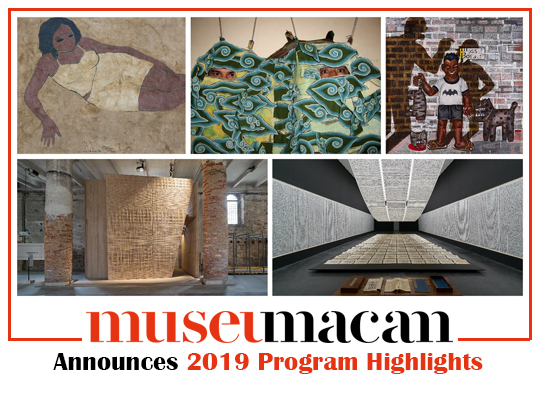 presented by

Museum MACAN Announces 2019 Program Highlights
Published by Sugar & Cream, Monday 13 May 2019
Text by Dira Rohmatun, images courtesy of Museum MACAN
Major Exhibitions of 2019
Sejak diresmikan pada November 2017, Museum MACAN telah sukses menarik perhatian lebih dari 350.000 pengunjung di tahun pertamanya saja. Kini, memasuki tahun kedua, Museum MACAN mengadakan pameran-pameran besar selama 2019 yang menandai sebuah kreativitas dan sejarah budaya Indonesia melalui karya seniman terkemuka di Indonesia, serta menyelami karya terbaik dari salah satu tokoh seniman Tiongkok kontemporer yang terkenal, Xu Bing.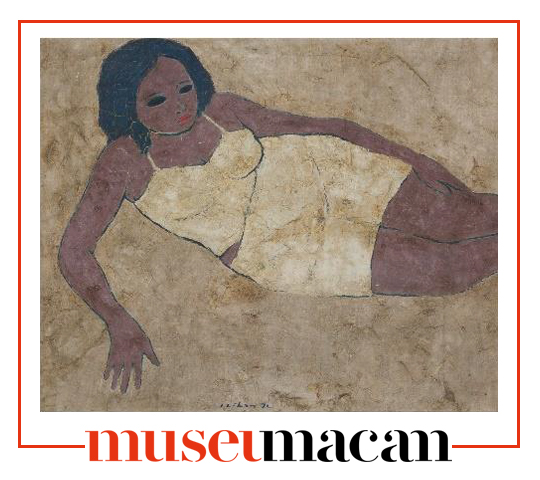 Jeihan – [Unknown Title] (1972), collection of the artist
"The team at MACAN is proud to announce its 2019 program following a successful first year. The program presents focused historical exhibitions of important Indonesian artists; a major curated exhibition that explores the impact of the transition from the New Order Regime to Reformation (or Reformasi) on an internationally influential group of artists between 1990s and early 2000s, as well as a major retrospective of Xu Bing, a globally influential artist from China," ujar Direktur Museum MACAN, Aaron Seeto.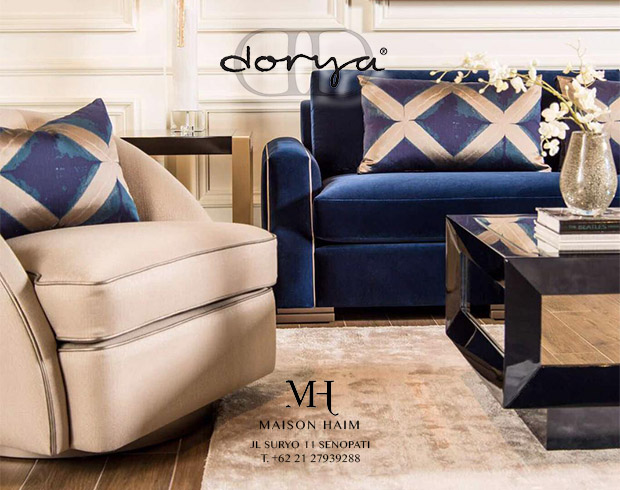 Presented by Maison Haim
Pada bulan Maret lalu, MACAN menampilkan Jeihan: Hari-hari di Cicadas (Jeihan: Days in Cicadas) karya Jeihan Sukmantoro. Pameran bersejarah ini memberikan wawasan baru tentang periode kritis praktik Jeihan pada 1960-an hingga 80-an, ketika sang seniman tinggal di Cicadas, sebuah daerah kumuh dan padat penduduk di Bandung yang dikenal karena prostitusi dan kejahatan kecil. Menempati venue Level 6 di Museum MACAN, pameran ini diselenggarakan pada 26 Maret hingga 26 Mei 2019.


Andra Matin – Elevation (2018), installation view at 16th International Architecture Exhibition – La Biennale di Venezia. Phtogtaphy Mario Wibowo Photography. Image courtesy of Andra Matin Studio
Di awal bulan April, MACAN menghadirkan pameran kelompok Matter and Place yang menampilkan enam karya berskala besar dan instalasi oleh seniman lokal dan internasional. Salah satunya ialah instalasi Elevation oleh arsitek terkemuka Indonesia Andra Matin – instalasi yang telah ditampilkan di Venice Architecture Biennale 2018 serta instalasi khusus oleh seniman Malaysia Shooshie Sulaiman dan karya-karya lain yang diambil dari koleksi Museum MACAN. Pameran ini berlangsung pada 13 April hingga 21 Juli 2019 menempati venue di Sculpture Garden & Public Area.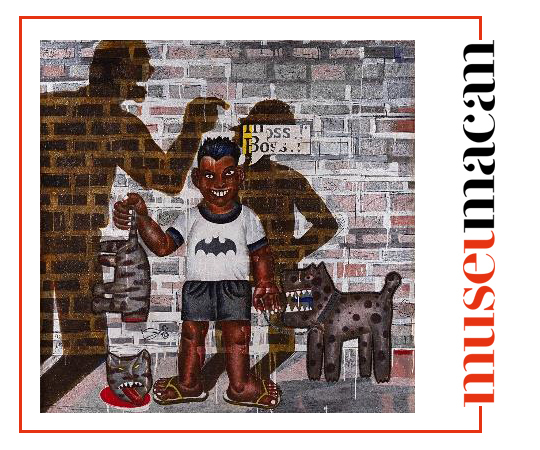 I Nyoman Masriadi – Ini Boss (Here It Is, Boss) (1999), collection of Museum MACAN
Memasuki awal bulan Mei hingga 21 Juli 2019, ada Dunia dalam Berita (The World in News) – pameran yang diberi nama sesuai dengan nama program berita populer Indonesia yang mengudara sejak 1973 ini menampilkan 10 seniman Indonesia terkemuka: Mella Jaarsma, I GAK Murniasih, I Nyoman Masriadi, FX Harsono, Tisna Sanjaya, Agus Suwage, Heri Dono, Krisna Murti, S. Teddy D., dan Taring Padi. Menempati lokasi main gallery, MACAN menyajikan pameran kurasi besar yang mengeksplor dampak transisi dari Rezim Orde Baru ke Reformasi pada kelompok seniman berpengaruh internasional antara 1990-an dan awal 2000 serta pengaruh budaya populer global terhadap Indonesia yang muncul dari demokratisasi citra dan media.


Mella Jaarsma – Asal – Floating Images (2005), image courtesy of the artist
Dan menjelang pergantian tahun baru, MACAN menampilkan Xu Bing: Thought and Method, pameran kurasi besar dari sebuah retrospektif karya-karya seniman Tiongkok kontemporer yang terkenal, Xu Bing, pada 31 Agustus 2019 – 12 Januari 2020. Dipersembahkan dalam kemitraan dengan UCCA Center for Contemporary Art, pameran yang pertama kali dipamerkan di Beijing pada tahun 2018 ini akan menampilkan instalasi dari seluruh hasil karya sang seniman dengan pendekatan konseptual mengacu pada seni grafis, pemahaman yang mendalam mengenai teks, era arus informasi dan orang-orang trans-nasional, maupun pemahaman mengenai lintas budaya.
kunjungi www.museummacan.org untuk pembelian tiket dan info lebih lanjut.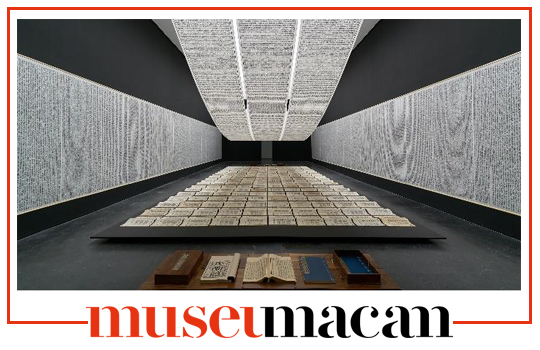 Xu Bing – Book from the Sky (1988), installation view at 'Xu Bing: Thought and Method", UCCA, Beijing, 2018. Photography Sun Shi. Image courtesy of UCCA