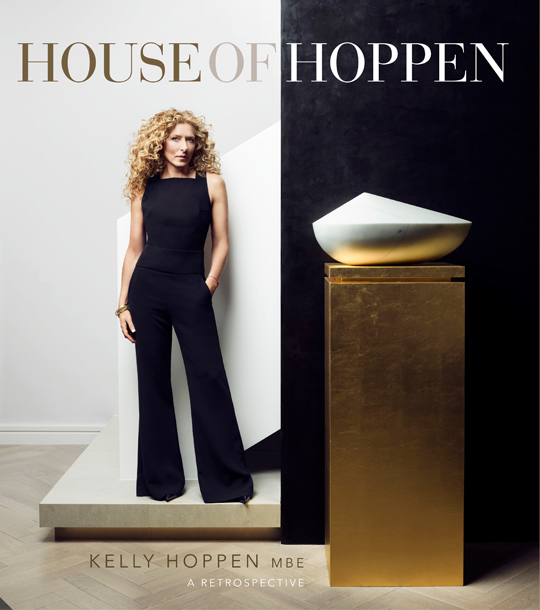 Kelly Hoppen Launched a New Book
Published by Sugar & Cream, Wednesday 05 October 2016
House of Hoppen by KELLY HOPPEN MBE
Kelly Hoppen merayakan tahun ke-40-nya berkecimpung di dunia interior desain dengan meluncurkan buku House of Hoppen. Melalui buku ini, Kelly menelusuri kariernya yang cemerlang dan projek-projek favoritnya termasuk yang belum pernah dipublikasikan sebelumnya.
Buku yang menakjubkan ini dipenuhi oleh ilustrasi menarik yang menggambarkan evolusi desain Kelly serta keunikannya dari dekade ke dekade. Tema yang menjadi ciri khasnya, serta sentuhan klasik dan elemen-elemen penting yang merupakan faktor penting dalam desain Kelly yang cantik dan penuh harmoni, dapat kita lihat di dalam buku ini.
Salah satu yang menjadi sorotan dalam buku House of Hoppen adalah desain rumah Kelly yang sebelumnya tidak pernah dibuka ke publik. Gaya East Meets West tampak dari garis-garis yang bersih, tone yang netral dan tekstur yang kaya, semuanya berpadu dengan kehangatan dan kenyamanan yang menjadi ciri khas desainnya.
Melalui House of Hoppen, kita dibawa untuk menyelami proses berpikir Kelly, mulai dari perencanaan sampai eksekusi, serta kemampuannya untuk memadu-padakan warna. Karier Kelly Hoppen dimulai sejak usianya masih 16,5 tahun ketika ia diminta untuk mendesain dapur seorang kerabatnya. Sejak saat itu, Kelly terus bereksplorasi dan hingga kini telah memiliki beragam klien internasional serta sejumlah penghargaan bergengsi. Tahun 2009, Kelly dianugerahi gelar MBE untuk pelayanannya di dunia desain interior. (AL)