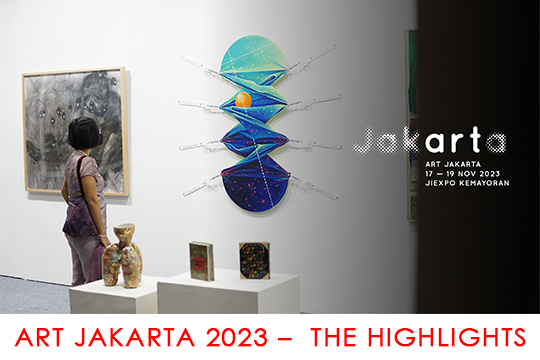 presented by
ART JAKARTA 2023 – THE HIGHLIGHTS
Published by Sugar & Cream, Friday 17 November 2023
Images courtesy of Art Jakarta
Nov 17 – 19: Don't miss 9 special presentations by the partners of Art Jakarta 2023!
One of the many highlights of Art Jakarta 2023 is the extensive collaboration of our Partners with artists, vastly exceeding the scale compared to our previous editions. Each special presentation illustrates how creative energy never fails to express freshly stimulating ideas and thoughts. No less than nine Partners have engaged some of the most fascinating talents in the art scene and are providing platforms to express their amazing creativity.
Julius Bär
Julius Baer VIP Lounge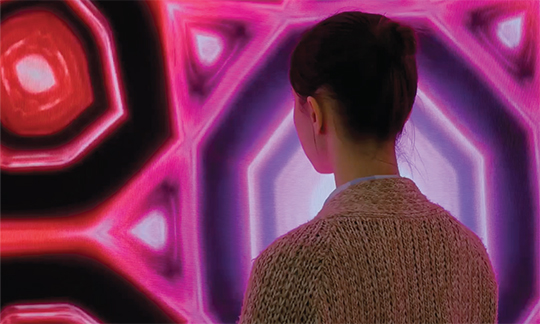 A presentation of new artworks by the six winners of the Julius Baer Next Generation Art Prize in Asia 2023, showcasing innovation and delving into human connections in a world increasingly driven by AI, data, and technology, explored under the themes of Future Cities, Digital Disruption, and Sustainability.
UOB
UOB Art Space


A designated space of the UOB Painting of the Year Exhibition, an annual competition since 2011 in Indonesia and part of the UOB's Southeast Asian Art Programme, which has helped uncover many talented emerging artists and recognise established professionals who have contributed significantly to the development of the art scene.
Bibit
Stop. Breathe. & Reflect
Memory Mirror Palace
by Syagini Ratna Wulan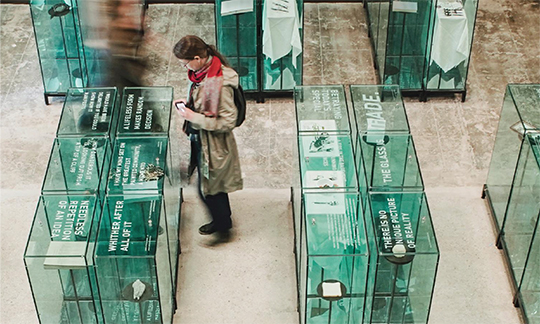 A large-scale installation by Syagini Ratna Wulan, titled Memory Mirror Palace, originally part of Lost Verses displayed at the Indonesia Pavilion, Venice Biennale 2019. It is an invitation for us to enter into a dialogue with free interpretations, a journey of reflective contemplation, prompted by the texts, objects, and the interconnection from one cabinet to another.The Future is Here
Treasury
Is "This Artwork" In the Room With Us Right Now?
by Eldwin Pradipta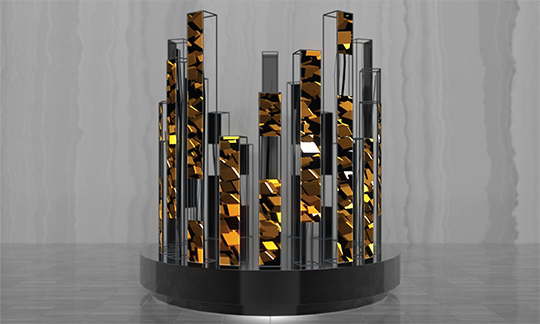 A presentation that seeks to explore the parallels between the changing landscape of gold investment and the evolving nature of fine art, using lines of codes driven by real-time gold price data to embody the versatility of digital mediums.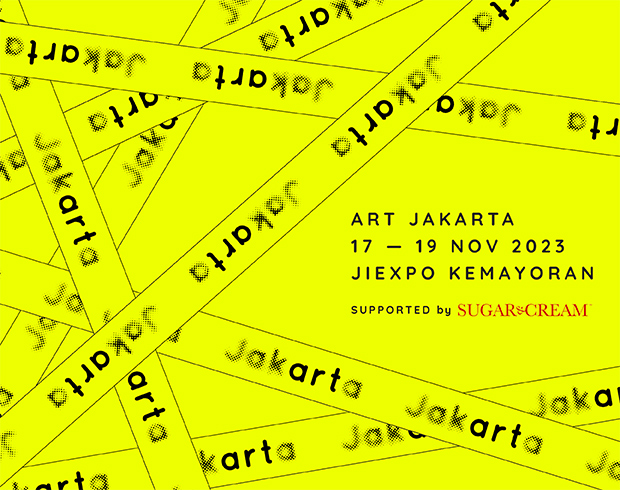 Presented by ArtJakarta
SUPERLIVE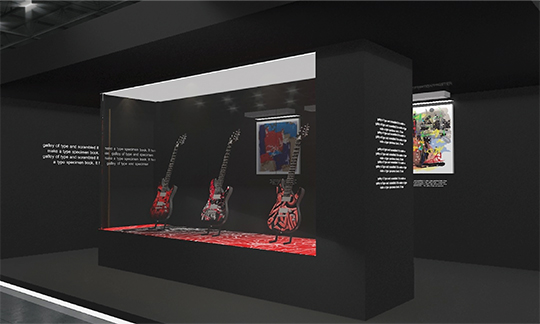 A digital creative platform & website that brings together urban youth communities enlivening the youth culture scene: art & music enthusiasts, hobbyists, soccer fans, e-sports, and many more. SUPERLIVE presents the youth creative energy that powers our street culture today.
iFORTE
NOC//Turne
by Jeffi Manzani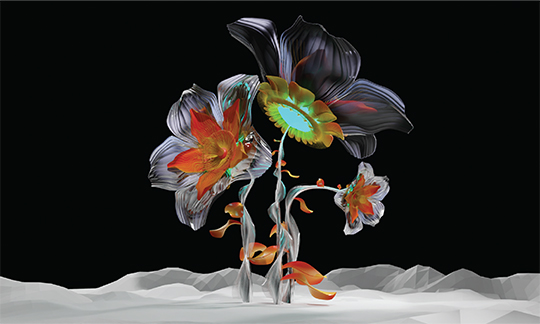 A mixed media room installation incorporating data-driven digital visual projections with industrial telecommunication waste, showcasing what technology can potentially do in pushing the boundaries of contemporary art and artmaking.
TACO
Special Edition of Thomson Series
Thomson 6.1944 S 106.8229 E
by Park Jihyun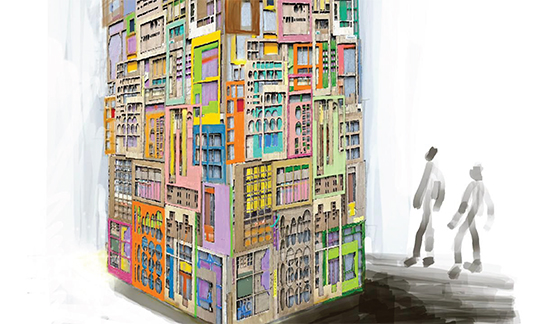 A combination of the artist's distinctive work using domusong blades collected from local workshops with a wide range of TACO products, including waste materials, expressing TACO's belief: making change through limitless creativity. With this, Park unites Jakarta and Seoul through material similarity, encouraging the possibilities of sustainable practice in the urban environment.
Johnnie Walker Blue Label
IN/TOUNGE/IBLE
by Rebellionik


How do you describe the luxurious and complex taste of a drink? How do you build your experience of taste? Blue Label, the premium brand of whiskey in collaboration with Rebellionik will invite the audience to dive into an immersive spatial and taste experience inside this specially designed IN/TOUNGE/IBLE installation.
Mini
The Mini Musa
by Syaiful Garibaldi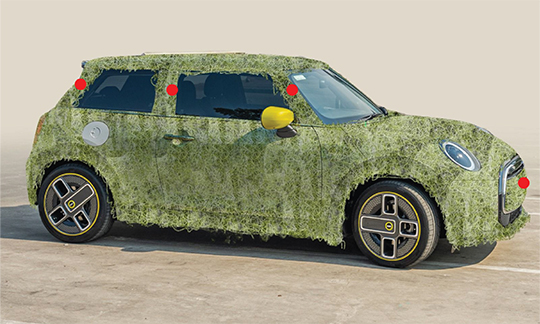 An art car concept that combines the harmony of nature, camouflage growing aesthetics, and mimicry adaptation, embodied in the form of a mini car with the help of Tillandsia usneoides (janggut musa).