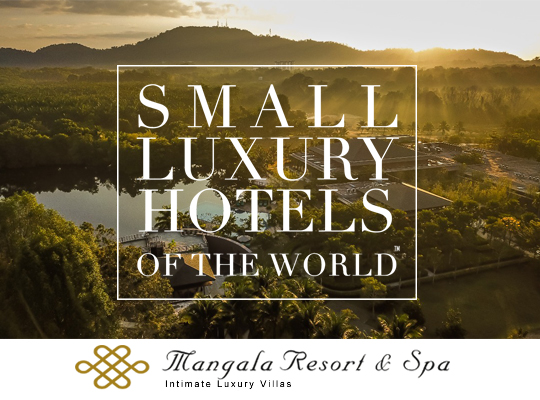 Mangala Resort & Spa, Kuantan, Malaysia – New Hotel of Small Luxury Hotels of The World™
Published by Sugar & Cream, Friday 02 November 2018
Text by Dira Rohmatun, images courtesy of Mangala Resort & Spa, Kuantan, Malaysia
One of Luxury in the World
Persiapkan diri Anda untuk menciptakan pengalaman liburan yang lebih menantang di tengah-tengah alam bersama anggota baru dari Small Luxury Hotels of The World™ di Malaysia yaitu Mangala Resort & Spa. Resort yang terletak di Kuantan ini tercipta dari hasil peremajaan danau selama 15 tahun dengan mengubah lahan tandus yang terabaikan – kini menjadi oase tropis yang menakjubkan.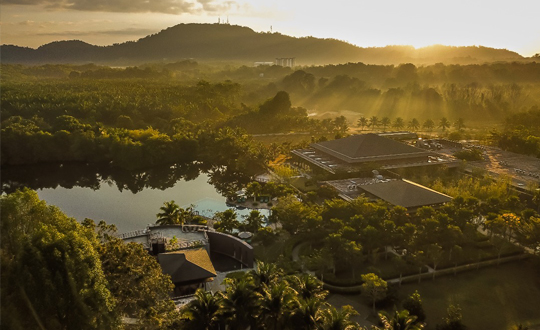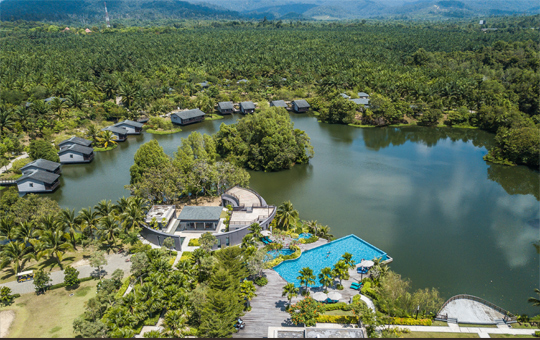 Vila yang dibangun dengan desain rumah panggung yang modern di atas danau, menawarkan keindahan surga dunia yang terletak di hamparan perkebunan kelapa sawit, kebun organik, bunga-bunga yang eksotis, dan pepohonan buah-buahan yang kaya sekali. Menjadi tempat peristirahatan di tengah oase tropis yang sangat mewah.


Vila Jala view, Vila Amani view, dan Vila Sara view.
Berada di sekitar Gambang water Park dan Bukit Gambang Safari Park – Wild Savanah, keseluruhan bangunan maupun vila yang berada di Mangala Resort & Spa, Kuantan, Malaysia, dibangun dengan material ramah lingkungan yang mengajak tamu untuk lebih dekat dengan alam.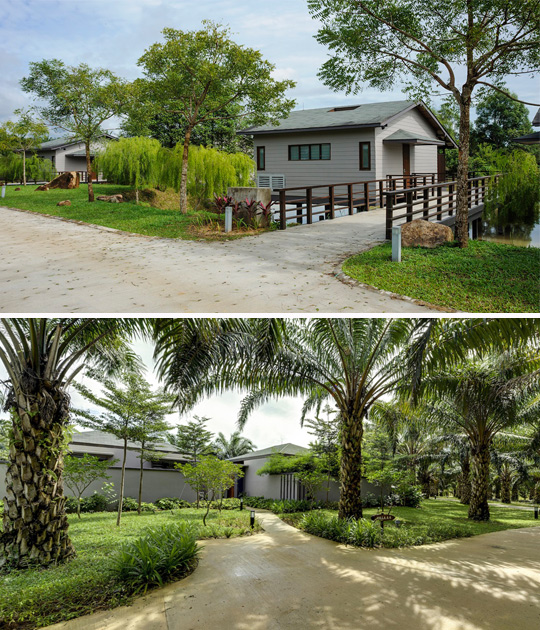 Vila Jala entrance dan Vila Vana entrance
Desain pada setiap koleksi dan fitur di setiap sudutnya memunculkan rasa minimalis namun sarat akan kenyamanan. Menjadi tempat ideal bagi Anda yang mencari petualangan yang romantis dan tenang.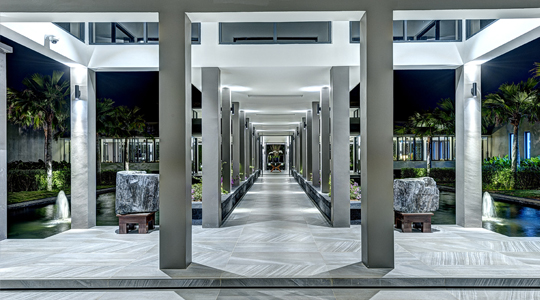 Mangala entrance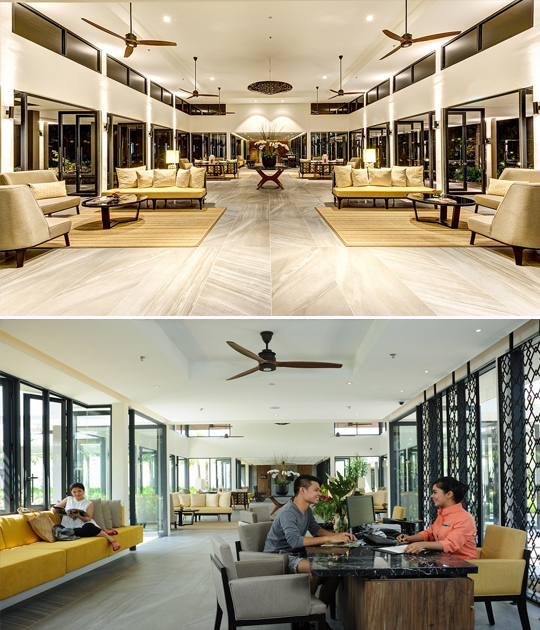 Main Loby & Reception 24 hours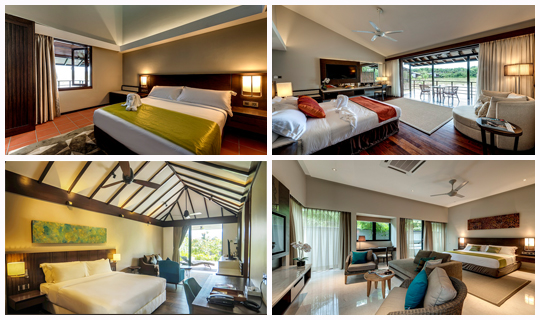 Vila Sara bedroom, Vila Jala bedroom, Vila Amani bedroom, dan Vila Vana bedroom.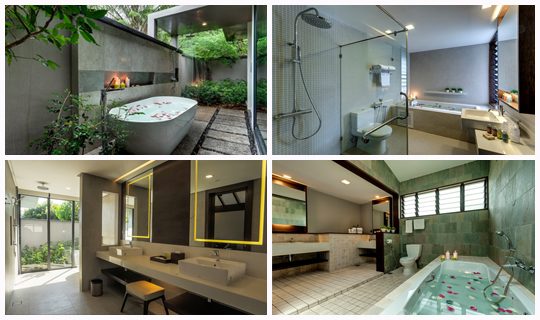 Vila Vana bathroom, Vila Sara bathroom, Vila Amani bathroom, dan Vila Jala bathroom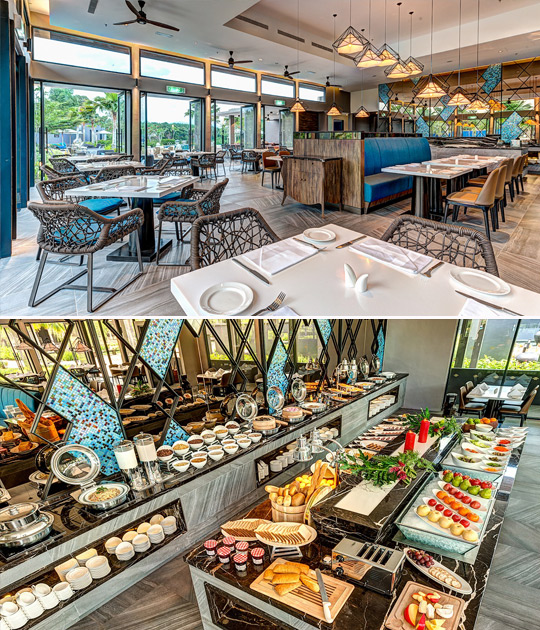 Lakeside restaurant

Anda pun dapat melakukan berbagai kegiatan menarik seperti melakukan spa, menyusuri keasrian hotel dengan bersepeda, melakukan olahraga panah, mendayung perahu di danau, berenang, berendam air panas, hingga melakukan piknik ditepi danau yang romantis.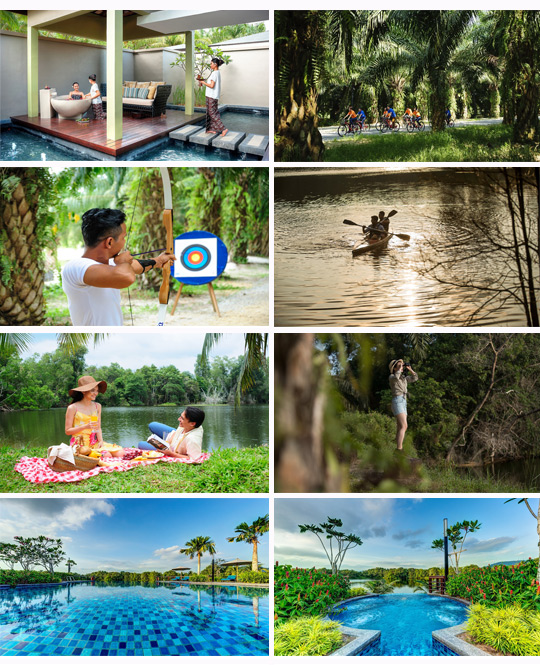 Mangala Spa, activy cycling, activy archery, kayaking, activy picnic, bird wathcing, infinity pool, dan jacuzzi.
Di setiap jejak langkah, Anda akan disambut oleh kicauan merdu dari 100 spesies burung termasuk burung migran langka yang memenuhi udara, menambah rasa ketenangan yang alami dan eco luxury – yang secara tak langsung dapat menghilangkan rasa penat dari keramaian hiruk-pikuk kota.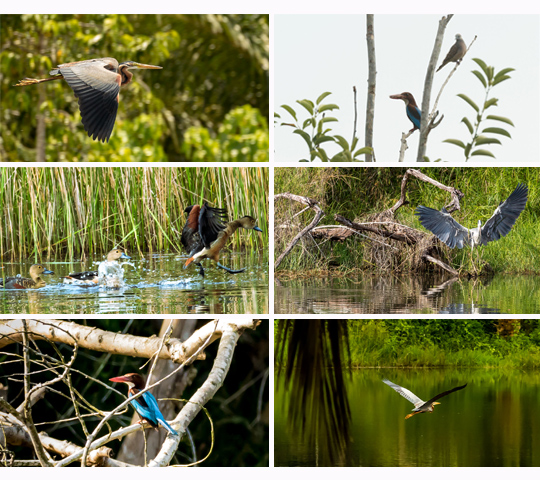 Cukup dengan mengocek harga mulai dari MYR 1200 per malam, Anda sudah dapat memesan resort yang setiap inci lahannya telah memenangkan penghargaan ekologi.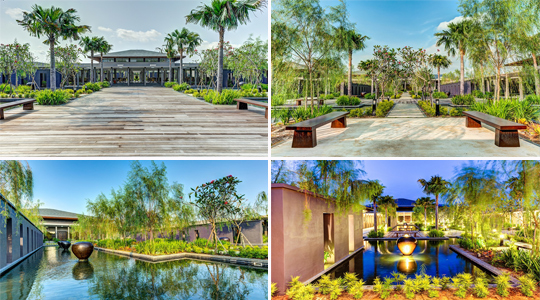 Main foyer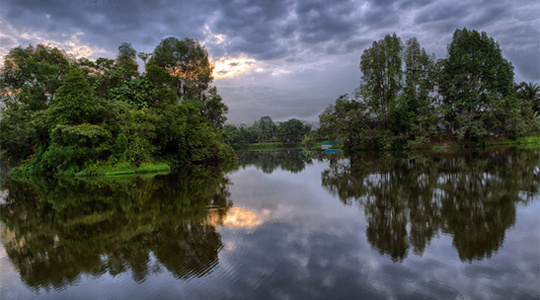 Jala view