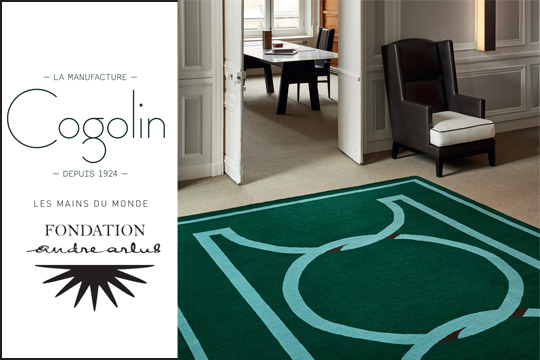 presented by

La Manufacture Cogolin Introduces A New Collection Based On André Arbus
Published by Sugar & Cream, Wednesday 26 February 2020
Text by Dinda Bestari, Image courtesy of La Manufacture Cogolin
Unveils Original Rugs Design
"This collaboration with the Fondation André Arbus is part of our Carnets d'archives program of presenting authentic re-editions from our archives, in collaboration with the families of the original authors, reconnecting us to our history and honoring our legacy"
Sarah Henry, Managing Director of La Manufacture Cogolin.
Carpet or rug is not only seen as an accessory but can be an attractive interior element in a dwelling. Dan Anda akan menemukan persembahan yang menarik dari La Manufacture Cogolin dengan kolaborasi bersama Fondation André Arbus.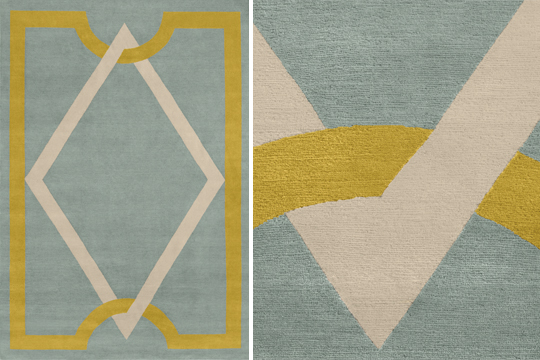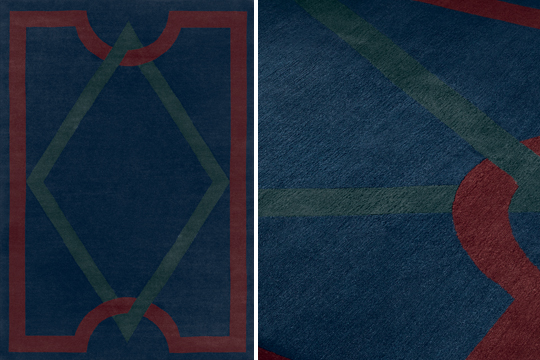 Menghadirkan lima koleksi yang telah 'dikuratori' oleh Cogolin et les Mains du monde dan sekaligus memperkenalkan desain permadani asli yang dipilih dari arsip decorator asal Prancis, André Arbus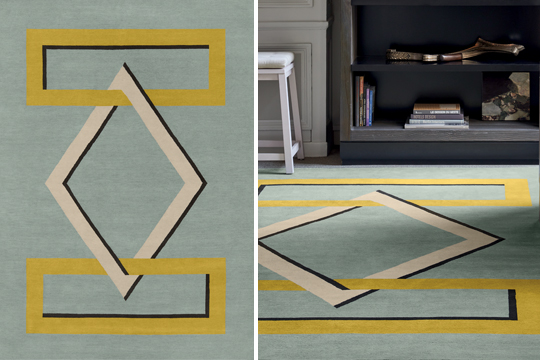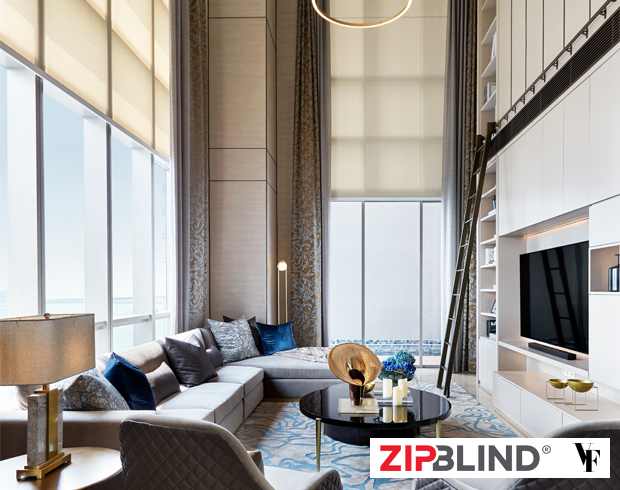 Presented by Zipblind & Vivianne Faye
Desain karakter simbol dalam sejarah seni dekoratif ini, dianggap sebagai pemimpin gerakan kebangkitan tradisional selama tahun 1930-an, André Arbus berasal dari generasi pembuat kabinet. Dilatih di École des Beaux-Arts de Toulouse, karyanya dibedakan oleh keterikatannya pada kualitas dan savoir-faire, seperti yang disaksikan oleh meuble-manifest (manifesto furnitur) yang disuguhkan pada Universal Exposition at the World's Fair di New York. Pada 1946, ia menjadi salah satu pemasok resmi nasional Mobilier, sebuah agen pemerintah Prancis yang mengelola pembelian untuk bangunan umum, dan secara aktif berpartisipasi dalam program furnitur untuk kementerian dan istana nasional, terutama Istana Rambouillet dan Istana Élysée. Pada 1952, ia menciptakan potongan furnitur pertamanya dengan perunggu, dan sejak saat itu mendedikasikan dirinya untuk berkarir sebagai pematung. Ia ditunjuk untuk Académie des Beaux-Arts tahun 1965.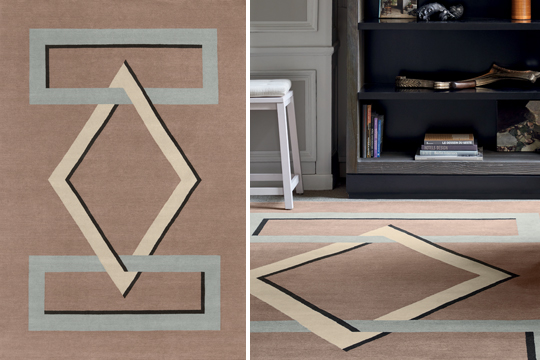 Fondation André Arbus, organisasi yang mengelola hak atas karya Arbus, memiliki misi untuk mempromosikan memori dekorator Prancis, terutama melalui edisi ulang dengan pengrajin yang ahli. "Saya menghubungi La Manufacture Cogolin karena brand tersebut masih memiliki kualitas tingkat tinggi yang ditekankan André Arbus," jelas Tristan Salmon-Legagneur, arsitek interior dan anggota dewan Fondation André Arbus.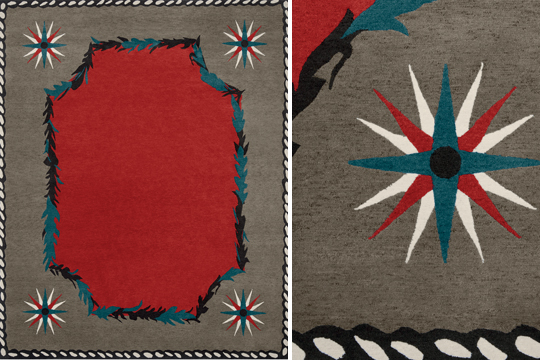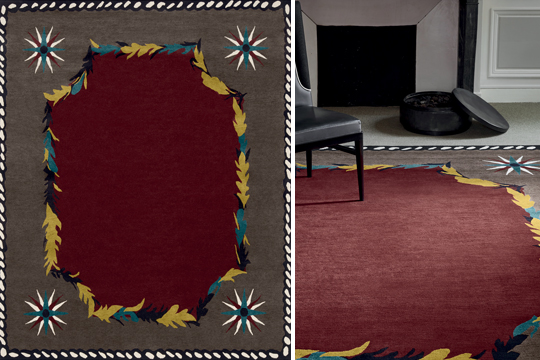 Lima koleksi terbaru hasil dari kolaborasi dengan La Manufacture Cogolin ini, menawarkan opsi desain permadani dari wol yang dipilih dari arsip Arbus yang dilestarikan di Paris Musée des Arts Décoratifs. Tristan Salmon-Legagneur dan La Manufacture Cogolin bersama-sama membuat seleksi tepat dengan menunjukkan luasnya karya dekorator Prancis, serta craftsmanship yang luar biasa dari Arbus.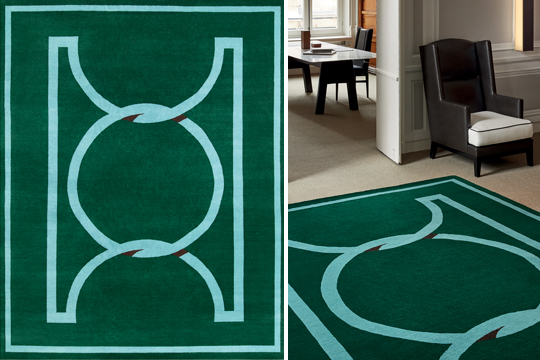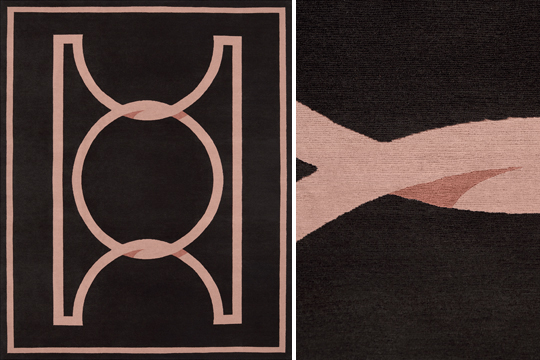 Desain geometris, lambang karya André Arbus, tetapi juga edisi ulang yang mengejutkan dari desain yang kurang dikenal menggunakan pola tali yang dirancang untuk kapal pesiar, yang berintegrasi sempurna ke dalam katalog La Manufacture Cogolin.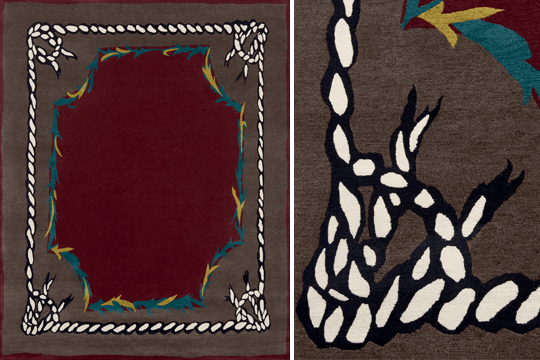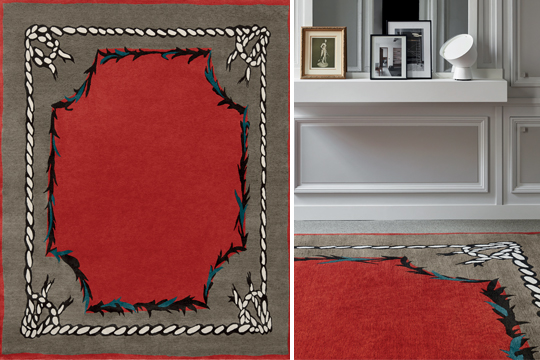 Disajikan dalam palet warna dari era 1940-an yang menyesuaikan dengan interior kontemporer, karpet koleksi 'jalinan tangan' dari Nepal ini hadir dalam kualitas unik untuk La Manufacture Cogolin. Susunan yang lebih tinggi serta kepadatan tenunan, memungkinkan jalinan benang untuk bergerak menghadirkan kelembutan dan kenyamanan permadani yang dibuat di workshop La Manufacture Cogolin pada pertengahan abad ke-20, dilengkapi hand-finishing techniques demi menjaga keindahan desain dari Arbus.