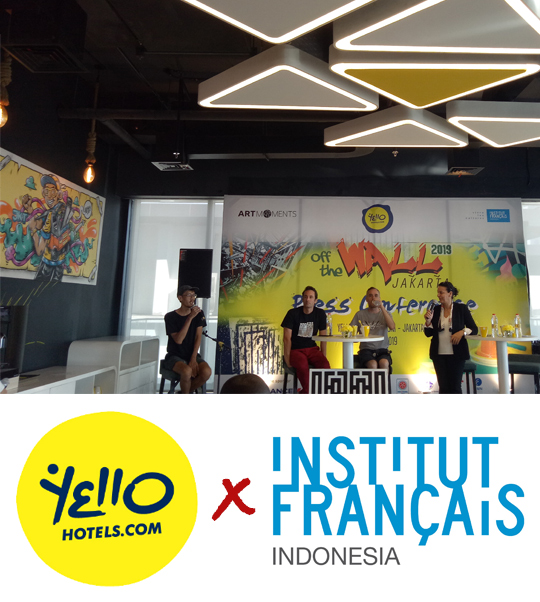 presented by

Yello Hotel X IFI Jakarta – Off The Wall 2019
Published by Sugar & Cream, Monday 06 May 2019
Text by Auliya Putri, Images Courtesy of Sugar&Cream
Urban Arts
Yello Hotel tahun ini kembali menyelenggarakan Off The Wall yang bekerja sama dengan Institut Prancis Indonesia (IFI). Dimana kali ini, acara live graffiti performance ini merupakan salah satu rangkaian acara dari Art Moments 2019.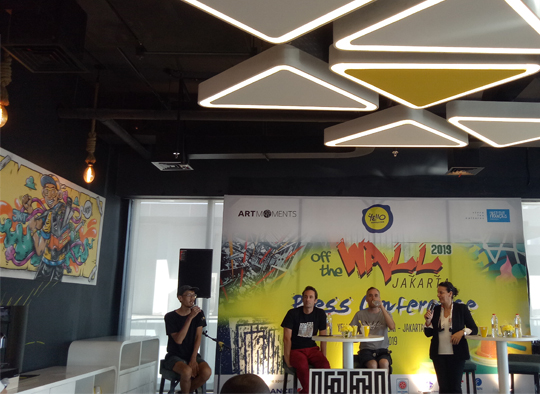 Selanjutnya tentang Art Moments 2019 bisa Anda simak di sini.
Menggandeng empat seniman yaitu L'atlas dan Katre dari Prancis serta Stereoflow dan Darbotz dari Indonesia. Mereka sudah melaksanakan salah satu kegiatan yaitu menggambar salah satu tembok dari gedung IFI pada Car Free Day hari Minggu, 28 April 2019. Dan dilanjutkan dengan menggambar tembok depan gedung Duta Merlin Harmoni yang direncanakan selesai pada 4 Mei 2019.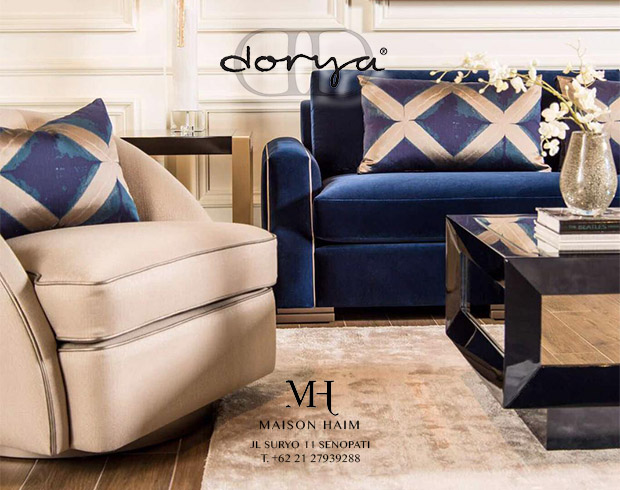 Presented by Maison Haim
"Off The Wall 2019 merupakan perhelatan yang kami adakan sebagai wadah kolaborasi seni graffiti seniman Prancis dan Indonesia. Dimana harapan kami untuk kolaborasi ini sebagai pembuka jalan yang lebih lebar kepada seniman Indonesia untuk go international", ujar Abdramane Kamate, Atase Kebudayaan Kedubes Prancis.