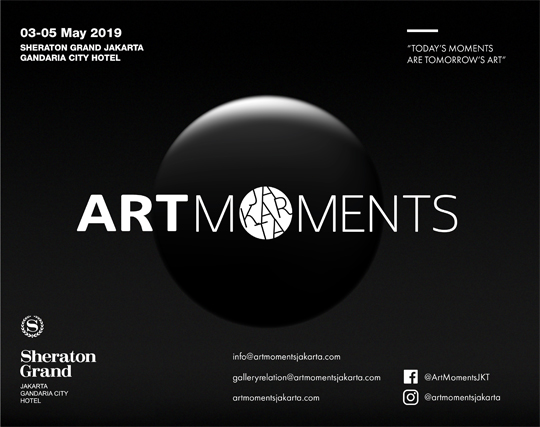 presented by

The First Edition of Art Moments Jakarta
Published by Sugar & Cream, Tuesday 30 April 2019
Text by Auliya Putri, Images Courtesy of Art Moments Jakarta
3 – 5 May 2019 @ Sheraton Grand Jakarta Gandaria City Hotel
Satu yang terbaru yang akan menghiasi dunia seni rupa Indonesia. Pekan seni terbaru dalam tajuk Art Moments Jakarta hadir di Sheraton Grand Jakarta Gandaria City Hotel, berlangsung mulai tanggal 3 hingga 5 Mei 2019.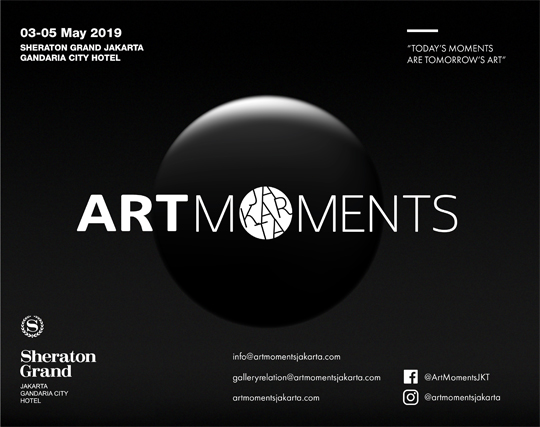 Menjadi salah satu selebrasi seni di Indonesia, Art Moments Jakarta hadir sebagai wadah para pelaku maupun penggemar seni untuk berkumpul dan dimanjakan dengan karya seni menarik dari lokal maupun mancanegara. Dua artis ternama yang sudah dipastikan berpartisipasi adalah Heri Dono dan Mr.. Dimana untuk Mr. sendiri ini adalah pertama kalinya karyanya ditampilkan di Jakarta.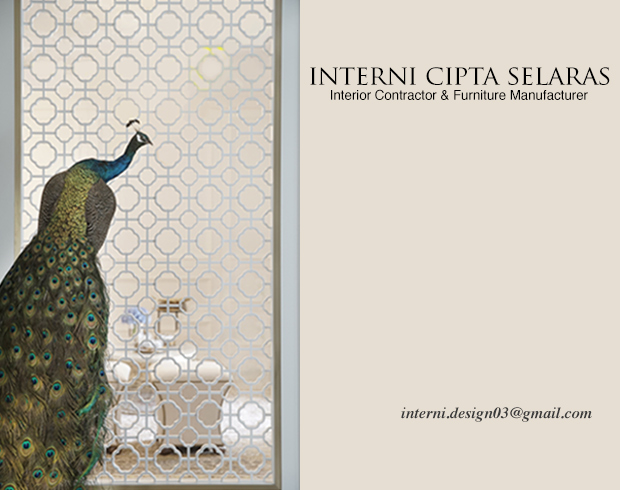 Presented by Interni Cipta Selaras
Selain itu, beragam program bisa Anda ikuti dalam pekan seni ini. Mulai dari pameran yang diikut sertakan oleh lebih dari 50 galeri, Off The Wall yang bekerja sama dengan IFI, dan ada pula workshop serta seminar untuk dewasa maupun anak-anak.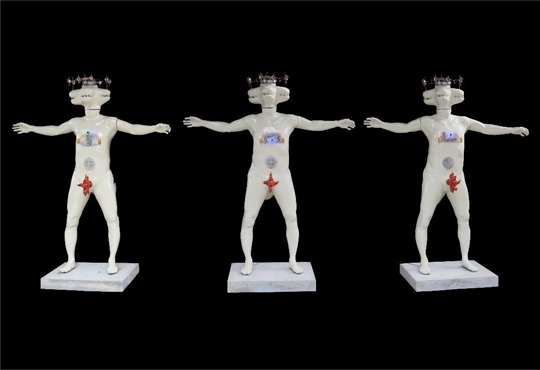 Heri Dono's signature works will be featured at AMJ
Jangan lewatkan kesempatan untuk menjadi saksi perhelatan pecan seni terbaru di Jakarta. SAVE THE DATE!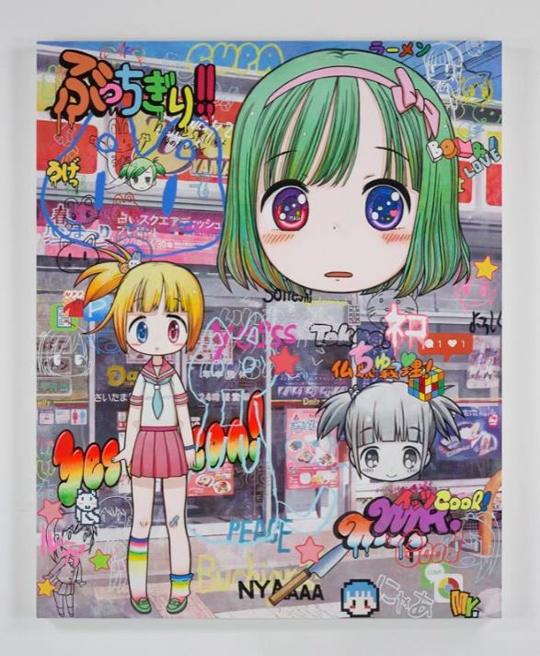 Mr., There, in Some Corner of Saitama, 2018. Acrylic paint and silkscreen print on canvas. 162 x 130 cm. ©2018 Mr./Kaikai Kiki Co.