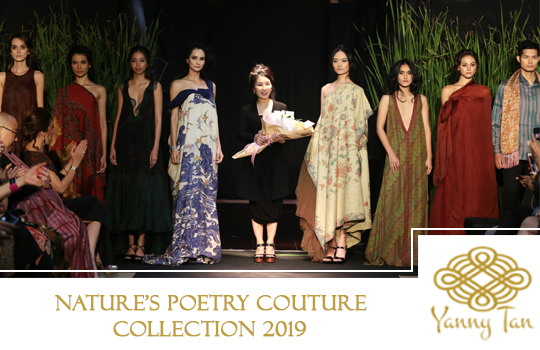 Yanny Tan – Nature's Poetry Couture Collection 2019
Published by Sugar & Cream, Monday 07 January 2019
Text by Anggita D. S, images courtesy of Tim Muara Bagdja
Premiere Haute Couture – Karya Puisi Persembahan Alam
Gaya klasik namun kontemporer yang elegan selalu jadi pilihan berbusana bagi banyak wanita. Hal inilah yang menjadi pegangan bagi perancang busana Yanny Tan di peragaan busana perdananya.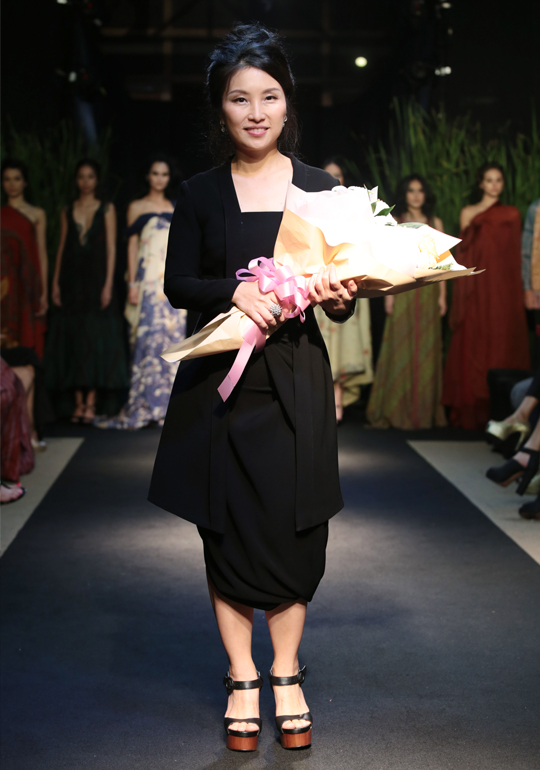 Yanny Tan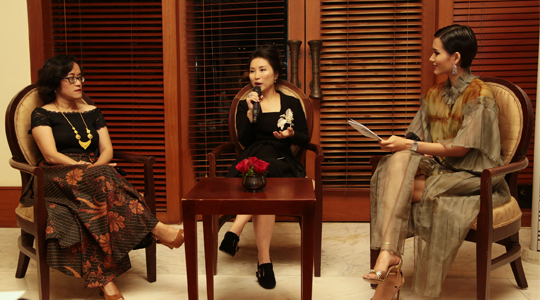 Bertajuk Nature's Poetry Couture Collection 2019, busana yang disuguhkan bercerita tentang alam nan indah yang tertuang dalam motif batik tulis di atas kain tenun sutra atau ATBM, bersusulan tampil dengan tie-dye dan berpadanan selaras dengan bahan-bahan masa kini seperti organdi sutra dan embroidery dalam potongan yang modern. Bahan wol juga tampil menyisip menjadi aksen yang apik pada kemeja pria.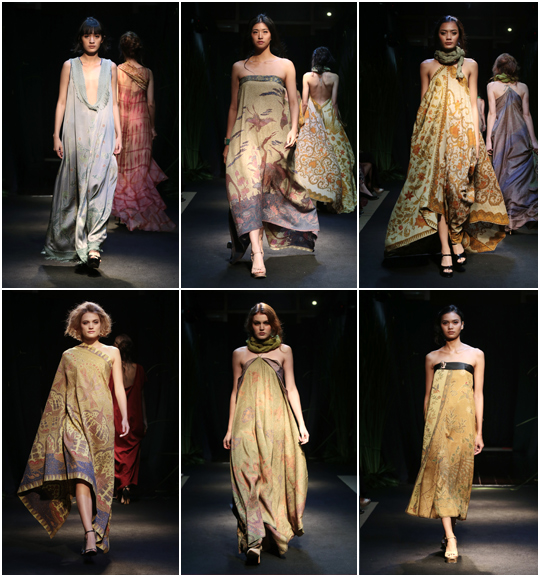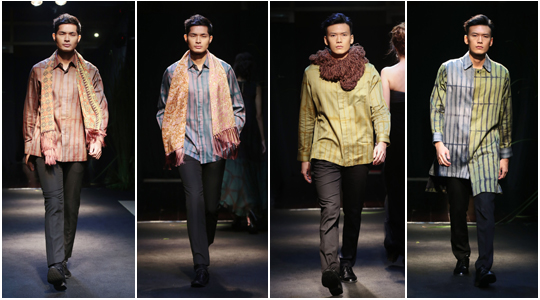 Lewat busana, Yanny bercerita tentang panorama alam yang dipenuhi dengan bunga-bunga, burung-burung dalam warna yang tenang dan dekat dengan alam seperti cokelat, abu-abu, hijau pupus, merah pekat, hingga yang kelam seperti biru dan hitam.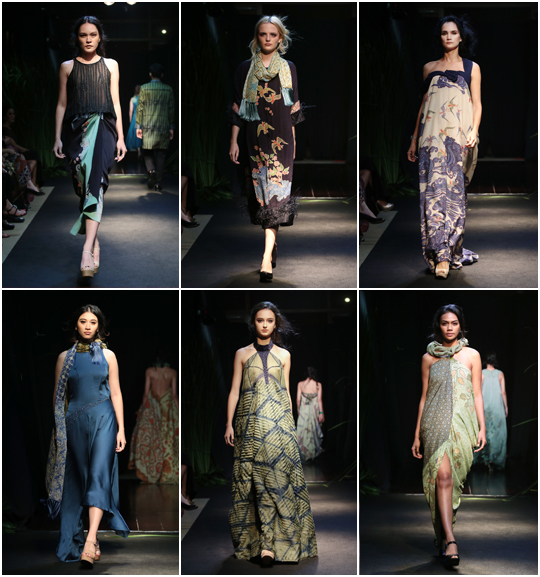 Pemasangan beads di atas lurik dan bahan lain yang cenderung warna kehijauan terlihat menyatu dengan manik-manik keemasan. Dalam berkarya, Yanny meraih ilham dengan hikmat keseluruhan tampilan busana yang akan ia ciptakan. Dimulai dengan merancang sketsa batik yang menunjukkan kekuatan desain sekaligus karakter dirinya, Yanny mempersiapkan desain batik secara detail untuk dijadikan gaun atau potongan yang dipadankan dengan busana ciptaannya, baik itu tulis, cap maupun tie-dye.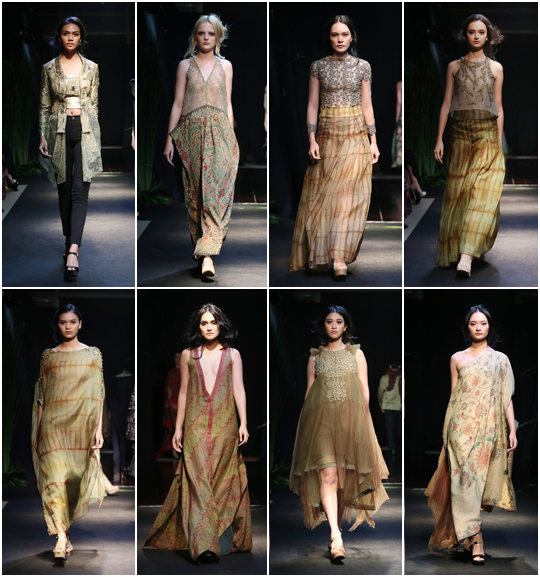 Empat puluh tujuh set gaun cocktail dan gaun malam, termasuk empat setelan busana pria, ditampilkan di hadapan para tamu undangan dan penulis mode dalam peragaan tunggal bertajuk Nature's Poetry yang berlangsung pada Rabu, 21 November lalu di Nusantara Ballroom – Hotel Dharmawangsa, Jakarta. Mengomentari koleksinya, Yanny berpendapat, "I love to make women look beautiful, confident, and comfortable through the clothes they wear without loosing their root."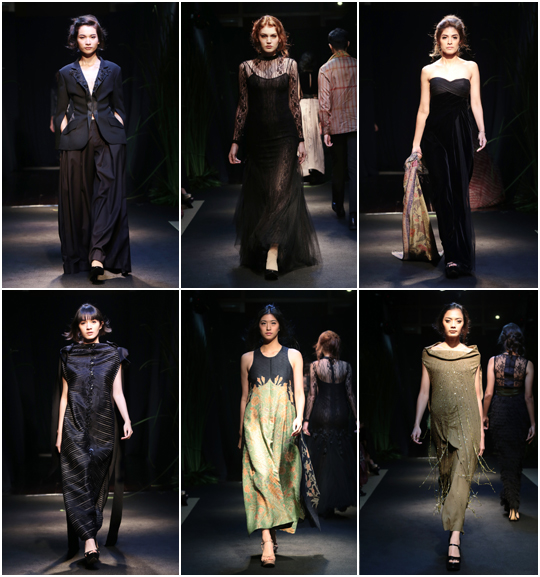 Dalam pergelaran perdana haute couture tersebut, Yanny menggandeng Tony Prabowo musikus ternama Indonesia untuk mengelola musik penghantar koleksi ini.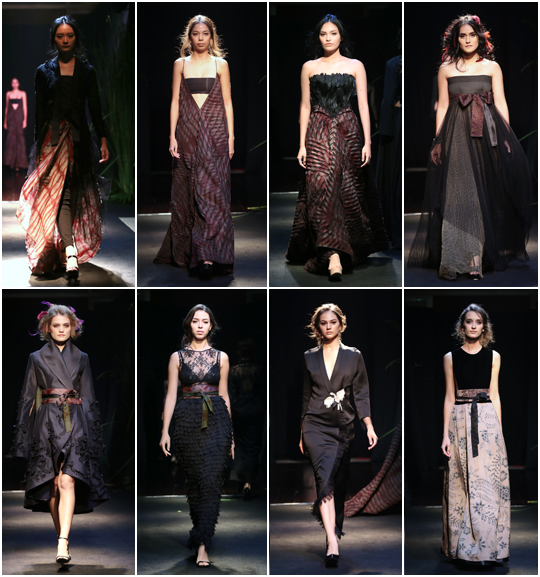 Melihat koleksinya, nampaknya itulah yang dicapainya melalui koleksi "puitis" ini.