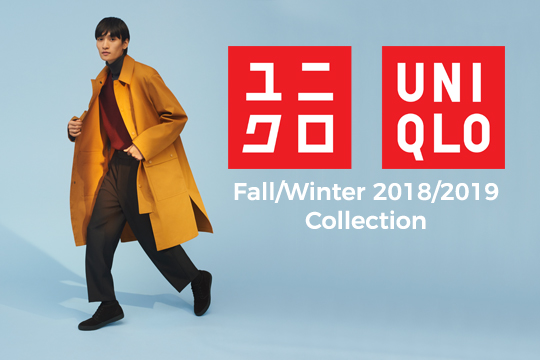 UNIQLO U Fall/Winter 2018 Collection
Published by Sugar & Cream, Monday 13 August 2018
Text by Auliya Putri, Images Courtesy of UNIQLO Indonesia
Collection by Christophe Lemaire
Seperti koleksi musim panas 2018-nya, Christophe Lemaire selalu menyentuh mood secara halus dengan tetap menjaga kesetiaanya pada filosofi LifeWear. Gabungkan ini dengan konsistensi Pusat R&D Paris yang mengembangkan pakaian menjadi lebih baik. The results? An excellent collection that you can't wait to shop, to wear, and be amazed.
UNIQLO U Fall/Winter 2018 Collection siap menyambut Anda pada 14 September 2018 hanya di gerai UNIQLO Pondok Indah Mall Jakarta.
Warna-warna hangat seperti merah dan fuchsia menjadi dasar dari koleksi ini untuk menyimbolkan datangnya musim gugur, juga dengan beragam pilihan palet warna musim gugur dan dingin yang cerah lainnya. Koleksi ini terdiri dari mantel BLOCKTECH anti air dan tahan angin untuk pria dan wanita. Menampilkan juga rajutan 3D menggunakan teknologi WHOLEGARMENT untuk siluet yang indah. Koleksi ini turut menampilkan dua gaun dan tiga sweater dengan teknik pemintalan khusus demi meningkatkan tampilan juga memberikan tekstur yang lembut saat dipakai.
Selagi menunggu tanggal peluncurannya, intip koleksi UNIQLO U Fall/Winter 2018 di bawah ini;