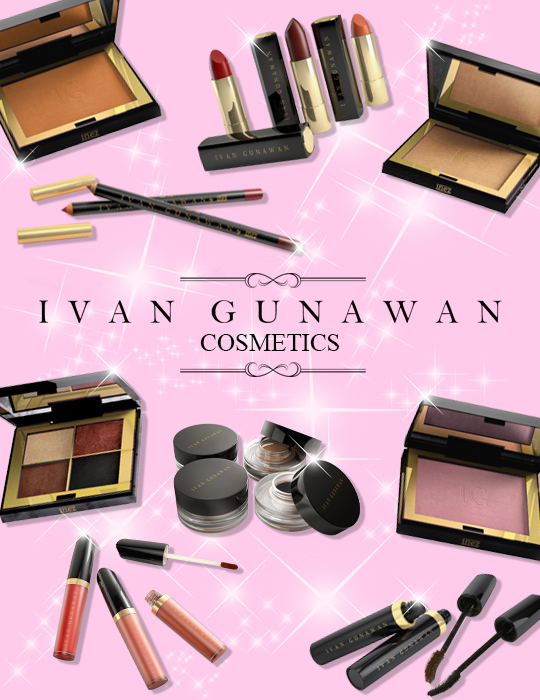 Under The Star : Cosmetics by Ivan Gunawan
Published by Sugar & Cream, Wednesday 22 November 2017
Text by Astrid L, Images courtesy of Ivan Gunawan, Tim Muara Bagda, S&C
The Premier of IG Cosmetics
Nama besar dalam bisnis hiburan, pembawa acara, tv host, desainer fashion, Ivan Gunawan meluncurkan produk kosmetik dengan label IG  seiring dengan pergelaran 48 set busana bertajuk Under The Star sebagai koleksi tahunan dan teranyar yang digelar di hadapan para pencinta mode, pada 8 November 2017 di THE PALLAS, Jakarta.
Ivan terinspirasi pada kemegahan suasana red carpet yang disesaki artis, diva dan bintang-bintang ternama yang berlalu-lalang di atasnya. Dalam benaknya, terekam kemolekan Marilyn Monroe, dan keanggunan Elizabeth Taylor, dalam gaya masa kini. Peragaan dibuka dengan peluncuran kosmetik serial perdana bermerek Ivan Gunawan: "Under the Star", yang diproduksi oleh PT Kosmetikatama Super Indah, berupa lipstick, lip cream, lip pencil, blush-on, highlighter, eye shadow, eye liner, dan maskara.
"Kosmetik Ivan Gunawan yang mengusung slogan Effortless Beauty akan memancarkan aura bintang, yang saya percaya telah dimiliki tiap wanita, tidak terkecuali, siapapun itu", jelas Ivan di tengah-tengah kesibukannya mempersiapkan serial kosmetik miliknya itu.
Kelengkapan Ivan dalam merancang busana dan seri kosmetik ini menjadi alasan dan motivasi kuat untuk menggelar peragaan tunggal di tahun-tahun mendatang. Dalam peragaan kali ini, rancangan gaun-gaun cantik mendominasi panggung. Jumpsuits yang berciri khas dengan gaya bell bottom menjadi daya pikat rancangan Ivan yang ditonjolkan dalam koleksi, di samping tampilan décolleté serta atasan dengan bahu halter, dan gaun-gaun melebar dari pinggang dengan draperi halus di sana-sini yang dikombinasikan dengan sulam tangan, kilau payet, manik-manik dan kristal.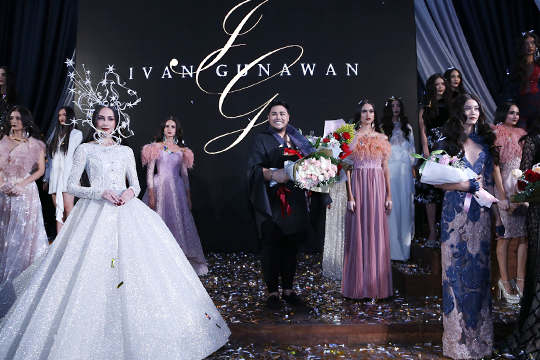 Gaun-gaun koktail dengan rok mini melebar yang genit, terinspirasi gaya berbusana di era tahun 1950an, berbaur dengan gaun koktail keperakan bertabur glitter yang berpendar dan membawa napas yang lebih mewah dalam keanggunan gaya era tahun 1960an. Nafas vintage seketika menjadi gaya masa kini saat disiasati dengan penggunaan bahan modern seperti scuba, lace, beludru, tule dan bulu-bulu.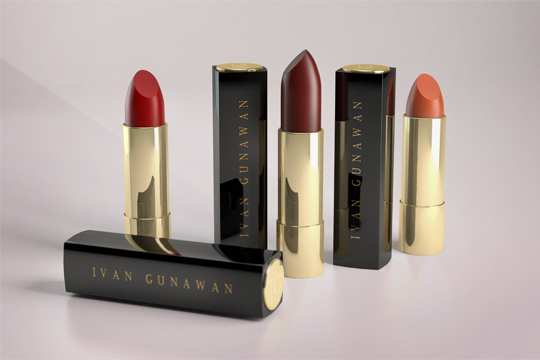 Allure of the Lips
Akhir peragaan ditutup dengan letupan-letupan taburan kertas warna-warni mengkilat layaknya menyambut pergantian tahun. Pencapaian Ivan Gunawan dalam bisnis hiburan dan fashion memang pantas dirayakan. Apalagi setelah beberapa waktu kemudian Kevin Liliana yang mengenakan busana Ivan Gunawan dinobatkan sebagai  Miss International 2017 di Tokyo.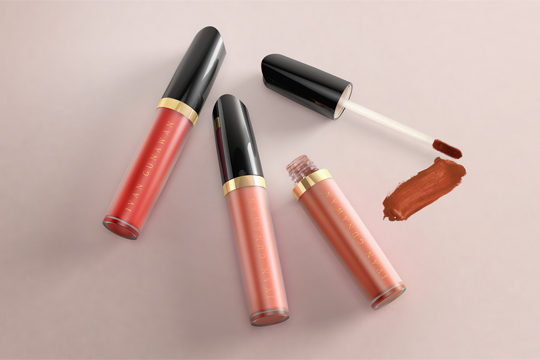 Sexy Lip Color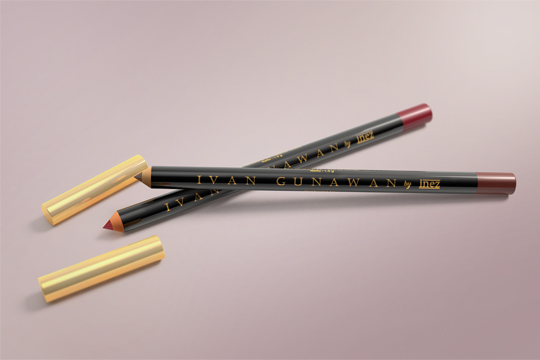 Lip Cheat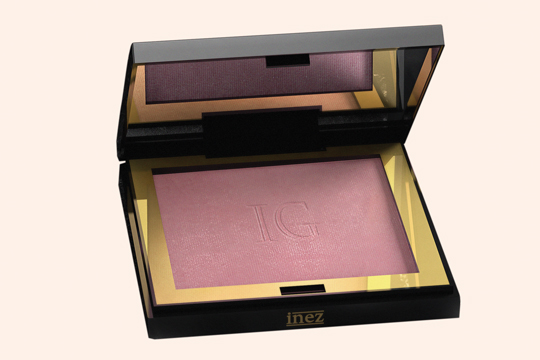 Cheek color Mellow Pink Blush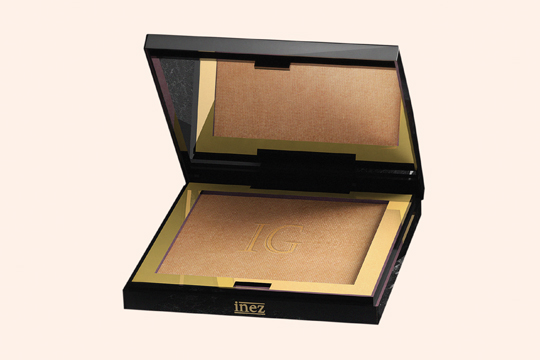 Face Luminizer Starlight Glow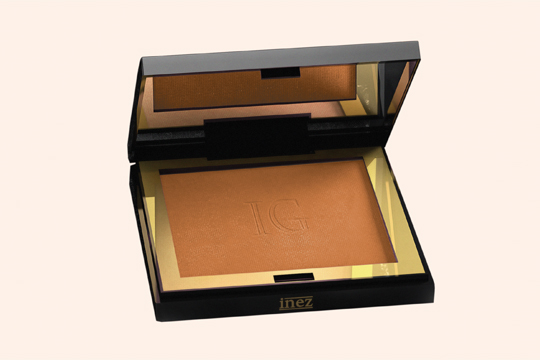 Bronzing powder Pistachio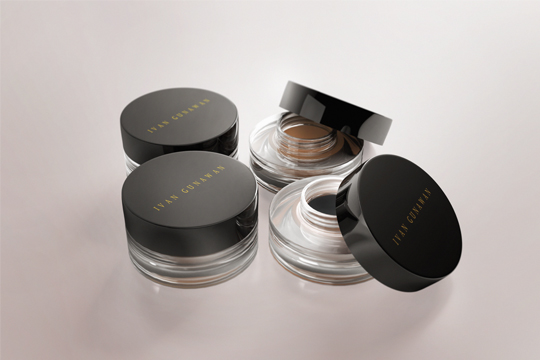 Alysia Brows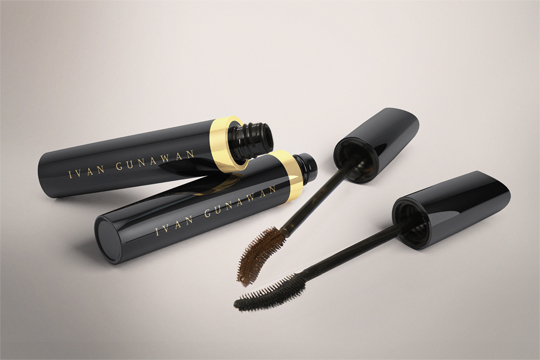 Lash Definition Mascara