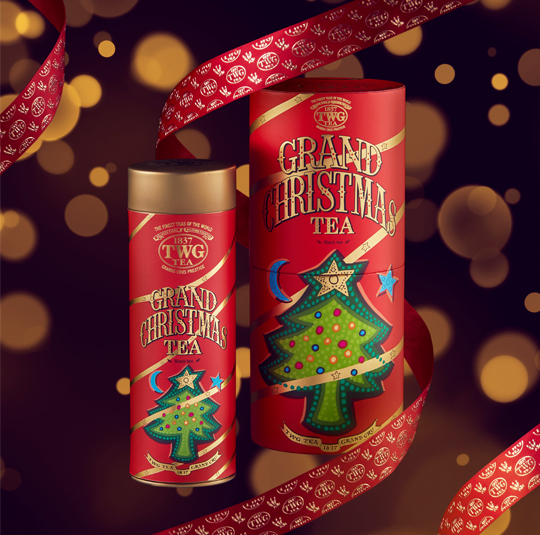 presented by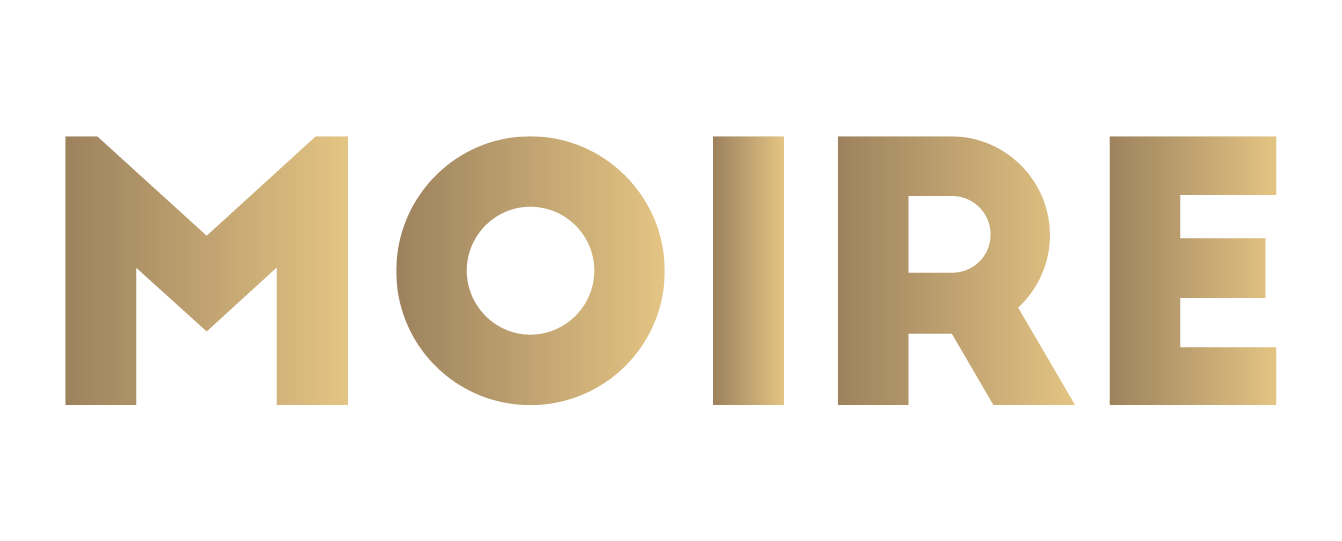 TWG TEA Grand Christmas Collection
Published by Sugar & Cream, Tuesday 22 December 2020
Text by S&C, images courtesy of TWG
Indulge in TWG Tea's Festive Gifts
Impress your family, loved ones or your friends with the most coveted Christmas gifts in this magical season. Discover the best TWG Tea Grand Christmas gift sets only for this festive season. From the perfect little something for yourself, for her or for him to tea accessories for the ultimate festive table, TWG Tea has an enchanting collection in this jolly season. The boutiques in Jakarta also offer TWG Tea's Festive Menu to indulge your appetite. Time to shine and sparkle!
TWG Tea Grand Christmas  is available at all TWG Tea Salons in Jakarta (Pacific Place & Plaza Senayan)
The Grand Christmas Tea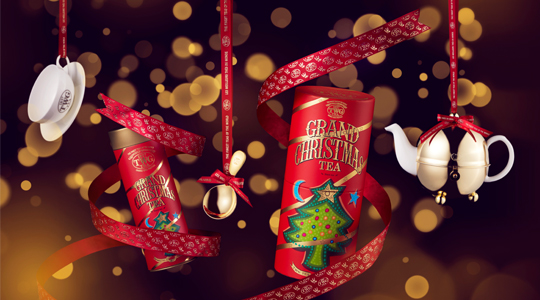 Like fine wine beautifully encased in a limited-edition gift box in luxurious shades of ruby-red and gold, the Grand Christmas Tea is a delightful wonder to rejoice and warm a cold winter's night… Let us all toast to joy, happiness and peace!
Grand Christmas Tea, IDR 600,000. Available at TWG Tea Salons & Boutiques in Jakarta.
Gift For Him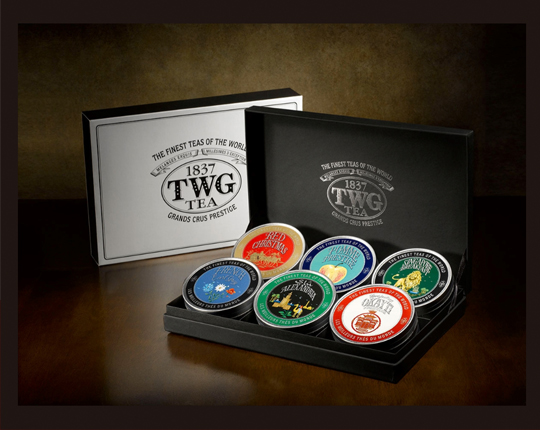 Bring smile of delight on his face with an exquisite World Voyage Christmas Tea Set enclosing six TWG Tea caviar tins filled with a celebratory collection of teas.
Gift For Her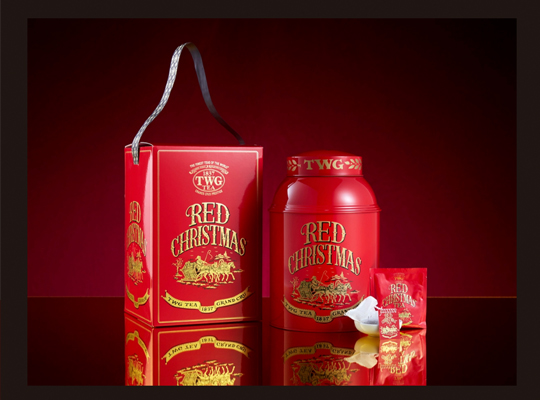 Pamper her with a Red Christmas Teabag Gift Box or Red Christmas Caviar Tin Tea of favourite holiday theine-free red tea blend of citrus fruits and spices.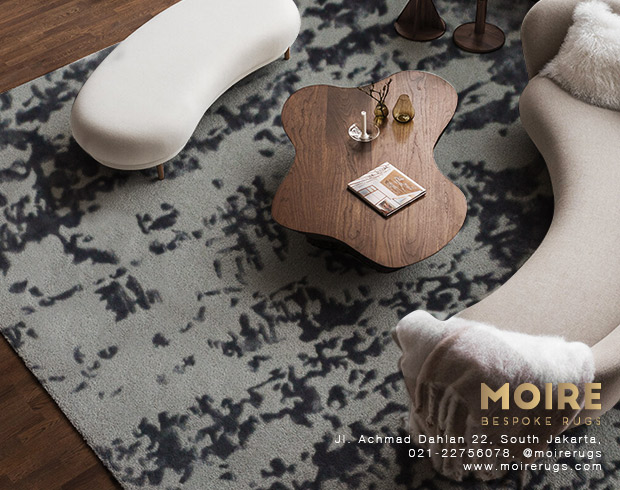 Presented by MOIRE Rugs
A Taste of Christmas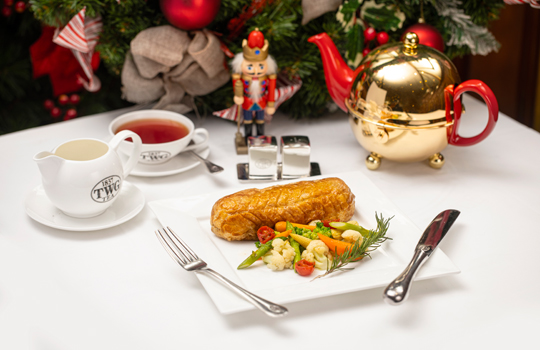 A tantalising Salmon en Croute, oven baked salmon with spinach and mushroom wrapped in puff pastry, accompanied with baby corn, baby carrot, asparagus, broccoli and cauliflower served with Red of Christmas Tea infused creamy lemon sauce. Pair the main course with a cup of Grand Christmas Tea to enhance the rich flavours of the dish.
TWG Tea's Festive Menu is priced at IDR 180,000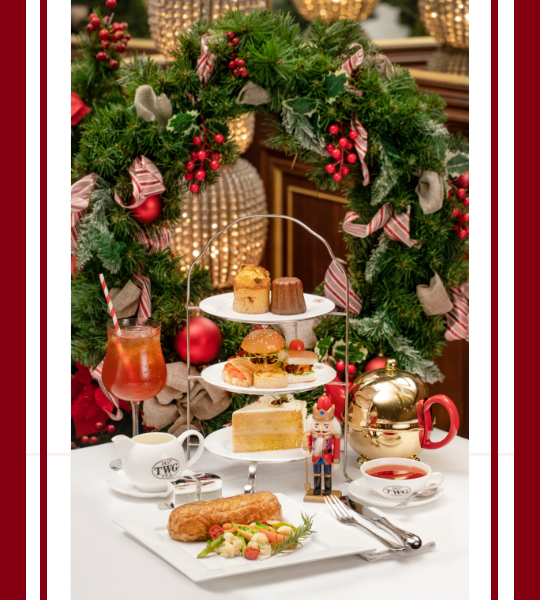 An afternoon tea delight, indulge in a Festive Tea Time Set Menu featuring an array of 2 tea- infused pastries, assorted savoury canapés and a tea infused patisserie.
Festive Tea Time Set Menu is priced at IDR 325,000.
Tea Accessories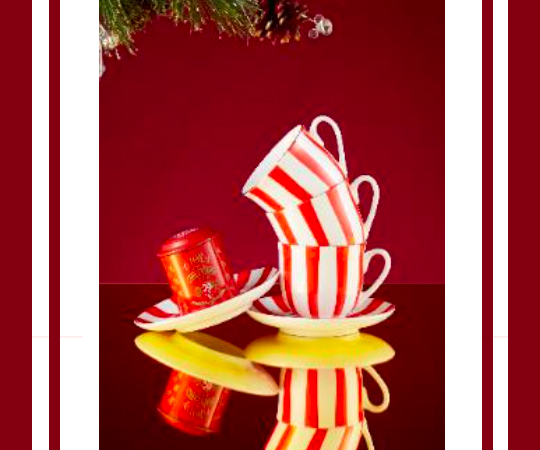 Design Orchid Teapot, from IDR 1,565,000. Vogue Teacup & Saucer, IDR 1,165,000. Tea Scented Candle, IDR 1,105,000.