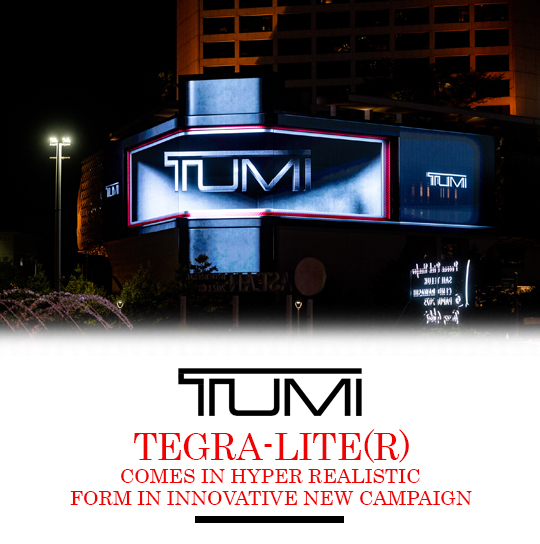 presented by

TUMI TEGRA-LITE(R) COMES IN HYPER REALISTIC FORM IN INNOVATIVE NEW CAMPAIGN
Published by Sugar & Cream, Thursday 16 November 2023
Images courtesy of TUMI
3D Out-of-Home Advertising Debuts in Asia Pacific and Middle East
Sebagai salah satu jenama yang menjadi favorit para traveler,  TUMI, telah membuat 3D Out-of-Home Advertising pertamanya untuk menonjolkan seri koper hardside TEGRA-LITE®, yang sangat kokoh namun ringan. Iklan kreatif ini memanfaatkan rekayasa papan iklan anamorphosis 3D, yang memanipulasi perspektif untuk menciptakan ilusi gambar tiga dimensi pada permukaan dua dimensi. Iklan kampanye ini berlangsung dari Oktober 2023 hingga Januari 2024 di tujuh lokasi penting di Asia Pasifik dan Timur Tengah, sebagai contoh terbaru dari kreativitas jenama dalam berinteraksi dengan pelanggan.
Iklan berdurasi 30 detik ini menampilkan beberapa komponen TEGRA-LITE® The International Expandable Carry-On. Benda yang melayang tersebut menghantam dinding di sekitarnya, meninggalkan jejak kerusakan. Tampilan kekuatan dan kinerja Dampak menakjubkan mewakili material Tegris® inovatif yang digunakan dalam seri ini untuk memberikan kekuatan, daya tahan, dan kekokohan.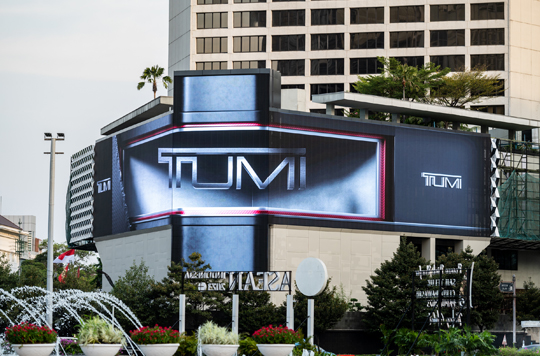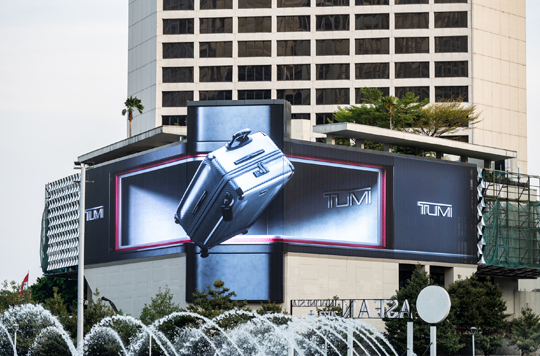 Bahan yang dikembangkan untuk digunakan dalam peralatan pelindung penyelamat jiwa, peralatan olahraga pelindung, dan kendaraan balap profesional sesuai dengan kriteria desain TUMI yang luar biasa dan eksklusif global untuk merek tersebut untuk digunakan dalam produk dan aksesori perjalanan. Woven Tegris® digunakan dalam pembuatan lini TEGRA-LITE®, yang juga digunakan dalam periklanan, sehingga semakin meningkatkan kekuatan kelas dunianya. TEGRA-LITE® juga merupakan pilihan unggul karena konstruksinya yang tahan lama dan penggunaan bahan daur ulang. Travel with confidence!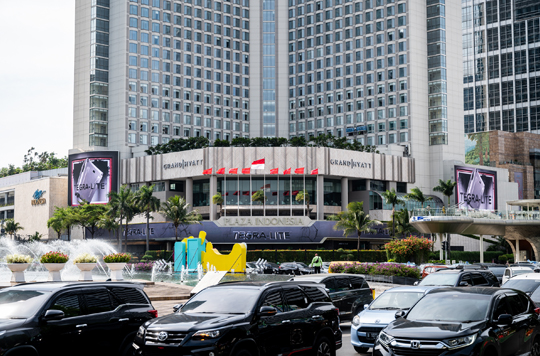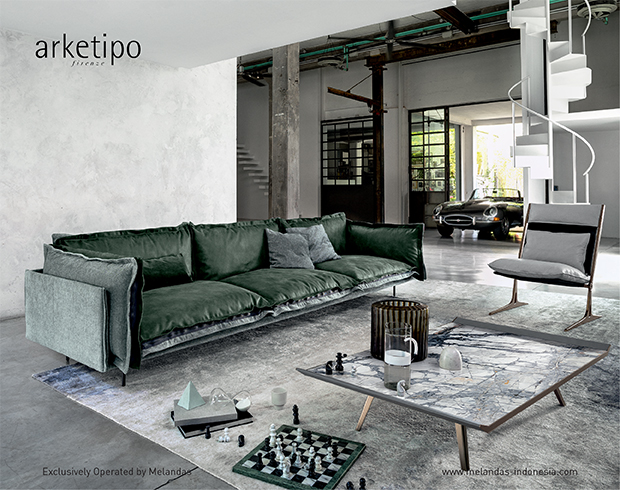 Presented by Melandas Indonesia
"Di TUMI, kami selalu mencari inovasi dan disruptif dalam cara kami menjangkau konsumen. Kami sangat senang dapat menghadirkan koleksi koper TEGRA-LITE® yang sangat kami cintai ke dalam iklan 3D OOH kami yang pertama, yang menunjukkan kekuatan dan ketahanan dari koleksi berkinerja tinggi yang menampilkan teknologi inovatif Tegris®",  ujar Jill Krizelman, Wakil Presiden Senior, Pemasaran Global dan Perdagangan Elektronik, TUMI.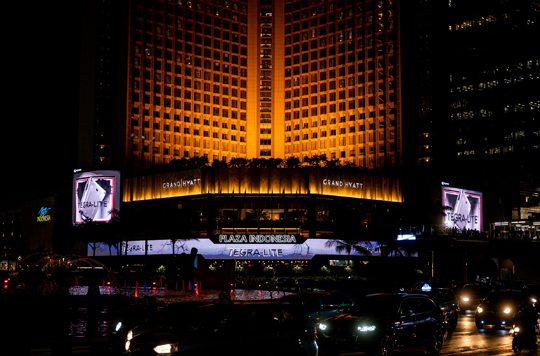 Iklan 3D ini mencoba merevitalisasi TUMI di kawasan ini sekaligus memperkuat warisan kemewahannya dan tayang perdana di Malaysia pada 1 Oktober dan akan ditayangkan di Indonesia, Filipina, Korea, Jepang, dan Dubai. Setiap lokasi perkotaan yang dipilih merupakan tujuan wisata utama dan merupakan salah satu negara dengan pemulihan kedatangan pengunjung asing tercepat.