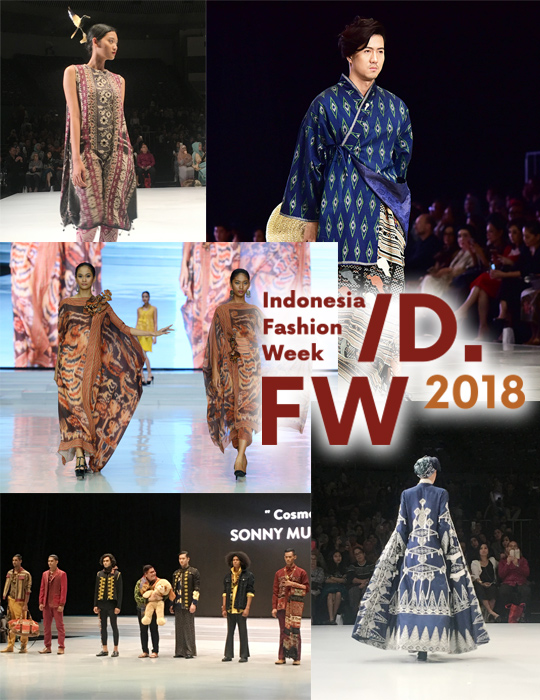 Treasure Of East Nusa Tenggara At IFW 2018
Published by Sugar & Cream, Wednesday 25 April 2018
Text by Lynda Ibrahim, images courtesy of IFW2018, Abimanyu, Lynda Ibrahim, Agnes B
The New Glam of Handwoven from East Nusa Tenggara
There are two precious things that East Nusa Tenggara known for; its beaches, and its heritage handwoven fabrics (tenun). The beaches feature long white sand strips and great waves fit for world-class surfing. The province's tenun are diverse, technically intricate and rich in colors.
The 2018 Indonesia Fashion Week gave quite a showcase for East Nusa Tenggara tenun. There was a lovely fashion installation greeting visitors at the public lobby, and there was a dedicated fashion show for invited guests.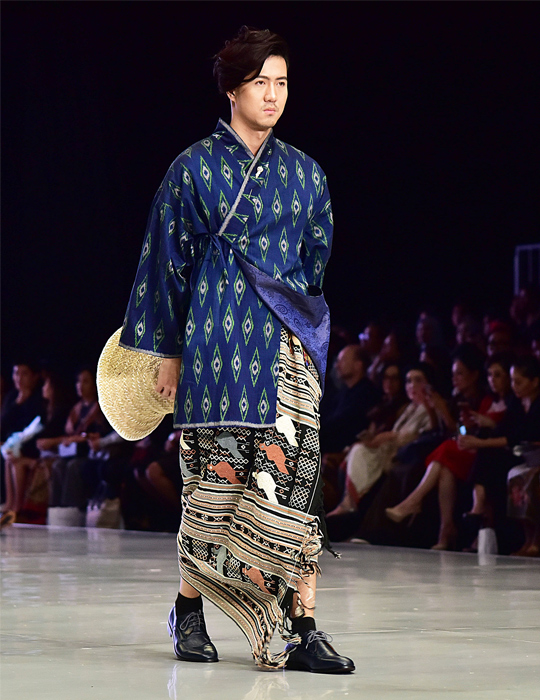 Ai Syarif
Shared by several designers, the fashion show offered both womenswear and menswear. Ai Syarif and Sonny Muchlison both showed interesting menswear, yet from different perspective. Sonny Muchlison put considerable elements from the many of East Nusa Tenggara native costumes into silhouettes, motifs and appliques– making his collection eclectic and suitable for social affairs. Ai Syarif, on the other hand, designed urbane clothing that used pieces of tenun as styling statements— most of which city slickers can pull off even in corporate affairs.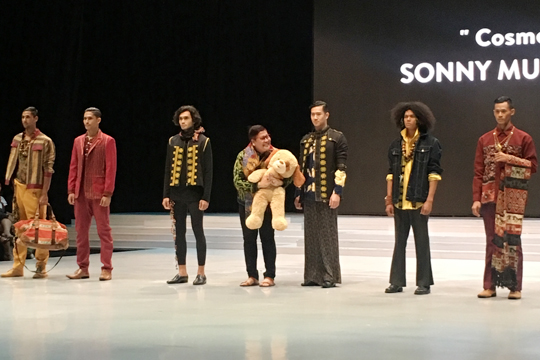 Sonny Muchlison

Notable womenswear came in its own varieties. Agnes Budhisurya offered a collection of elegant formal evening wear in prints and colors hark back to the natural landscapes of East Nusa Tenggara by dry season, curvaceous and awash in earth tones. Coenrad by Kunce Manduapessy offered a collection based on the typical white top and tenun sarong costumes of East Nusa Tenggara, turning it into semi-formal by changing the sarong to Capri pants. Fame Agenda took their palette from the natural colors of East Nusa Tenggara during raining season, where lush grass is dotted by vivid flowers—clothes cut to hang flexibly on the wearer's body, chic resort wear came to mind upon watching the entire collection.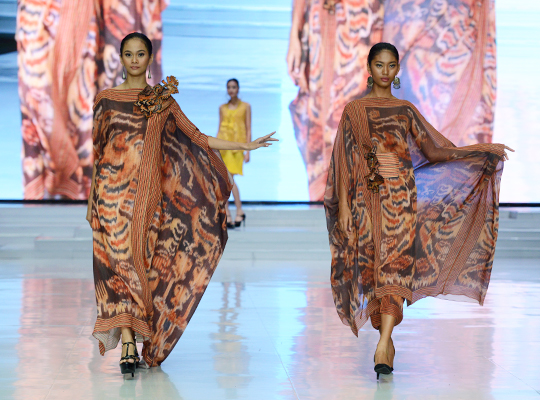 Agnes Budhisurya
A rising market category for the past decade, modest wear is also well –represented during the show. Naniek Rachmat made layered look, a common approach for modest wear, lighthearted by smartly applying flyaway silhouette with bright colors—topped with red turbans. It was a collection that I believe will sell well this coming Ramadhan and Eid.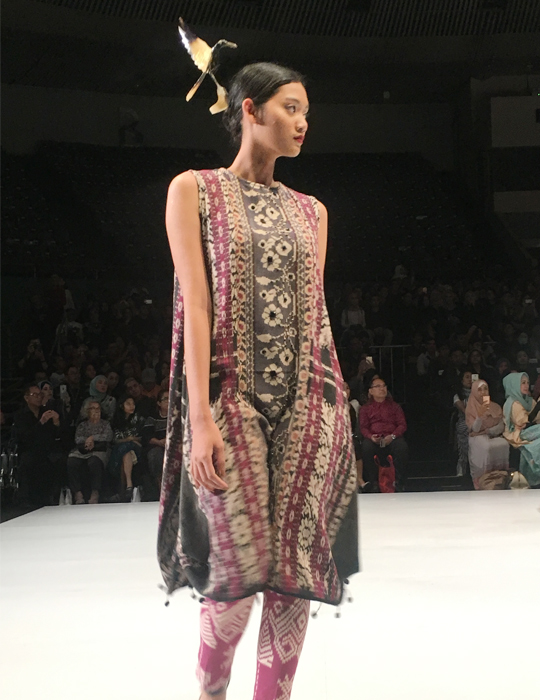 Coenrad by Kunce Manduapessy

The cherry on top was delivered by senior designer Itang Yunasz, who sent models down the runway in a collection made entirely of Sumba tenun. The fine ensembles were classically well-cut, classily well-tailored, and beautifully embellished—the kind of clothing you keep as a statement piece in your permanent wardrobe. As has been for the past couple of seasons, Itang Yunasz also designed several ladies handbags that complement the collection, while standing well on their own.
Sometimes it doesn't take a lot of shows to enjoy a fashion week. And during the 7th Indonesia Fashion Week, the treasure of East Nusa Tenggara stole quite a scene.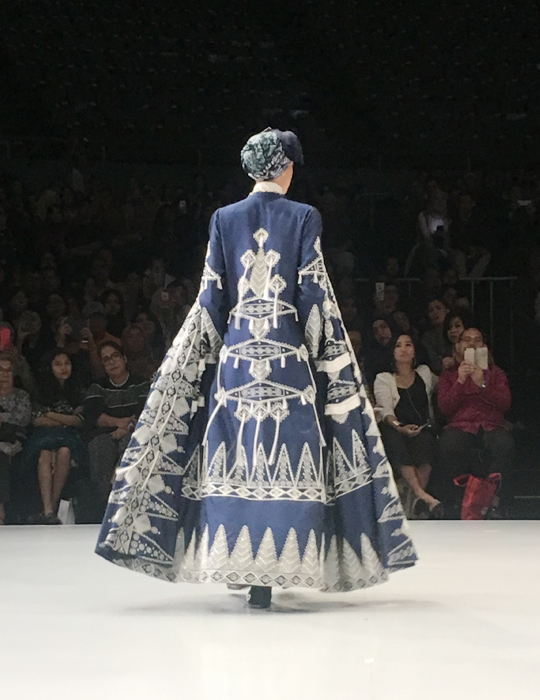 Itang Yunasz