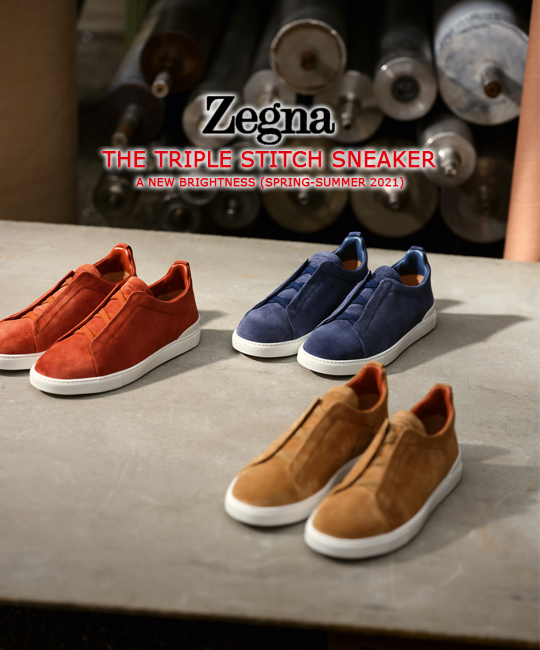 presented by

The Triple Stitch Sneaker : A New Brightness (Spring-Summer 2021)
Published by Sugar & Cream, Tuesday 15 June 2021
Text by S&C, images courtesy of Zegna
Colour Palette Featuring Shades Of Blue, Artemisia Green, Rust And Browns.
Masih ingat sneakers andalan Zegna yaitu 'Triple Stitch' yang modern, adaptif dan sempurna dengan pakaian kasual apapun? Musim panas ini  Triple Stitch mendapat pencerahan baru melalui palet warna tonal yang lebih terang. Menyesuaikan musim panas ini, Zegna memperkenalkan warna cerah baru yaitu nuansa biru, hijau Artemisia, warna karat dan cokelat.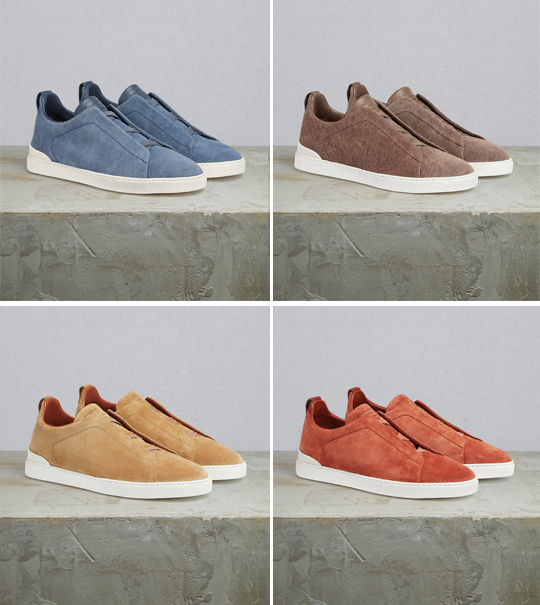 Pencerahan warna terbaru pada Trile Stitch Sneaker tidak dipungkuri lagi menawarkan opsi esensi kemewahan baru dalam koleksi lemari pakaian pria modern.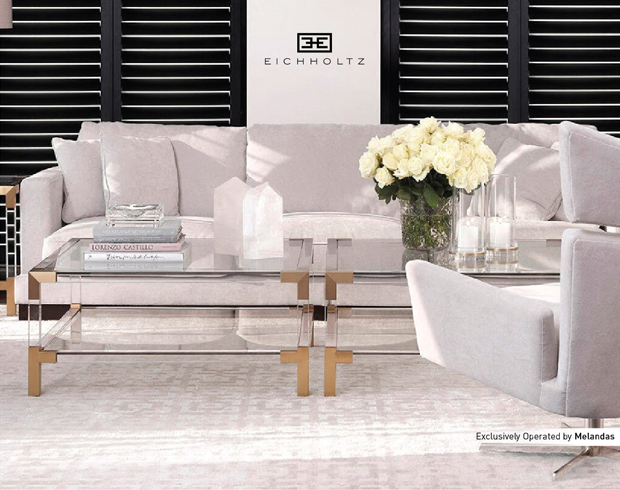 Presented by Melandas Indonesia
A versatile slip-on sneaker, remastered for next-level comfort, lighter than ever. Zegna's Triple Stitch may just be your perfect accompanion for this season.