The Best Library in The World
Bila mendengar kata 'perpustakaan' apa yang ada dibenak Anda? Tempat yang membosankan untuk dikunjungi? Gedung tua yang hanya berisikan buku? Apakah masih relevan dalam era serba digital ini?
Tianjin Binhai Library menjawab semua keraguan Anda.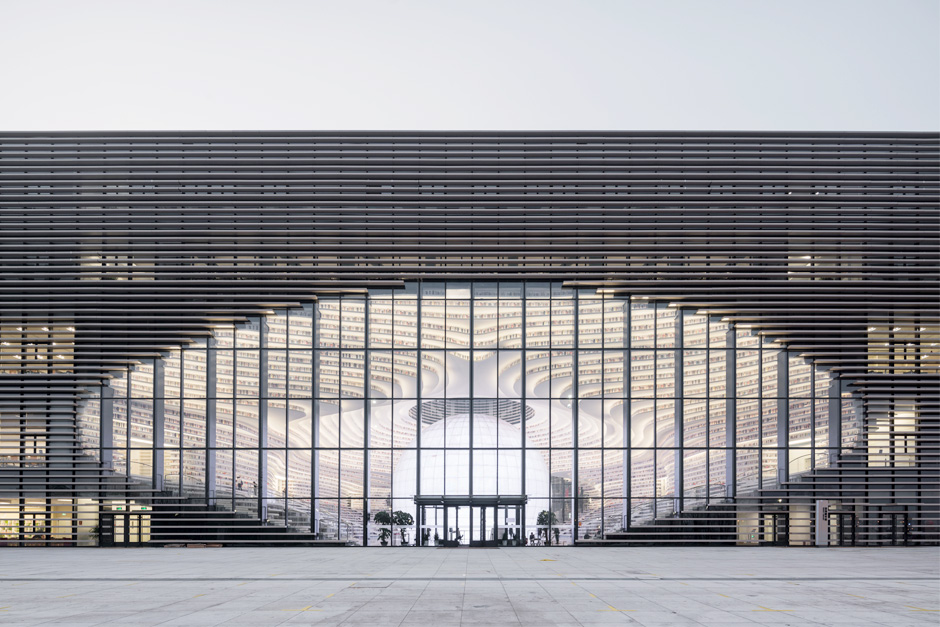 Perpustakaan publik dengan fasad bangunan yang spektakular tersebut baru saja dibuka pada awal Oktober ini dan merupakan bagian dari distrik budaya di Kota Tianjin – Tiongkok. MVRDV dan arsitek lokal Tianjin Urban Planning and Design Institute (TUPDI) bersama merancang proyek besar ini serta menjadi bagian dari masterplan yang dikembangkan oleh GMP.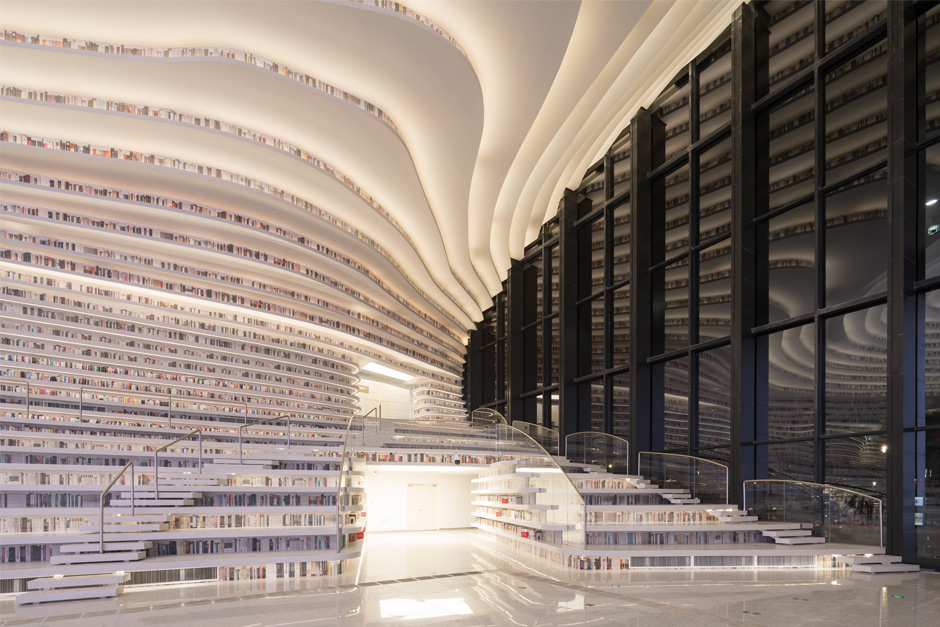 Memakan waktu selama 3 tahun, bangunan ini secara dramatis dibangun mengitari auditorium berbentuk bola yang bercahaya dan biasa mereka sebut dengan ' The Eye'. Dengan desain futuristik, gedung ini pun terlihat sangat megah dan besar seperti keluar langsung dari dalam film science-fiction.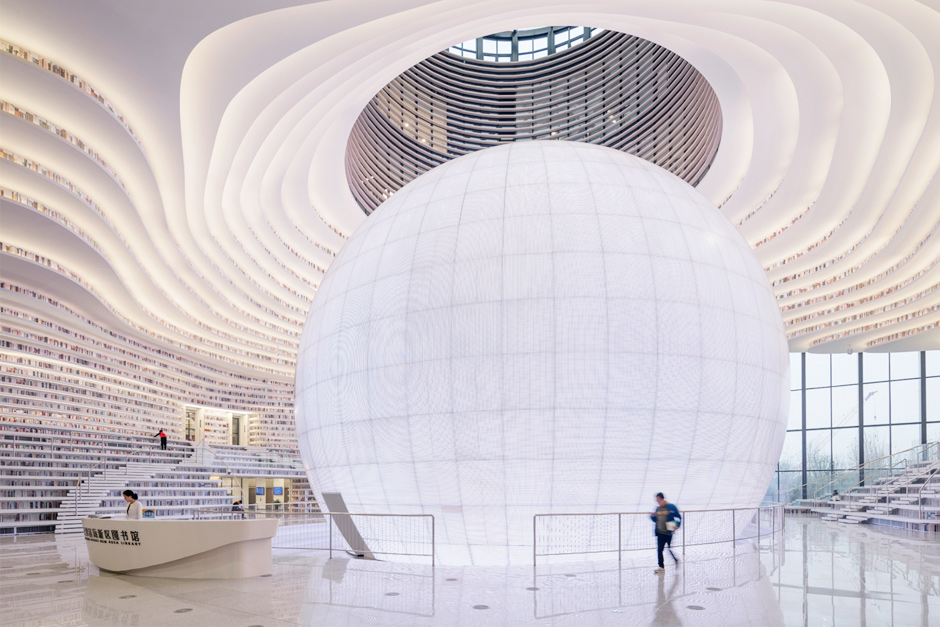 Dengan luas sebesar 33.700 m2 dan 5 lantai, pantas saja jika perpustakaan ini menjadi rumah untuk lebih dari 1,2 juta buku. Buku-buku tersebut secara unik membingkai ruang dari atas sampai bawah, dari tangga sampai tempat duduk juga langit-langit semuanya tidak terkecuali. Memang Tianjin Binhai Library ini sangat cocok bila disebut sebagai surganya para bibliophiles di seluruh dunia.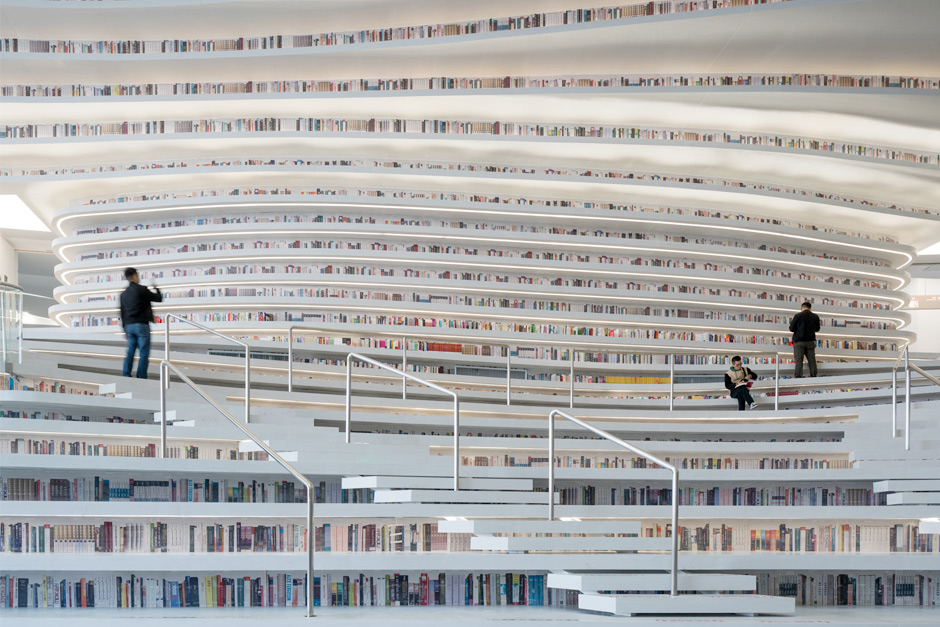 Tidak hanya sebagai tempat membaca buku, perpustakaan ini juga menawarkan berbagai macam fasilitas. Misalnya pada lantai dasar memberikan akses mudah untuk bersantai membaca buku, lantai pertama dan kedua berisi ruang baca dan area lounge. Sedangkan lantai empat dan lima meliputi ruang kantor, ruang rapat, ruang komputer maupun audio. Juga tersedia teras di atapnya bagi yang ingin merasakan udara luar ruangan dan pemandangan kota di sekelilingnya.