Bullard's Moroccan- inspired influence, with the mid-century aesthetic
Bertambah lagi satu tempat yang harus masuk ke dalam bucket list Anda. Martyn Lawrence Bullard, desainer yang terkenal dengan gaya eklektik dan sophisticated, merancang ulang secara total The Sands Hotel & Spa di Indian Wells dekat Palm Springs, California. Oase sempurna untuk mencari ketenangan sambil menikmati suasana yang asri.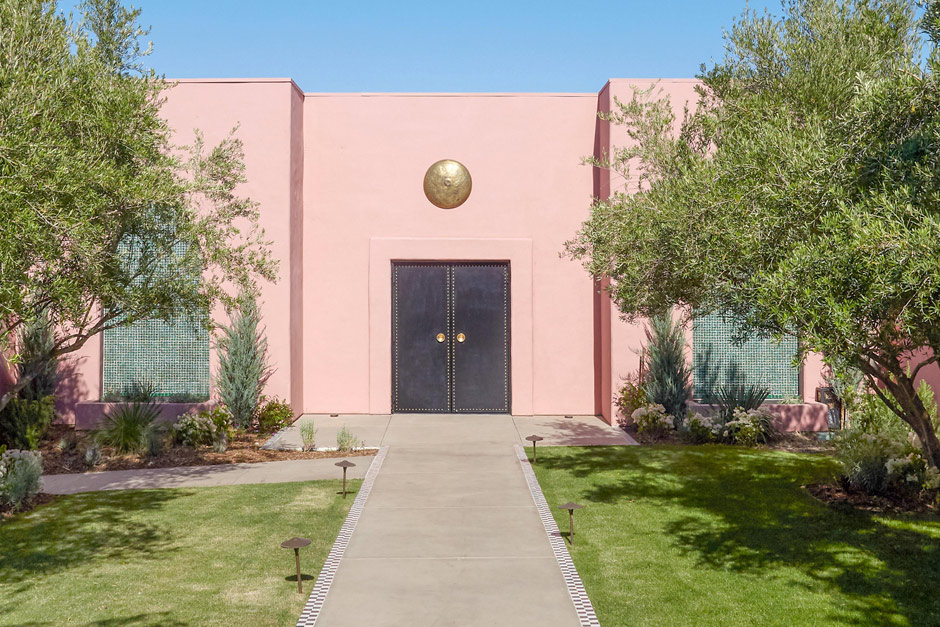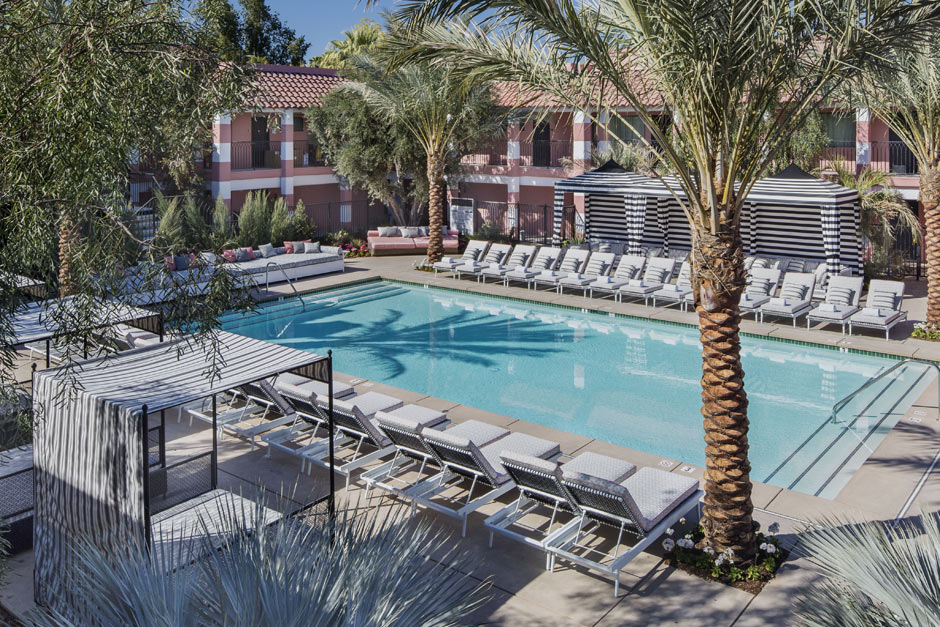 Courtyard Pool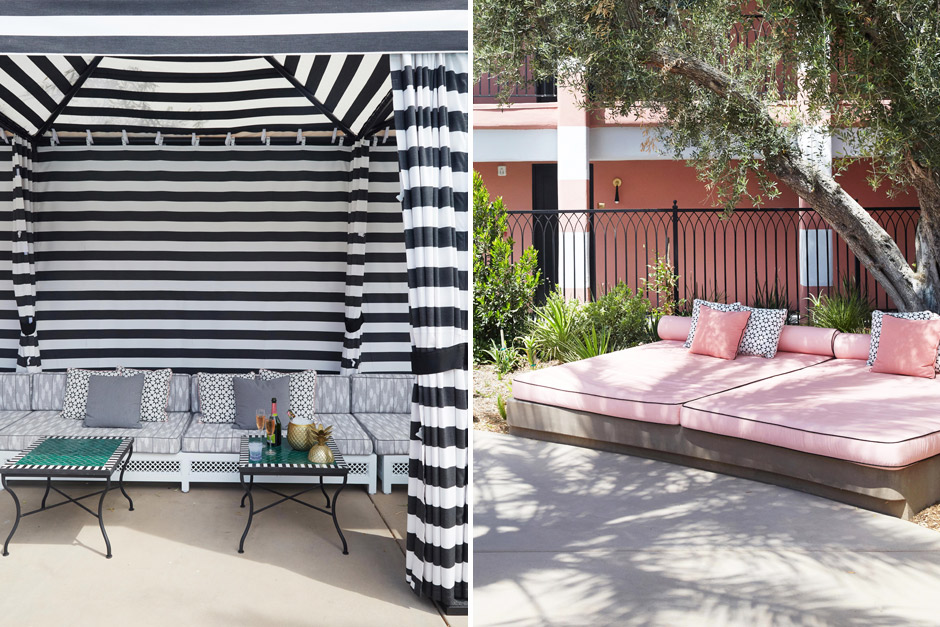 Cabanas
Hotel ini merupakan properti dari era 1950-an di tengah Indian Wells, lokasi favorit para bintang Hollywood, yang dirancang kembali melalui kolaborasi dengan PRG Hospitality Group. Sebelumnya, Martyn Bullard pernah berpartner dengan PRG saat mendesain Colony Palms Hotel di Palm Springs dan Casa Laguna Hotel and Spa di Laguna Beach. The Sands Hotel & Spa memiliki 46 kamar tidur, termasuk dua buah suite dan satu bi-level Presidential Suite, ruang publik yang serba baru, kolam renang, taman, restoran dan spa.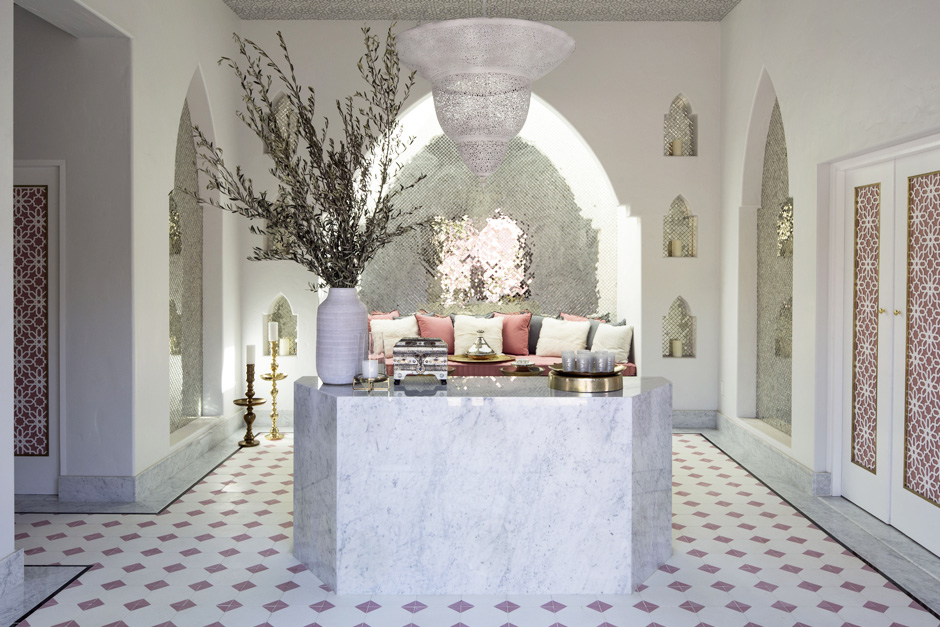 Spa Lobby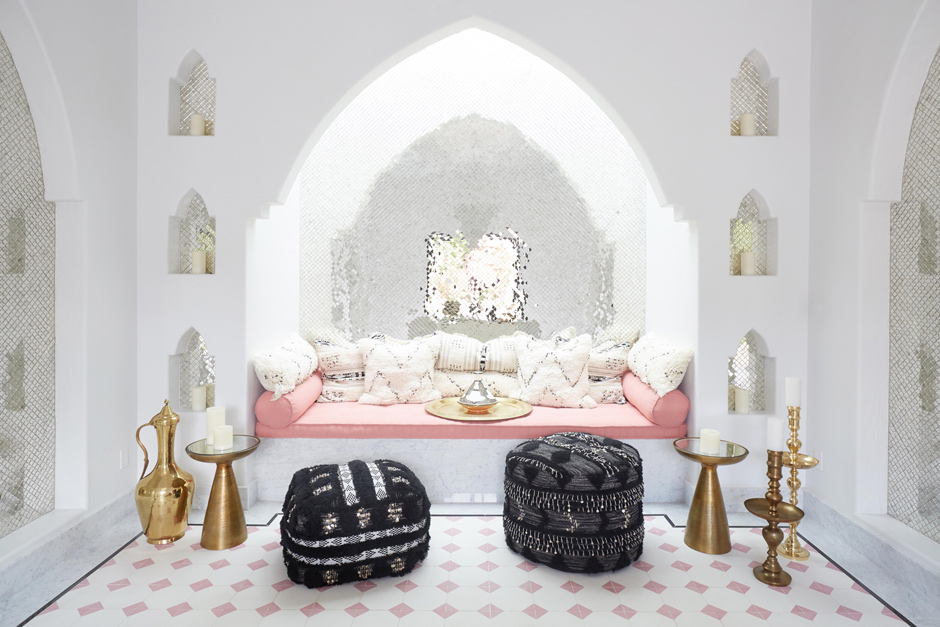 Spa Lounge
Spa Lounge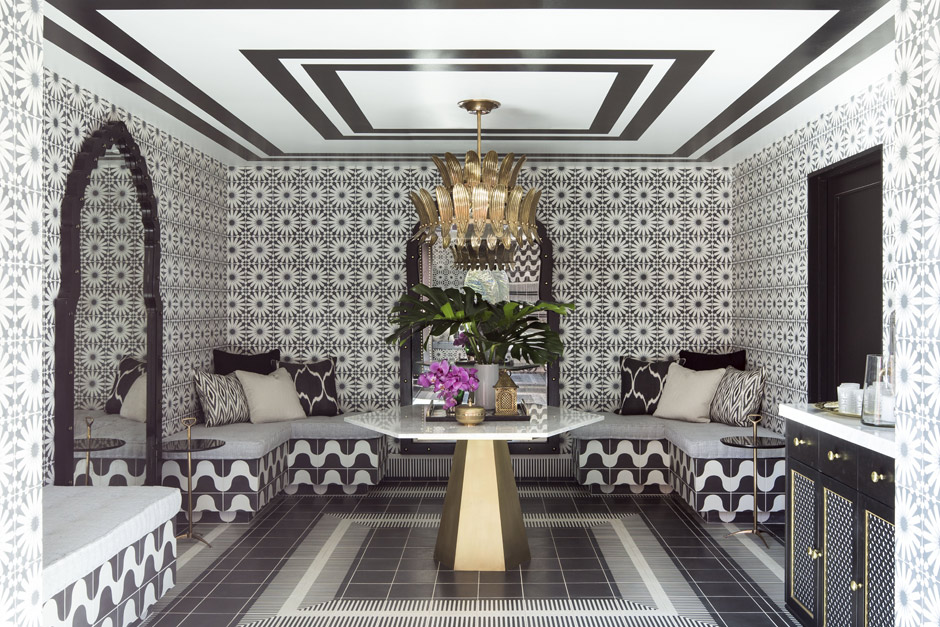 Lobby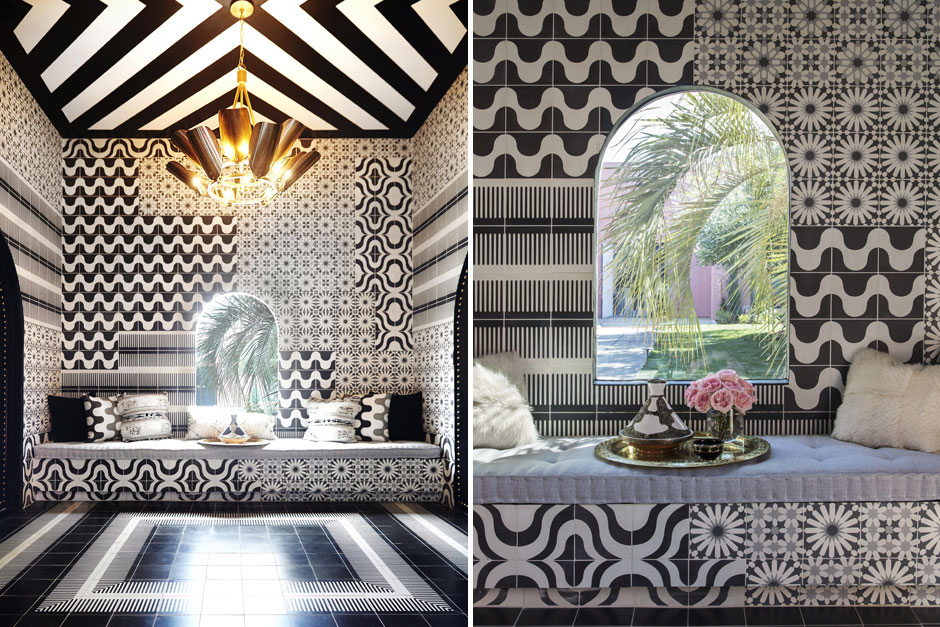 Lobby View
Pengaruh gaya Maroko tampak dan estetika abad pertengahan yang dipadukan dengan nuansa padang pasir yang menggoda. Eksteriornya didominasi warna hijau dengan aksen biru tua dan latar belakang pink. Sementara itu detail hitam-putih dan ornamen kaca menambahkan kesan kontemporer dan modern. Kamar tidurnya dilengkapi dengan furnitur kamar mandi Acqua di Parma, seprai dari Revival New York, sistem entertainment Sonifi dan mini bar serta teras pribadi.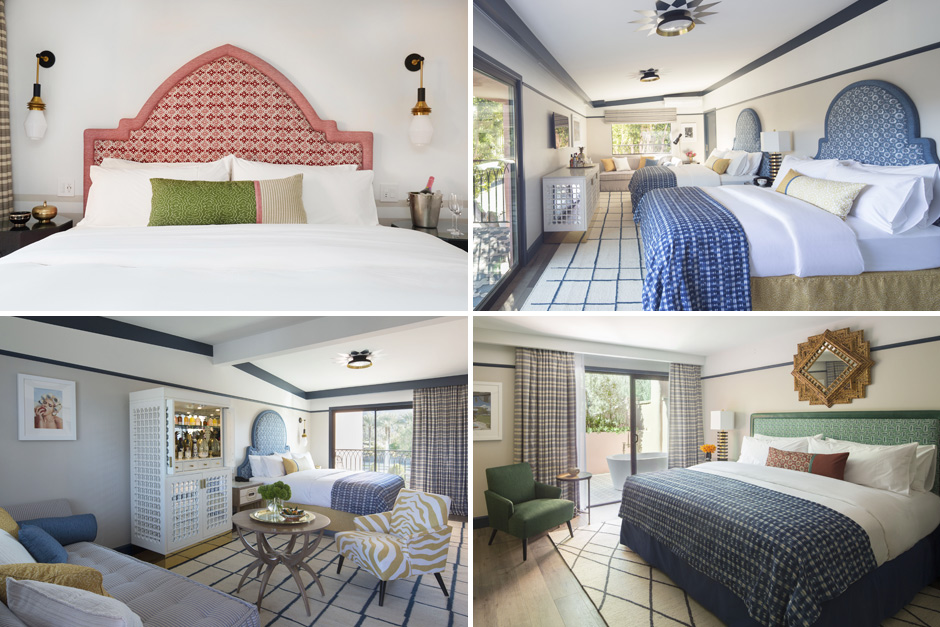 Classic/Superior Room, Deluxe Double Room, Deluxe Minibar & Junior Suit King Bed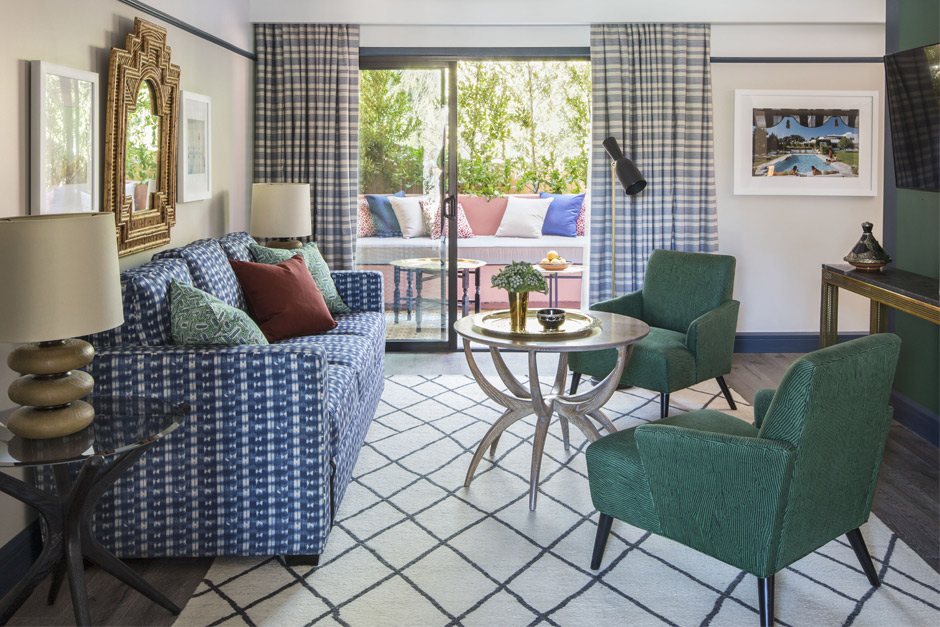 Junior Suit Living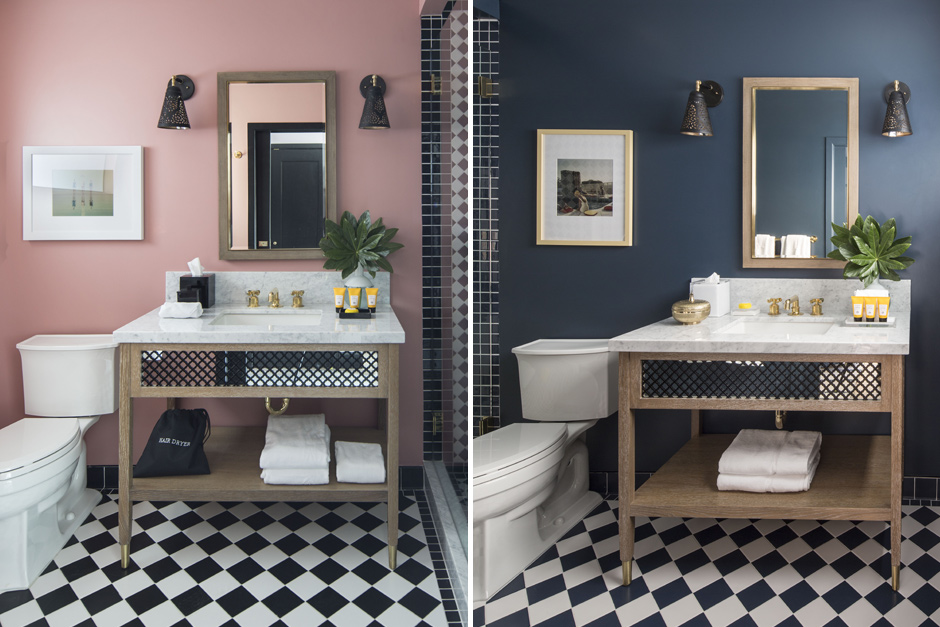 Classic/Superior Bathroom & Deluxe Bathroom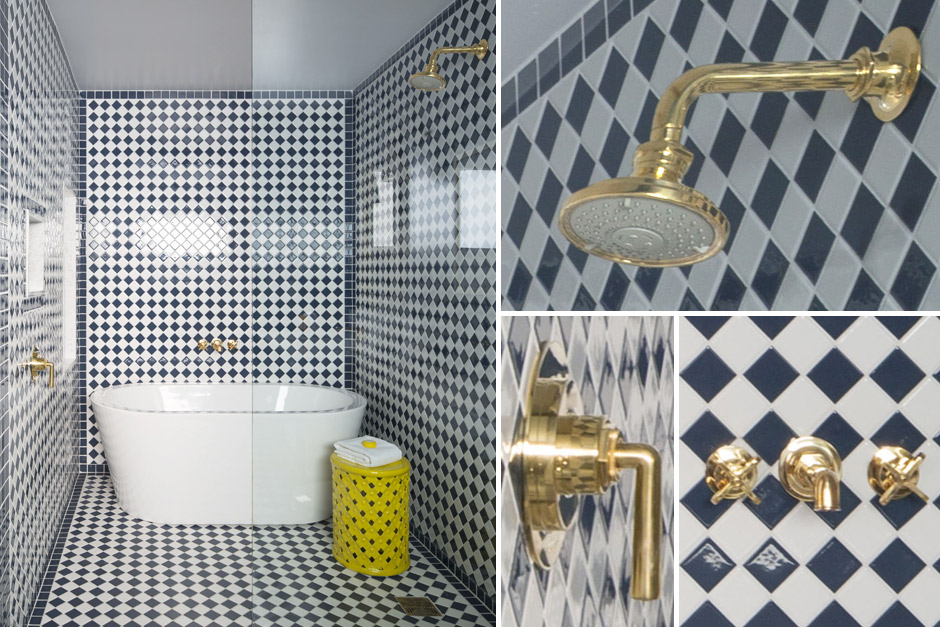 Deluxe Tub
Para tamu juga bisa menikmati hidangan lezat di The Pink Cabana, restoran yang digawangi oleh Executive Chef Jason Niederkorn. Menunya terinspirasi dari masakan Maroko dan Mediterania yang disiapkan dengan teknik Prancis. Selain itu, yang tak boleh dilewatkan adalah pengalaman treatment di spa yang juga menggunakan berbagai bahan alami dari Maroko, yang akan mendetoksifikasi, menyegarkan dan memperbarui kulit maupun tubuh Anda. Area masuk spa menyambut pengunjung dengan suasana hening, diiringi dengan barisan pohon zaitun serta area relaksasi yang menenangkan. Perfect!