Born and raised in Lampung, South Sumatra, Indonesian interior designer Jonathan Rachman is currently based in San Francisco, USA, where he opened his first antiques and floral design shop in the heart of San Francisco in 2002 as well as his first store, J. Rachman, in 2015. Known for keen eye for collections, he also developed an appreciation of Indonesia's natural beauty and attention to detail in the craftsmanship of their furniture, textiles, and sculptures. With his love of travel and great knowledge of other countries––having lived in such countries as Switzerland and France – Jonathan brings an international story to all of his work as one of the Bay Area's most celebrated interior designers.
"On a personal level, the East and the West are basically me: as an individual, as a human, as a designer."
Jonathan Rachman
Principal Jonathan Rachman Design
Publisher | Editor in Chief of Di Sini Di Sana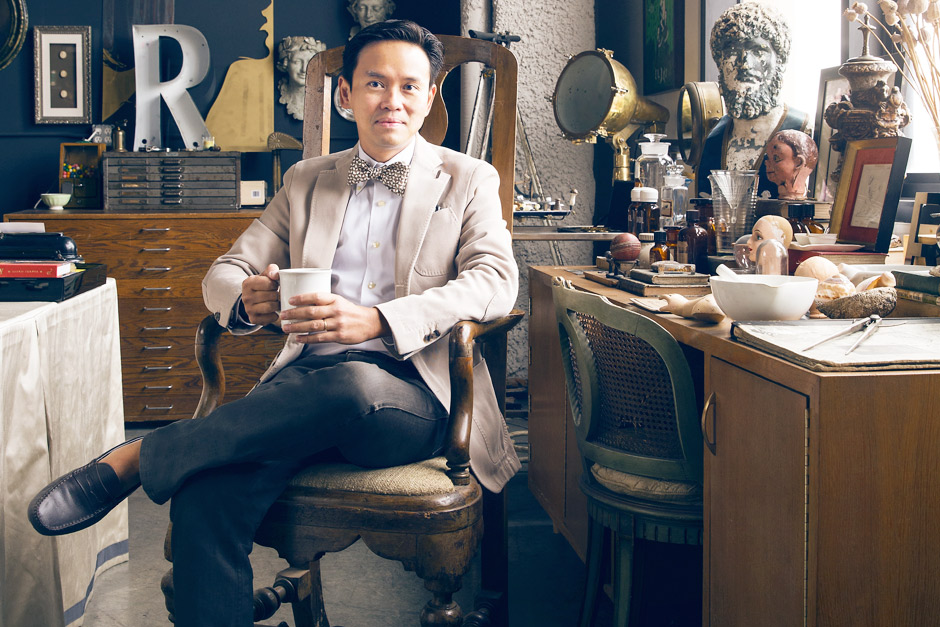 Jonathan Rachman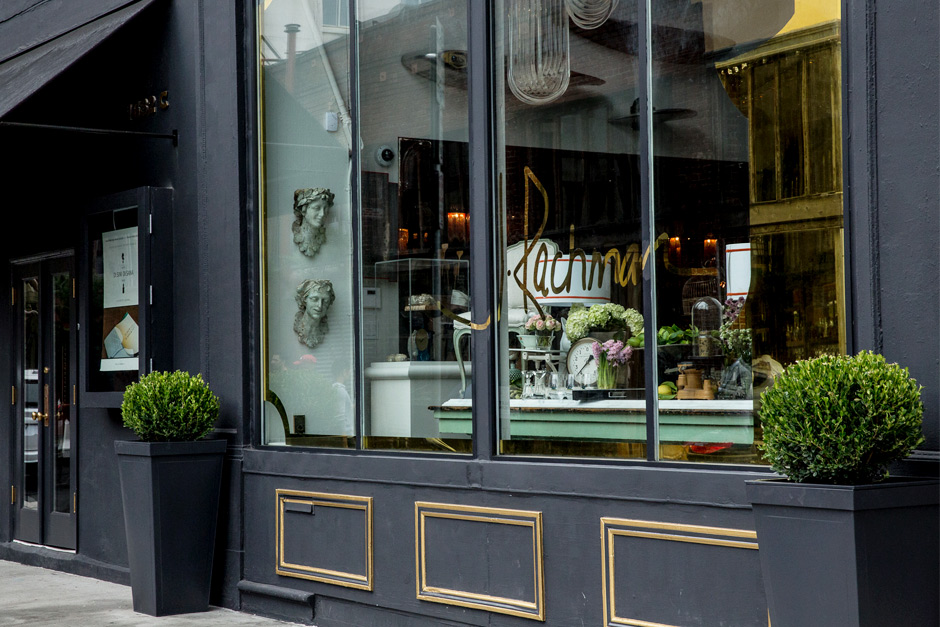 Store J. Rachman
Tell us about your journey so far.
I was born in Indonesia, educated in Switzerland, and currently living in the United States. After graduation, I worked for various corporations in management: big jobs, big titles, big responsibilities. However, I soon realized I was miserable––corporate life was not for me. I took the plunge and left it all behind in 2002 when I decided to open a flower shop in San Francisco. Long story short, Marc Jacobs hired me as his florist for his flagship store in Union Square, with his team referring me to celebrities such as Sarah Jessica Parker, Oprah, Madonna, and more. Other projects soon follow and simultaneously, I also expanded my flower shop into a home décor store.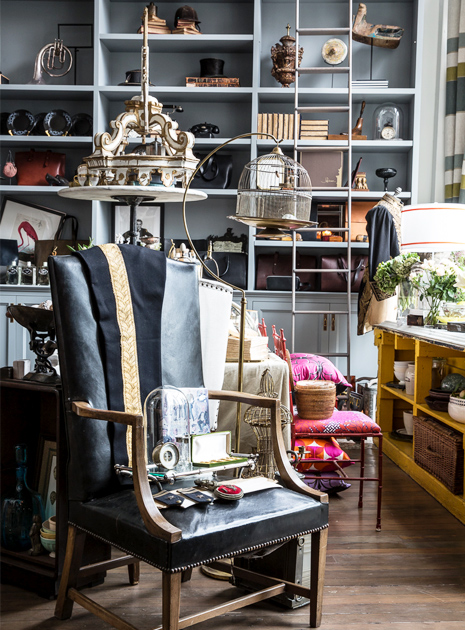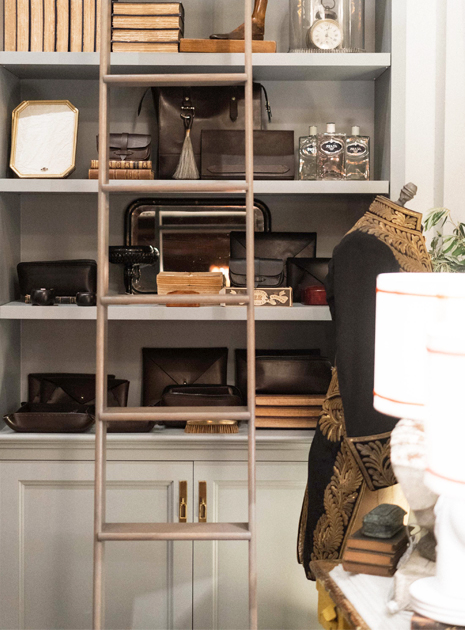 One thing to know about me is that I like to collect vintage, one-of-a-kind items and antiques from all over the world (travel is my obsession!). At some point in early 2015, a client asked me to help her design a room, then finish the house, and it just 'snowballed' from there. Since then, we have designed various properties in different parts of the world, as well as boutique hotels and villas. In 2015, I opened J. Rachman in San Francisco to showcase my collection, as well as leather bags that I've designed and produced in Italy.
What would you say are the most defining moments of your career?
For me, there is not one single defining moment in my career, every step I've taken build the next and the culmination of them all are my defining moments. I owe my career in design to the amazing support of loved ones, my employees who have become my family clients, purveyors, editors and so many other people who believe in me and give me all the wonderful opportunities to showcase my work and passions in life.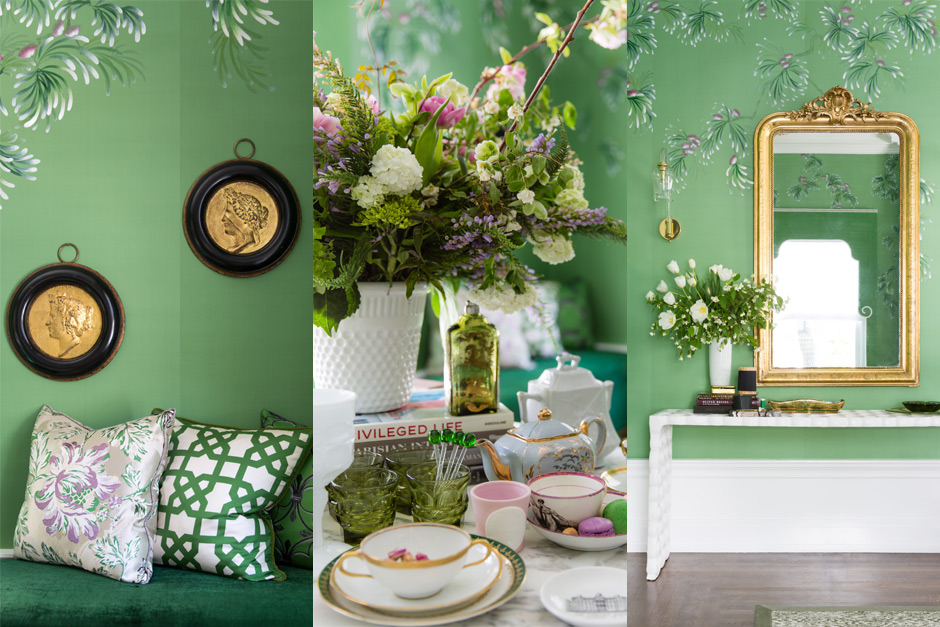 J Rachman's collaboration with de Gournay for San Francisco's Decorator Showcase, April 29,2017
You are known for your keen eye for antiques and knick-knacks. How do you think they could elevate the feel of a room?
Antiques, vintage, and one-of-a-kind items can help elevate a room by adding history and a unique quality to the room, depending on placement and application. For me personally, when a room is designed with everything new, it can feel contrived. A few antique items add to the room's personality, it feels more personal and becomes a conversational piece. I love natural wear and tear as well as patinas that come along with antiques and vintage pieces––when everything is so pristine and perfect, it can be boring. However, how you utilize them in a room is just as important. Just because they're antiques, does not mean they will automatically elevate the feel of a room if applied or placed in the wrong way.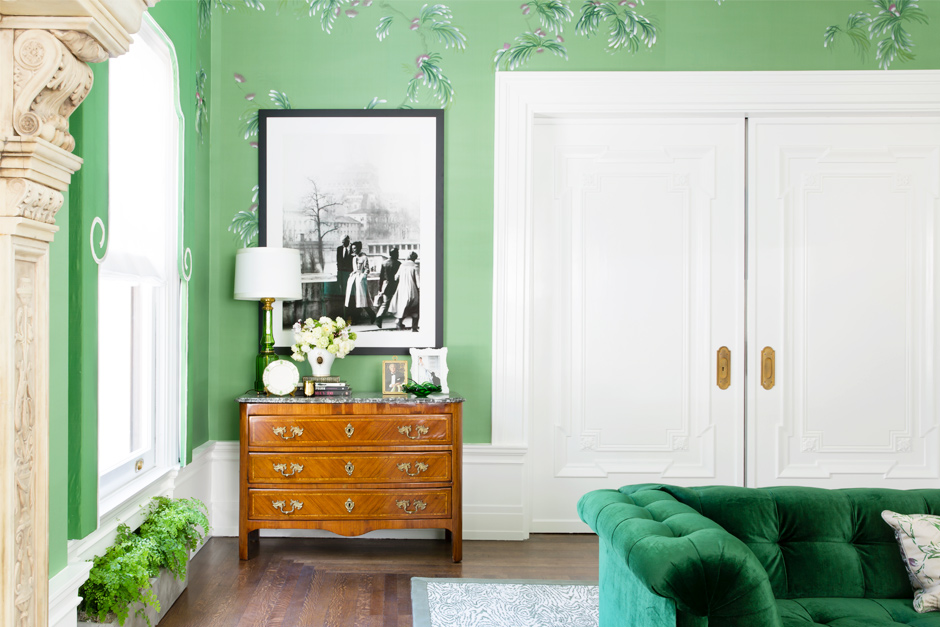 An exclusive hand painted and hand embroidered wallpaper 'Silk Tree' wallpaper by de Gournay installed in the formal living room of the Showcase ( San Francisco Decorator Showcase, April 29, 2017)
Your project, Di Sini Di Sana, is "your love letter" to both the West and the East. What is it that you love about those worlds?
For me, both worlds embody the perfect harmony and balance, sort of the Yin and Yang, one affects the other. On a personal level, the East and the West are basically me: as an individual, as a human, as a designer. I am the product of the East, where I was born and raised up to a certain point, while the West is where I have spent most of my life. My love for both worlds is a natural progression in my life, since both worlds have given me so many gifts in foundations, experiences, beauty, and more importantly, family. As a designer, I feel I am that much more advanced as a result of the Eastern and Western influences, making me more versatile in what I do.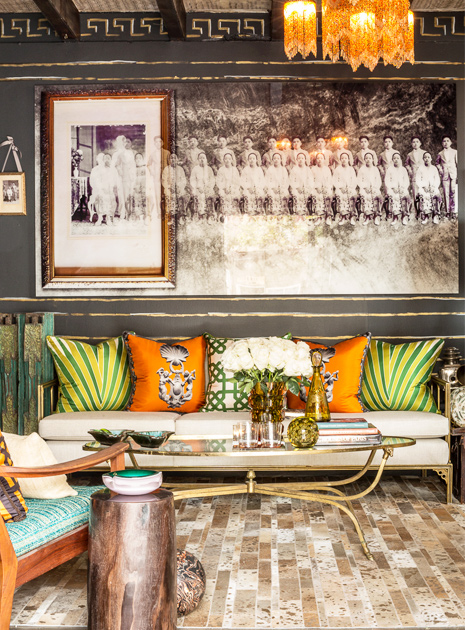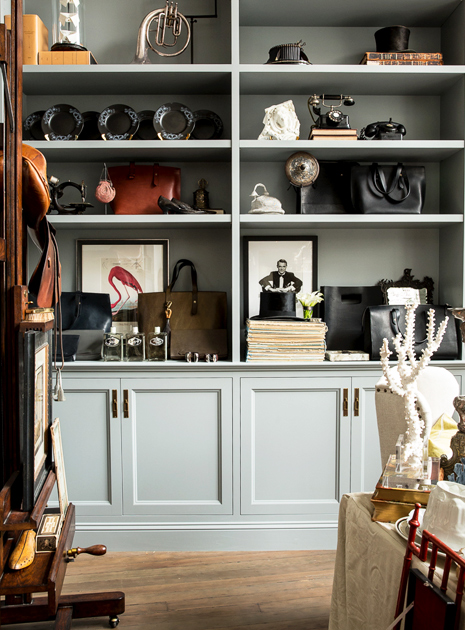 Tell us more about what inspires you when designing an interior.
For me, it is always about the owner of the space, first and foremost. I always want to know more about them: their personalities, their passions, their likes and dislikes, etc. Next is the space itself, the style of the space or building, the architecture, as well as the environment and geographical locations. To design a luxury penthouse in an urban setting is completely different from designing a beach house or a summer home in wine country. After doing some research about the owner and space itself, I then create the 'romance' of the space (without ignoring the practicality side) and present my ideas to the owner. In the end, I never forget that an interior must reflect the style of the owner, it is about them and their lifestyle, my job is to give them what they want and more!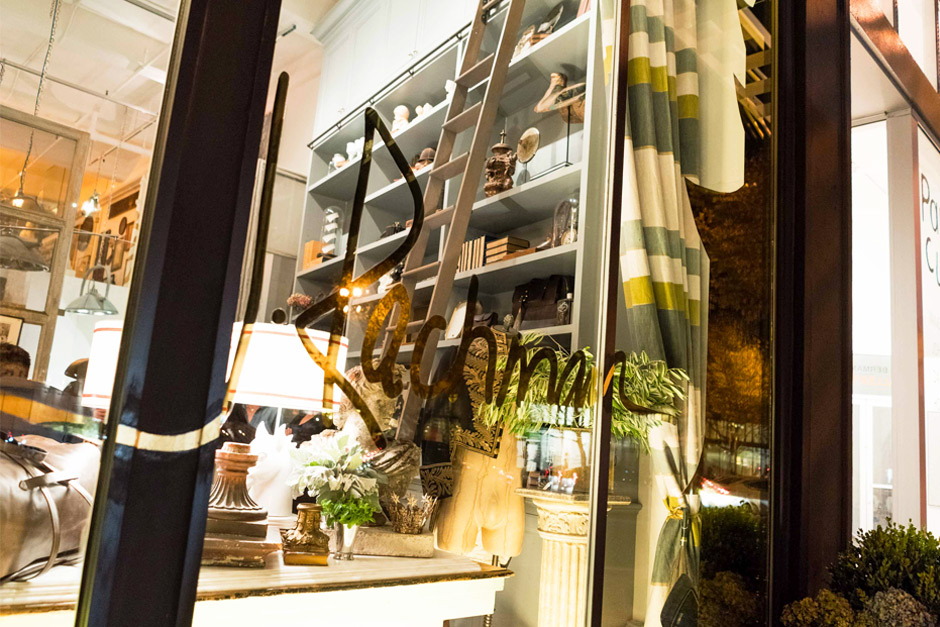 In your opinion, what are the most exciting design trends of 2017?
Believe it or not, I never follow trends. Trends come and go, the classics stay: that's my design philosophy. However, that does not mean I'm completely ignorant to the current design industry tendencies in the past decade. I can honestly say with absolute conviction, how excited I am that the minimalism trend is no longer worshipped. The classic, old school, and dare I say, maximalist style, is back with a vengeance… Hopefully, gone are the days where we walk into a room and there is no place to lounge comfortably, or there is only one piece of art to stare at in a humongous room. Glory to the "more is more" trend and hail to the rich colors, fabrics, patterns, textures, juxtaposed with various collected items placed beautifully in a room which says: "Welcome, lounge, enjoy, and party!" Cheers to a house that looks truly lived in, I say.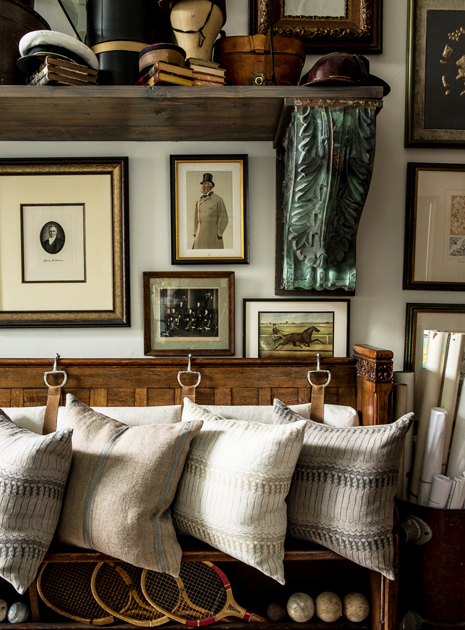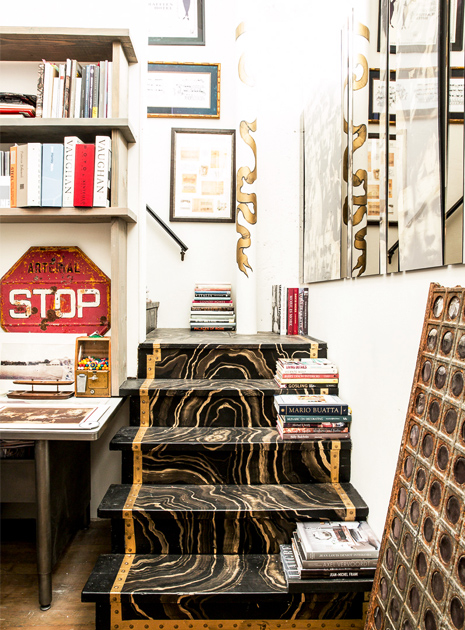 How about in Indonesia? Is there any design trend in particular that piques your interest?
Again, I do not follow trends, I do what feels right for my projects. But, Indonesia is close to my heart since it's my home country. I always have a soft spot for Indonesian beauty that comes through in the cultures, sculptures, art, furniture and nature. I can't help but be influenced by the place I call home, as well as its people who are so warm, hospitable, generous, creative and talented. Consciously or subconsciously, the things I see during my travels back to Indonesia always influence my designs and projects.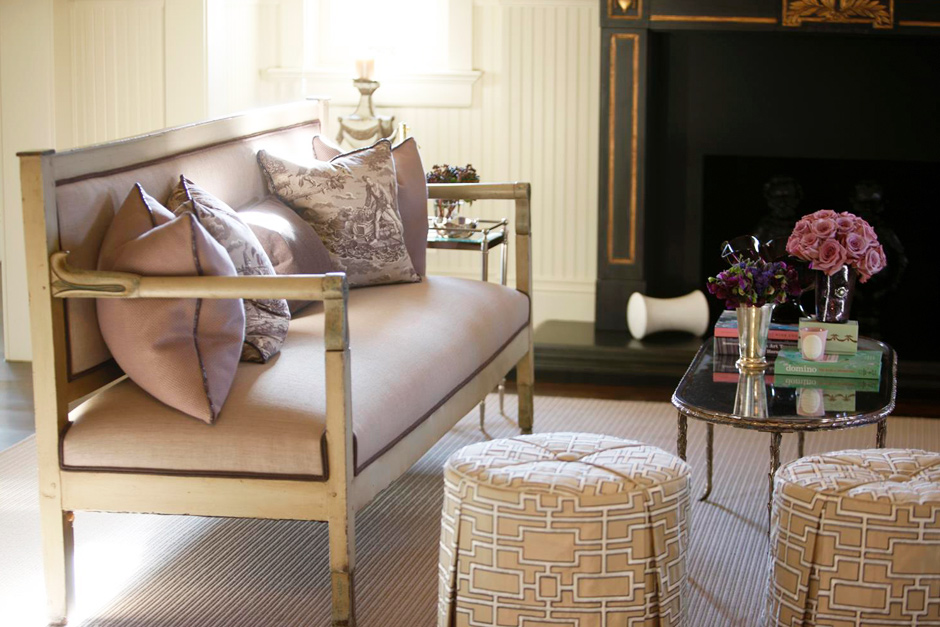 Any future projects you can tell us about?
Yes! The first one that comes to mind is a multiple private villa project in Bedugul, Bali. To have been asked to design a luxury villa complex in Bali by dear friends of mine has been an honor and a dream come true––the fact that I get to go to my favorite island for the project is a bonus! Aside from that, I was recently invited to design a pied-à-terre in Jakarta, while also designing a charming home in the Oakland Hills area in California and working on a few historical mansions in San Francisco.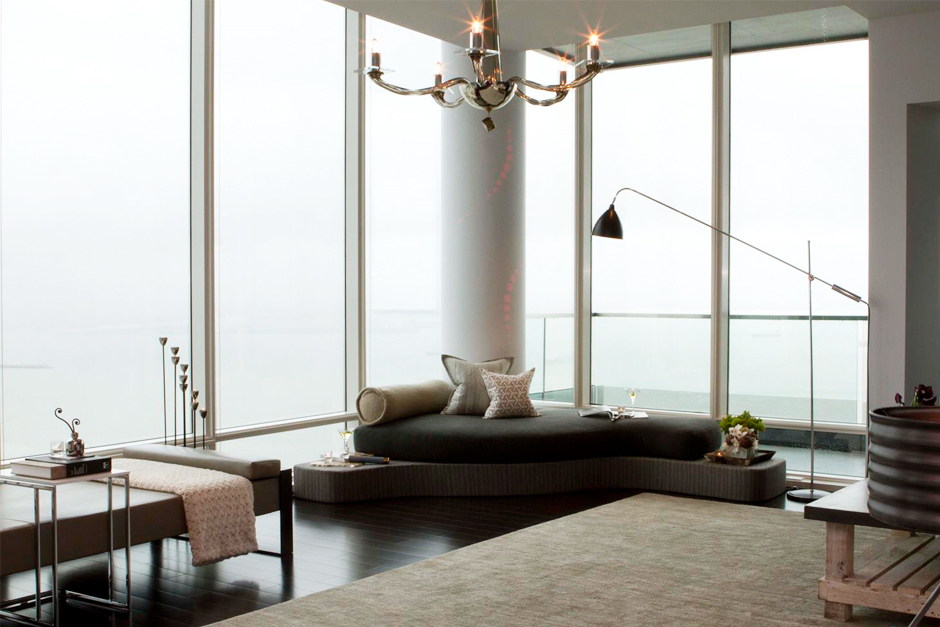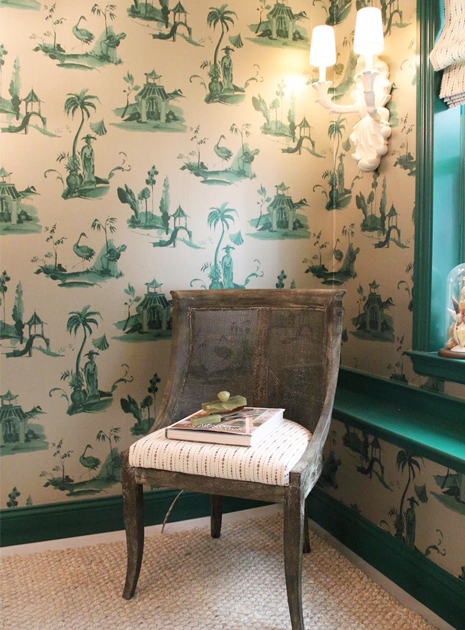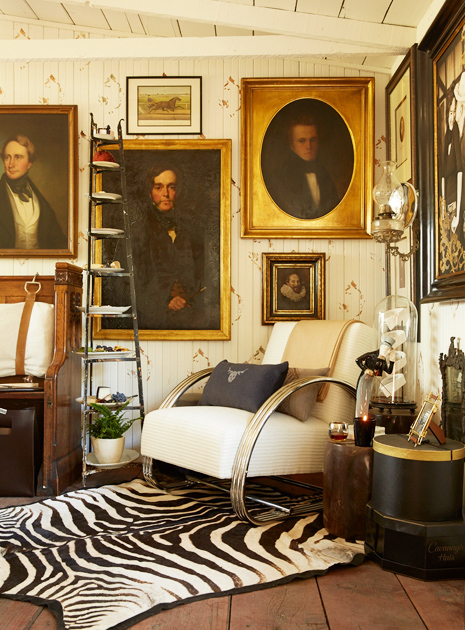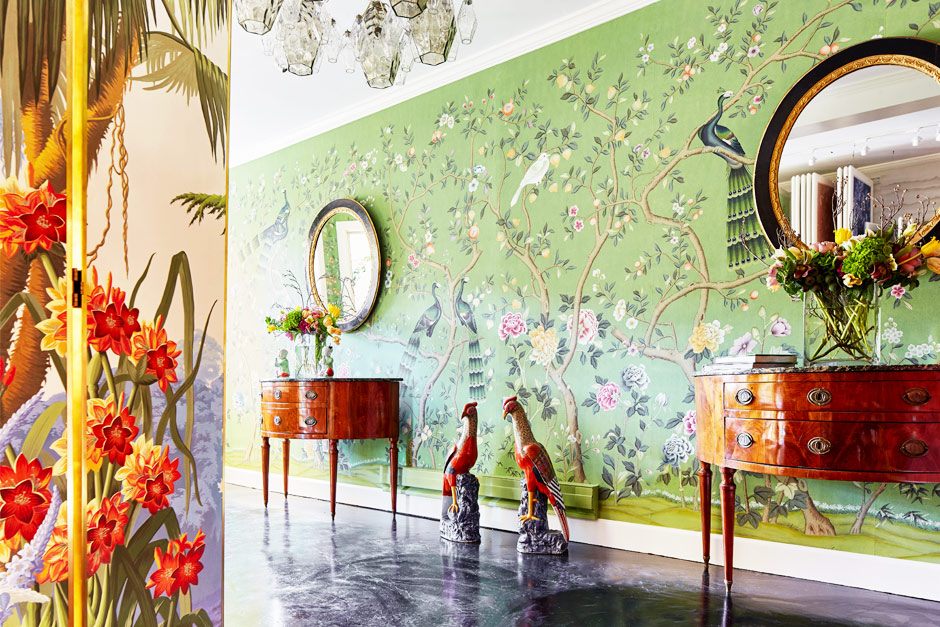 The newest de Gournay showroom in San Francisco, opened in March 2017.