The name of Alexander Lamont has been very familiar to designers or any design enthusiasts who love furniture or interior accessories with a rare and strongly charactered through the details, the history of technique, and the sophisticated hand skill from various cultural background. A British designer who open his workshop in Bangkok and live between the west and east feels so deeply passionate when it comes to discovering a rare material and is always fascinated with traditional technique or hand craft skill that mostly will intrigue him to explore.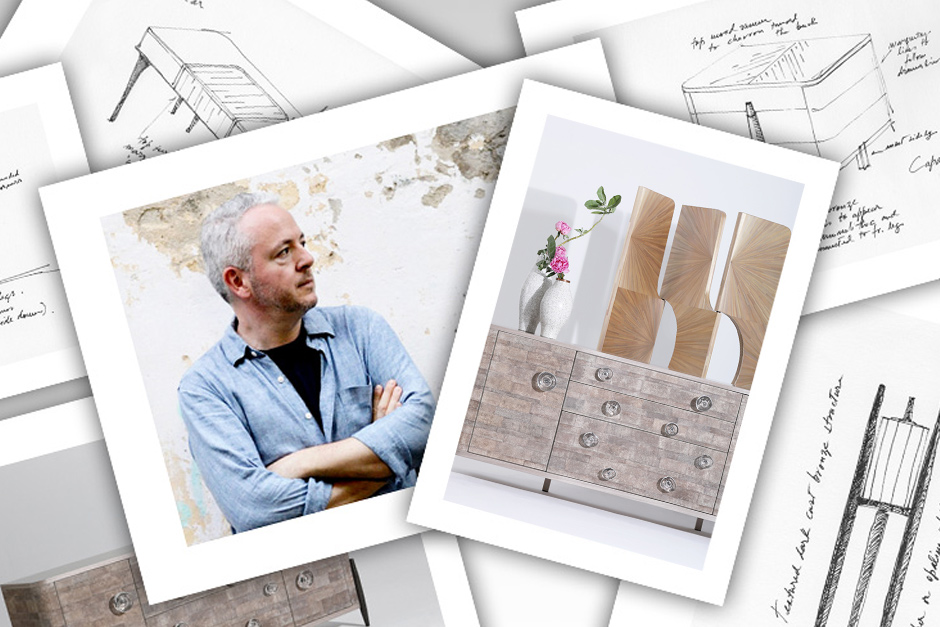 Atlantica Collection 2017
What We Do Not Know about Alexander and his creative minds, here are some answers
6. What's your daily routine like?
Gym. Coffee and toast with marmalade. If it's a normal day – as opposed to sourcing or supplier visits or travel to overseas suppliers etc then I get to the studio by around 10am. Walk through the workshops with the production manager who usually has a number of questions and ideas. Check all development in process with the head of development. Khun Wararut has worked with me for 8 years and handles a huge amount of detailed development work. Lunch in somewhere near the workshop normally is long as I go with someone from work and start talking about an area that needs work and it becomes a meeting. Afternoons I try and design but also often work on a variety of things that are my responsibility as an owner of the business.  I like working after everyone has left so I get home by about 7 pm after a final walk around and chat with anyone doing overtime. Dinner with my family is never missed.
7. What is your personal definition of objects of desire?
It takes something very special to persuade me to buy it these days. I feel I have seen so much as an antique dealer and a designer and the most exciting things are those in the pipeline. Probably the perfection of this idea would be the design and creation of a house. As I think of this question – a nice question – the image of me working on a bathroom which is entirely a mosaic of the tiniest tiles comes to mind. The room itself has this texture of careful methodical work that finishes with a wonderful space to be. I desire that space but more than wash in it I want to make it.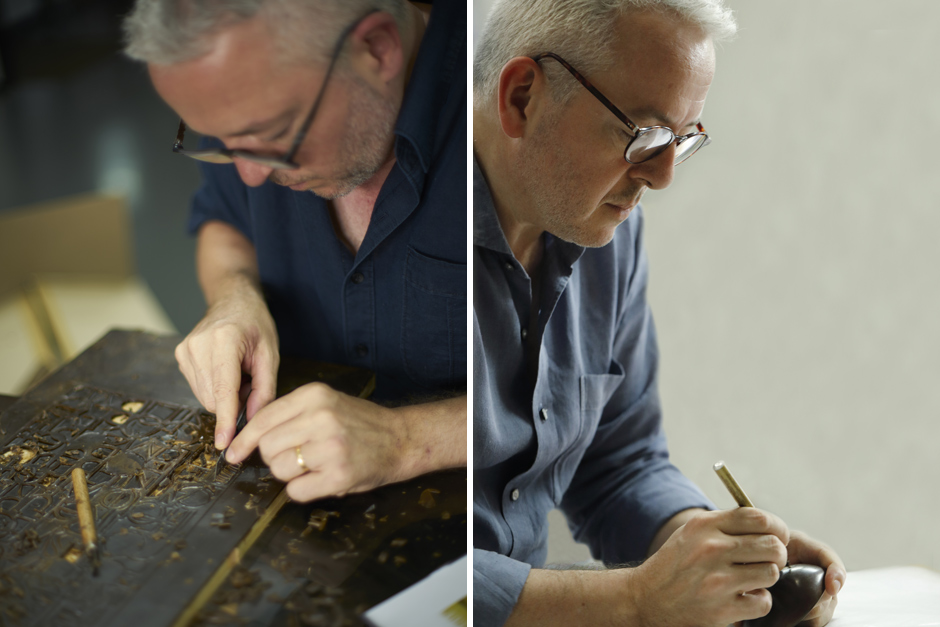 8. Do you collect? What was your recent purchase?
I wish I was a bit more disciplined at collecting but instead I have many different things. I don't think I could get fixated with one area really because I like the strong differences rather than the small differences. Beautiful interiors are made of relationships of different things for me. But collecting is a wonderful pursuit and I love seeing people's collections. If I could collect anything it would probably be Orientalist art. It would go well with my mosaics and the view of the sea outside the window.
9. The latest book that you read…… Your most recent travel destination was
I am reading 3000 Years of Christianity by Diarmaid MacCulloch – answering many of the questions In have had about the actual history of the main religion of the Western world.
Macau for half term with my daughters. I used to live in Hong Kong and loved to visit Macau for the food – nice to see more Portuguese restaurants these days.
10. What does beauty mean to you? Is it essential to your collection?
It is essential. Beauty is something that draws me towards it and that I want to touch. Also layers give a sense of depth and allure that flat surfaces don't have. I see this in the artists I love too – Mark Bradford, Olga de Amaral, R.B. Kitaj.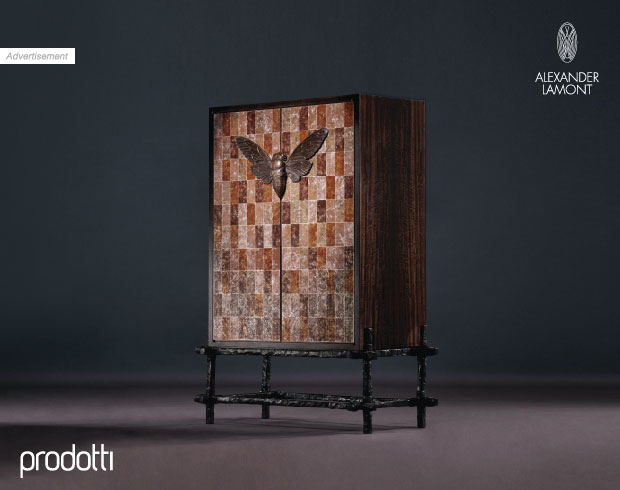 Presented by Prodotti Indonesia
11. Name your 5 most favorite items (objects/lighting/furniture ) from your own brand.
Ripple Bowl : a unique basket covered in 15 layers of black lacquer. Every piece is unique and the form is completely timeless.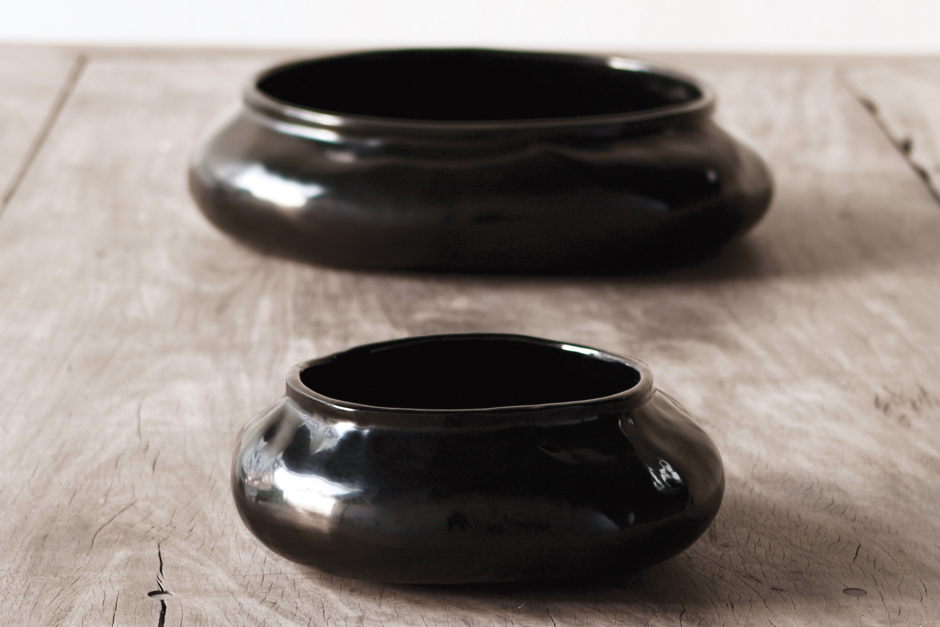 Ripple Bowl
Labellum Sconce : an idea to create a living wall lamp that grew out of the wall.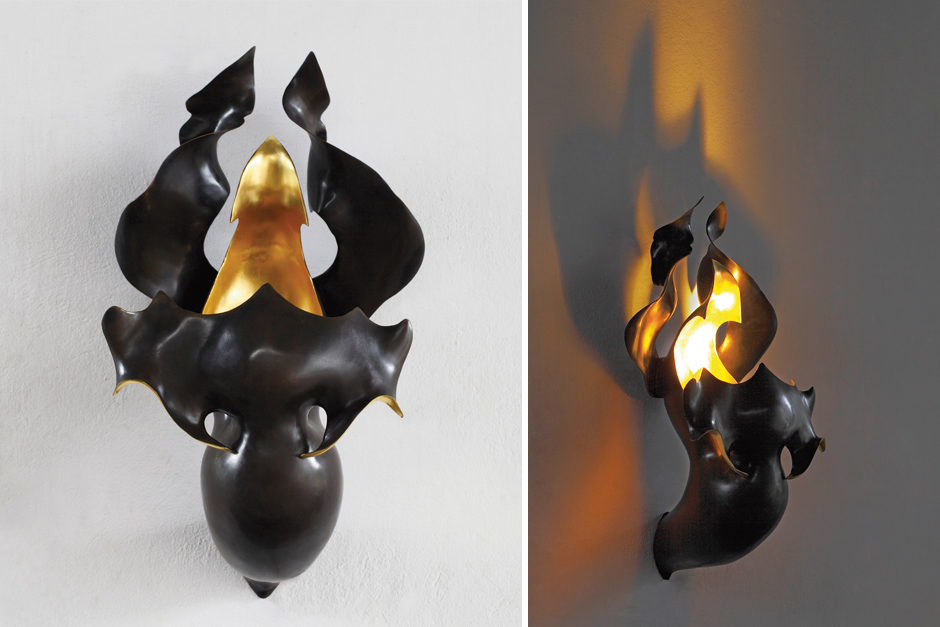 Labellum Sconce
Stem Lamp : simple but effective with a shagreen shade.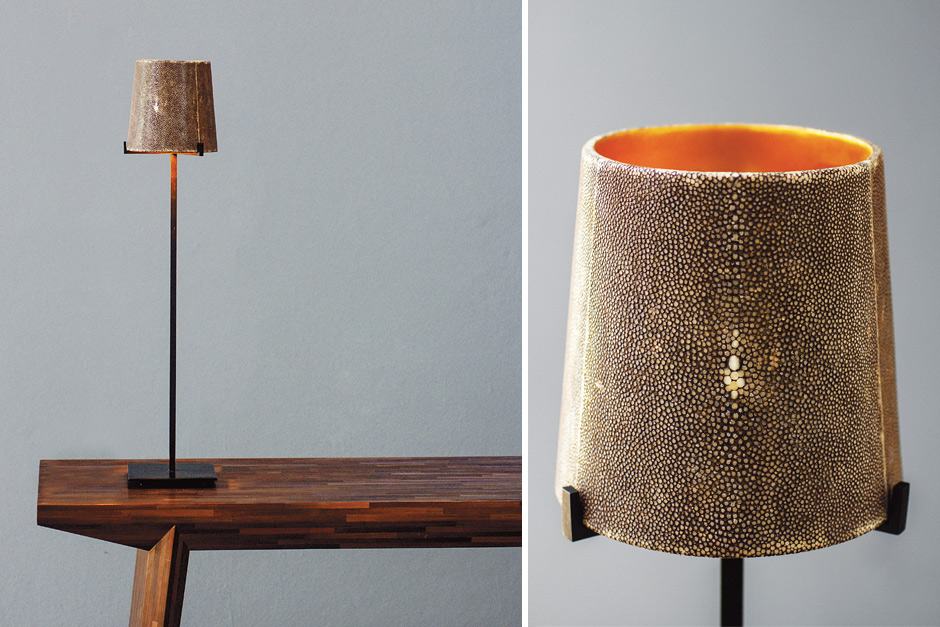 Stem Lamp
Cicada Lamp : Peking glass and bronze. I love living with this lamp.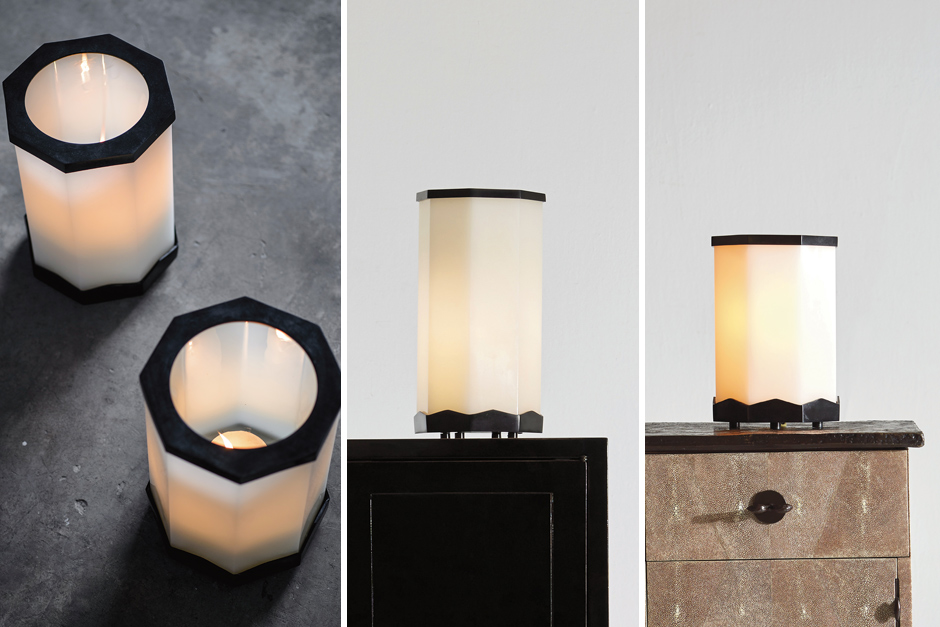 Cicada Lamp
Alexandria Side Table : a successful combination of many elements that has been one of our best-sellers.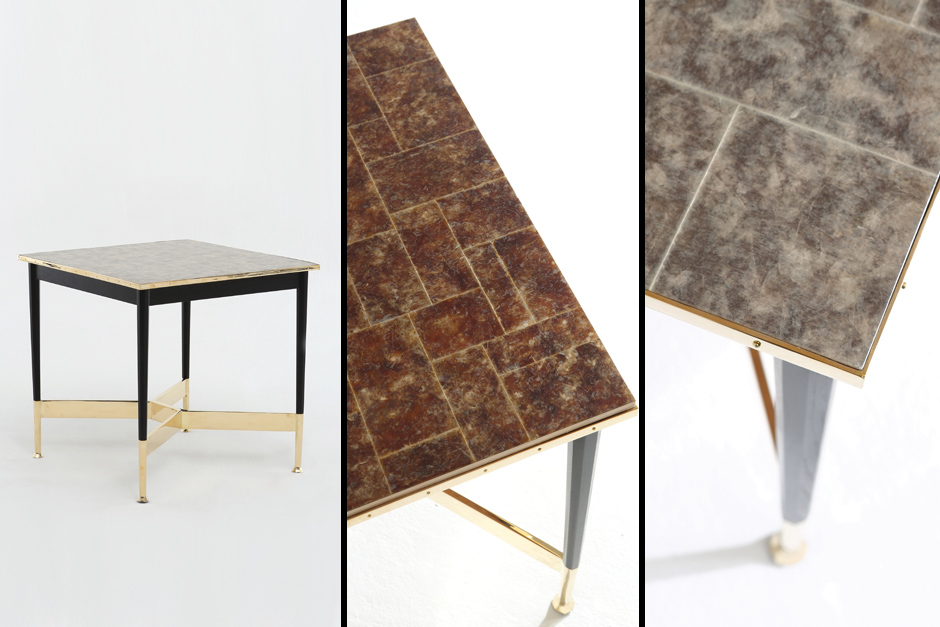 Alexandria Side Table