The name of Alexander Lamont has been very familiar to designers or any design enthusiasts who love furniture or interior accessories with a rare and strongly charactered through the details, the history of technique, and the sophisticated hand skill from various cultural background. A British designer who open his workshop in Bangkok and live between the west and east feels so deeply passionate when it comes to discovering a rare material and is always fascinated with traditional technique or hand craft skill that mostly will intrigue him to explore.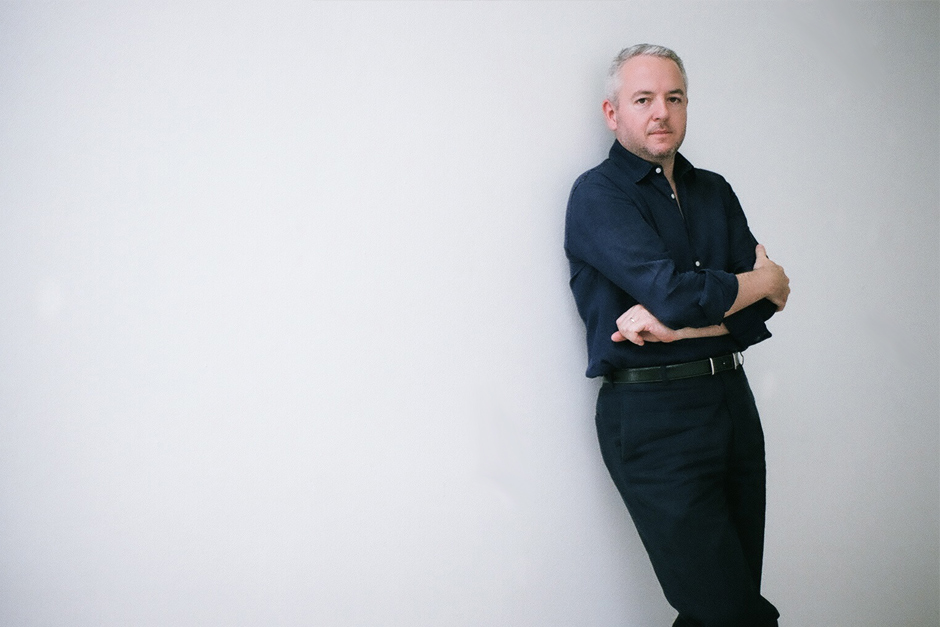 On our previous articles, Sugar and Cream has the pleasure of sharing how wonderful and captivating his furniture and accessories designs are. Last year, Alexander Lamont also wow us with his exploration on marquetry technique using a straw material that is already very rare. He has the gift of creating something special out of not so conventional material such as translucent raw shagreen, slivers of straw marquetry, rich black natural lacquer or hand patinated bronze.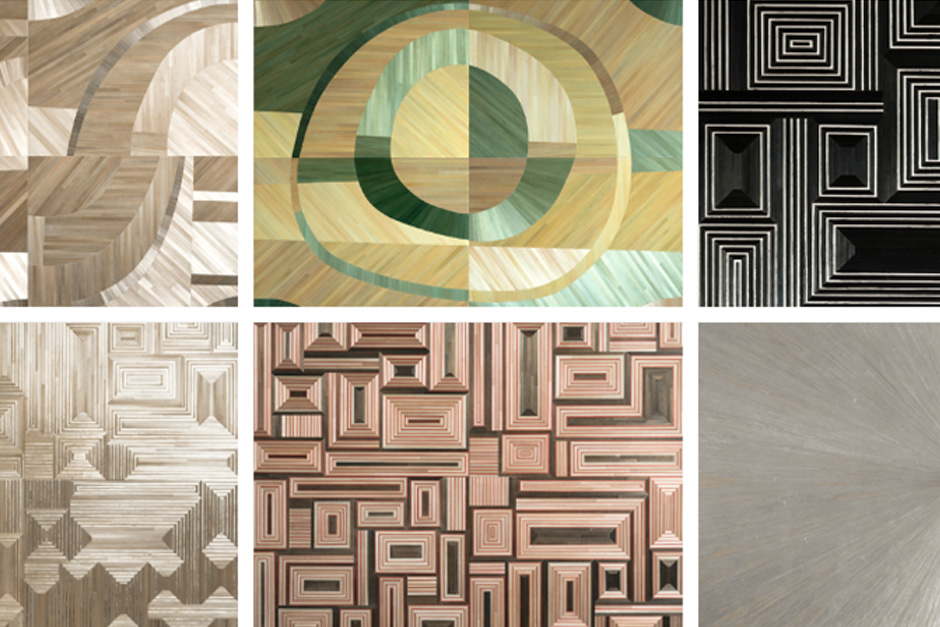 Le Mur Wallpaper Collections
He really keens on pursuing his vision on every design and this makes the story of each product even more valuable with vitality, soul and character. Like how he carves out a rock crystal to gain the shape, look, and function, which deliver an amazing experience to use it. It is a journey of discovery.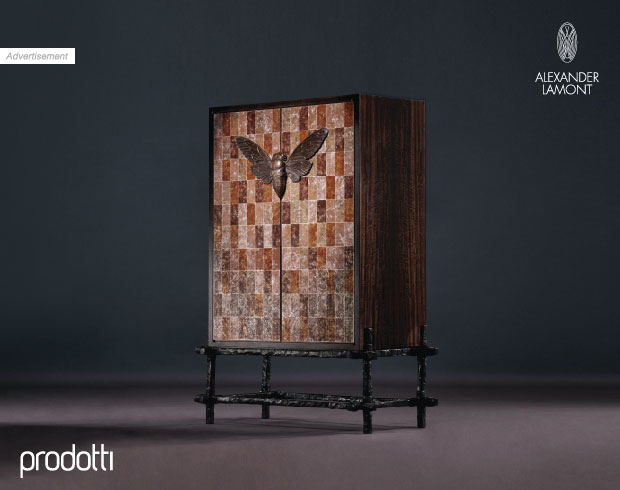 Presented by Prodotti Indonesia
What We Do Not Know about Alexander and his creative minds, here are some answers
1. Creating and nurturing unpredictable magic seem part of your brand with the unconventional beauty for each product. Any big surprise again for 2019?
I do find the creative process magical, but especially when the materials are unusual and the artisan becomes visible in the finished piece because of all the thousands of little choices being made in terms of colour, texture, size etc. I see a three-dimensional artwork in surfaces made by hand.
For 2019 I am working on two collections; wall coverings and a large number of lighting, furniture and accessories. In fact three if I separate the accessories because I think of them in their own category – smaller, lighter all very varied.
One category of the larger pieces are low cabinets where I wanted to use a famous European locking method whereby the key is also the handle. I love this style because the cabinets are freed of the need for handles, but it is complicated to install and took some trials to perfect. The key has a custom cast head so it is a lovely detail. The surfaces of the doors use eggshell for one piece in bands of fading, textured eggshell which is stunning and another uses a new finish of straw that involves burning, rubbing and sanding. This was developed by one of our team who has a fine arts degree and creates some surprising finishes.
In lighting among the 20 or so new items, we will make a table lamp and a floor lamp using mica flakes. This too is a process developed in-house to make the mica stable. Mica is a mineral that has a lovely silvery reflective quality so its special for lighting.
In accessories I want to do more with lacquer. This is the most Asian of materials and yet it seems to be disappearing. Why are there not more atelier starting using lacquer starting in SE Asia? Yes its difficult and slow but it makes the most hauntingly special objects that grow more beautiful and strong over time.
There are over 100 things in development right now. Many more if you look at the variations in colour and texture. I feel that I have never felt so confident before and design and development is a huge and enjoyable part of my life these days.
2. What inspires you in 2019 new collection?
There are hundreds of inspirations that live within new collections. I am very visual and consume so many images. The most interesting are 'found' ideas such as how the light falls on a building or something in the background of a movie. When I am designing then I am very sensitive to things and these ideas seem to appear and present themselves to help make decisions on designs.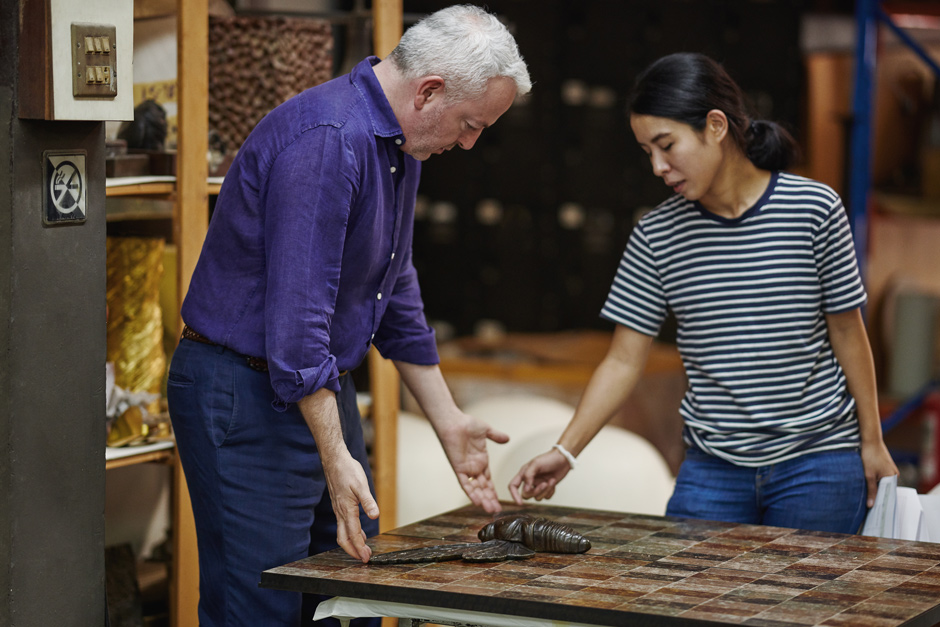 3. Most of your products require uncompromising effort and meticulously long process, do you always believe that time honored traditions (craftsmanship) will be more highly appreciated nowadays?
Sadly, I do not really believe that time honoured traditions are more appreciated. I meet fewer and fewer people who have any interest or clue about how these great historical pieces were made. Even interior designers seem to spend most of their time in front of screens looking for quick solutions to problems.
I do think that if people did give time to touching things, looking at great creations from the past with an eye to the processes used then they would long to live with such pieces; that they would feel an urge to have such pieces in their lives. Our need to dwell and create a nurturing home space must be one of our deep urges, so to find and learn about and bring cherished things into that space should be important.
Brands often invest in marketing that describes things as crafted but there is not much sign of how things were made other than basic materials and industrial processes being used. Most wooden furniture for example was made in a CNC machine and has been covered with a synthetic lacquers that we know will deteriorate in a relatively short time. They are things made fast with already destined for disposal and our choice is narrowed because of the cost of things.
So that describes the wider world of 'product' as I see it.
My love for the work I do and the materials I use is not really in the craft or the materials alone but in the powerful beauty of the meeting of these two. Every piece has a certain character that seems new and alive and exciting in comparison with dull machine made products. It's like comparing an oil painting and a photocopy.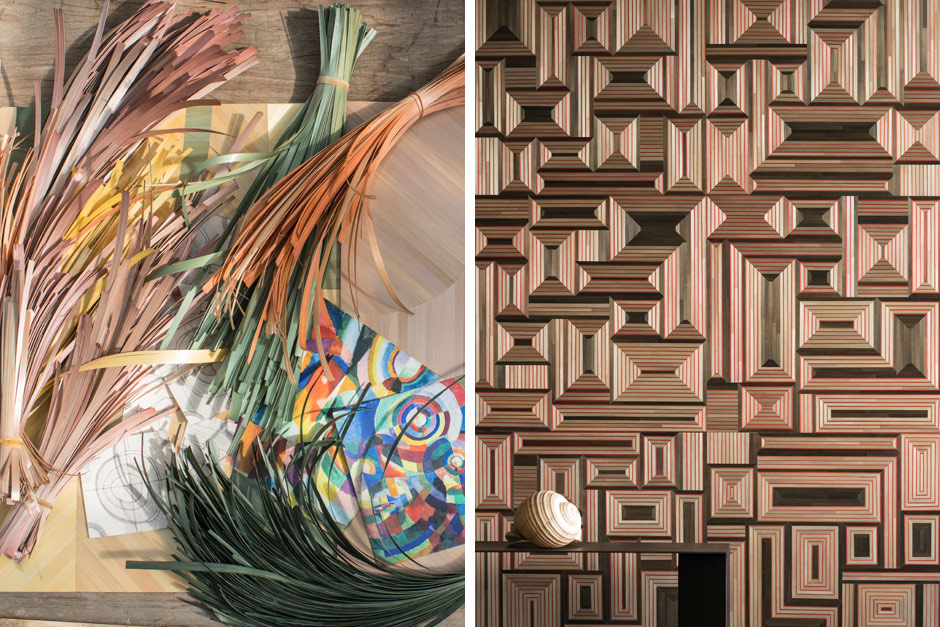 Mercury Gold Straw and Hide & Seek
4. Do your products have something to do with a quality of life?
Yes, lovely well made things infuse a space with their soul and quality. They change as you live with them. Life rushes by and these things stay solid and dependable and comfortable and they grow old with honesty and style. We don't have to collect a single category to be collectors – we are collecting the things that we love. That for some reason caught our eye at that time and in that place and spoke to us. We are reminded is the people we were with and the place again when we see them .
5. What makes something fascinating for you?
Difficult to summarize but 'layers' is the best word to describe it: more going on than a single flat layer of something. Natural materials have layers that relate to the years they have lived and the unique way they have developed. Even every wood veneer is different and far more beautiful than any man-made veneer. With other materials such as straw or lacquer or gesso then layers become more evident and the hand and eye of the maker puts their mark on the piece. When this is done well it is sublime.