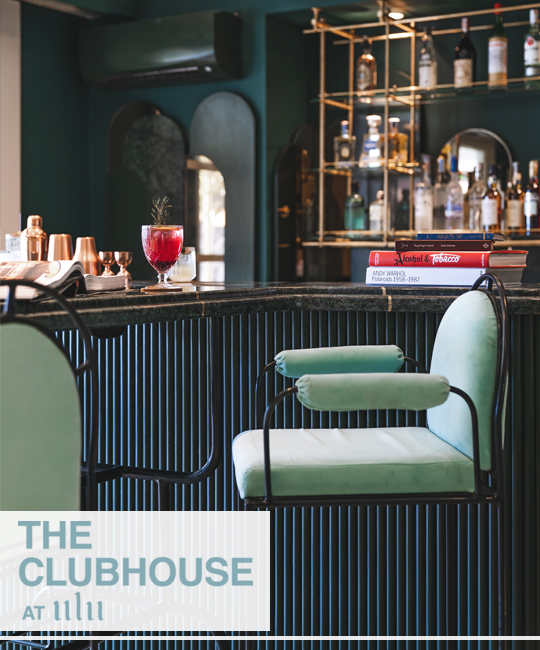 presented by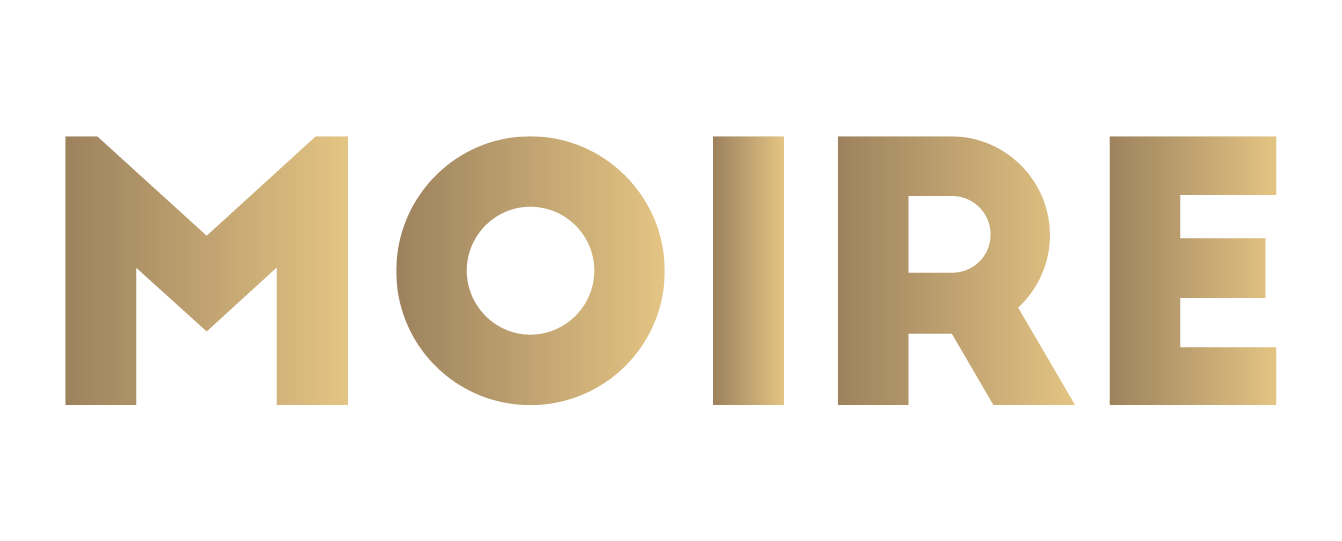 Ulu Cliffhouse Launches The Clubhouse Bar
Published by Sugar & Cream, Thursday 19 December 2019
Text by Farida Esti, Image courtesy of Ulu Cliffhouse
Bringing style and sophistication to the Bali Beach Club Scene
Selalu ada hal baru yang membuat kita lagi dan lagi kembali ke pulau Bali. Seperti pada akhir tahun 2019 ini, Anda bisa melewatkan malam tahun baru di  The Clubhouse Bar di Ulu Cliffhouse yang merupakan sebuah bar baru untuk menikmati senja Pulau Dewata ditemani segelas cocktail. Berdiri di atas Tebing Uluwatu, The Clubhouse Bar dibuka setiap hari saat matahari mulai terbenam, yakni pukul 5 sore. Letaknya yang eksklusif dan desain interior bergaya mid-century membuat bar ini sangat cocok bagi para sundowner untuk menikmati petang bersama keluarga, teman, ataupun pasangan.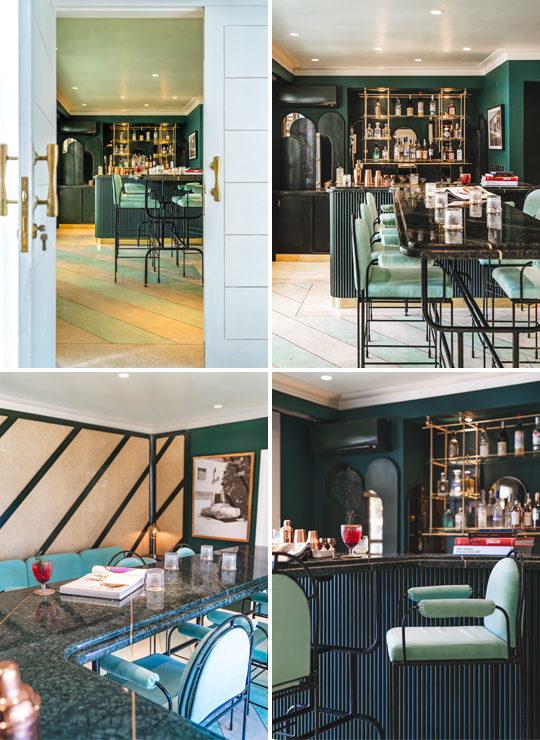 "Berkumpul bersama kerabat di ruangan yang indah, ditemani kuliner dan minuman kelas dunia, acara musik dan DJ terkenal menjadi pilihan yang tepat untuk ke The Clubhouse Bar. Ketika semua bergabung menjadi satu, akan membuat Anda tidak bisa melupakan momen ini," kata Daniel Weinberg, General Manager, saat ditanya apa yang menjadi keunikan The Clubhouse Bar.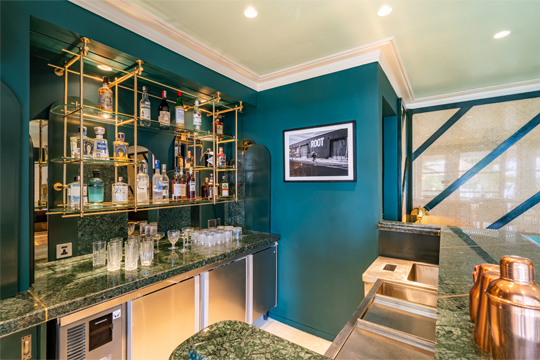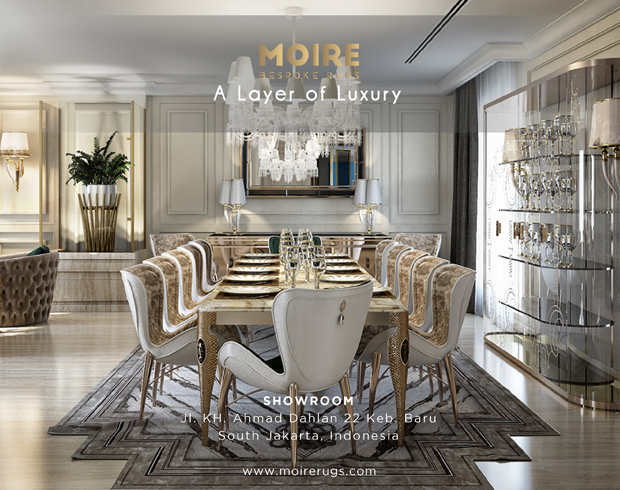 Presented by MOIRE Rugs
Beragam menu kreatif dan brilian dibuat oleh bartender kelas dunia, Thomas Girard dari Operation Dagger Singapura (ranking 30 di World's 50 Best Bars). Secara konsep, The Clubhouse Bar adalah extension dari The Clubhouse di Ulu. Bar ini memiliki desain elegan tapi juga tidak terlalu formal jika dilihat dari karya seni, warna, serta furnitur. Secara keseluruhan nuansa romantis terlihat dari warna dan tekstur bar, seperti dinding alpine green, lantai terrazzo, rotan, jati, besi, kaca, dan marmer semua menjadi kesatuan dalam tone yang sama.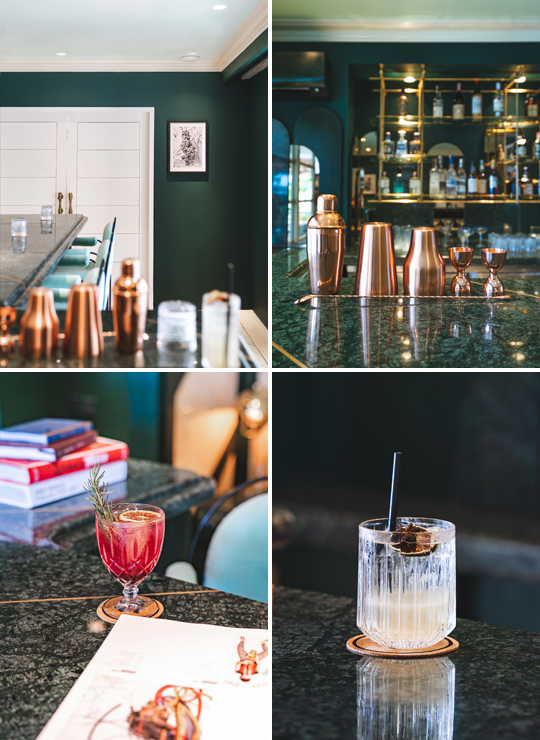 Di bagian dalam bar terdapat delapan tempat duduk, menciptakan suasana eksklusif bagi para tamu untuk dapat melihat mixologist 'work their magic'. Di belakangnya, dinding dihiasi rak berbahan kuningan yang memamerkan variasi minuman import terpilih. Para tamu juga dapat menikmati minuman al fresco di teras luar. Lampu pohon palem yang elegan berlapis kuningan berdampingan dengan motif Kera Ode khas Uluwatu pada kursi berwarna pastel, menjadi ilustrasi yang tepat menggambarkan keindahan alam dari Pulau Bali.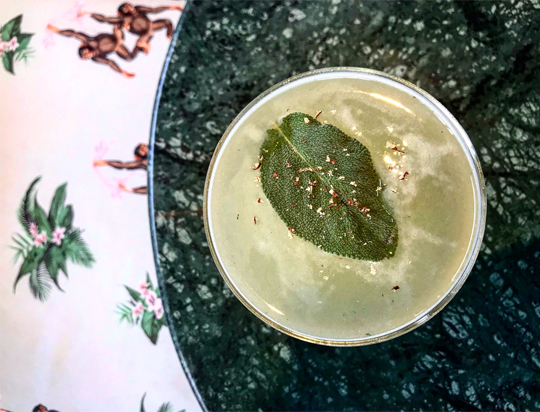 The Clubhouse Bar didesain oleh M. Group, desainer pengembang bisnis perhotelan ternama yang juga mendesain grup Ulu Cliffhouse di Bali, The Clubhouse di Ulu, Mandala Places, Berawa 9, serta Oxwell & Co danOperation Dagger di Singapura. Dengan pengalaman lebih dari 10 tahun di Asia, visi M. Group adalah mengembangkan potensi yang luar biasa dalam bidang perhotelan dan lifestyle.