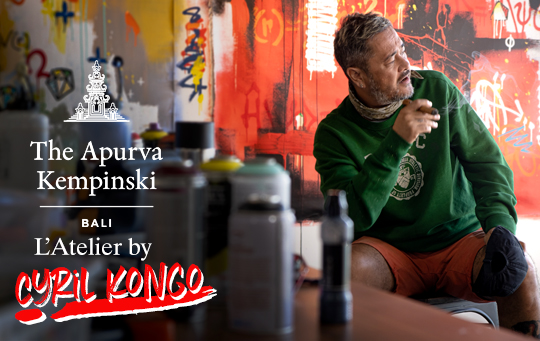 presented by

The Apurva Kempinski Bali – L'Atelier by Cyril Kongo
Published by Sugar & Cream, Friday 18 June 2021
Text by Auliya Putri, Images Courtesy of The Apurva Kempinski Bali
Unity in Diversity
Sebagai bentuk dalam merayakan keberagaman, The Apurva Kempinski Bali menggandeng seniman ternama internasional, Cyril Kongo. Kolaborasi ini menghasilkan sebuah karya besar pada ruang seluas 144 meter persegi di dalam resor. Dimana sang seniman terinspirasi oleh kesatuan dan keberagaman yang telah hadir harmonis dalam resor megah ini. Sebuah panggung untuk membawa kreativitasnya dan effortless savoir-faire ke Indonesia.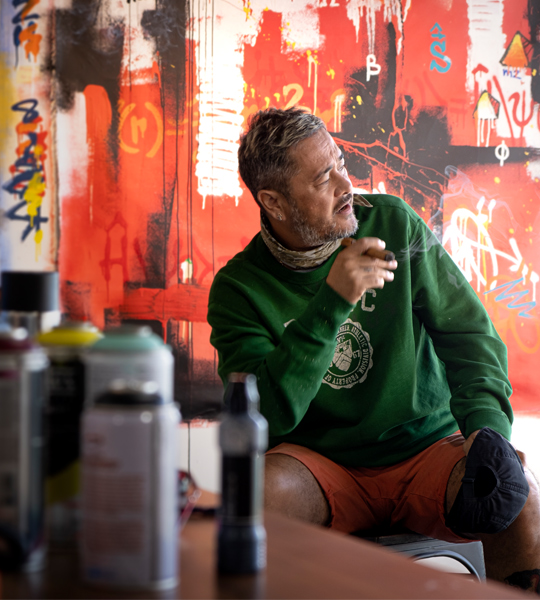 Cyril Kongo
"Saya merasa bersyukur memiliki kesempatan untuk berbagi visi kontemporer dan savoir-faire saya dengan Indonesia. Semangat saya adalah untuk menjembatani antara alam semesta: antara pengetahuan dan budaya Indonesia dengan pengetahuan dan latar belakang multikultural saya. Bagi saya, semua yang ada di The Apurva Kempinski Bali adalah otentik, simbol persatuan dalam keragaman, yang menggambarkan nilai-nilai saya. Merupakan suatu kehormatan untuk menjadi bagian dari perjalanan ini dan menciptakan cerita baru." – Cyril Kongo.

Presented by Interni Cipta Selaras
Resor yang dinobatkan sebagai 2020 Global Overall Hotel of the Year oleh World Luxury Hotel Awards ini, memang memiliki visi untuk menonjolkan pilar keberagaman dan kreativitas seni. Memberikan napas baru bagi resor yang memang sudah diselimuti oleh beragam kebudayaan, warisan, dan filosofi Indonesia. Kolaborasi ini pun sebagai semangat baru dalam merayakan keberagamaan dunia.