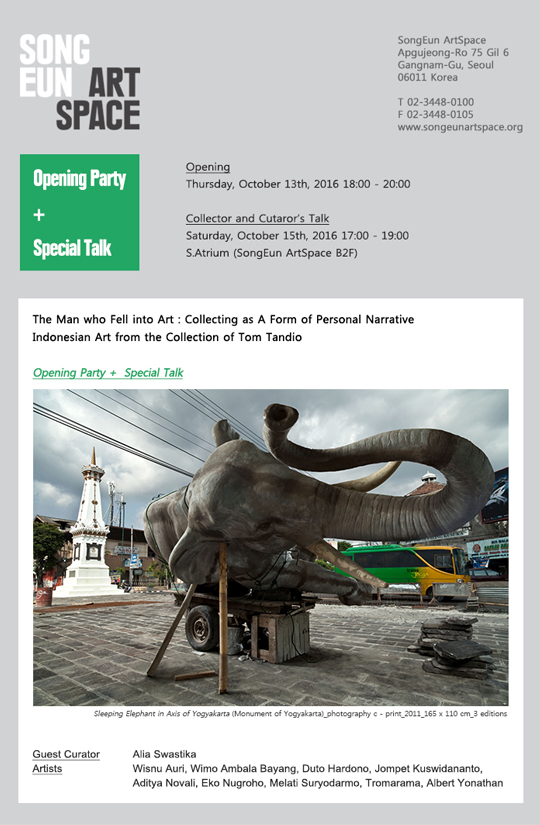 Song Eun Foundation – Tom Tandio
Published by Sugar & Cream, Tuesday 06 September 2016
The Collection of Tom Tandio
Kabar gembira bagi perkembangan seni rupa Indonesia. Salah pengamat seni kontemporer Indonesia dan sekaligus kolektor diundang oleh Song Eun Foundation di Seoul, Korea untuk memamerkan sejumlah koleksi seninya. Pembukaan pameran akan berlangsung pada tanggal 13 Oktober dan dilanjutkan dengan diskusi pada tanggal 15 Oktober. Acara ini bersamaan dengan pekan seni Korean International Art Fair di Seoul dan juga ajang Gwangju Bienalle.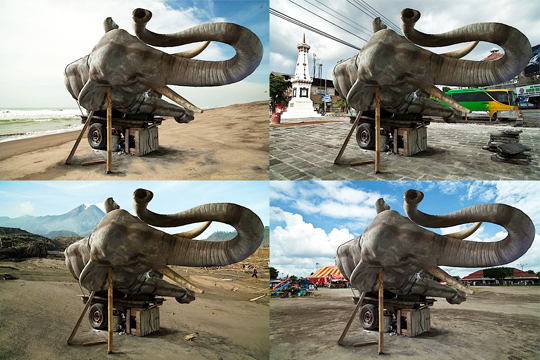 Wimo Ambala Bayang – Sleeping Elephant in the Axis of Yogyakarta,
C-print on aluminum (4 pieces), 2011.
Song Eun Foundation adalah sebuah organisasi nir laba yang dikenal aktif mendukung bakat-bakat baru dari seniman kontemporer Korea dari tahun 2001. Selain itu, organisasi tersebut juga baru saja mengadakan pameran bersama karya kelompok Mes56 dari Yogyakarta. Sebelumnya terdapat sejumlah seniman besar seperti Christine Ay Tjoe (Solo Exhibition in 2015), Leoandro Erlich (Solo Exhibition in 2012), Tom Wesselmann (Solo Exhibition in 2010), dan The Chapman Brothers (Solo Exhibition in 2013).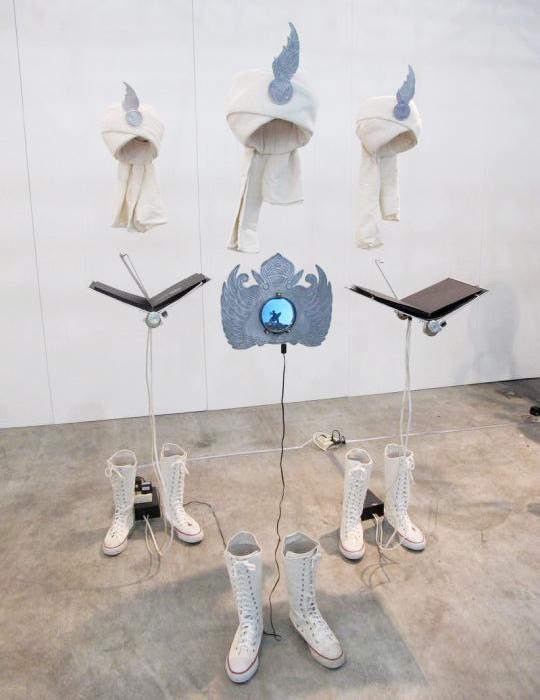 Jompet Kuswidananto – The Third Realm(Venice Series), Installation, 2011.
Dalam pameran tersebut, Tom Tandio akan menampilkan karya seniman Wimo Ambala Bayang, Wisnu Auri, Duto Hardono, Jompet Kuswidananto, Aditya Novali, Eko Nugroho, Melati Suryodarmo, Tromarama dan Albert Yonathan. Pameran karya-karya Indonesia ini dikuratori oleh kurator tamu Indonesia yaitu Alia Swastika.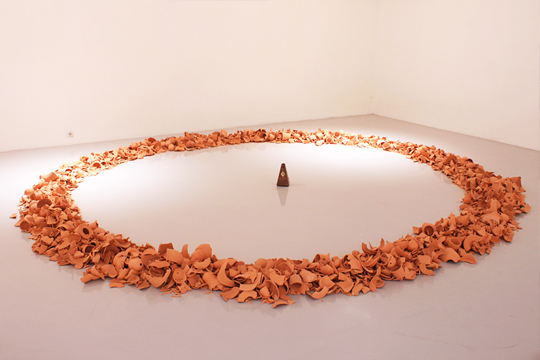 Albert Yonathan Setiawan – COSMIC LABYRINTH: THE BELLS, installation, 2012.
Bagi pencinta seni Indonesia, nama Tom Tandio sudah tidak asing lagi. Sosok pencinta dan pengamat seni serta juga dikenal sebagai kolektor muda dan pendiri dari www. indoartnow.com, sangat aktif dalam berbagai kegiatan seni. Terakhir ini dia diangkat sebagai ketua Board of Young Collector di pameran perdana ArtStage Jakarta bulan Agustus 2016 lalu di Jakarta. Tom Tandio mencurahkan perhatian seninya khusus pada perkembangan seni kontemporer Indonesia. Begitu juga dengan koleksi pribadinya yang sebagian di alokasikan di kota Yogyakarta. Koleksi tersebut pernah diperlihatkan saat berlangsungnya ArtJog beberapa tahun lalu. (JW)
Simak juga interview Tom Tandio dengan Lorenzo Rudolf disini.