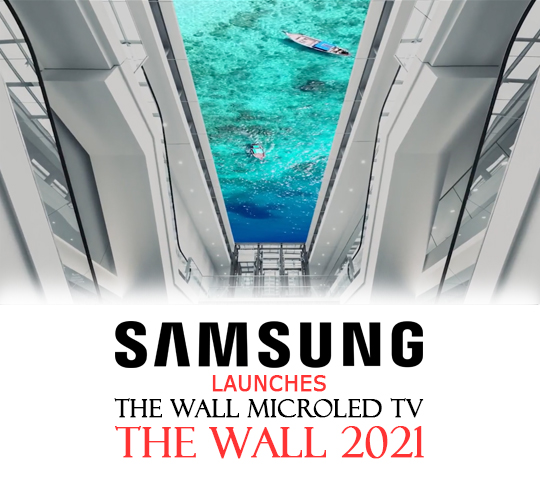 presented by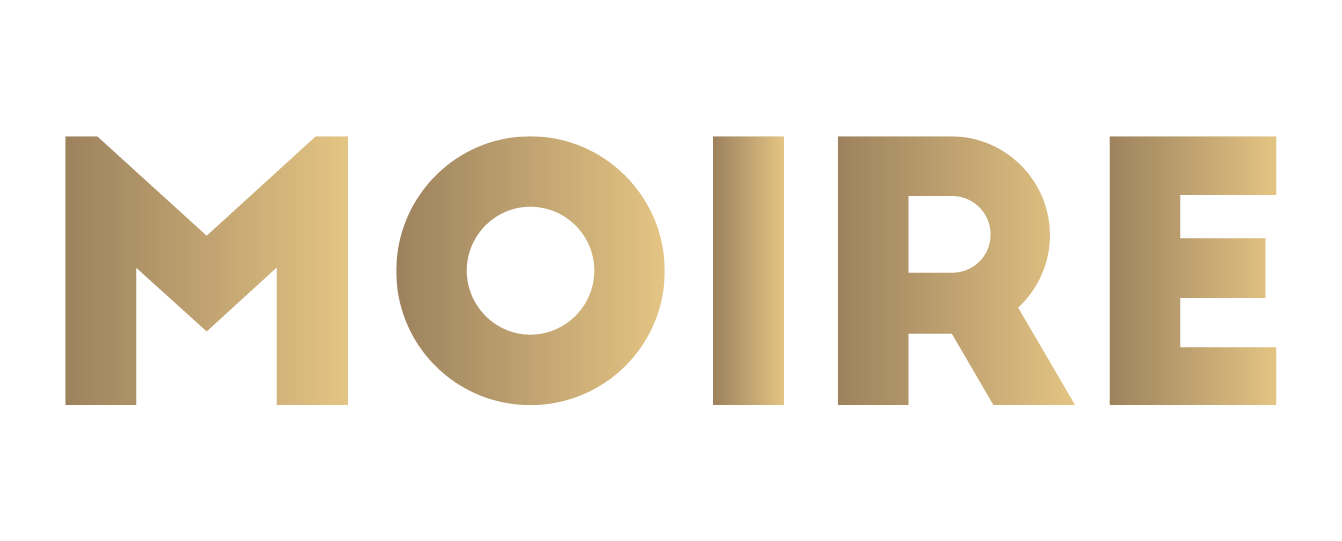 SAMSUNG LAUNCHES THE WALL MICROLED TV : THE WALL 2021
Published by Sugar & Cream, Monday 26 July 2021
Text by S&C, images courtesy of Samsung Electronics Co., Ltd.
Wireless Docking Connections And Endless Design With MicroLED Modular Panels
Samsung resmi meluncurkan TV microLED terbaru yaitu The Wall 2021. Tidak hanya lebih tipis dan fleksible tetapi juga mampu menampilkan warna yang lebih akurat. Selain itu, The Wall didukung dengan kecepatan refresh 120Hz untuk penanganan gerakan yang lebih halus dan warna yang lebih akurat.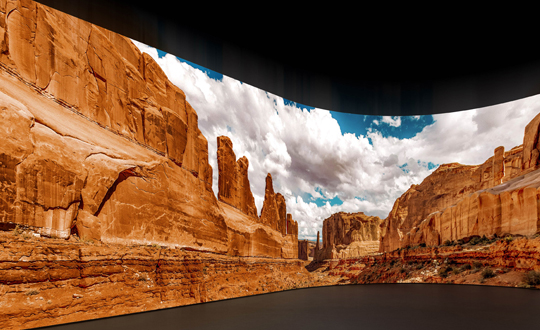 Simak video 'An Unrivaled Experience' by Samsung :
Kelebihan The Wall TV 2021 lainnya adalah menggunakan panel microLED modular yang fleksible sehingga sangat adaptif dan dapat digunakan dalam berbagai bentuk; cekung, cembung, dilangit-langit, miring, tipe-L hingga di gantung.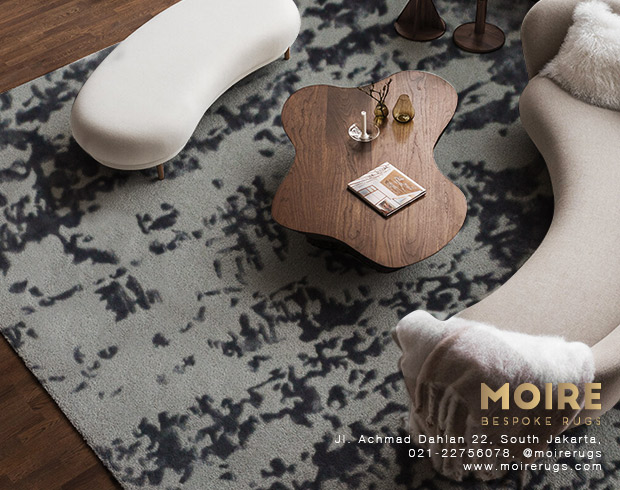 Presented by MOIRE Rugs
"Samsung berdedikasi untuk menciptakan layar paling inovatif bagi mereka yang berada di garis terdepan dalam pembuatan video dan pengalaman merek," kata Hyesung Ha, Senior Vice President of Visual Display Business, Samsung Electronics. "The Wall 2021 merupakan layar kami yang paling imersif dan versatile saat ini, memberikan kontrol penuh kepada berbagai bisnis untuk menciptakan dunia impian mereka."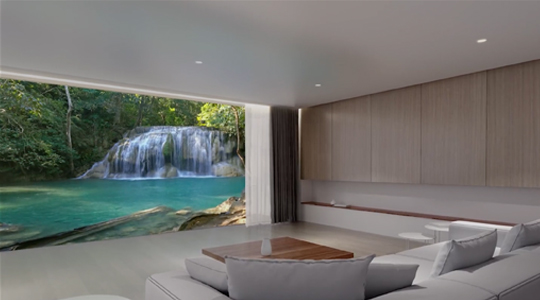 The Wall 2021 menawarkan sebuah layar kolosal dengan ukuran hingga 1000 inci, menciptakan tidak hanya kanvas ekspansif (resolusi 8K) untuk conten namun juga pengalamam imersif visual tanpa batas. Didukung dengan sistim koneksi cerdas yaitu docking nirkable sehingga merancang bentuk layar menjadi sangat mudah dan tanpa batas.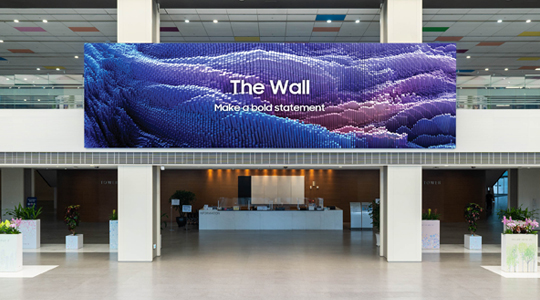 Salah satu keistimewan lainnya adalah The Wall TV 2021 dilengkapi dengan mikro AI (artificial intelligence) lebih sempurna dari versi sebelumnya. Berfungsi untuk mengoptimalkan setiap frame video agar tampilan konten lebih sempurna. AI juga berfungsi menghilangkan noise dalam video.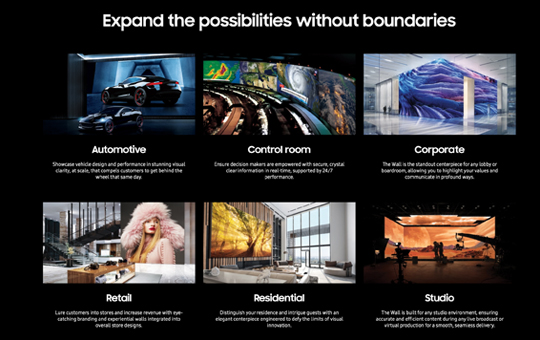 Samsung dengan The Wall TV 2021 medefinisikan ulang teknologi layar dengan fleksibilitas tanpa batas, pengalaman imersif, penampilan video konten lebih sempurna bagi dunia bisnis dan hiburan.
Samsung The Wall 2021 tersedia di pasar tertentu di seluruh dunia. Untuk informasi lebih lanjut, silakan kunjungi: https://displaysolutions.samsung.com/the-wall.