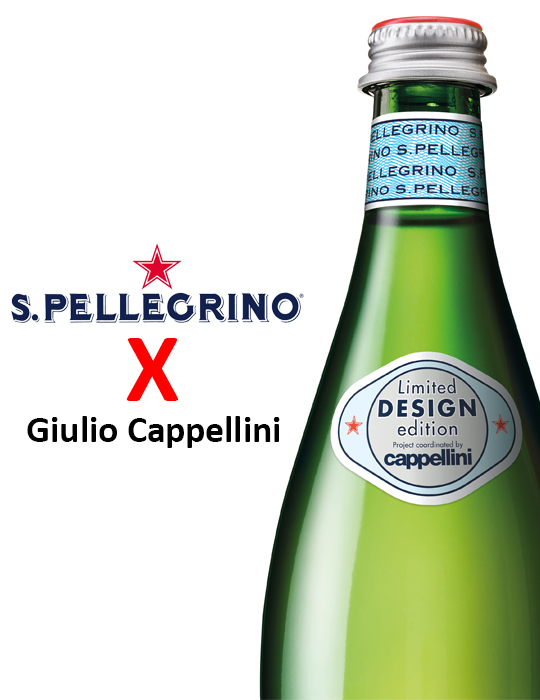 S. Pellegrino X Giulio Cappellini – Special Edition Design
Published by Sugar & Cream, Monday 12 March 2018
Text by Auliya Putri, Images Courtesy of Cappellini
Embrace The World Through Visual Design
Menjadi yang terdepan dalam perihal sparkling water, S.Pellegrino, selalu menyajikan yang lebih untuk para penggemarnya. Dengan berkolaborasi bersama perancang ternama dunia sebut saja Bvlgari, Pavarotti, Vogue Italia dan Missoni, label ini mendedikasikan serangkaian botol beredisi khusus atas kreativitas dan gaya khas Italia.
Tahun 2018 adalah giliran label internasional Cappellini yang dipercaya. Kolaborasi ini pun merupakan pertama kalinya S.Pellegrino menyentuh citranya melalui bahasa visual kontemporer. Dikoordinasikan oleh arsitek terkemuka Guilio Cappelini, Ia secara pribadi memilih tiga desainer dari tiga benua berbeda untuk bersama-sama menceritakan visi label ikonik tersebut ke dalam interpretasi visual masing-masing.
"To champion brilliant designers in celebrating our water and bringing unique pieces of design to the best restaurants, enhancing fine dining moments all over the world"
Ilenia Ruggeri, S.Pellegrino International Marketing Director.
Penasaran dengan rancangannya? Jangan khawatir. Karena botol edisi spesial ini akan dipamerkan dalam pagelaran desain internasional Milan Design Week 2018. Berdampingan dengan tiga instalasi lain yang ditampilkan pada Superdesign Show yang berlangsung di Superstudio Più di bulan April nanti.