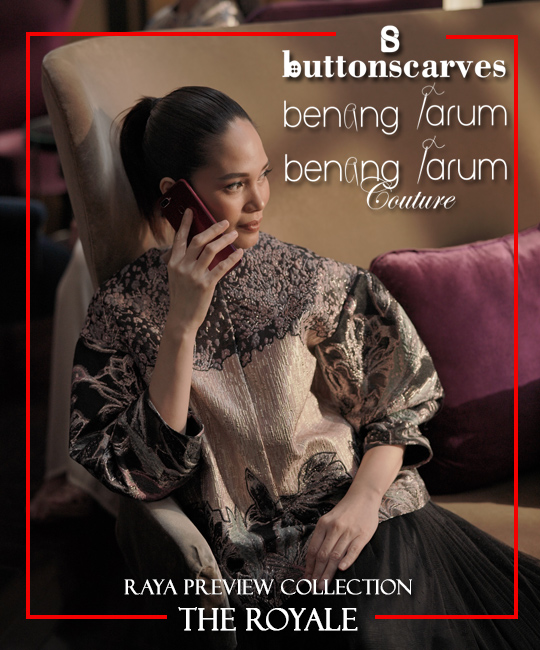 presented by

Raya Preview Collection: The Royale by Buttonscarves, Benang Jarum, and Benang Jarum Couture
Published by Sugar & Cream, Friday 07 May 2021
Text by Dira Rohmatun, images courtesy of Buttonscarves, Benang Jarum, dan Benang Jarum Couture
The Elegant Simple Look
Ada yang istimewa dari dari Buttonscarves, Benang Jarum, dan Benang Jarum Couture dalam menyambut kehangatan Bulan Suci Ramadhan dan kemeriahan Hari Raya Idul Fitri kali ini. Grup jenama mode ini mempersembahkan acara Raya Preview Collection: The Royale, yang memperkenalkan koleksi spesial dengan tajuk The Royale. Di mana kata 'Royale' berasal dari bahasa Prancis yang melambangkan kemewahan, kemegahan, dan kemeriahan. Salah satu makna yang menggambarkan Hari Raya Idul Fitri bagi banyak orang yang ingin merayakan kemenangannya setelah menjalani satu bulan penuh berpuasa. Rangkaian koleksi edisi Raya ini siap memberikan tampilan yang elegan dalam menyambut hari kemenangan umat muslim.
Keelokan koleksi The Royale dari Buttonscarves, Benang Jarum, dan Benang Jarum Couture dapat Anda lihat dalam sebuah video yang apik. Tidak hanya berupa Raya Preview Collection: The Royale, video ini akan memiliki jalan cerita yang mengundang penonton untuk masuk ke dalamnya sambil menikmati sendiri keindahan dari koleksi Raya Buttonscarves, Benang Jarum, dan Benang Jarum Couture.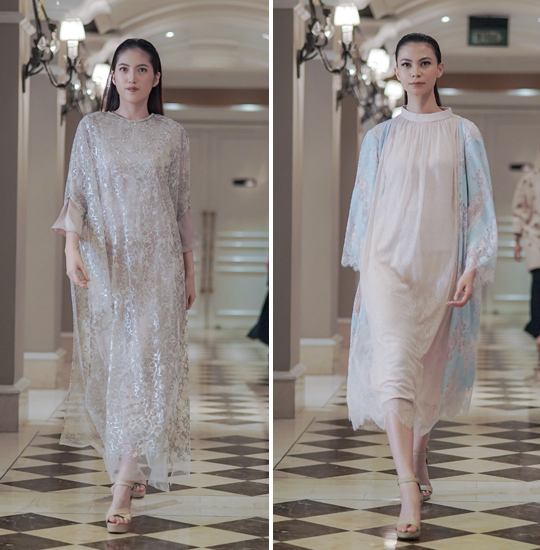 Dalam koleksi terbarunya, Benang Jarum meluncurkan 12 koleksi baru dalam tone putih, krem, dan hitam. Sementara itu Benang Jarum Couture akan meluncurkan lebih dari 20 koleksi pakaian untuk merayakan Idul Fitiri. Tak ketinggalan berbagai scarf cantik hadir dari Buttonscarves dalam 10 pilihan warna, yaitu yellow, brown, grey, blue jean, mustard, khaki, navy, white, papaya, dan maroon.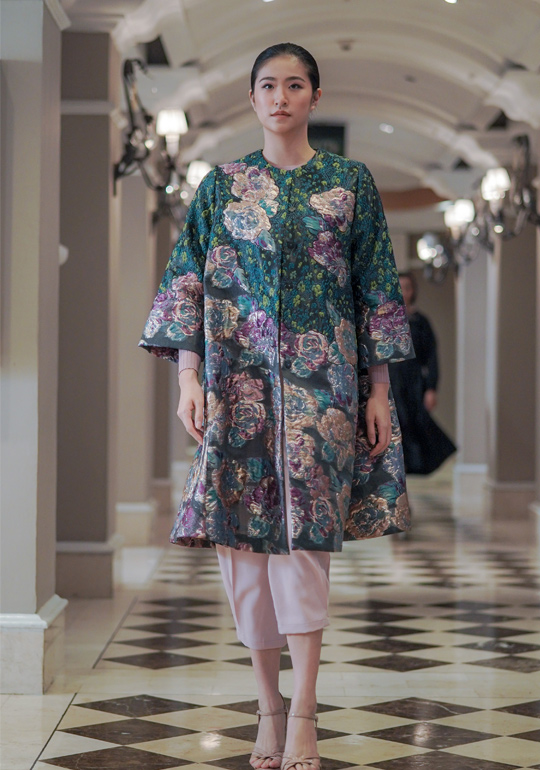 Presented by Interni Cipta Selaras
Untuk koleksi Raya kali ini, Benang Jarum tidak mengeluarkan koleksi printed untuk memanjakan pemakainya, melainkan menyajikan elegant cutting dan pemakaian bahan premium lace yang kemewahannya terasa di setiap jahitan. Sedangkan, untuk look yang lebih extravagant lagi ditampilkan oleh Benang Jarum Couture yang memiliki craftmanship lebih tinggi dan bahan lebih premium. Tentunya terdapat perbedaan harga yang disesuaikan dengan keistimewaan desain dan bahan. Jika Benang Jarum dapat dibeli dalam kisaran harga 1 sampai 2 juta rupiah, Benang Jarum Couture menawarkan kemewahan dengan harga yang dimulai dari Rp2.500.000,-.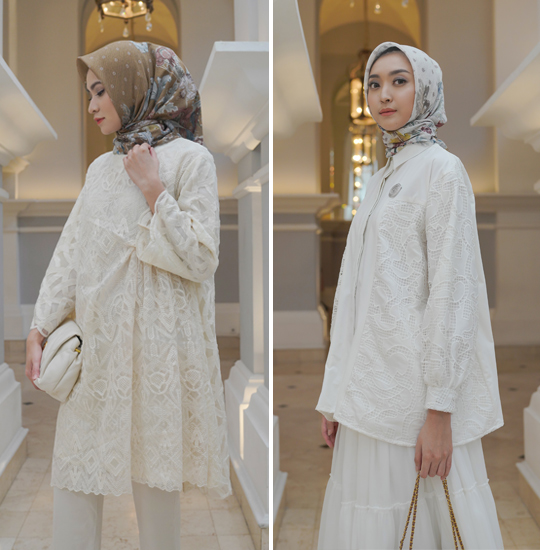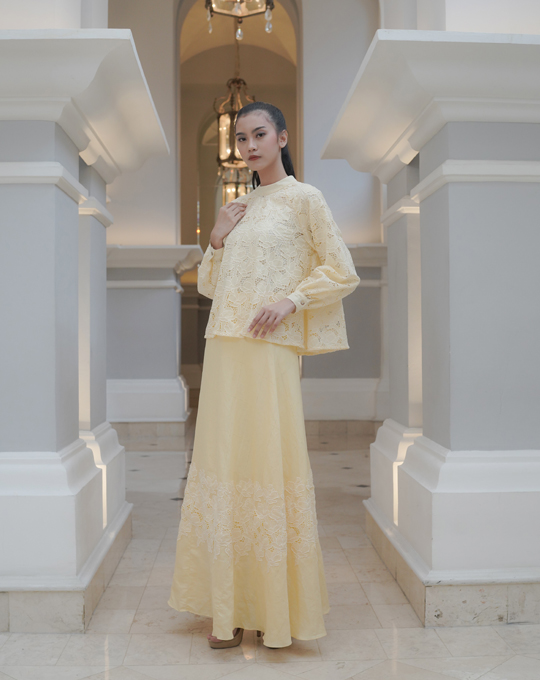 Koleksi Raya dari Benang Jarum akan tersedia di online dan offline store, sementara itu koleksi Benang Jarum Couture bisa didapat di offline store di Pondok Indah Mall (PIM) 2 lantai 2.