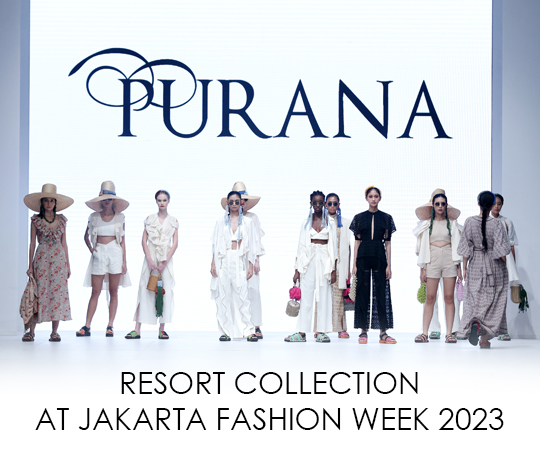 presented by

PURANA PRESENTS RESORT COLLECTION AT JAKARTA FASHION WEEK 2023
Published by Sugar & Cream, Thursday 03 November 2022
Images courtesy of PURANA
16 Fresh Looks in Limited  – edition
PURANA mempersembahkan Resort Collection terbarunya pada Dewi Luxe Market "Cruise to Paradise" yang merupakan bagian dari rangkaian gelaran Jakarta Fashion Week 2023 pada 24 Oktober 2022 lalu di City Hall Pondok Indah Mall (PIM) 3.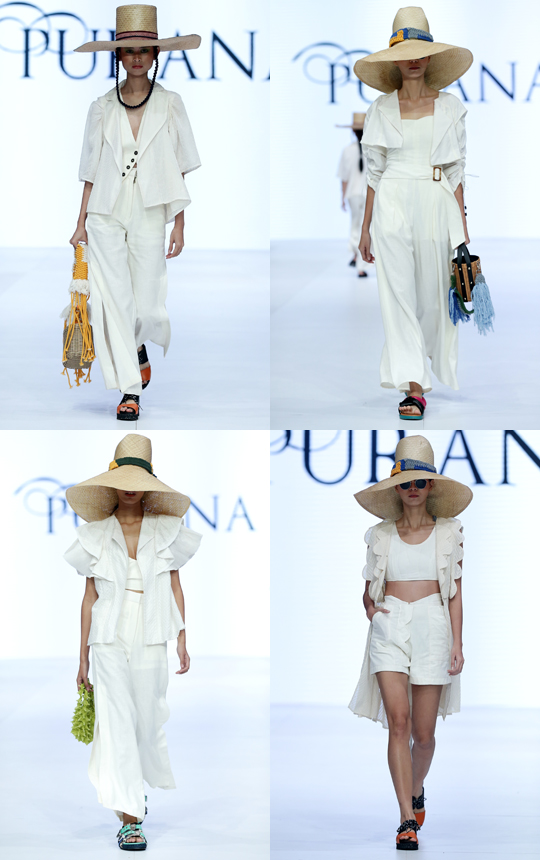 "Melalui ajang ini kami berkesempatan untuk tertangkap radar para buyer serius berskala internasional, karena JFW adalah tempat yang mereka percaya untuk mencari emerging designer dan mengatakan bahwa saat ini JFW adalah platform pekan fashion di Indonesia yang kurasinya sangat bagus," ujar Nonita Respati, direktur kreatif PURANA.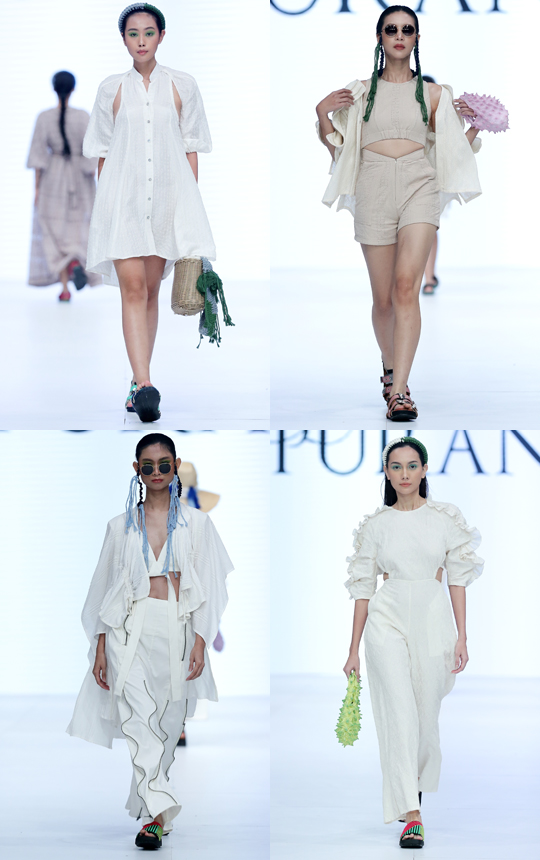 Menampilkan rangkaian summer dress, jumpsuit, bralette, wide pants, short pants, dan outerwear yang simpel namun pantas dianggap sebagai visual statement, apalagi didukung dengan bahan bertekstur unik, detail aksen 3D, dipadukan dengan layering khas PURANA, dan yang menjadi highlight dari koleksi ini pemakaian material linen, cotton denim, dan cotton embroidery yang breathable dari serat alami sehingga nyaman dikenakan.

Presented by LeChateau Living
Resort Collection menampilkan 16 look yang hadir dengan warna-warna pastel, warna-warna terang, juga putih yang menurut Nonita sangat diminati oleh mereka yang mencari pakaian berlibur. Juga dilengkapi jewelry dari House of Jealouxy, tas dari Weweave dan Rueverse, serta kacamata dari Optik Seis, dan alas kaki dari MKS Shoes juga Tigah Home.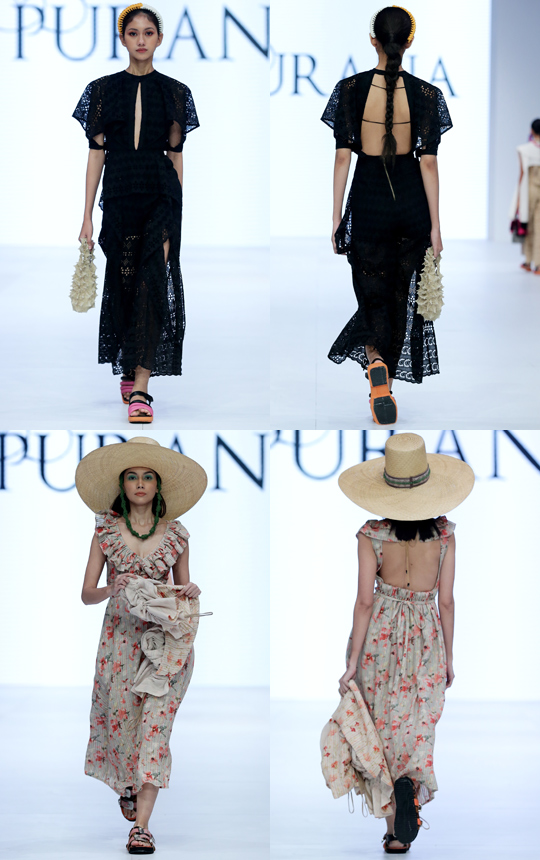 "Dengan berdirinya showroom PURANA di Canggu, Bali, kami memang banyak memproduksi beach wear dan resort wear yang sebagian dapat dibeli langsung di sana, atau melalui online marketplace. Kecocokan koleksi PURANA pada Cruise to Paradise dengan berbagai label aksesori menunjukkan bahwa koleksi ini memiliki daya pakai dan padu padan yang tinggi, bahkan dengan koleksi lama yang sudah dimiliki pembelinya nanti," tambah Nonita.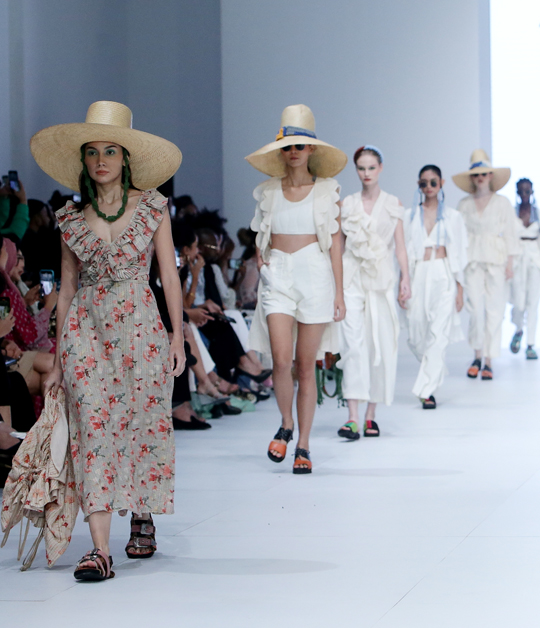 Resort Collection PURANA ini limited-edition tetapi dapat dibeli segera setelah runway show dan di Dewi Luxe Market selama berlangsungnya Jakarta Fashion Week 2023 (24 – 30 Oktober 2022), atau juga dapat menghubungi customer service PURANA untuk mendapatkan koleksi ini. (DB)