Here comes an exciting newcomer in town poised to be the next it-destination for both whisky connoisseurs and lovers of design aesthetics.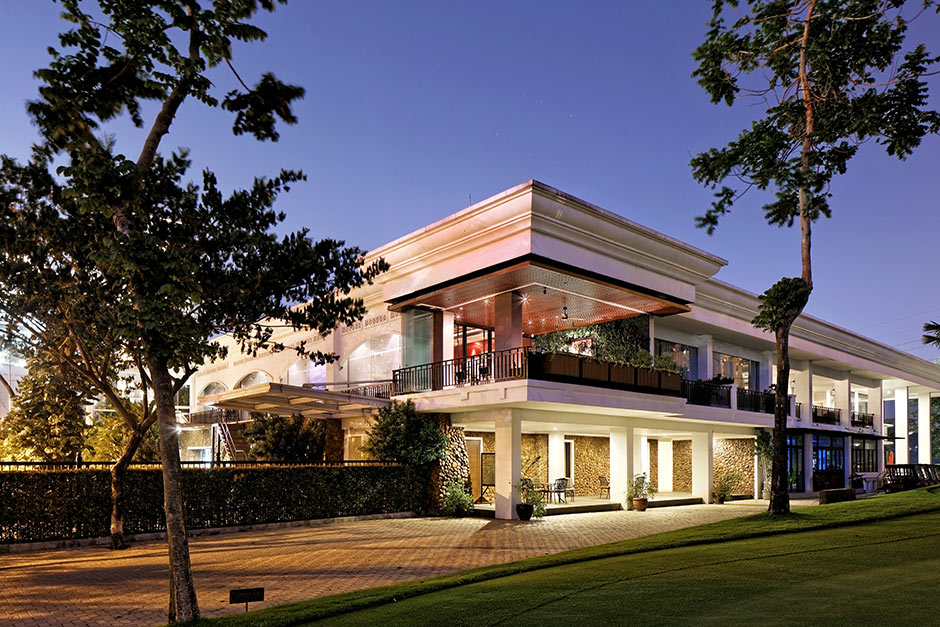 Jakarta is many things, but the one interesting thing to observe is how it constantly surprises people with its endless choices of hip places to hang out. It's also worth to note that not only do these places offer a tantalizing menu that strives to create a unique experience for your taste buds, but also give a lasting impression with remarkable interior design that is sure to entice you.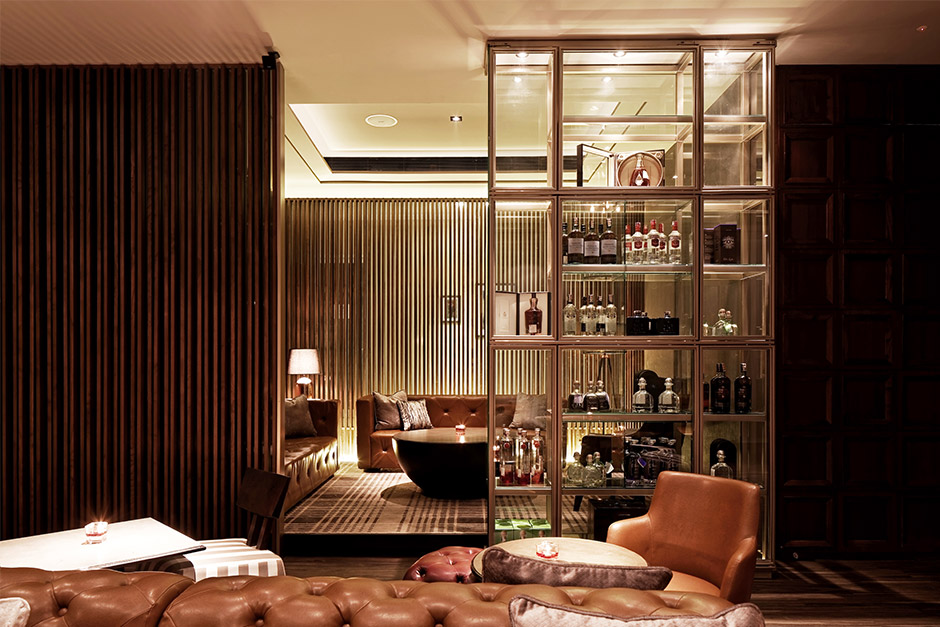 This is exactly what you can find at Proof Whisky Bar, which aims to provide a hip and sophisticated place to enjoy good quality whisky in Jakarta. Located in the strategic Senayan area in Jakarta, the overall look of Proof Whisky Bar celebrates eclecticism by successfully embracing a wide range of design styles, where classic and modern elements mesh together to produce a charming balance.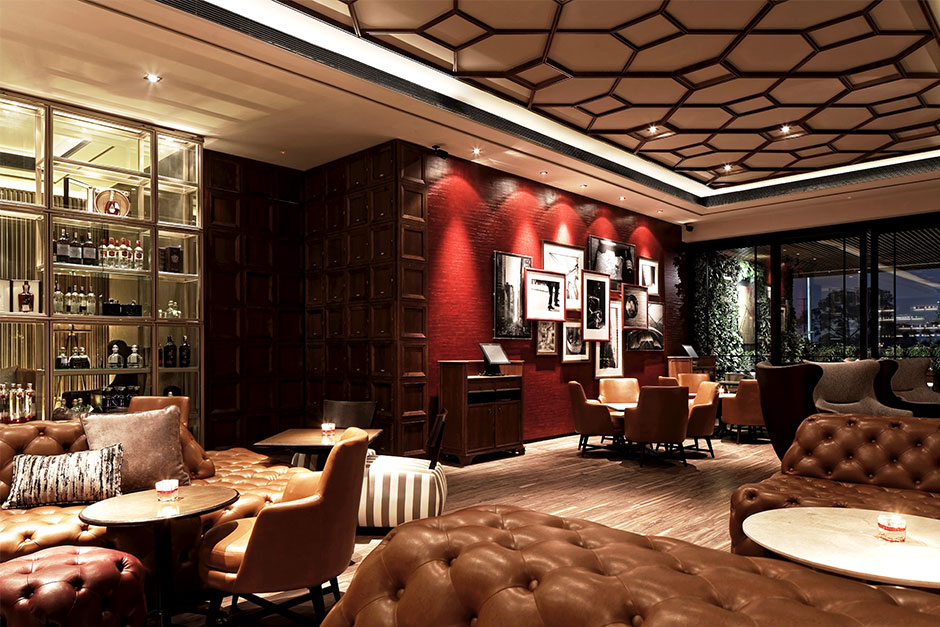 "Never follow the rules" is the spirit upheld by Alex Bayusaputro, Founder and Managing Partner, as well as Indonesia and China Creative Director for Genius Loci, which is responsible for the design and interior aspect of Proof Whisky Bar. Having been established for over a decade, Genius Loci is engaged in the architecture, interior design, product design, and graphic design industries, and has been consistently working on various projects in Jakarta, Surabaya, Bali, Malaysia, Cambodia, Beijing, and Shanghai, ranging from retail, health institutions, restaurants, residential, even malls.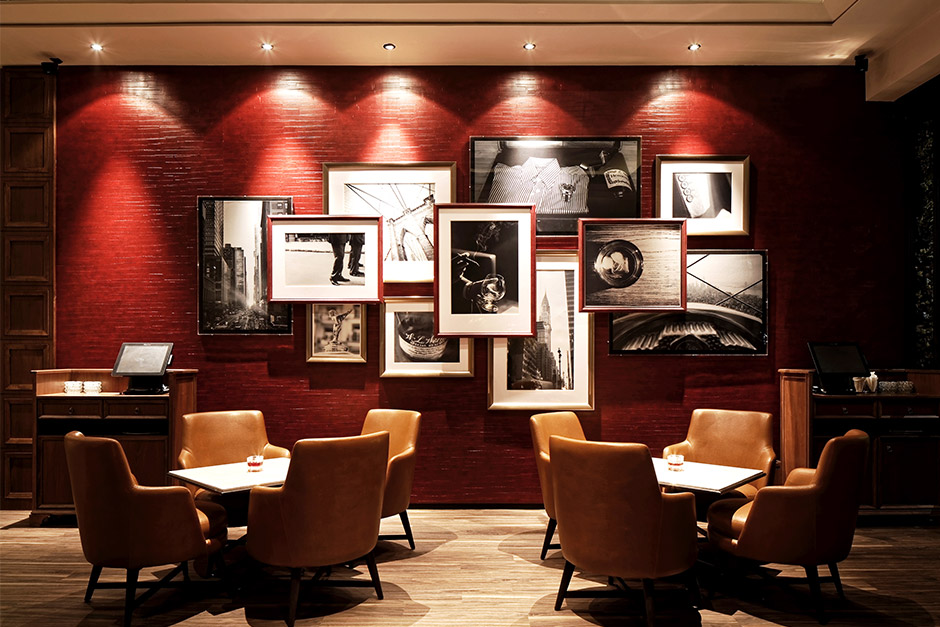 Alex gets his main inspiration from the cultural melting pot in New York, giving birth to a distinctive style. The spirit of freedom instilled in Proof Whisky Bar's interior design is translated through the arrangement of furniture that is mixed and matched almost haphazardly, instead of taken from one set. "We want to give a casual impression, like wearing a jacket with jeans and brown shoes, instead of the traditional setting of a suit and black shoes," said Alex, who holds a Bachelor of Fine Arts degree from the Fashion Institute of Technology, New York.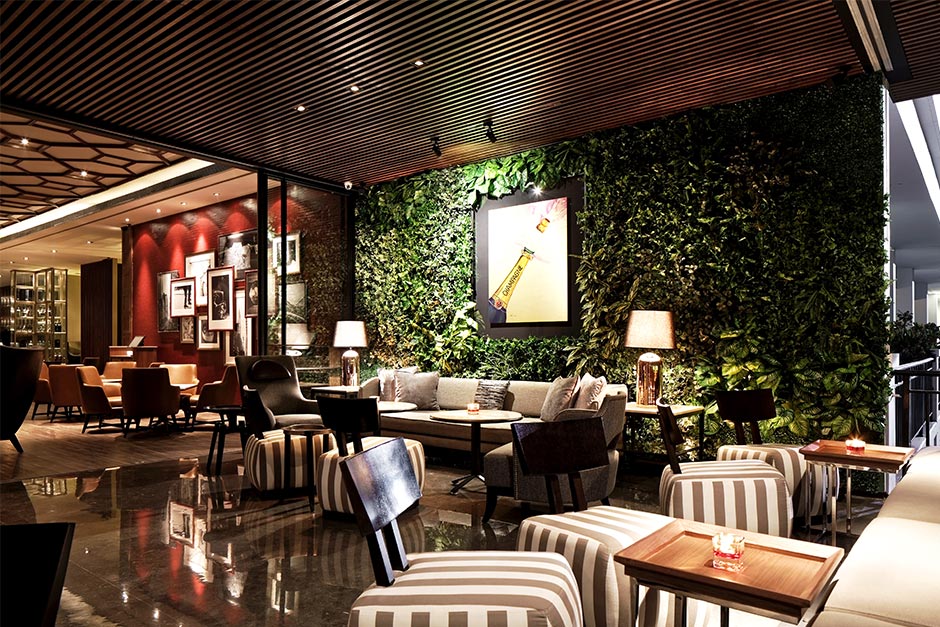 A nuanced and mysterious element of surprise awaits at the entrance onto the communal lounge at the central part of the bar, giving a stimulating flow that allows visitors to mingle and socialize without restrictions. "The outdoor area is built in form of a patio and is definitely a highlight with a view over the golf course. It's something that can't really be seen anywhere else in Jakarta," said Alex. Additionally, his and Genius Loci's creative streak is also visible in the many details of the interior structure, such as the custom made design of the furniture, the finishing on the floor, as well as accessories.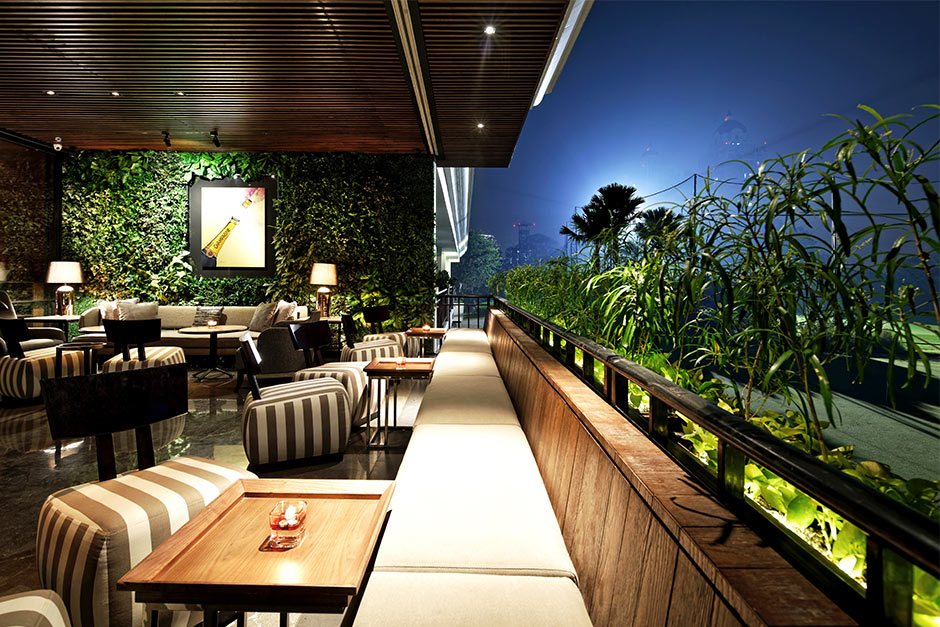 An Interview with Alex Bayusaputro
What is your favorite spot at Proof Whisky Bar?
Since I'm more of an outdoor kind of person, the patio with the golf course as the background is my favorite spot.
Your all-time favorite designer?
I've always admired Andree Putman's work with its strong design lines, as well as Tony Chi, with his eclectic style that blends East and West perfectly.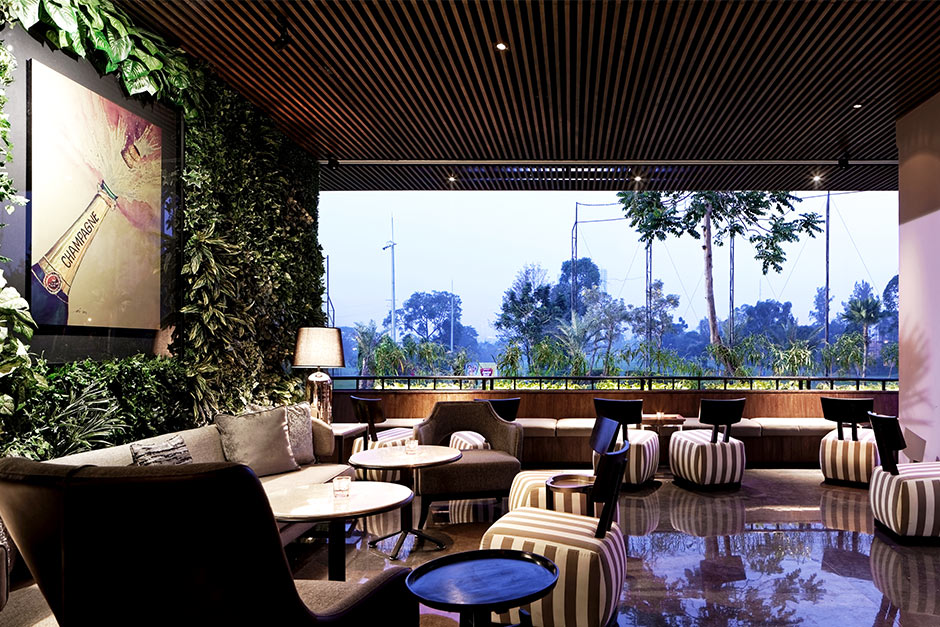 If you were given an opportunity to do a makeover of an interior or architecture of an iconic building, which would it be?
The buildings at Kota Tua (Jakarta's Old Town area – ed) for their historical character.
Three must-have things when designing?
A pencil, marker, and tracing paper.
Favorite activity to look for inspiration?
Traveling.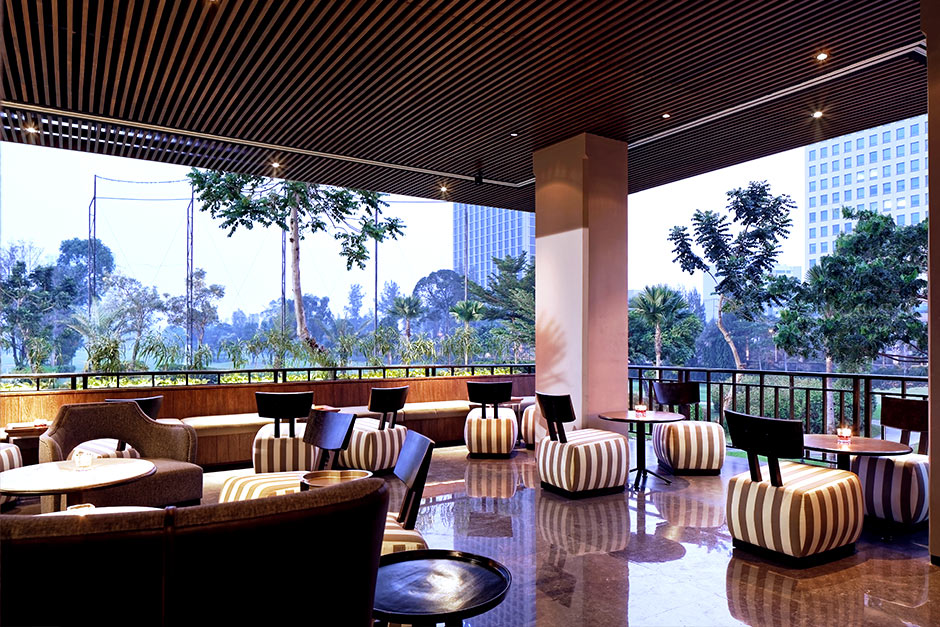 The ultimate design destination?
Tibet and Morocco.
Beer, whisky, or wine?
Whisky and wine.
Describe your house in three words.
Old, new, and simple.
Book you'd like to read?
I was given a book by Piet Yap (former executive of Salim Group and Founder of Bogasari Flour Mills – ed) not long ago and I'm excited to read it.
The ultimate mood-booster?
Whenever a project comes to a close. That's usually when I get my spirits up and push myself to the finish line.