If you are familiar with those sleek and clean spaces that always show up on your Pinterest feed and make your interior-loving heart burst with happiness, then look no further, as you can bask in the glory of a finely designed space right here in Jakarta. Yes, the first Poliform showroom has recently opened its doors in the southern area of Durian City, Singapore, now it is much bigger in Kemang, Jakarta.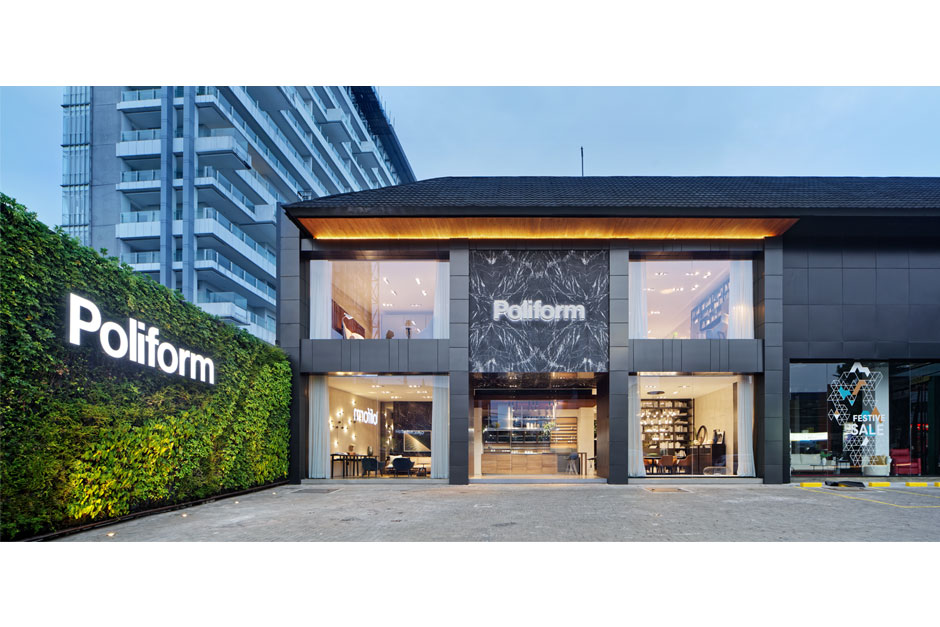 Currently hailed as a leading player on the international furniture scene, Poliform's range of lines has never strayed from current trends as the company has successfully managed to satisfy the most varied of international needs and tastes, and anticipate and interpret trends in living. Poliform's comprehensive production range carries with it the design idea of a 'Poliform house' with stylistically compatible component parts; a 'global project' for each architectural situation thanks to the exceptional versatility of its modular systems.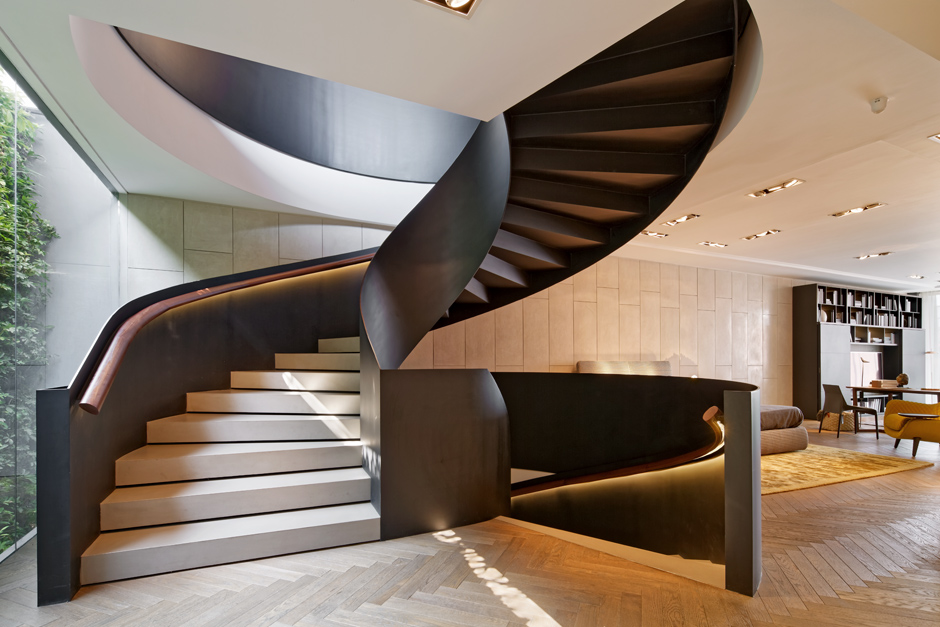 Established by MOIE,Poliform's first monobrand showroom is brought to life by Alex Bayusaputro of the Genius Loci Pte Ltd. Here, he walked us through the conception and designing process of the magnificent building.
"Actually, the simpler the design, the harder it is to construct."
Alex Bayusaputro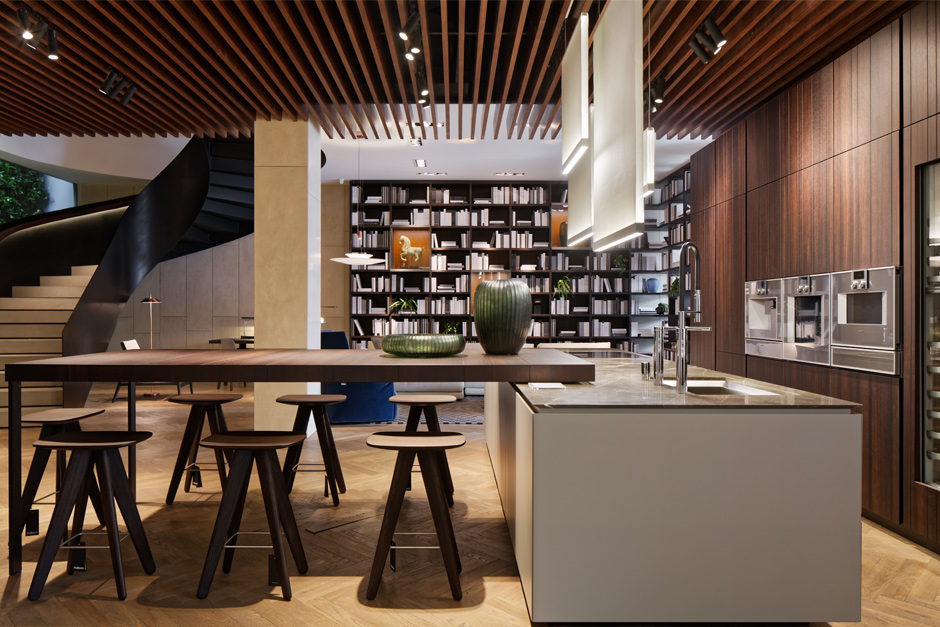 Speaking exclusively to Sugar & Cream, Alex shared that he and his company initially were approached by Michelle Shang of MOIE. Noting that this project was "one of the biggest challenges he's had to face so far", first Alex and his team had to convert the basic shop houses facade you commonly see in the Kemang area and convert it into glazing and clad part in stone and aluminium cladding, and transform it completely into the 'Poliform image'. Next, came the time to remove the existing staircase and replace it with a new metal round staircase that goes all the way to the roof. The staircase design itself serves as an iconic part of the interior's architecture at the same time, as Alex added, "That was quite a challenge, having to construct the round metal staircase using metal tube as core to retain the perfect curvature. At the same time, we needed to allow furniture or cabinets to be transferred to the second level with ease."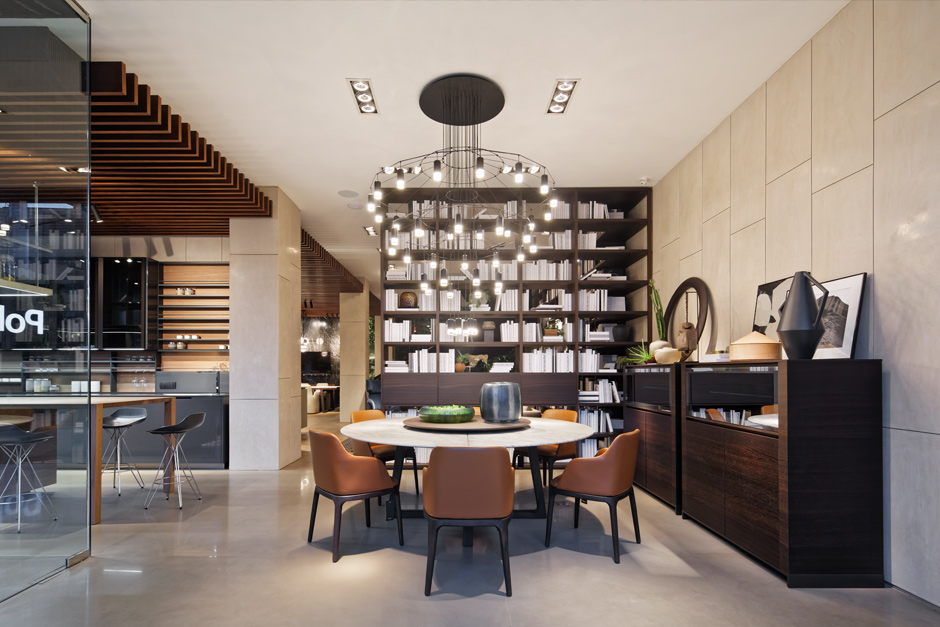 As someone who takes all his projects to heart, Alex had a real passion and commitment in completing this project with delicate details. Poliform furniture is known for its modern minimalist style that relies heavily on clever details, so it's a given that the showroom must represent its products' image. Alex and his team gave the showroom a modern and clean image, and at the same time, injected some warmth to the space. "Actually, the simpler the design, the harder it is to construct," says Alex. One of the areas that stand out is the rooftop, which Alex said was not only inaccessible, but also used for air conditions units and water tanks. "We decided to make use of it and convert it into an outdoor light gallery, where people can go up and enjoy a quiet moment in busy Jakarta, especially at night."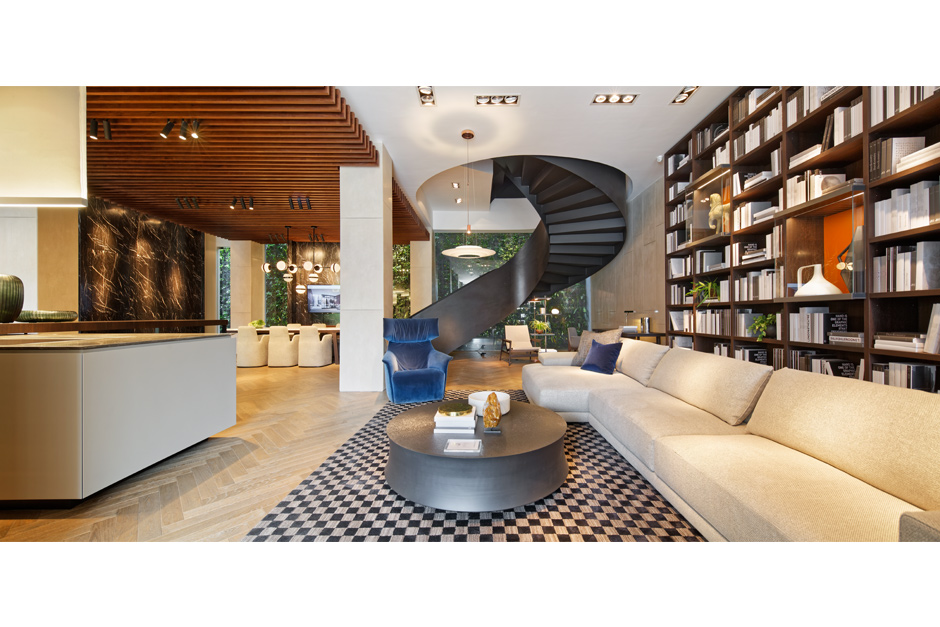 Aside from that, Alex also had the wall at the showroom rear opened, allowing the sunlight to come in and give natural light to the stairs and restroom areas, where a vertical garden was implanted. With that being said, we definitely couldn't imagine a better setting to pick out furniture and accessories that help make your Pinterest board a reality.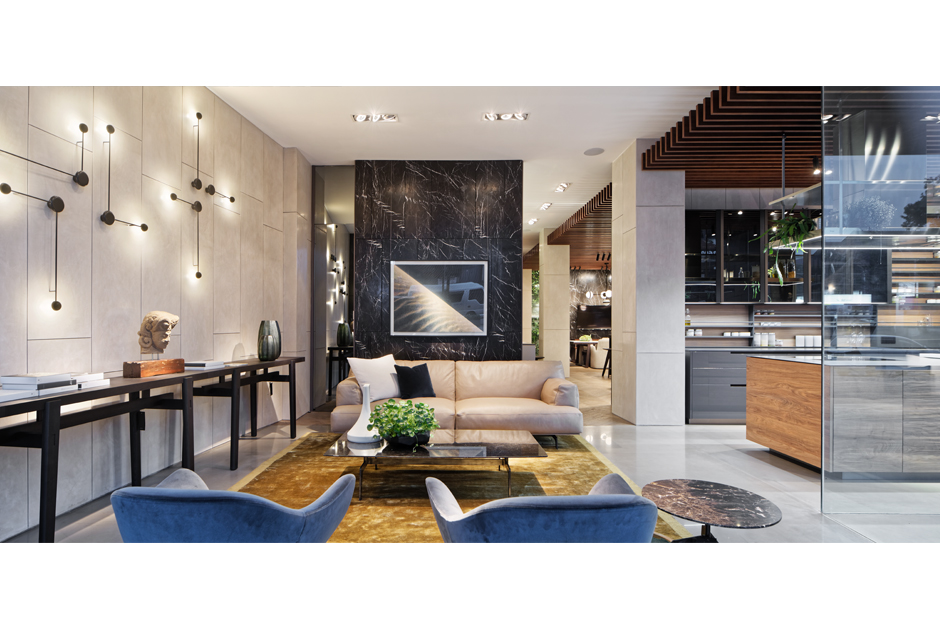 Basic Info :
Landscape: Amalya Hasibuan from Eschol
Building Main Contractor: Eka
Interior Contractor: Panah Cakra Mandiri
Marble Stone: Fagetti
Wood Floor: Dante
Texture Wall: Rafael
Air Conditioners: Kertajaya Electronic