Gaya Ceramic recently opens the newly designed showroom in the village of Sayan, Ubud. Well known for their use of the highest quality of materials and production control combined with continuous aesthetic exploration, Gaya Ceramic transforms the clay into beautiful functional objects with high artistic value for the most demanding international customers in the world such as Armani Casa, Aman resorts and Bulgari hotels as well as their own signature collection.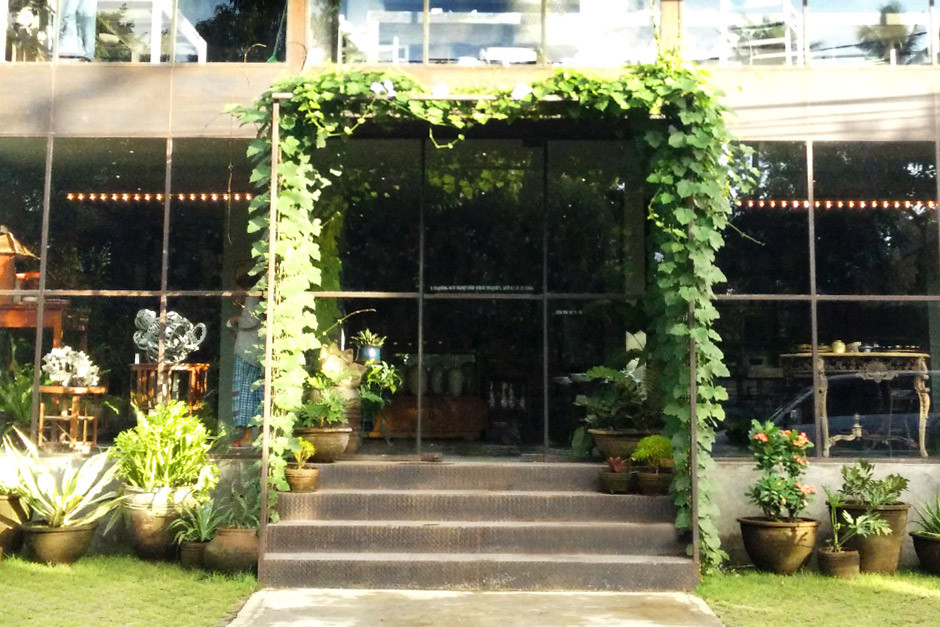 The founders Marcello Massoni and Michela Foppiani designed the new space to beautifully display Gaya Ceramic's creations that come to life with love and the time-consuming process of hand-made wares: Ceramic Raku modular wallpapers, glowing porcelain illuminations, enigmatic stoneware sculptures, unique wood-fired outdoor decorations, art installations and magnificent tableware.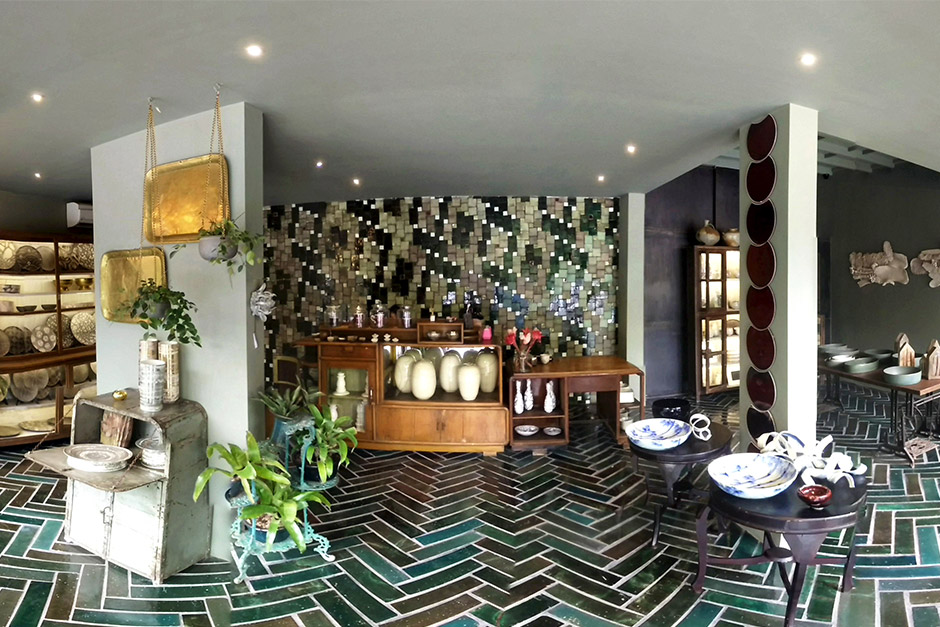 An interview with Marcello and Michela reveals their insights about ceramics, design and their new inspirations.
What does ceramics mean to you?
Ceramic is a fusion of sure and unsure circumstances, an infinite world of technical precision and mistakes, hard work and delusions, simplicity and happiness.  For us, nothing is more lovely.
Do you believe the terms hi-art and low-art with ceramic products?
Not particularly concerned in categorize ceramic in such ways.
Can you please tell us about the new show room in Ubud?
We needed a space able to highlight the variety of design we can achieve and help us to develop our brand. We wanted to define a retail collection able to satisfy the many requests of private clients and daily visitors.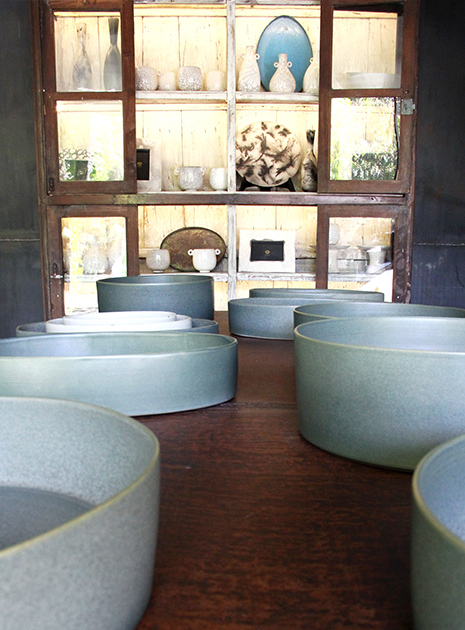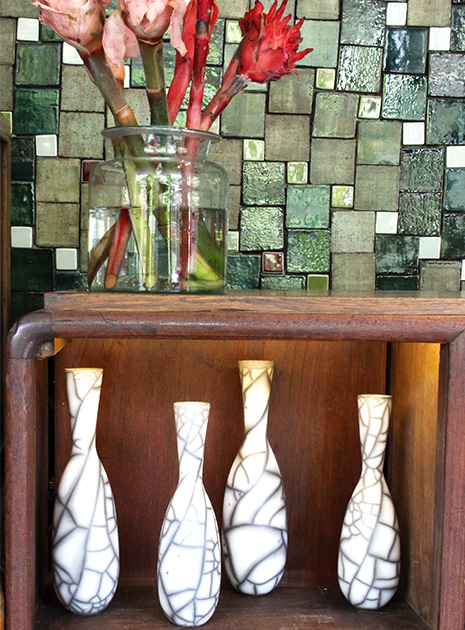 What is the interior concept of the new showroom?
The interior is an eclectic fusion of vintage furniture, industrial details and custom-made parts such floor and the ceramic wallpaper. We like to mix and create new aesthetic feeling with diverse visual moods.
Who is the architect/interior designer the new showroom?
Both of us
Could you please share with us some collections (ceramic creations) that have been your favourite to this day?
It is a project/installation for Bvlgari hotel Bali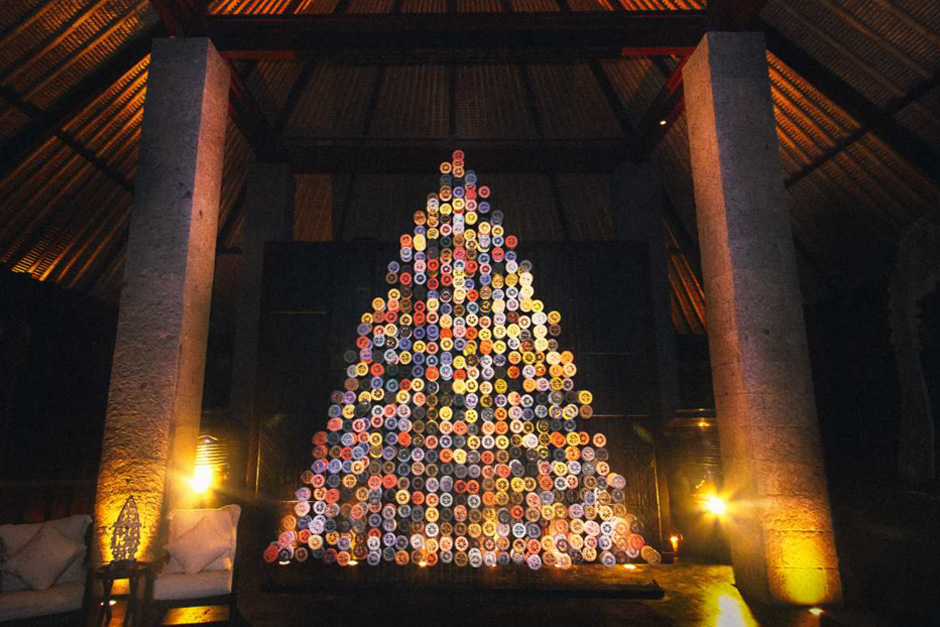 What is the most challenging part of working with clay?
The uncertainness of the process … you never know if the outcome is successful until you open the kiln door after the firing.
Where do you get your inspiration?
While we make custom project we always have technical boundaries, concept to develop and visual input to follow, so every time it is a new inspirational journey. Sometime is about minimalist design and sometime is about organic design … always different. We research inspirational images and texts on books and on the net. Then we develop our design.
How does living in Bali influence your work?
In Bali we have the chance to research and develop more … it is a place where you can risk a bit more, therefore your experiment can lead to unexpected and amazing results.