Emotional Lights
Awal tahun mungkin adalah momen yang tepat untuk mengungkapkan 'let there be lights!'.
Arturo Alvarez, jenama ternama asal Spanyol dalam industri lampu baru saja merilis 25 lampu terbarunya. Menonjolkan pencapaian inovasi terkini dengan ketrampilan tangan tingkat tinggi. Seperti koleksi sebelumnya, koleksi ini juga kaya akan variasi bentuk, tektur, material hingga sensitivitas pencahayaan yang menawarkan pengalaman emosi secara visual. Hampir setiap lampu mencitrakan dedikasi tinggi desainer otodidak Arturo pada keselarasan bentuk dan serunya pengalaman cahaya yang dihasilkan.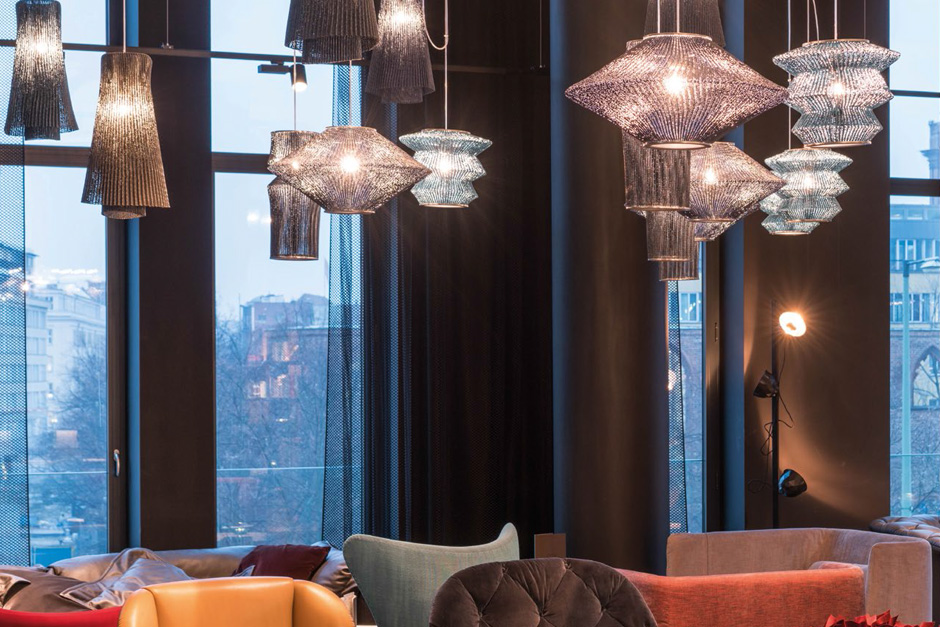 Berikut 25 koleksi lampu teranyar yang terbagi dalam 11 kategori :
Simplicity and Beauty Between Light and Shape
Virginia Collection, Hipatia Collection, dan Bety Eco Collection
1. Hipatia Collection (portable LED lamps tanpa kabel)
Terbuat dari jala baja anti karat
2. Virginia Collection (pendant & floor lamps)
Terbuat dari jala baja anti karat didedikasikan pada penulis ternama Inggris yaitu Virginia Wolf.
3. Bety Eco Collection (pendant & floor lamps)
Versi terbaru dari lampu ikonis Betty, dirancang dengan material daur ulang.
A Game of Light and Chiaroscuros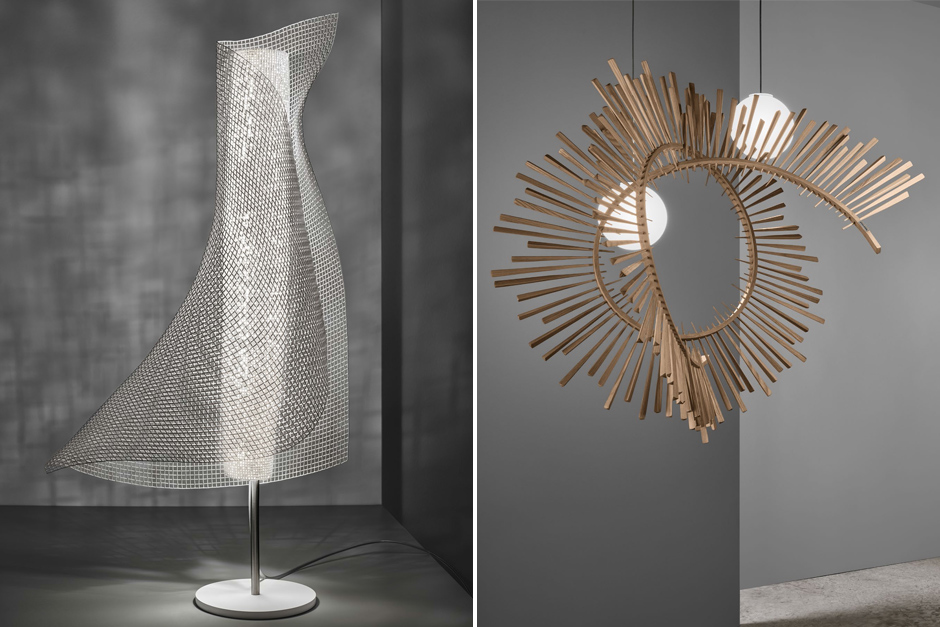 Clara Collection dan Aimei Collection
4. Clara Collection (floor lamps)
5. Aimei Collection (pendant lamps)
Sinuous Shapes in Movement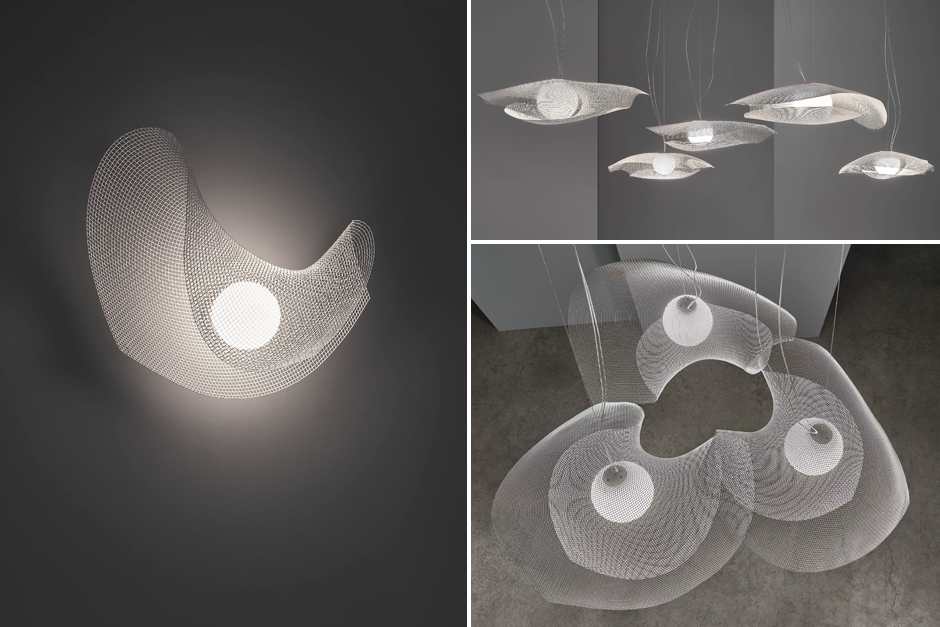 Mytilus Collection
6. Mytilus Collection (three different shapes of pendant lamps)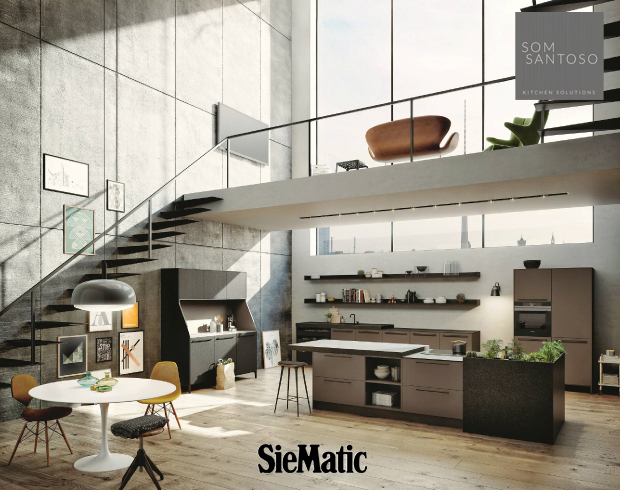 Presented by Som Santoso
Organic and Geometric Shapes Combined with Light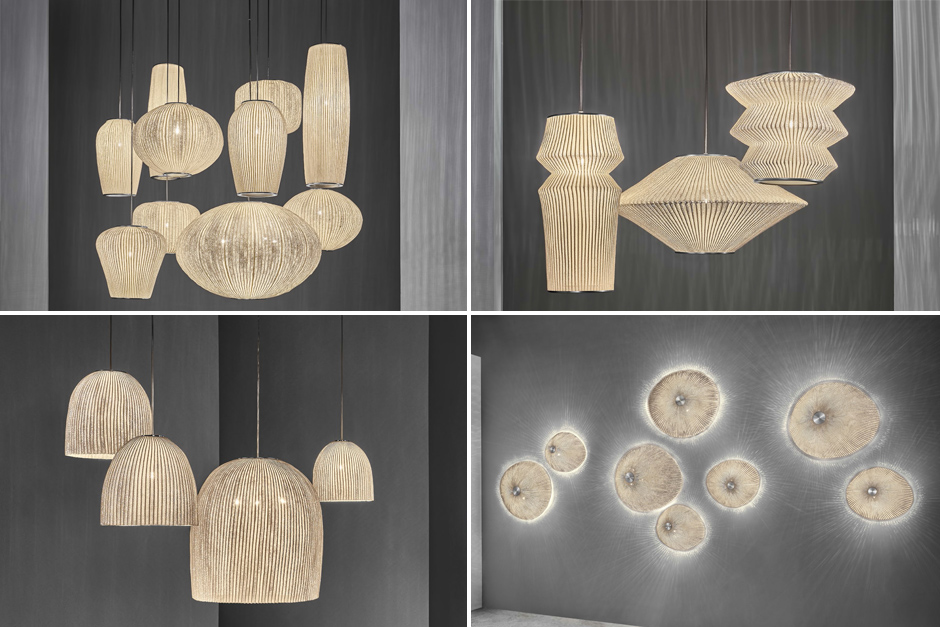 Coral Collection, Ura Collection, dan Onn Collection
7. Coral Collection (various shapes of pendant lamps)
8. Ura Collection (floor, pendant, table lamps)
9. Onn Collection (wall, floor, pendant lamps)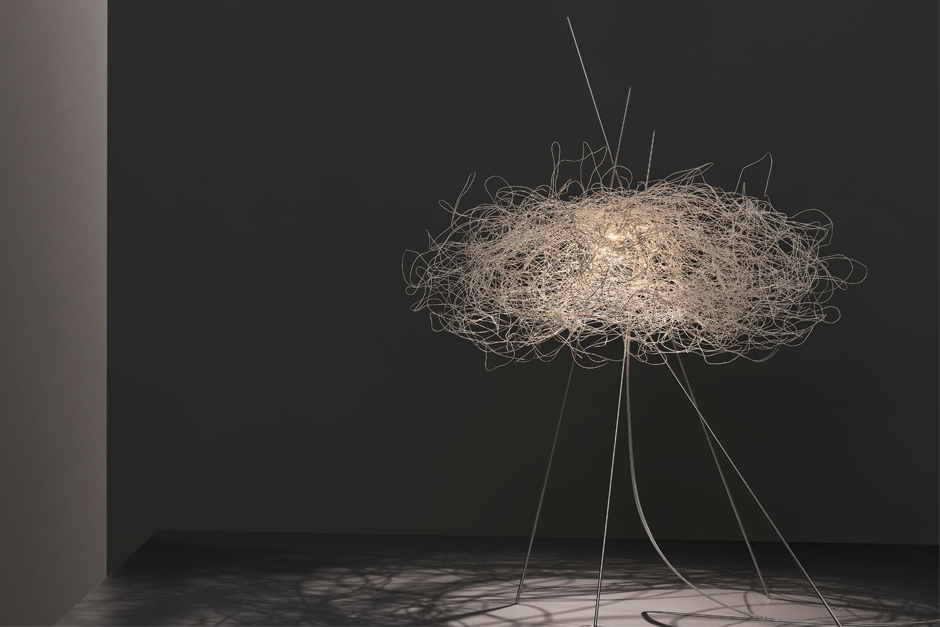 Pili Collection
10. Pili Collection (pendant & floor lamps)
Delicate Sheerness Surrounds Light
Fluo Collection
11. Fluo Collection (2 variant of pendant lamps)
Light Crafted with Hands and Emotions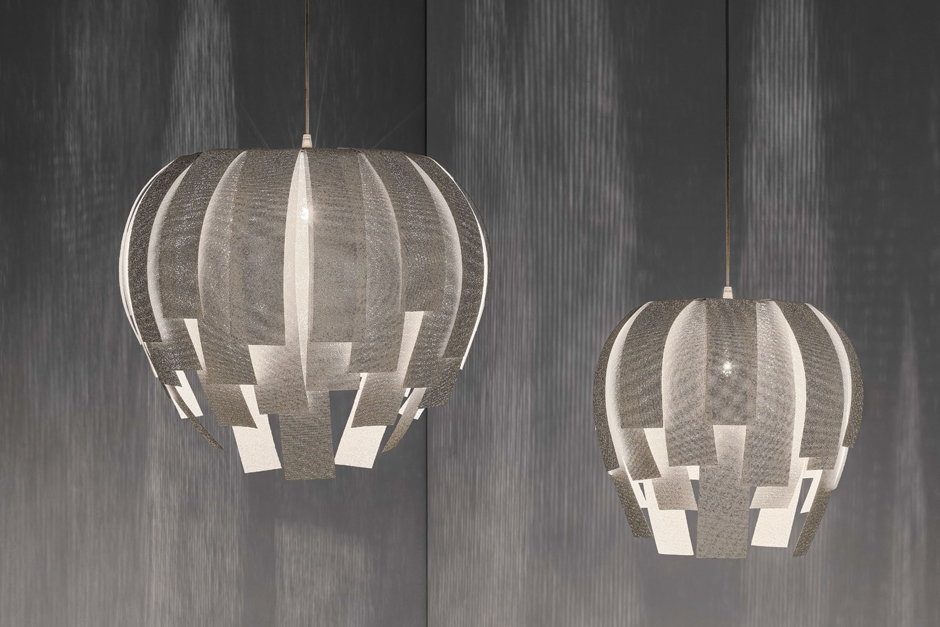 Luisa Collection
12. Luisa Collection (2 variant of pendant lamps)
13. Nevo Collection (pendant, floor, wall, lamps)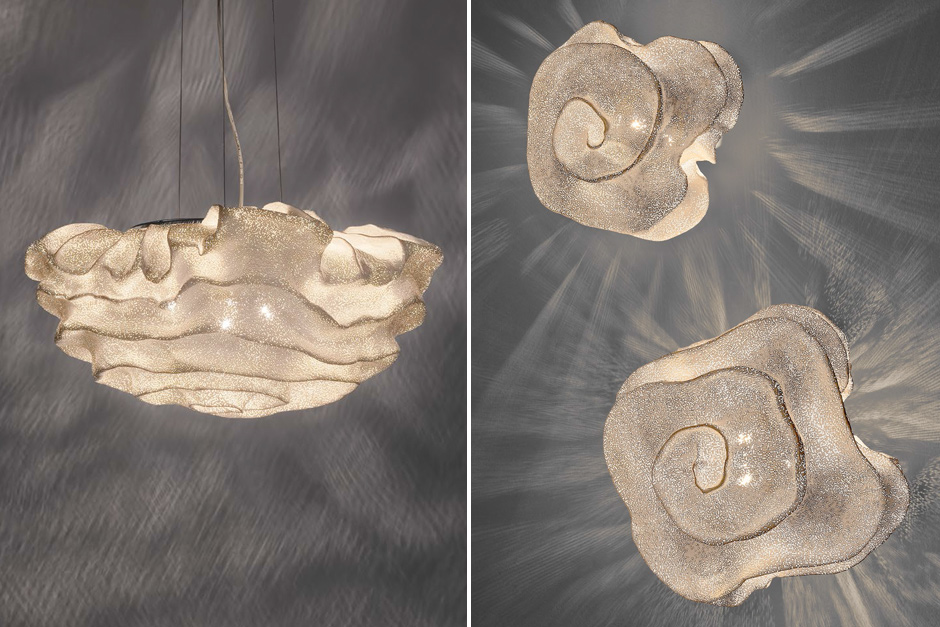 Nevo Collection
Luminous Objects with Well-Being in Mind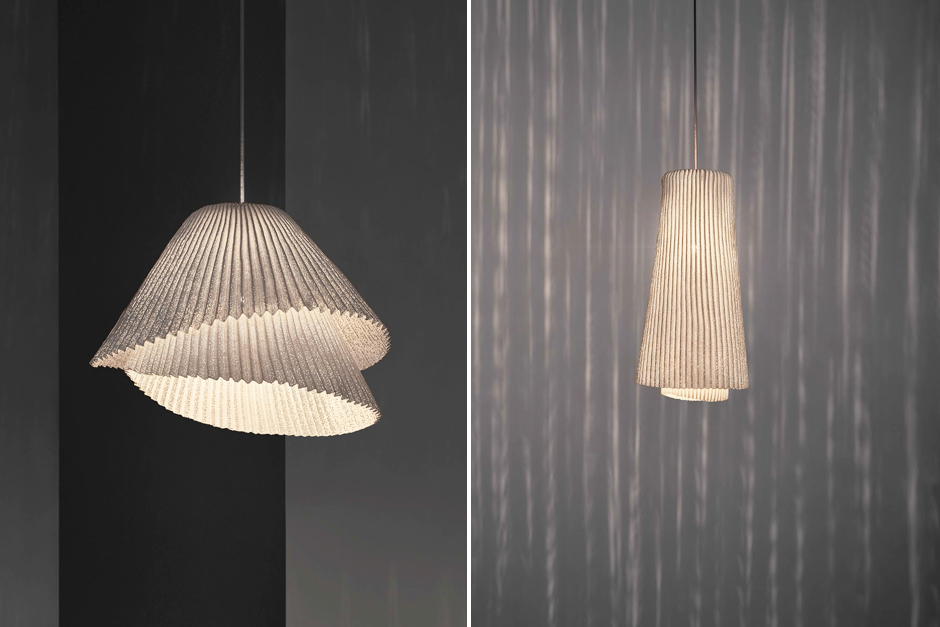 Tempo Collection
14. Tempo Collection (pendant lamps)
15. Woods Collection (pendant lamps)
16. Ballet Collection (pendant lamps)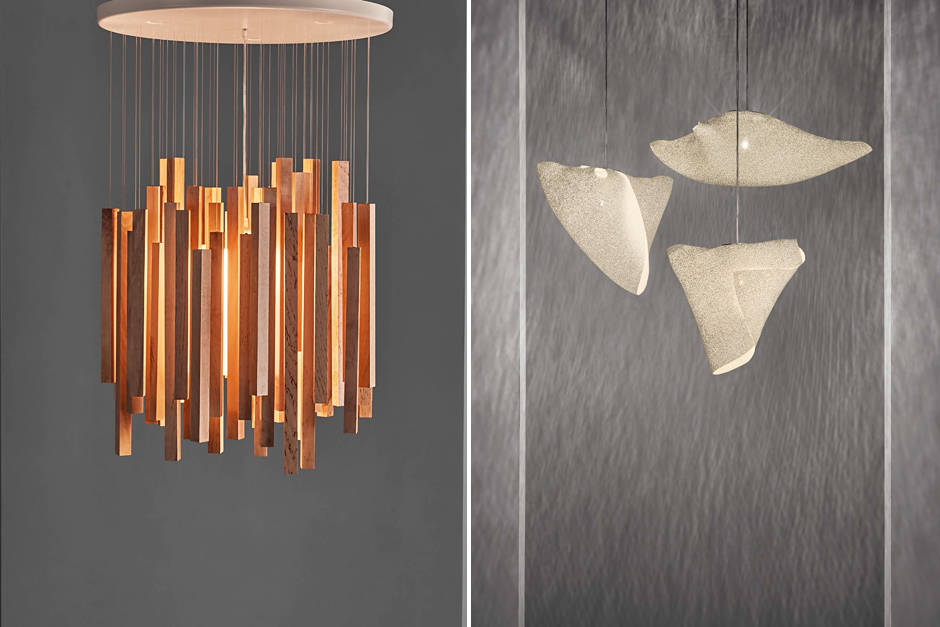 Woods Collection dan Ballet Collection
Light Crafted for the Senses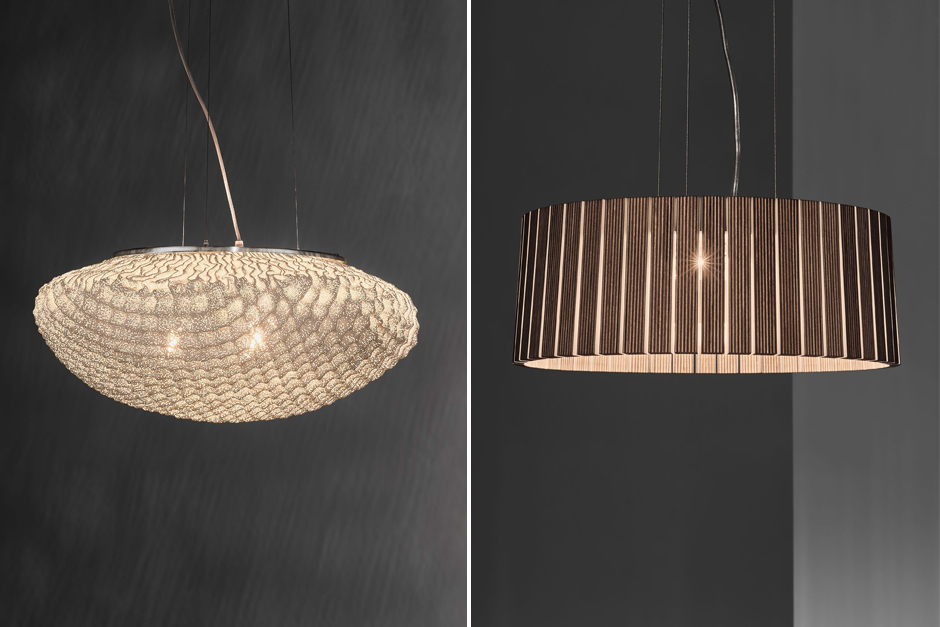 Tati Collection dan Shio Collection
17. Tati Collection (pendant, wall, floor lamps)
18. Shio Collection (pendant lamps)
19. Gea Collection (floor, wall, pendant lamps)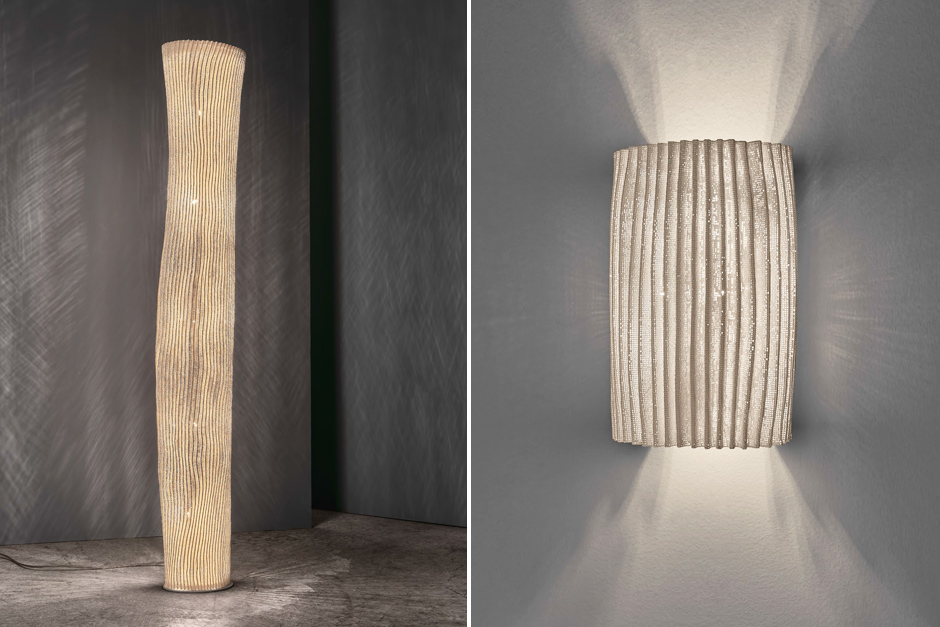 Gea Collection
Design and Light Creating Comfort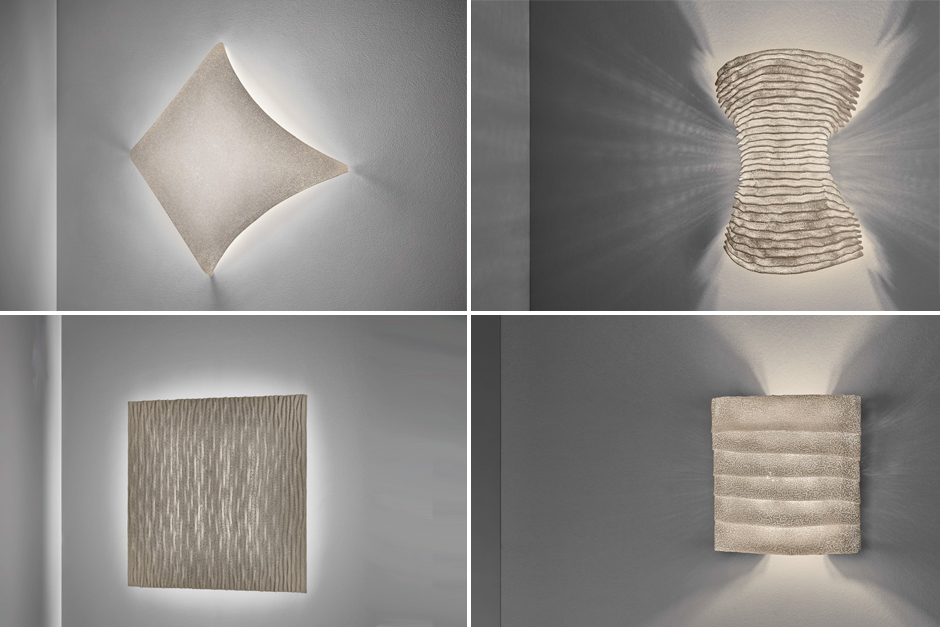 Kite Collection, Cors Collection, Planum Collection, dan Kala Collection
20. V Collection (floor, pendant lamps)
21. Cors Collection (wall lamps)
22. Li Collection (wall lamps)
23. Kite Collection (wall, pendant lamps)
24. Planum Collection (wall lamps)
25. Kala Collection (wall lamp)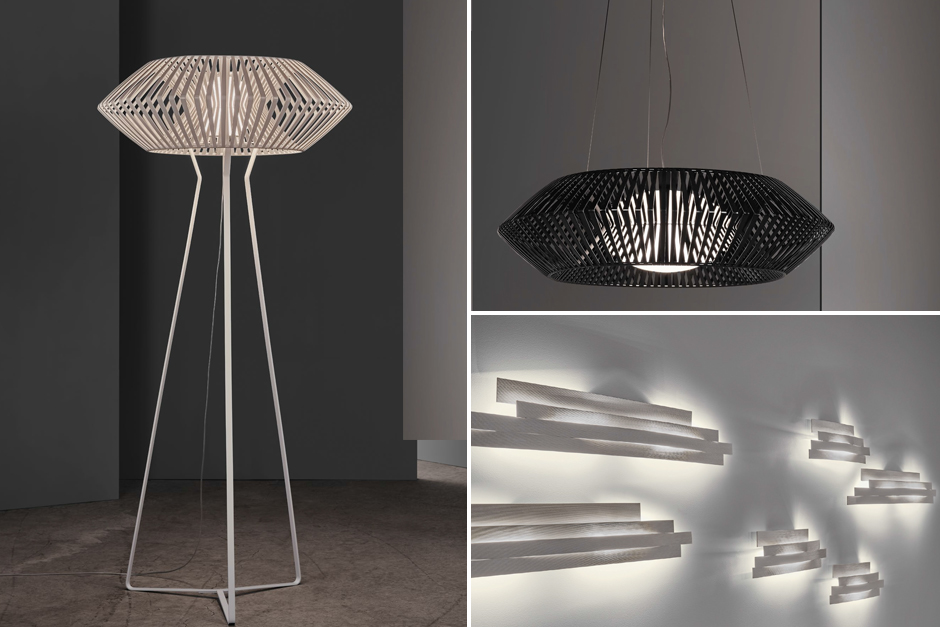 V Collection dan Li Collection