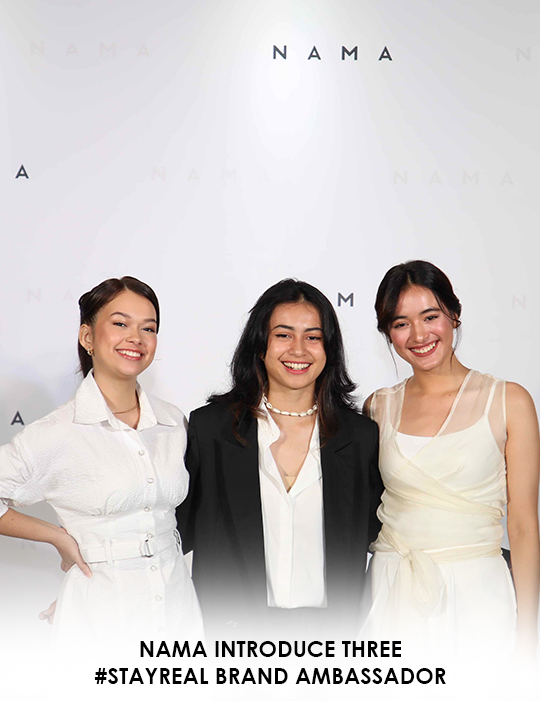 presented by

NAMA INTRODUCE THREE #STAYREAL BRAND AMBASSADOR
Published by Sugar & Cream, Thursday 27 October 2022
Images Courtesy of NAMA
Better, Simpler, Self care
Dengan visi untuk menjadi self care partner terpercaya para perempuan Indonesia, Nama, jenama kosmetik dan skincare lokal, menggandeng tiga wanita muda sebagai Brand Ambassador untuk menjadi new faces of #StayReal. Melalui ini pun, Nama meluncurkan kategori produk baru yaitu NAMA Personal Care yang melengkapi dua kategori sebelumnya, NAMA Makeup dan NAMA Skin.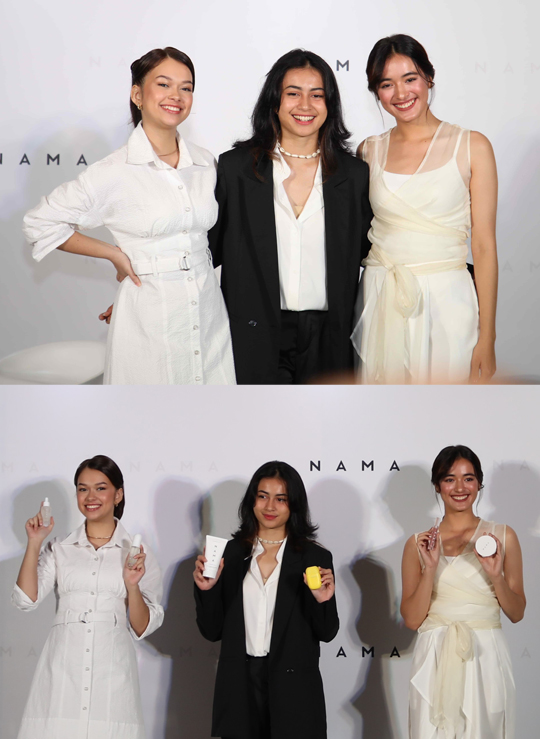 "Stay simple, stay you," begitu ujar Mawar de Jongh pada acara peluncuran 6 Oktober 2022 lalu di Kaum Menteng. Sebagai salah satu brand ambassador, Mawar mewakili Nama Makeup berkat pesona anggun dan elegannya. Luna Maya sebagai CEO Nama pun menyampaikan kekagumannya atas prestasi Mawar juga daya tarik yang dipresentasikan oleh aktris film Miracle in Cell No.7 ini.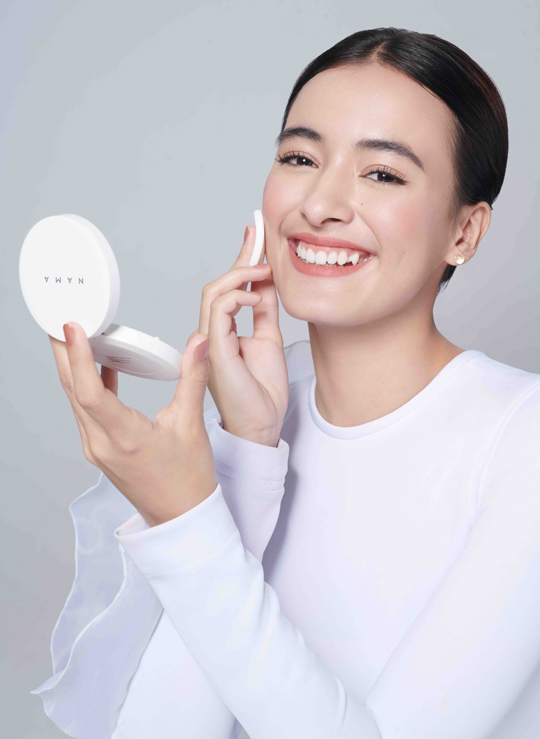 Mawar de Jongh

Presented by Interni Cipta Selaras
Pada Nama Skin, Rebecca Klopper dipilih atas sosok periang dan feminine untuk merepresentasikan rangakaian skincare yang terdiri dari Cleanskin, Freshskin, C-Booster Serum, Hydraskin, dan Face Spray. Bagi Rebecca, dengan skincare "You can be a better you" karena skincare adalah investasi untuk masa mendatang.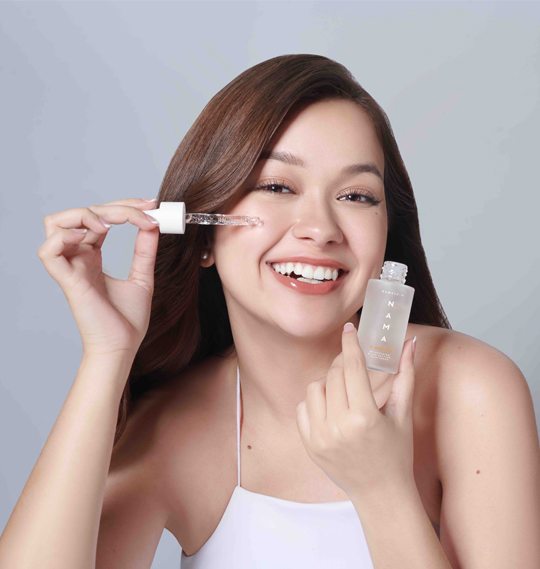 Rebecca Klopper
Dan produk baru Nama Personal Care diwakili oleh Sintya Marisca, seorang model yang memiliki hobi berkegiatan di luar ruangan. Inilah yang membuatnya merasa penting akan hadirnya sunscreen dan body lotion untuk melindunginya dari paparan sinar matahari. Fakta ini pun sejalan dengan Nama yang memperkenalkan dua produk terbaru, Regenskin Anti-Aging Moisturizer Lotion dan Sunshield Ultra-Light Tone Up Face Protection.


Sintya Marisca
Ketiga wanita muda ini sadar pentingnya presentasi diri yang baik dengan menjaga penampilan dari dalam maupun luar. "A better self care, a better you". Luna Maya, Founder & CEO NAMA menyampaikan, "Sebagai brand yang mengedepankan inovasi dari setiap produk yang dihadirkan, kami percaya bahwa kulit yang ternutrisi dengan baik adalah sebuah investasi. Melalui #StayReal, kami berupaya untuk merangkul seluruh individu dari berbagai kalangan masyarakat untuk mencintai diri mereka, menjadi diri mereka yang sesungguhnya, mengetahui potensi diri mereka, mengembangkan potensi tersebut yang berujung bisa menjadi inspirasi bagi sesama."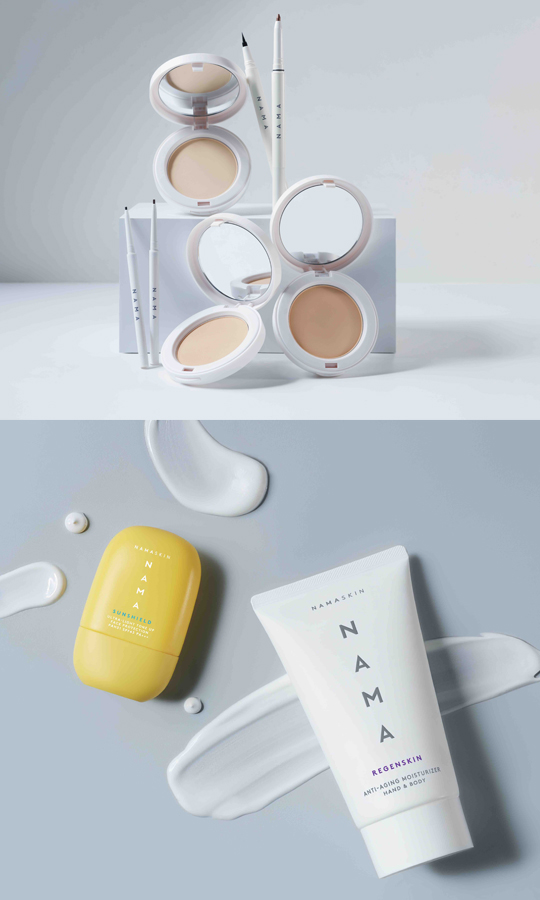 Seluruh produk Nama, bisa didapat melalui www.namabeauty.co atau melalui e-commerce seperti Shopee, Tokopedia, Sociolla maupun melalui offline di Matahari Department Store, Watsons, dan gerai kosmetik lainnya. (AP)