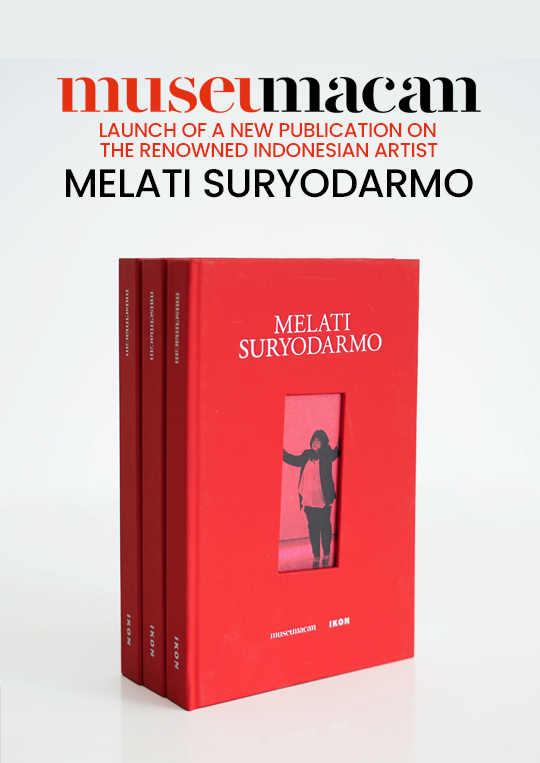 presented by

MUSEUM MACAN LAUNCH OF A NEW PUBLICATION ON THE RENOWNED INDONESIAN ARTIST, MELATI SURYODARMO
Published by Sugar & Cream, Tuesday 03 October 2023
Image courtesy of Museum MACAN
Published in Collaboration with Ikon Gallery
Museum MACAN dengan bangga mengumumkan peluncuran publikasi baru tentang seniman terkenal Indonesia Melati Suryodarmo. Buku hardcover yang dirancang dengan baik ini memiliki 220 halaman dan diterbitkan bekerja sama dengan Ikon Gallery di Birmingham, Inggris. Buku ini menjadi dokumentasi komprehensif karya Melati Suryodarmo selama dua dekade terakhir, dengan fokus pada karya-karya penting pertunjukannya.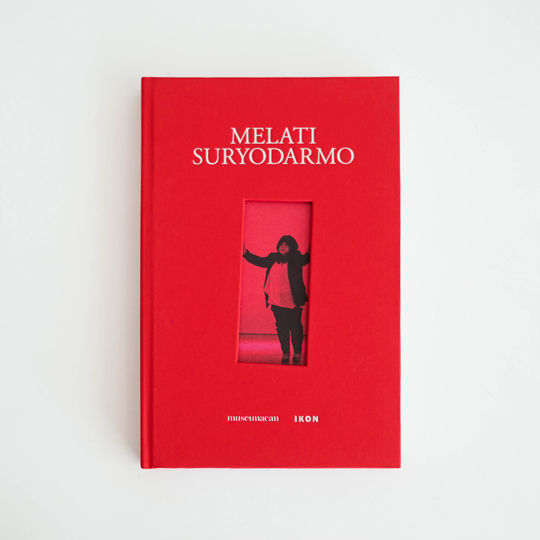 Penerbitan buku  ini sekaligus memperingati pameran penting yang diselenggarakan oleh Museum MACAN dan Ikon Gallery di Jakarta dan Birmingham, masing-masing, pada tahun 2020 dan 2023. Buku berjudul Melati Suryodarmo ini tersedia dalam Bahasa Indonesia dan Bahasa Inggris, yang berkisah tentang aktivitas seniman melalui sudut pandang tiga kurator utama yang memiliki ikatan lama dan pemahaman terhadap karyanya: Alia Swastika, Philippe Pirotte, dan Asep Topan. Serta wawancara dengan Melati Suryodarmo dan Melanie Pocock, Acting Artistic Director of Exhibitions di Ikon Gallery, serta dokumentasi dari pameran Why Let the Chicken Run?, yang tayang perdana di Museum MACAN pada 2020, dan Passionate Pilgrim, yang debut di Ikon Gallery pada 2023.


Presented by Interni Cipta Selaras
Publikasi bilingual ini memberikan kontribusi penting bagi penerima beasiswa dan para peneliti seni kontemporer di Indonesia, sekaligus menyoroti evolusi seni rupa Indonesia melalui sudut pandang salah satu seniman paling berpengaruh di Indonesia.

Melati Suryodarmo tersedia untuk dijual di shopatMACAN offline dan online shop dengan harga Rp 380.000.