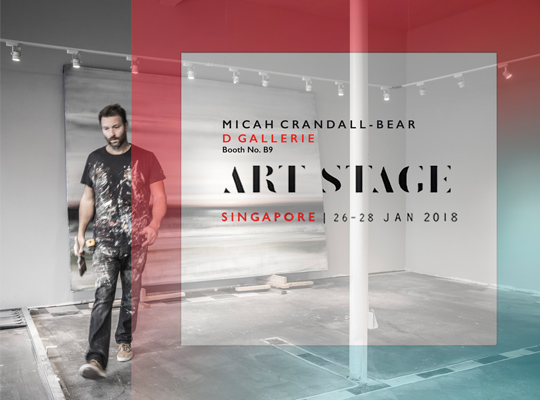 Micah Crandall-Bear – Art Stage Singapore 2018
Published by Sugar & Cream, Wednesday 24 January 2018
Text by S&C, images courtesy of Micah CB
Micah's First Solo Exhibition in Singapore : January 26-28, 2018
SAVE THE DATE January 26-28 : Art Stage Singapore, Singapore
Setelah sukses dengan debut pameran pertama dengan  D Gallerie  di Art Stage Jakarta 2017, seniman asal America, Micah Crandall-Bear kembali hadir di Art Stage Singapore 2018 dari tanggal 26-28 January 2018.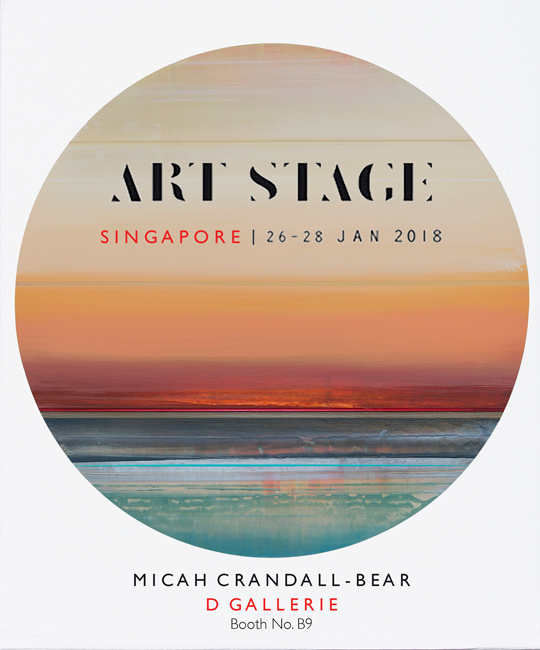 Simak sisi artistik dan wawancara eksklusif dengan Micah sebelum pameran tunggalnya dengan D Gallerie di Art Stage Jakarta 2017 di sini.
Simak juga artikel mengenai What's New in Art Stage Singapore 2018 di sini
Di Singapore seniman asal Amerika ini akan melansir sejumlah kreasi artistiknya terbaru khusus untuk Art Stage Singapore 2018. Seniman Micah dikenal dengan 'abstract landscape ' dengan alur-alur warna terinspirasi dari interaksi lembut manusia dan alam.
"I like the idea of viewing something that creates a sense of place or nostalgia, but not an actual place. The very deliberate line work pulls them into the abstract." –
Micah Crandall-Bear.
Berikut exclusive preview karya-karya artistik terbaru dari seniman Micah Crandall-Bear dibawah ini.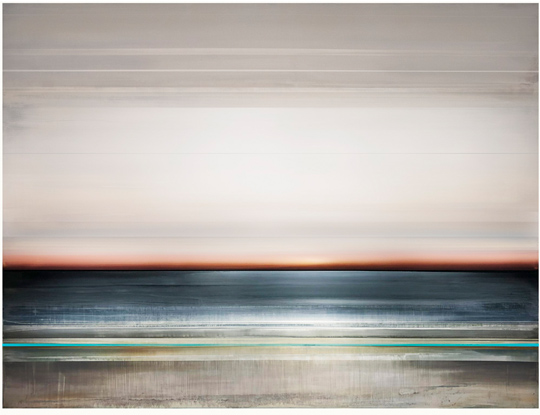 Tevora 244.16 x 335.60 x 3.8 cm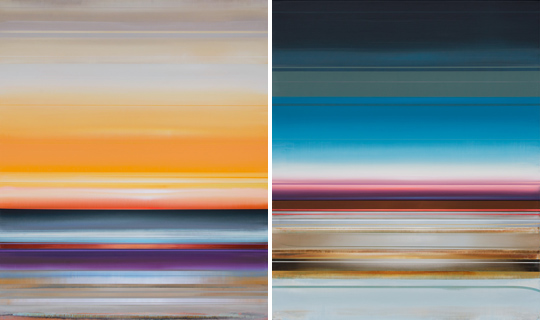 Mezo, 183.20 x 152.08 x 3.8 cm & Nadine, 183.20 x 152.08 x 3.8 cm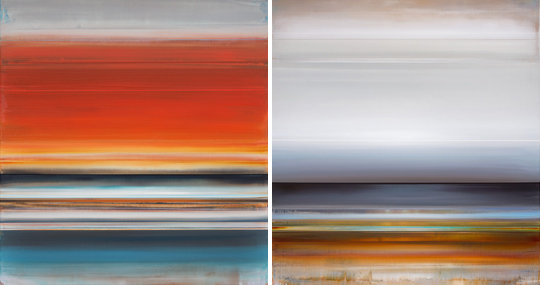 Kykeon, 198.44 x 183.20 x 3.8 cm & Mathias, 198.44 x 183.20 x 3.8 cm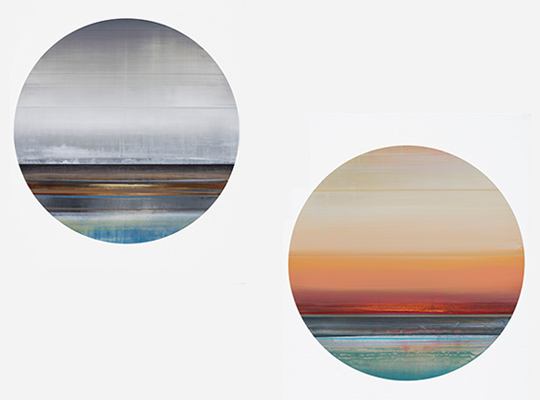 Passenger-3, 50.80 x 40.64 x 3.8 cm & Passenger-4, 50.80 x 40.64 x 3.8 cm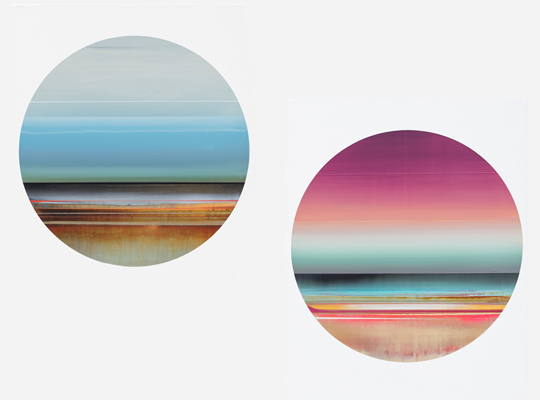 Passenger-1, 50.80 x 40.64 x 3.8 cm & Passenger-2, 50.80 x 40.64 x 3.8 cm