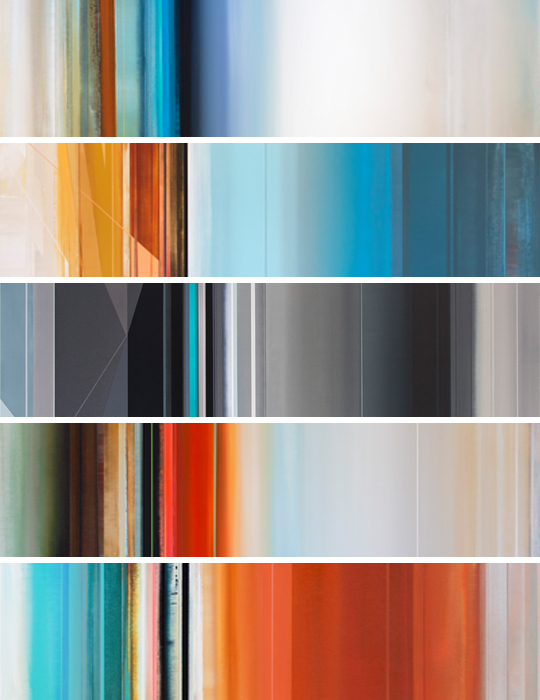 D Gallerie – Micah Crandall-Bear
Published by Sugar & Cream, Tuesday 08 August 2017
Art Stage Jakarta  – Aug 11-13, 2017
Conversations in Color
There is no denying the fact that every once in a while, in-between the unrelenting demands of our daily lives, we need to hit that 'pause' button and take the time to appreciate the little things that matter. While many of us would find different ways to unwind, there is one outlet that is generally known to work wonders in terms of soothing the mind: art. In this case, Sacramento-based artist, Micah Crandall-Bear, is using art as a medium to convey his viewpoint about the world and how it can always be seen as a constant landscape of horizontal composition. "Even when looking up at a tall tree or building, if we zoom out they become vast plains," he explains exclusively to Sugar & Cream. "My hope is that the work reminds us to pause and admire our wild and natural surroundings."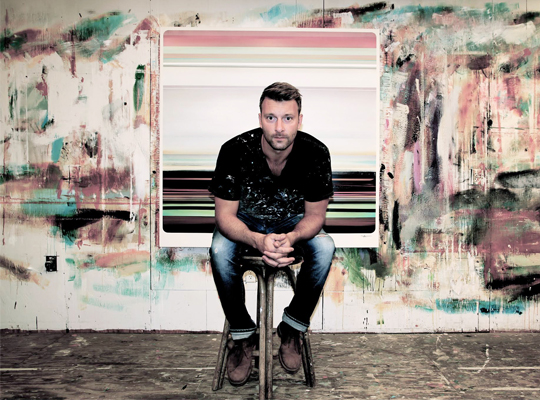 Micah Crandall-Bear
Please come to ART STAGE JAKARTA at Sheraton Grand Jakarta, Gandaria City from Aug 11-13 and meet artist Micah Crandall-Bear
Micah's abstract landscape paintings are telluric images that capture the delicate balance between man and nature. His concept is infused with landscape details that hint at daily and seasonal shifts in light, evoking a sense of evolution and balance.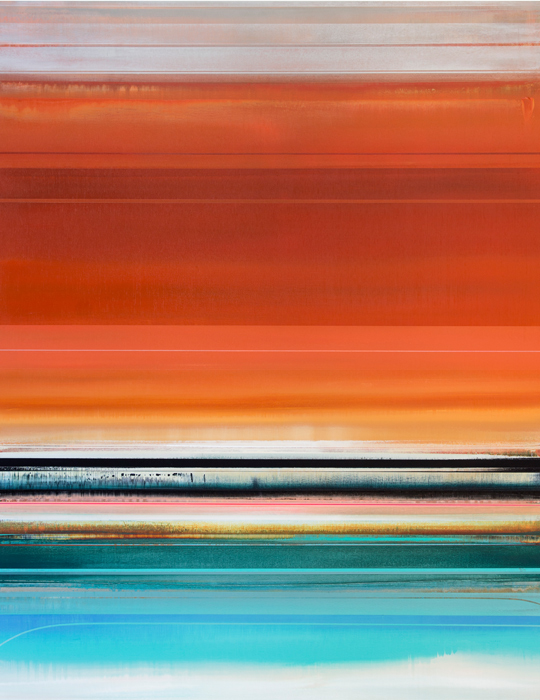 Ventria by by Micah Crandall-Bear
"I like the idea of viewing something that creates a sense of place or nostalgia, but not an actual place. The very deliberate line work pulls them into the abstract." –
Micah Crandall-Bear.
Art lovers in Jakarta will be able to witness Micah's latest works firsthand as he is slated to host his very own exhibition in conjunction with D Gallerie at the Art Stage Jakarta, which will be held on August 11–13, 2017 at the Grand Sheraton Jakarta. Sugar & Cream caught up with the esteemed artist whose work now adorns the walls of prominent corporations and university hospitals in USA, Facebook data centers in Malaysia, Sweden, and more.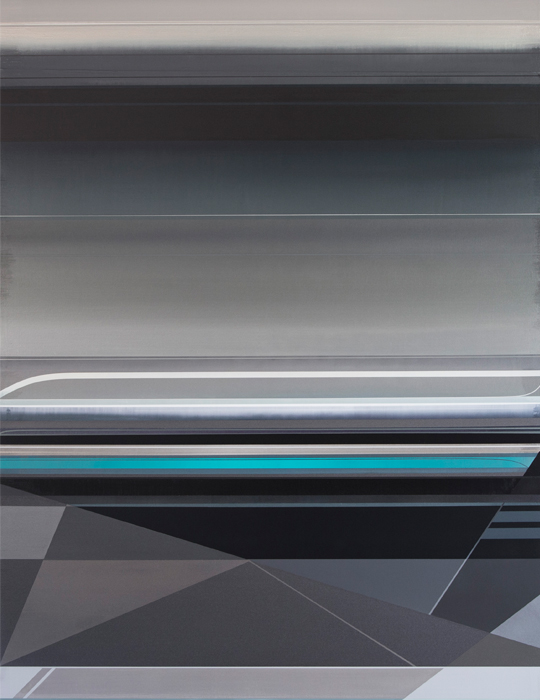 Hydrous by Micah Crandall-Bear
An Interview with artist Micah Crandall-Bear
Tell us more about your paintings. You constantly build up lines of a variation of colors, which results in a composition that is harmonious, calm, and balanced. Does the process come naturally to you?
"I paint very intuitively, so there isn't much planning going on. That's not to say I don't rely on my mental toolkit to know what works and what doesn't. I definitely lean into balance. Even when my pieces are more gestural, they still come back to center. My favorite part of painting is finding those moments when something unexpected happens, and it completely makes the painting. When they read like a well-written paragraph, I know they're finished."
Sometimes you combine light, dark colors with a thin layer of soft colors. Is there any particular thing you wish to convey? How do you achieve a thin layer of color on canvas?
"Including thin and/or hard line in my work is meant to pull it away from being too recognizable. I like the idea of viewing something that creates a sense of place or nostalgia, but not an actual place. The very deliberate line work pulls them into the abstract. The simple line becomes something more, something with movement like dashed lines on a road becoming one as you look out of a moving car."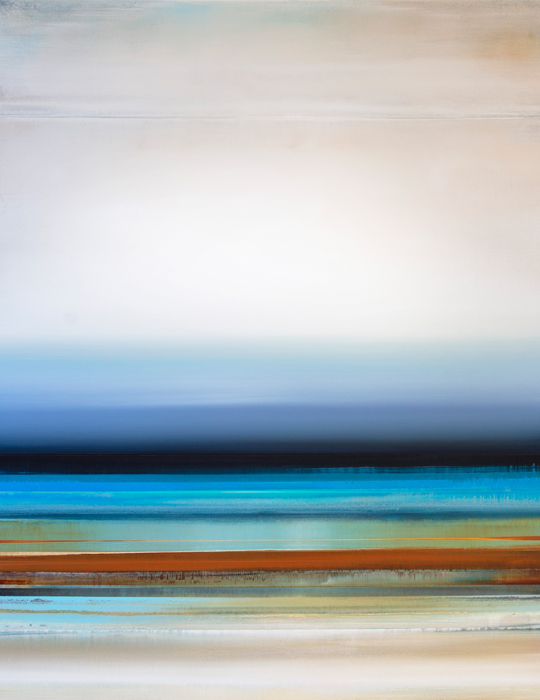 Carnelian by Micah Crandall-Bear
How many paintings are you going to exhibit in Jakarta? Are most of them abstract landscape?
"I will be showing 6 large works in Jakarta. They will all be from this year's production––very immersive, colorful, and telluric."
Do you currently work on new artworks that are under a different direction from the ones that will be exhibited in Jakarta?
"The work I am showing in Jakarta is very representational of the work I am doing right now. It is very current for me, which is good. I always feel that my most current piece is the best one yet, until I paint another. I've been working on some spherical pieces that I really like. I don't know if I will always do them, though. They might be something that I have to do in order to discover something that needs to be applied to my other work. That happens a lot––I have to execute ideas that I would probably never show in a gallery in order to take my work as a whole to the next level."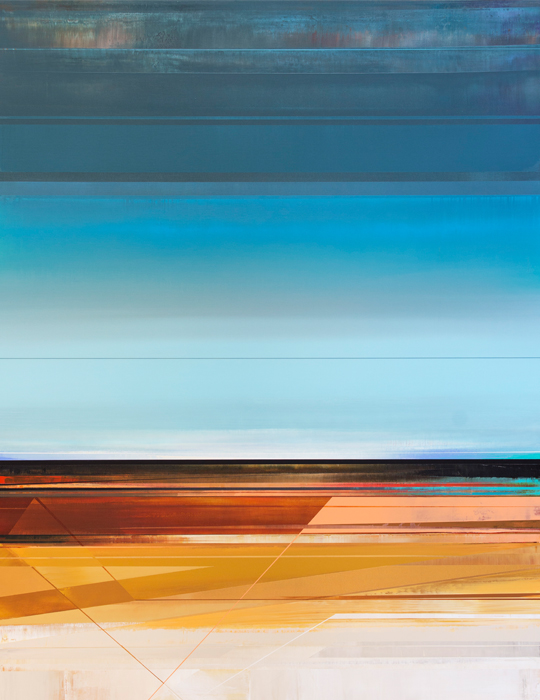 Domain by Micah Crandall-Bear
Do you have any favorite painters/sculptors? Are there any particular artists that have influenced your works?
"So many artists inspire me. I see new work every day that blows me away. Not just painters, musicians inspire me to paint. Right now, I am listening to a lot of Gregory Alan Isakov and Tycho. As far as painters go, I am most influenced and inspired by Mark Rothko and Gerhard Richter."
If you are given an opportunity to do any collaborative works, who would you wish to work with and why? What could it be?
"I would actually love to paint a car. I've always thought it would be very cool to team up with Mercedes-Benz or Land Rover or something, and create a painting that would wrap the clean, sexy lines of a beautiful car."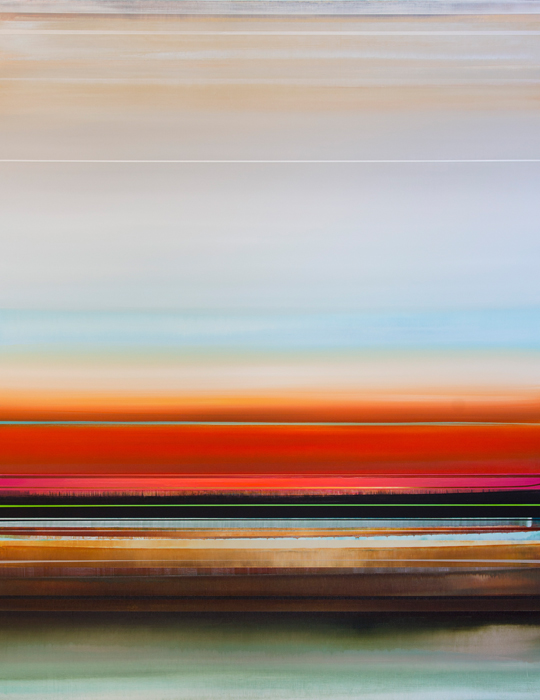 Strandline by by Micah Crandall-Bear
Have you ever thought that you would someday be invited to exhibit your artworks as far as Southeast Asia, specifically in Jakarta?
"I can't say that I have. It's funny because I have recently been thinking to myself that I need to exhibit outside of California more, because California is such a great place and has so much to offer artists, it's sometimes hard to see beyond it. I feel like when we become so involved in our day-to-day activities, it's hard to remember to breathe and take it all in. I've been working so much to hit goals in my career. I will take in the culture of Indonesia as much as I possibly can, and remind myself that my art brought me to this amazing place."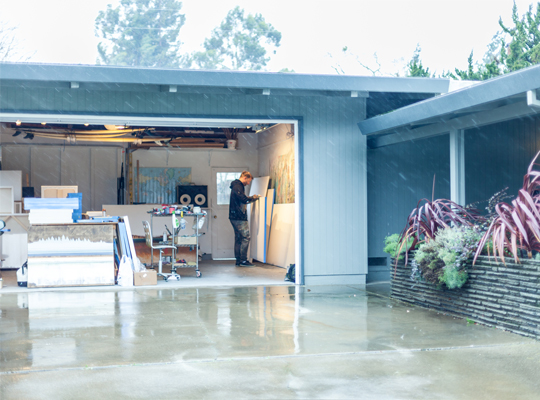 Micah Crandall-Bear Studio