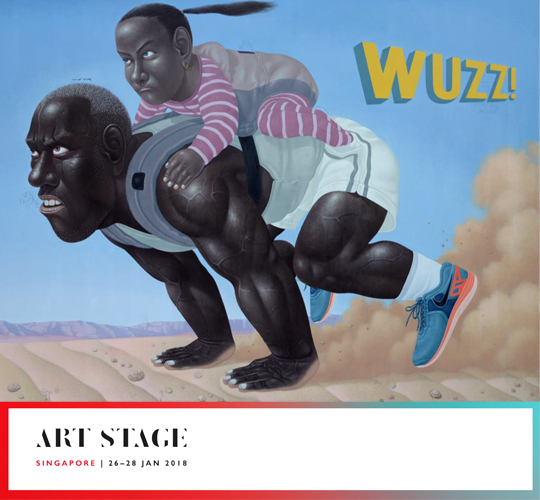 ART STAGE Singapore 2018 Edition
Published by Sugar & Cream, Friday 26 January 2018
Text by Auliya Putri, Images Courtesy of ART STAGE
This article was published on January 8, 2018
SAVE THE DATE! Singapore, 26 – 28 January 2018
Salah satu pameran seni kontemporer paling ditunggu akhirnya datang kembali. Tetap memegang status sebagai salah satu pameran seni terbesar di Asia Tenggara, ART STAGE Singapore hadir dalam edisinya ke-8 mulai dari 26 – 28 Januari 2018 di Marina Bay Sands Expo & Convention Centre. Tak tanggung, dalam edisinya kali ini ART STAGE Singapore menawarkan berbagai pilihan karya dari puluhan geleri yang ikut serta dari Asia maupun dunia. Juga disusul dengan Southeast Asia Forum yang kali ini diusung dengan tema 'Art Meets Design: Cultural Trend or Fashionable Lifestyle?'. Dimana nanti forum ini menyelenggarakan sebuah pameran yang berisi interaksi antara seni dan fashion yang di kuratori oleh Mira Sianipar.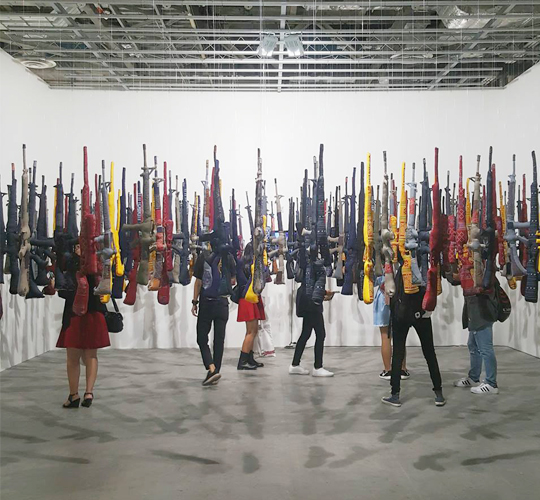 Anon Pairot – Weapons for the Citizen
Sebagai sorotan utama dalam edisi kali ini ialah selling exhibition dari kolaborasi dengan koleksi The Tiroche DeLeon, pameran eksklusif dari Fernando Botero dan selling exhibition dari seniman Amerika ternama Alexander Calder. Sebagai pemain penting dalam dunia seni kontemporer di Asia, ART STAGE Singapore terus berinovasi dengan menghadirkan program-progam yang tidak hanya menarik tapi juga mendorong berkembangnya pasar seni global.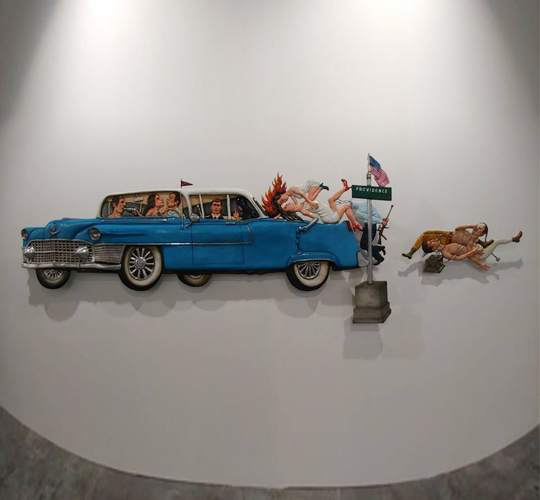 Entang Wiharso – Double Story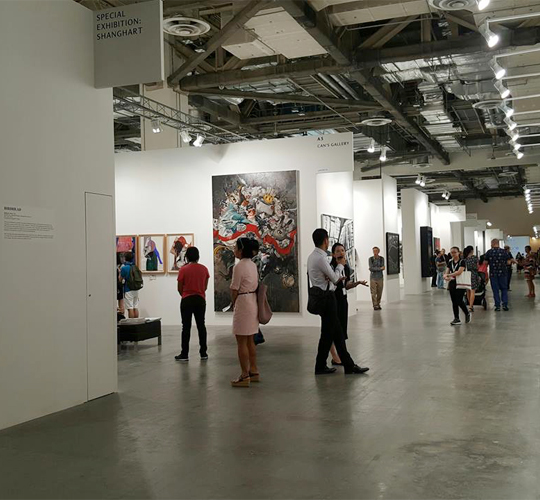 Art Stage Singapore 2017