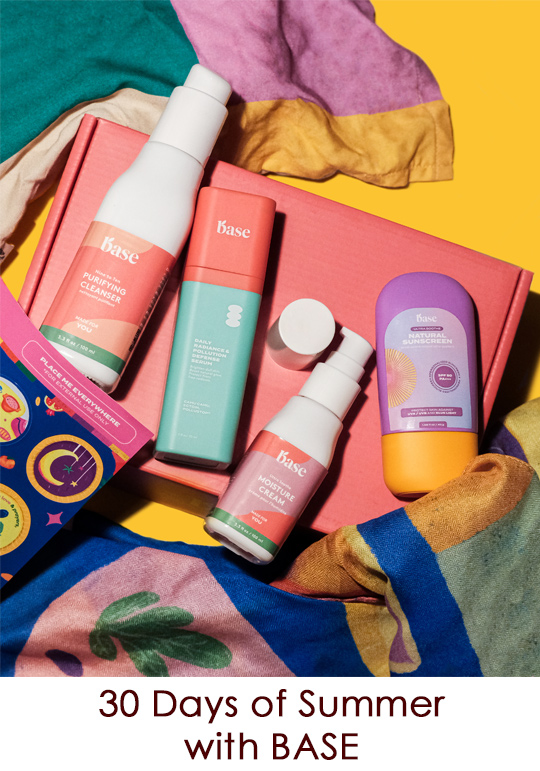 presented by

MENUJU CANTIK SELAMA 30 HARI RAMADAN BERSAMA BASE
Published by Sugar & Cream, Tuesday 12 April 2022
Images Courtesy of BASE
"30 Days of Summer (Serunya Ramadan Meriah with BASE)"
Puasa merupakan salah satu kewajiban bagi umat muslim dalam menjalankan ibadah. Namun ada banyak rintangan yang harus dihadapi, mulai dari rasa lapar, cepat lelah, hingga masalah kulit wajah yang mengalami dehidrasi. Melihat ini, BASE menggagas sebuah gerakan "30 Days of Summer" yang mengajak kita semua untuk fokus menjaga kesehatan kulit dan fisik selama bulan Ramadan agar tetap produktif keseharian.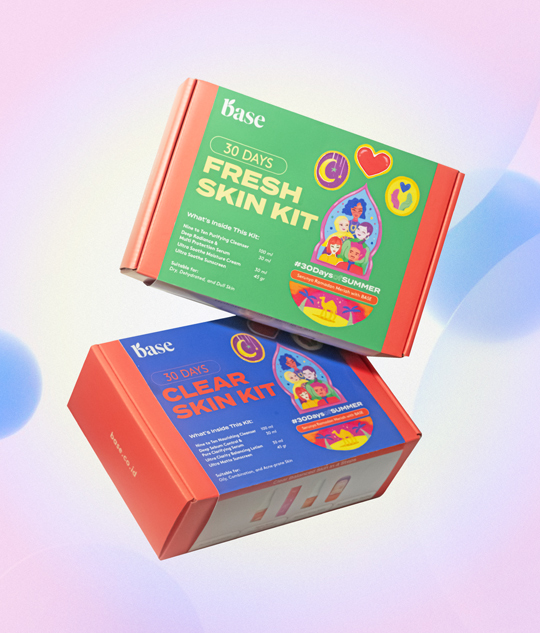 Program apa saja yang ada pada kampanye ini? Diantaranya ialah Free Digital Gift, 30 Days of Live Ngabuburit and Flash Sale, serta New Bundle program. Kita dapat mengakses digital freebies mulai dari curated inspiration, tips dan trik praktis, serta berbagai aktivitas digital lainnya. Kegiatannya pun beragam, mulai dari menu sehat untuk sahur dan berbuka, workout simple dan efektif, hingga diskusi dan konten menarik yang menghadirkan insight-insight berguna menjelang berbuka puasa. Tentunya ditemani banyak figure publik, komunitas, ahli, atau brand partner seperti Tasya Kissty, Smitten by Pattern, Pishy Yoga, Self Hug, Madgrass, Homelab, The Farm to Table Life, dan Barre with Mitch.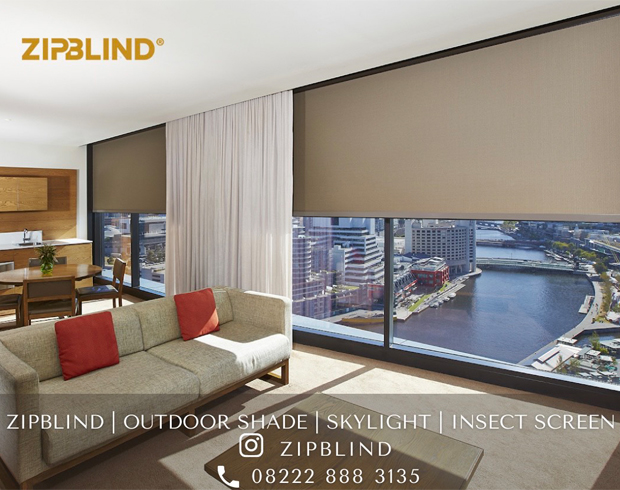 Presented by Zipblind
Bertepatan dengan kampanye ini, BASE juga memperkenalkan produk terbarunya, Daily Radiance & Multi Protection Serum. Dimana serum untuk segala jenis kulit ini mengandung berbagai bahan aktif yang tersertifikasi – Camu-camu, Pollustop, Ectoin – dan diekstrak dari tumbuhan secara ethical, lalu diproses dengan metode Bioteknologi. Menjadikannya sebagai serum perawatan, pencegahan, dan perlindungan dari berbagai uncommon terutama polusi.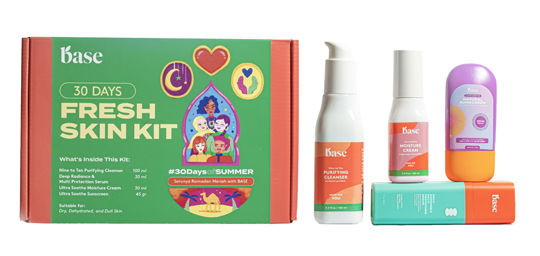 Fresh Kit
"Ramadhan tahun ini menjadi lebih istimewa, karena semakin banyak konsumen mulai meningkatkan kembali optimisme dan harapan untuk menjadi lebih baik dan lebih positif. Momen ini ingin dimanfaatkan oleh BASE untuk lebih memberi semangat dan energi bagi konsumen dalam meng-improve a better version of themselves dengan berbagai program yang relevan dan memberi benefit untuk konsumen," ujar Cissylia Stefani sebagai Brand Director BASE. (AP)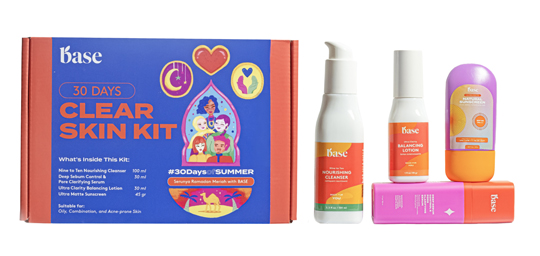 Clear Kit