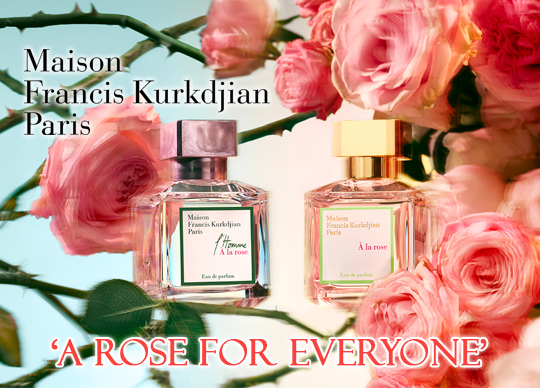 presented by

MAISON FRANCIS KURKDJIAN – 'a rose for everyone'
Published by Sugar & Cream, Wednesday 09 February 2022
Images courtesy of Maison Francis Kurkdjian
À la rose and L'Homme À la rose 
Dalam hal wangi-wangian, kebebasan berinovasi adalah ciri khas yang kuat dari perfumer ternama Francis Kurkdjian pendiri Maison Francis Kurkdjian yang mendunia.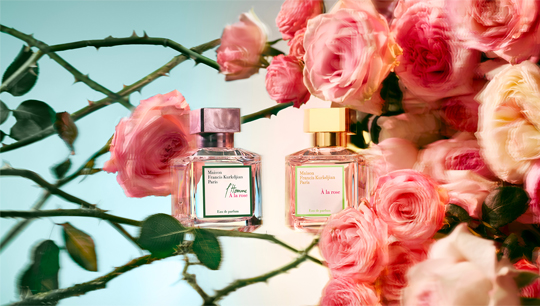 Menyambut Hari Kasih Sayang yang identik dengan bunga mawar, saatnya melirik kembali dua parfum andalan dari Maison Francis Kurkdjian yang mendunia : À la rose dan l'Homme À la rose. Ke dua parfum tersebut lahir dari inspirasi dan aspirasi sama yaitu menawarkan pria dan wanita untuk menikmati wangi kontemporer dari bunga mawar.
Parfum  À la rose & l'Homme À la rose tersedia di The Papilion Duo Pacific Place atau The Papilion Kemang, Jakarta.
À la rose and l'Homme À la rose adalah pasangan yang saling melengkapi dengan kesegaran alami dengan komposisi dan sensualitas yang berani.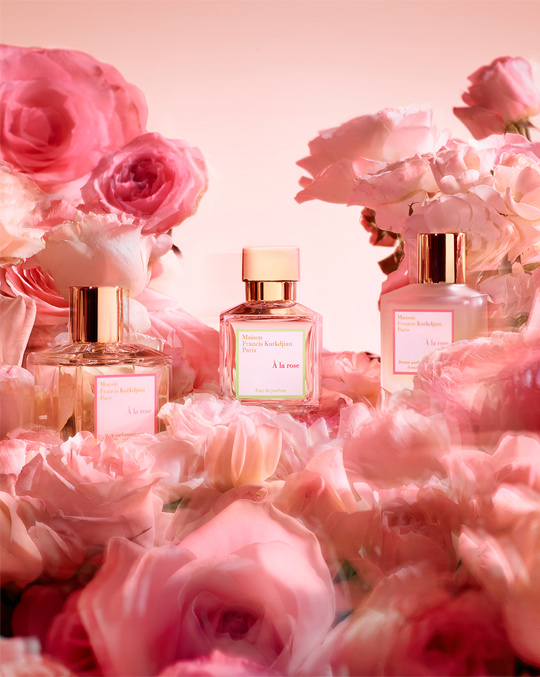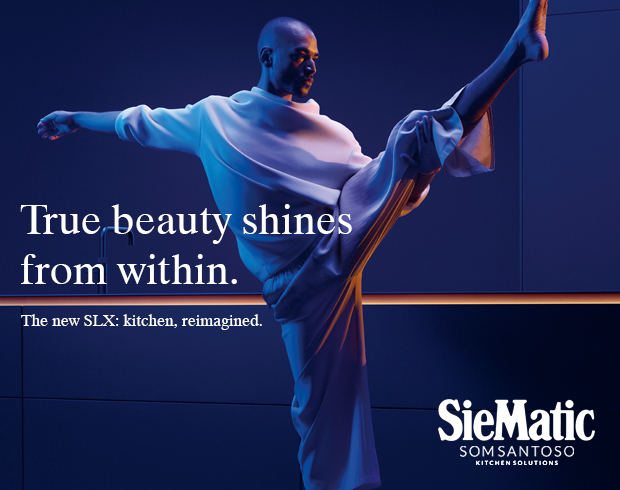 Presented by Som Santoso
À la rose
Diluncurkan pada tahun 2014, la rose adalah salah satu wewangian ikonis Maison Francis Kurkdjian, merayakan wanita dengan semangat yang tak kunjung padam. Bayangkan saja setiap botol berisi tidak kurang dari 400 mawar – 250 mawar Centifolia dari Grasse dengan aroma bunga dengan notes seperti madu dan 150 mawar Damask dari Bulgaria, yang memberikan aksen pir dan lengkeng yang segar. Untuk membebaskan diri dari klise sekitar bunga mawar, Francis Kurkdjian meracik ramuan ini dengan bunga ungu dan magnolia untuk kekentalan nada tengah yang melimpah. Sementara nada dasar, a woody-cedary-musky dipasangkan dengan mawar Centifolia untuk merayakan feminitas sensual kontemporer yang tidak tunduk pada apa pun.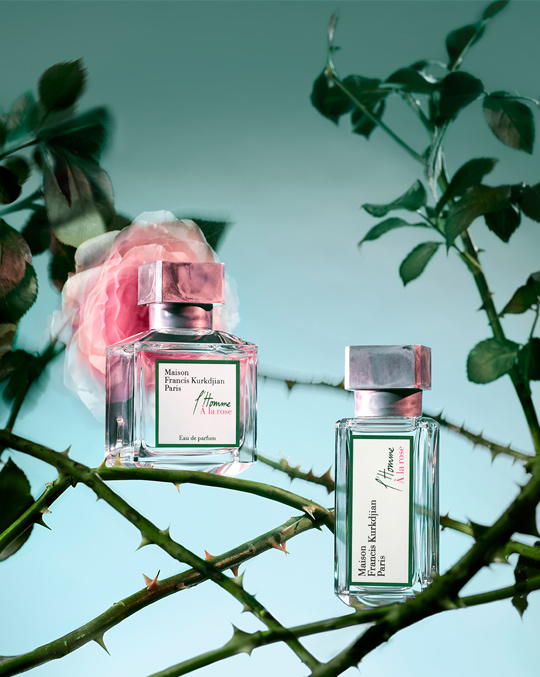 l'Homme À la rose
Ketika perihal gender kian mencair, Francis Kurkdjian melansir parfum terbaru di tahun 2020 lalu yang sangat spesial bagi pria : l'Homme À la rose, sebuah wewangian bunga mawar yang segar dan radian dengan sifat difusi yang kuat. Sebuah kreasi wewangian yang mengguncang pakem aturan, norma kebiasaan dan konvesi kuno. Pada akhirnya bunga mawar yang khas dan identik dengan gender kaum hawa mendapatkan tempat layak dan terhormat bagi pria. l'Homme À la rose menghembuskan vitalitas dan sensualitas dengan citra harum bunga mawar khusus bagi pria.
Simak di sini ulasan mengenai l'Homme À la rose