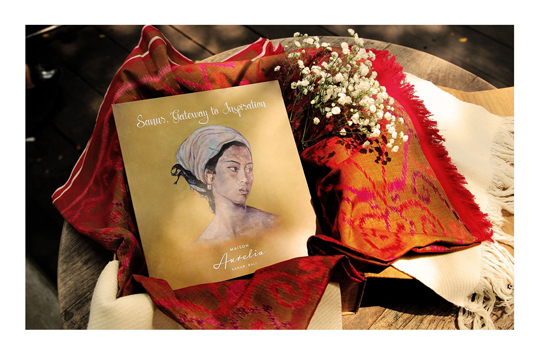 Maison Aurelia by Préférence Launches "Sanur, Gateaway to Inspiration"
Published by Sugar & Cream, Wednesday 16 May 2018
Text by Auliya Putri, Images Courtesy of Maison Aurelia
A Book About Art and Cultural History in Bali
Pulau Bali selalu bersinar dan menjadi destinasi dunia yang favorit hingga kini. Budayanya yang tinggi dengan segudang cerita rakyat dan keseniaannya menjadi salah satu daya tarik. Mulai dari sejarahnya hingga seni yang melekat menjadikannya sebuah identitas. Merayakan hari jadi pertamanya, Maison Aurelia memperkenalkan  buku tentang seni dan sejarah budaya Bali berjudul 'Sanur, Gateaway to Inspiration'.
Sophie Marivin selaku Hotel Manager Maison Aurelia mengatakan bahwa buku ini ialah sebagai undangan kepada para tamu untuk lebih mengetahui tentang budaya Bali dan Maison Aurelia sendiri. Ia menambahkan, 'Sanur, Gateaway to Inspiration' adalah upaya mereka dalam membagikan esensi keindahan seni dan sejarah budaya Bali yang tak akan lekang oleh waktu.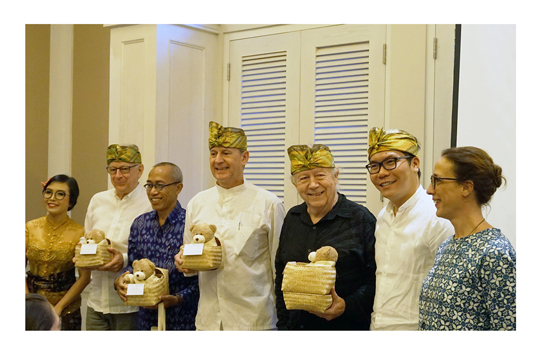 'Sanur, Gateaway to Inspiration' dikurasi oleh Jean Couteau, sejarawan seni ternama yang memiliki pandangan unik mengenai kehidupan di Pulau Bali, dan Alistair Speirs, pendiri Phoenix Communication. Buku ini menampilkan lukisan dan biografi seniman-seniman terkemuka, sebut saja Walter Spies, Rudolf Bonnet, Miguel Covarrubias, Le Mayeur, Theo Meier, Emilio Ambron, William Hofker, Antonio Blanco, Arie Smit, Donald Friend dan Geneviéve Couteau.
Selain lukisan dan pelukis, 'Sanur, Gateaway to Inspiration' juga membagikan informasi mengenai museum-museum di Bali, termasuk Musem Puri Lukisan, Museum Le Mayeur, Agung Rai Museum of Art, Museum Seni Neka, Museum Rudana, Museum Renaissance Blanco, dan Museum Pasifika. Tujuan Maison Aurelia dalam membagikan informasi tersebut adalah agar setiap tamu terdorong untuk mengenal lebih jauh sejarah seni Bali dan lukisan yang dipamerkan secara eksklusif di masing-masing museum.