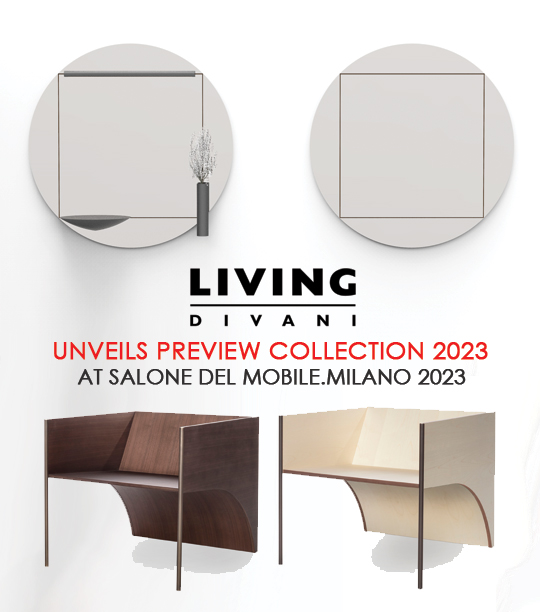 presented by

LIVING DIVANI UNVEILS PREVIEW COLLECTION 2023 AT SALONE DEL MOBILE.MILANO 2023
Published by Sugar & Cream, Wednesday 15 March 2023
Images courtesy of Living Divani
Neutral Colors, Sophisticated Details, and Natural Finishes Prevail
Penelitian, inspirasi, dan desain dari tiga hal inilah Living Divani merilis koleksi baru 2023,mencakup elemen dengan identitas berbeda yang melengkapi produk dalam katalog. Semua ini  dapat dipadukan untuk memenuhi beragam kebutuhan. Tiap objek membantu mendefinisikan tidak hanya kualitas estetika tetapi juga keunikan material dan peran fungsional dalam lanskap domestik. Palet warna netral, detail halus, dan hasil akhir alami mendominasi, hasil referensi sejarah yang ditafsirkan dengan gaya dan estetika kontemporer.
ARK Armchair by David Lopez Quincoces
"The idea was to make an object-like armchair, ARK, that was almost like a graphic sign, where the curved line meets the straight one defining a profile, a seat and a backrest." – David Lopez Quincoces –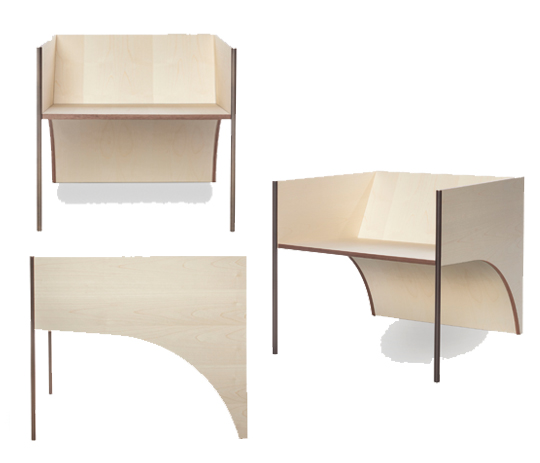 Ekspresi keindahan dari material hidup dan alami seperti kayu, ARK Armchair yang dirancang oleh David Lopez Quincoces ditentukan oleh garis sederhana dan murni. Kayu, 'kendaraan' ekspresif, dirancang melengkung demi menciptakan bentuk dinamis namun harmonis dengan pesona abadi, sedikit playful, dan tampak kontras dengan kaki batang logam. Armchair ini didesain dan dipamerkan untuk pertama kalinya untuk Six Gallery, sebuah workshop dan tempat kelahiran ide untuk beberapa karya dari David Lopez Quincoces. Kini masuk dalam katalog Living Divani sebagai perabotan pahatan, memesona karena kepribadiannya yang kuat.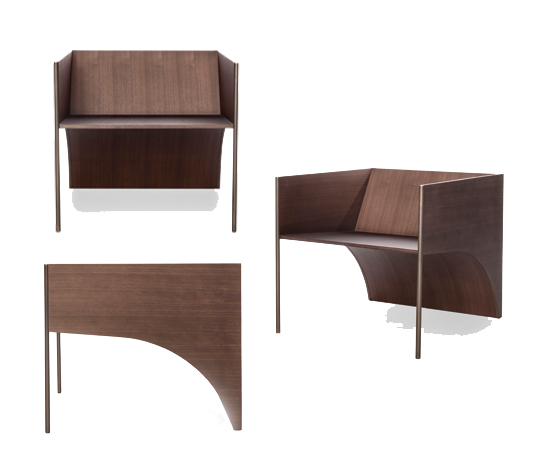 Presented by Interni Cipta Selaras
PARADIGMA Mirror by Marco Lavit
"A mirror is the extra window in a room. Paradigma makes this window both domestic and functional." – Marco Lavit –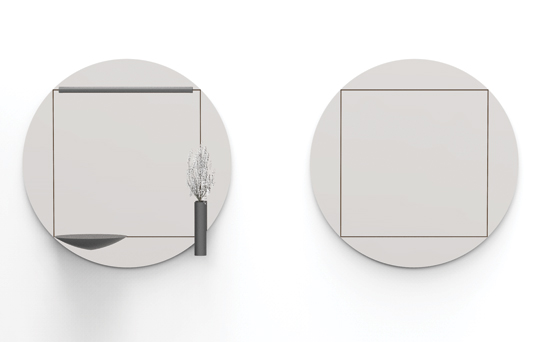 Living Divani memperluas koleksi aksesorinya dengan Paradigma. Cermin terbaru yang dirancang oleh Marco Lavit. Vitruvian Grid berfungsi sebagai inspirasi: bentuk bulat permukaan cermin mengakomodasi empat sumbu pemandu di mana berbagai aksesori kayu dapat dimasukkan untuk melengkapi fungsinya. Bergantung pada posisi elemen, sistem cermin dapat memungkinkan interpretasi yang lebih simetris atau asimetris, dengan kemungkinan memiliki produk yang disesuaikan, intim, dan dibuat sesuai ukuran.