LG Display bekerja sama dengan Ross Lovegrove, menampilkan serangkaian koleksi lampu OLED yang inovatif. Koleksi yang terinspirasi dari tema bawah laut ini dipamerkan di event Euroluce 2017 bulan April lalu.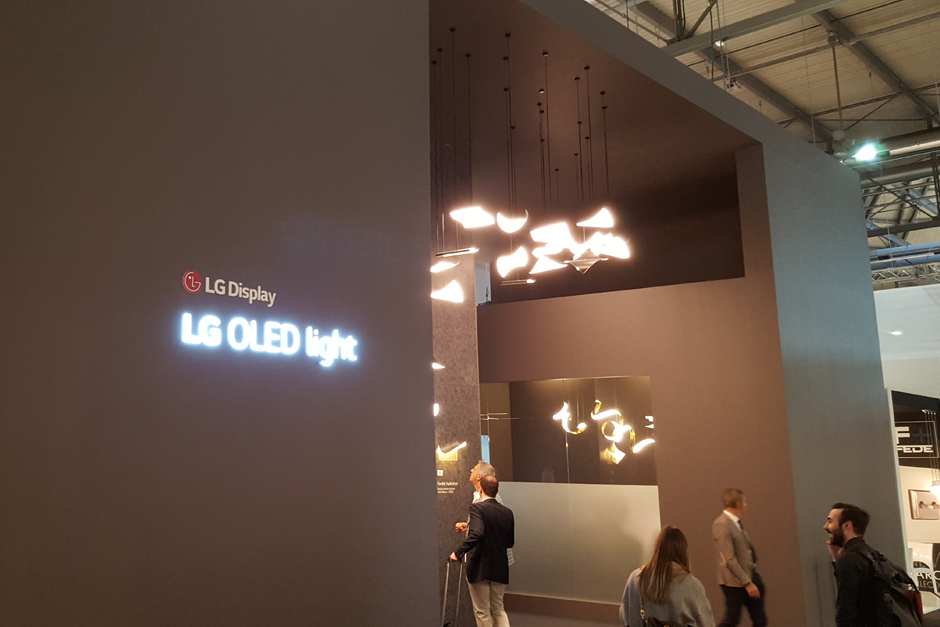 Exhibition Stand at Euroluce 2017, Milan
Pada event Euroluce 2017 di Milan, LG Display mempersembahkan koleksi lampu OLED terbaru dengan tema "The Light of Inspiration". Dalam eksibisi ini, LG Display menunjukkan keunikan teknologi OLED yang memungkinkan terjadinya revolusi pada desain lampu, melalui serangkaian panel OLED inovatif, kisah sejarah kolaborasinya dengan para desainer internasional, serta inspirasi di balik koleksi terbaru tahun ini.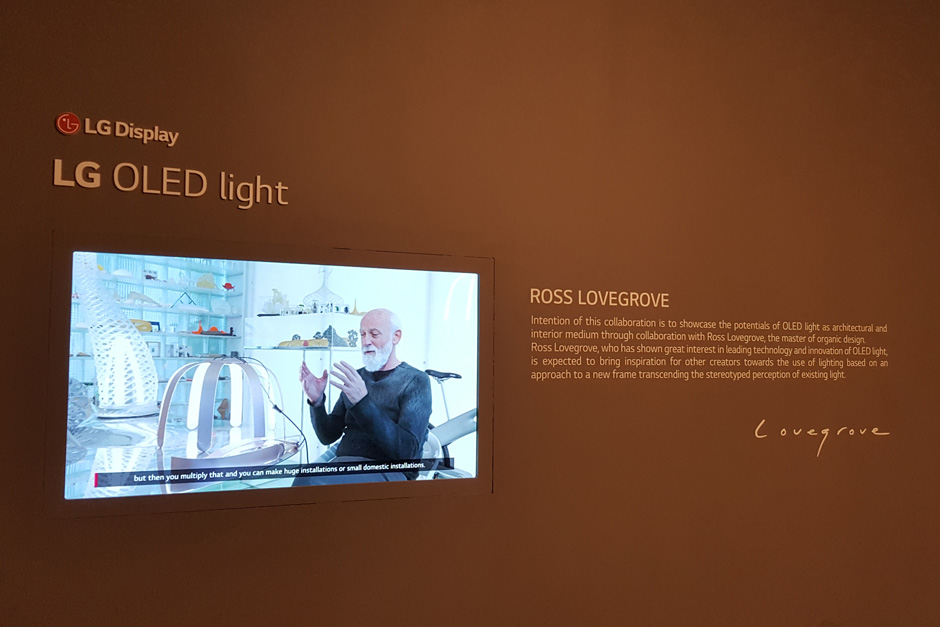 Photo Video Display of Ross Lovegrove in the Exhibition
Produk paling eye-catching yang dipamerkan adalah hasil kolaborasi LG Display dengan Ross Lovegrove, salah satu desainer ternama di industri ini. Lovegrove yang dikenal dengan nama "Captain Organic" memanfaatkan teknologi OLED untuk menciptakan lampu yang menyerupai karya seni, dan terinspirasi dari lekukan serta motif kehidupan bawah laut.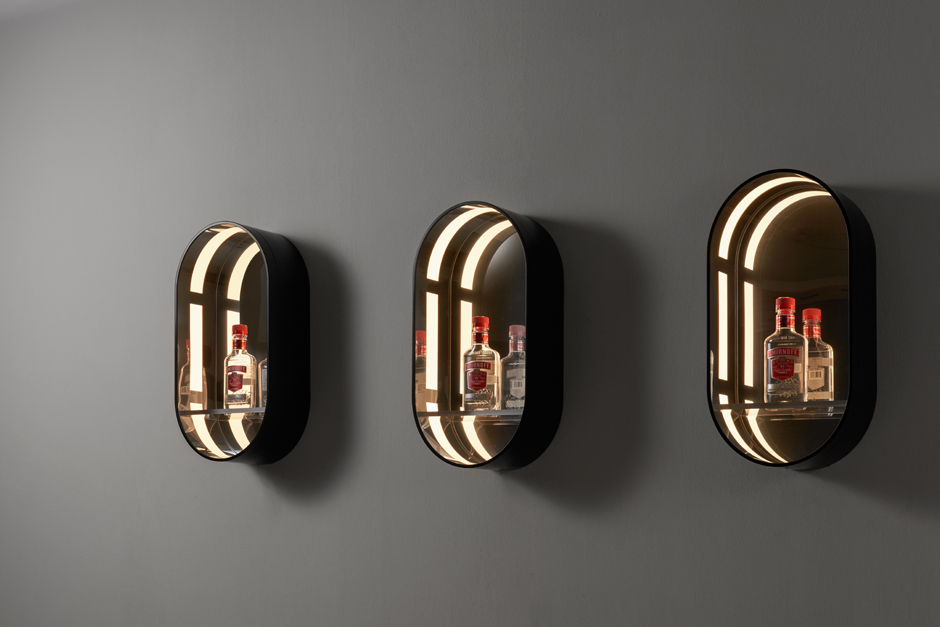 LG OLED Lighting Embedded in Furniture and Interior Elements
Menurut Lovegrove, teknologi OLED ditujukan untuk konsumen yang tertarik dengan kemewahan dan inovasi.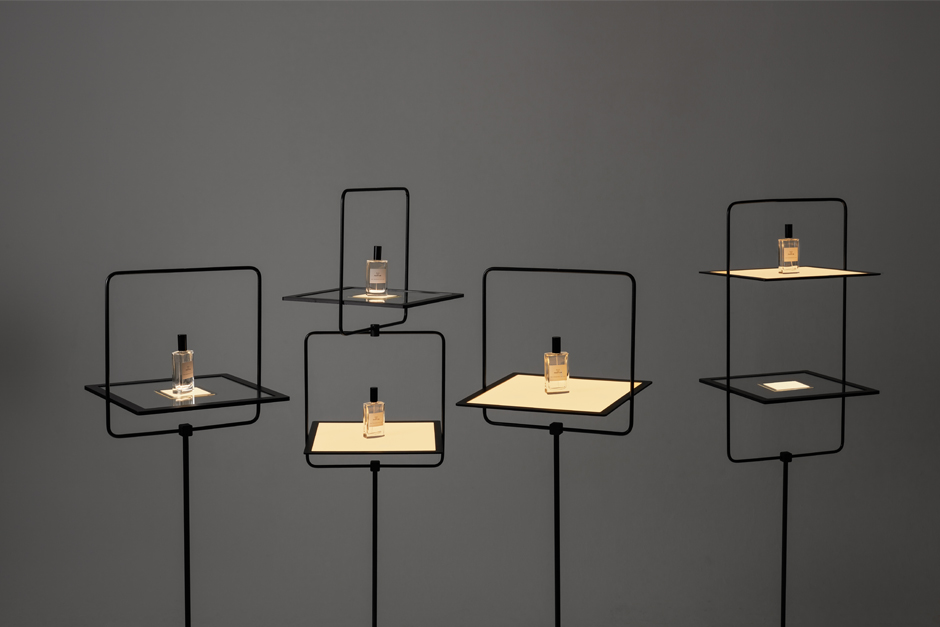 LG OLED Light Square Display for High End Retail
"Saya bekerja sama dengan LG Display untuk menghasilkan produk dengan modul, yang lebih ekonomis dan bisa dibuat menjadi instalasi besar."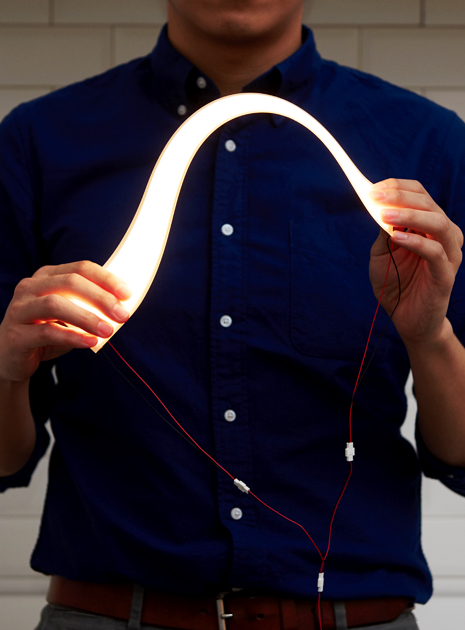 Flexible OLED Light Panel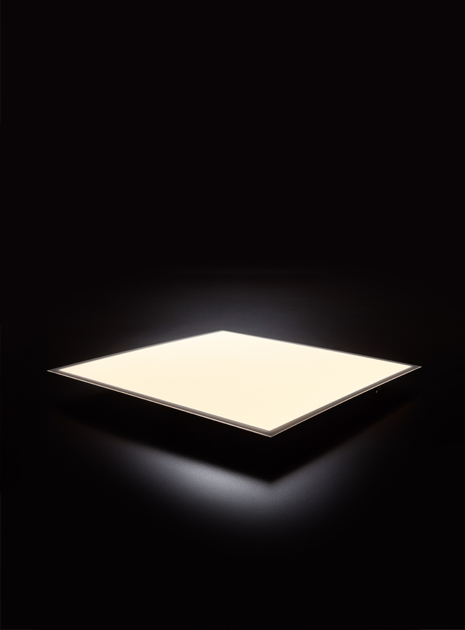 Beberapa koleksi yang dipamerkan dalam eksibisi ini adalah Medusa, yang terinspirasi dari makhluk bawah laut, memiliki desain fleksibel dan mudah untuk ditangani; serta Pyrosome, yang merupakan gabungan antara desain elegan dan teknologi canggih, menghasilkan pencahayaan natural yang merupakan kekuatan OLED.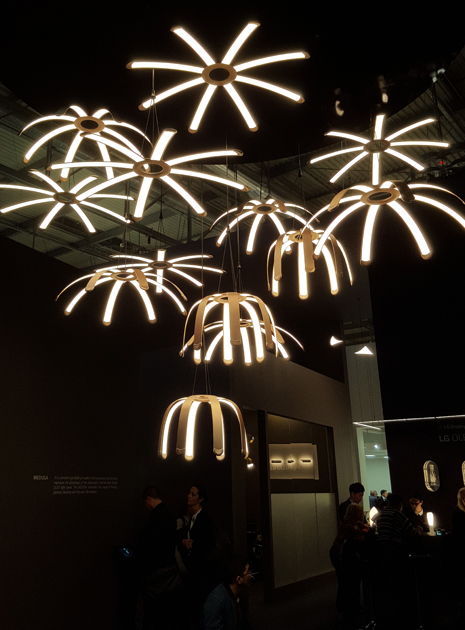 Medusa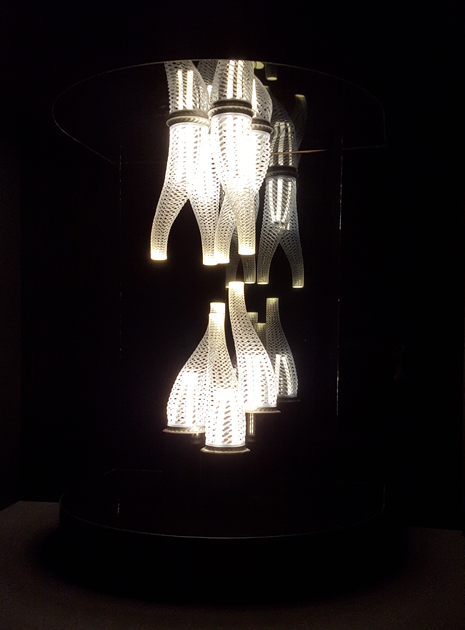 Pyrosome
Selain itu, LG Display juga menawarkan konsep baru untuk tempat tinggal, di mana OLED bisa diintegrasi dengan furnitur serta elemen desain interior lainnya. Sedangkan beberapa produk ditawarkan untuk menjadi solusi display untuk target pasar retail, baik dalam bentuk circular, cylindrical, diamond dan square.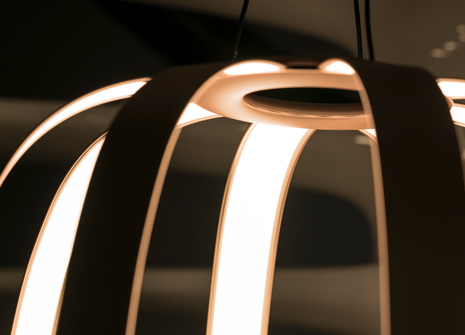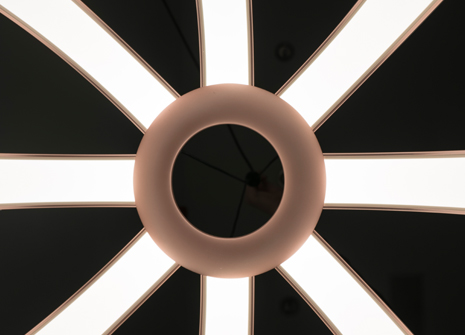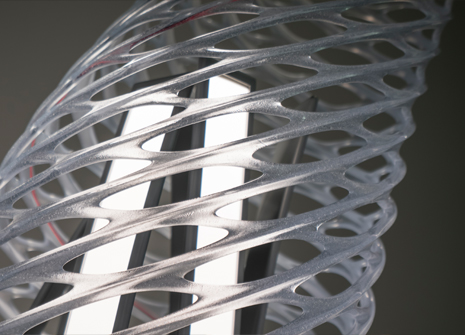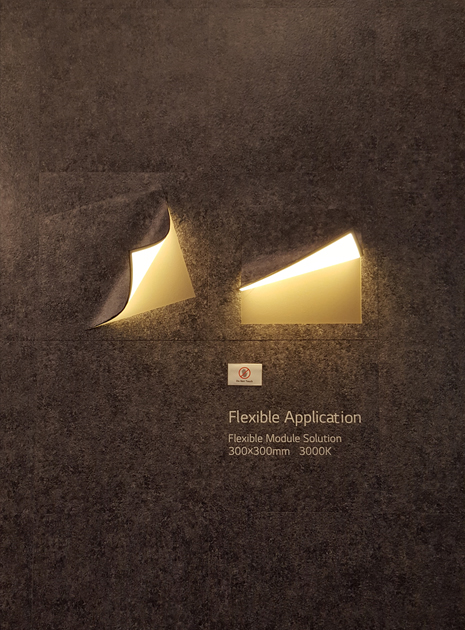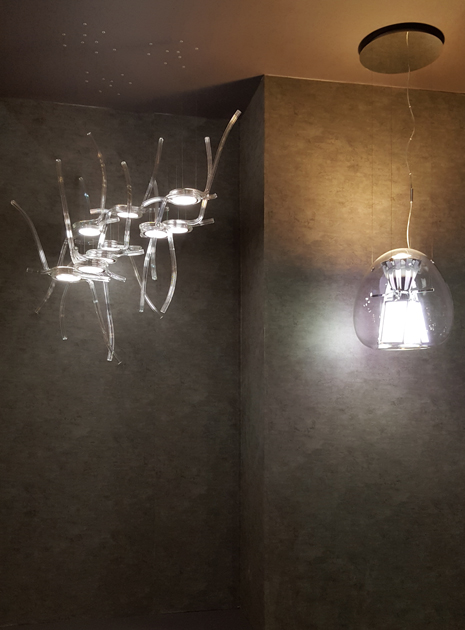 LG Display Supplies OLED Panels to Artemide. Its new OLED lineup is called, Harry H Designed by Bevilacqua and Laura Pessoni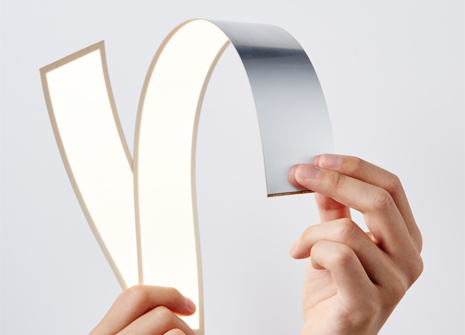 01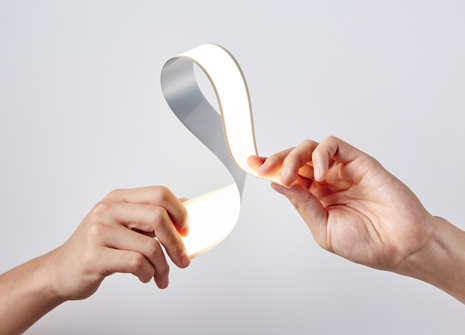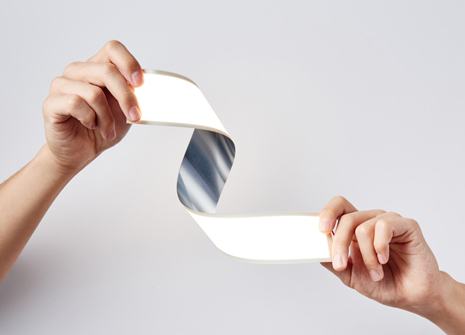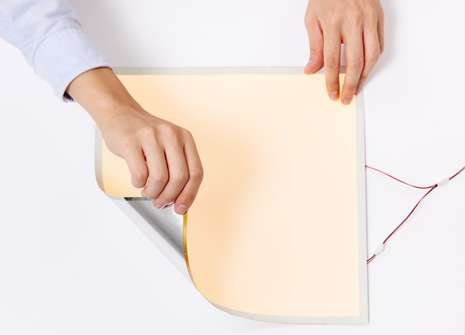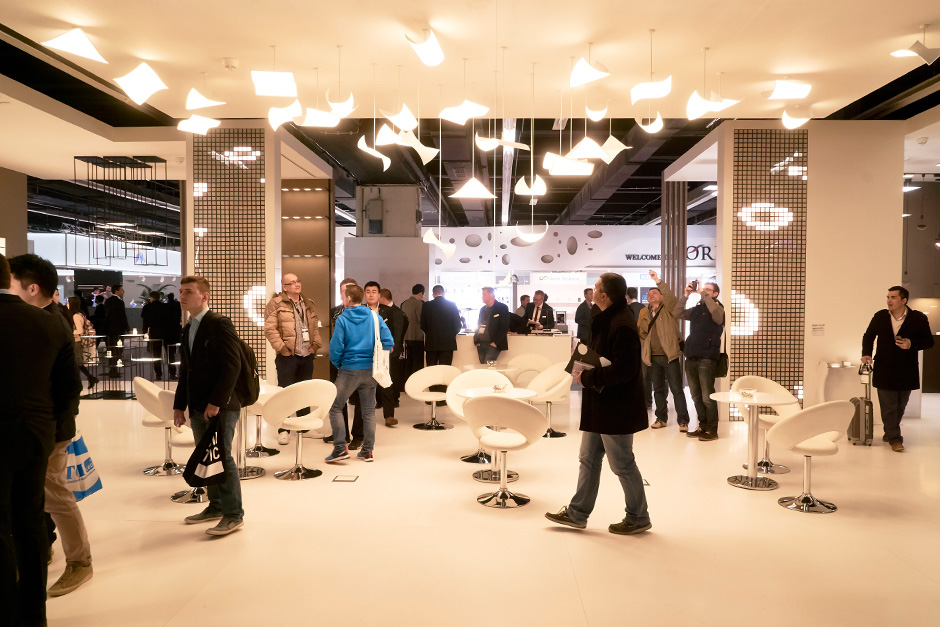 Exhibition Stand at Euroluce 2017, Milan Showing an Installation of Flexible OLED Light Panels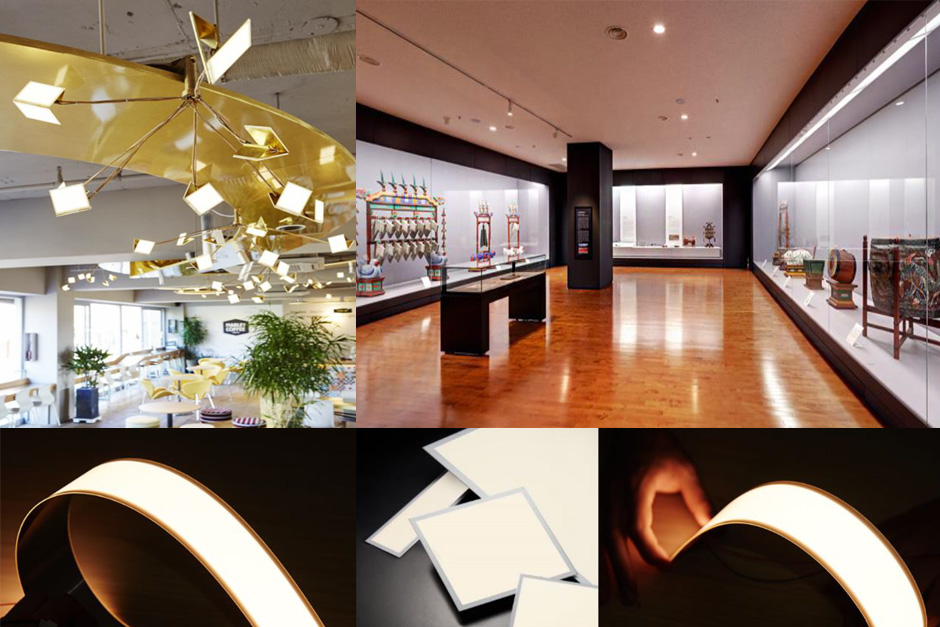 OLED Lighting Applications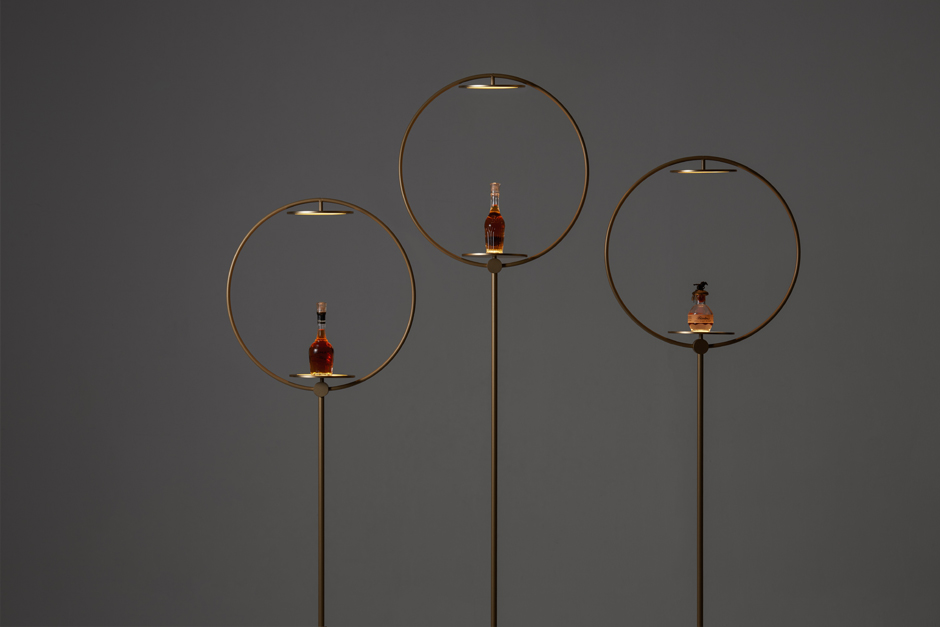 LG OLED Circle Display for High End Retail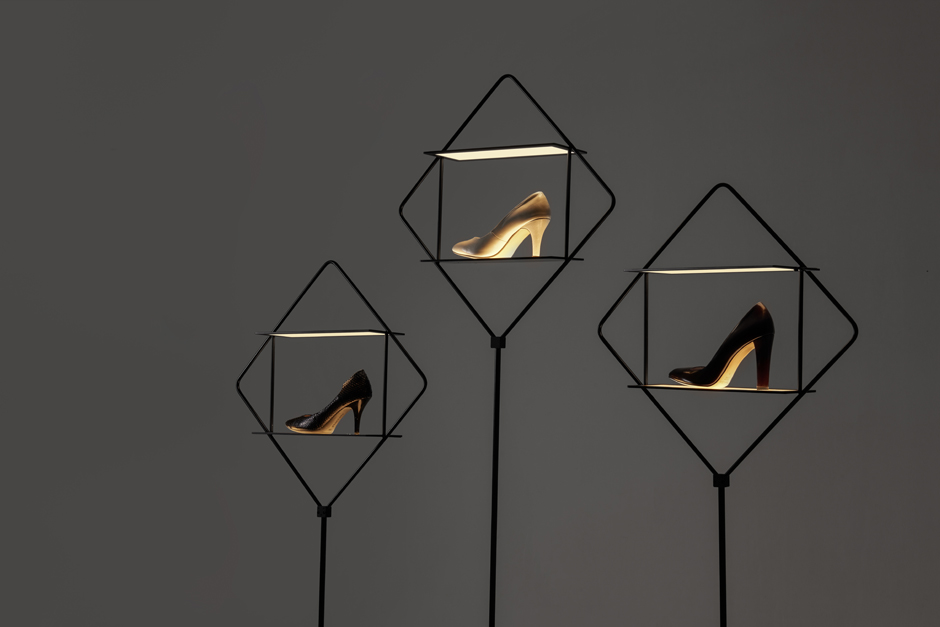 LG OLED Diamond Display for High End Retail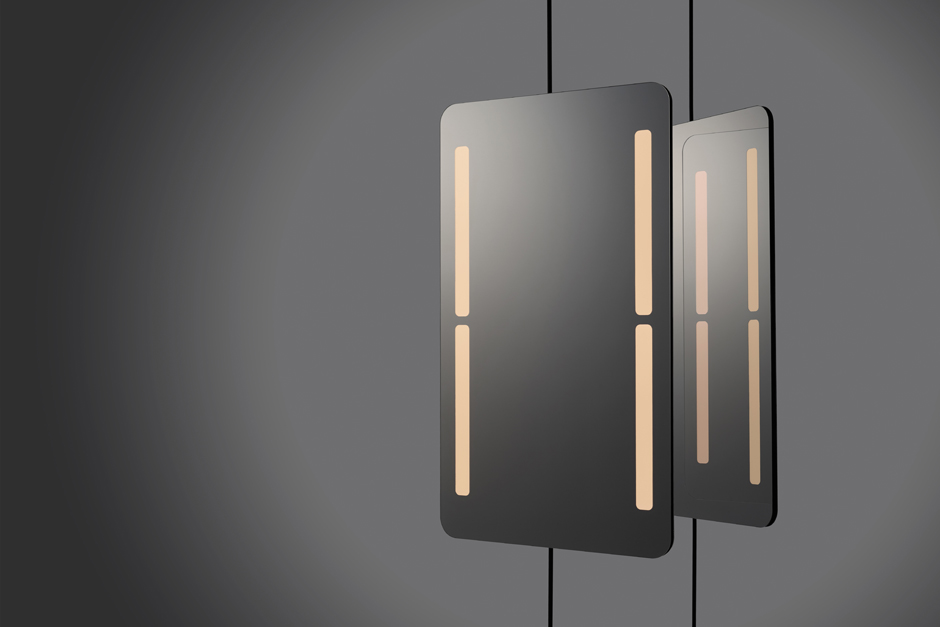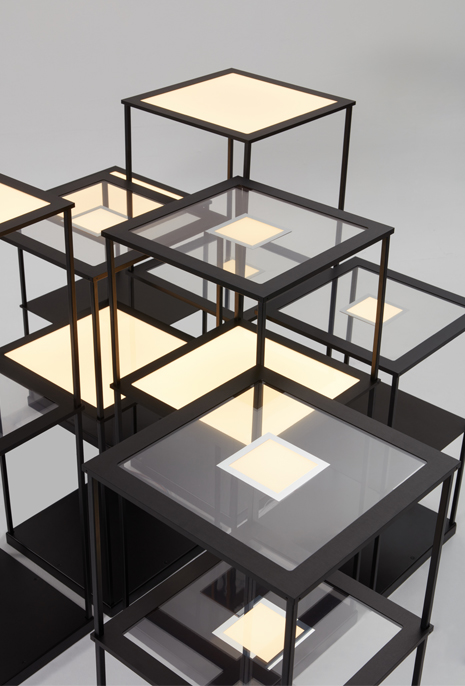 01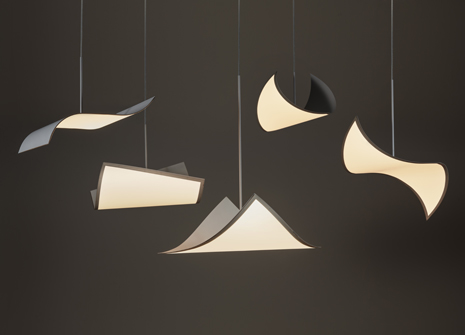 02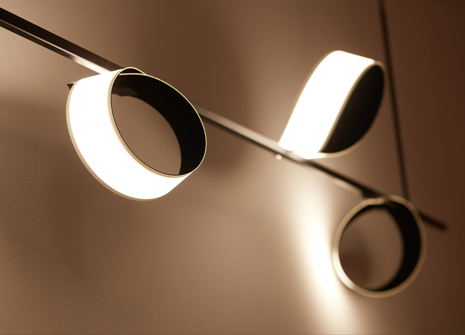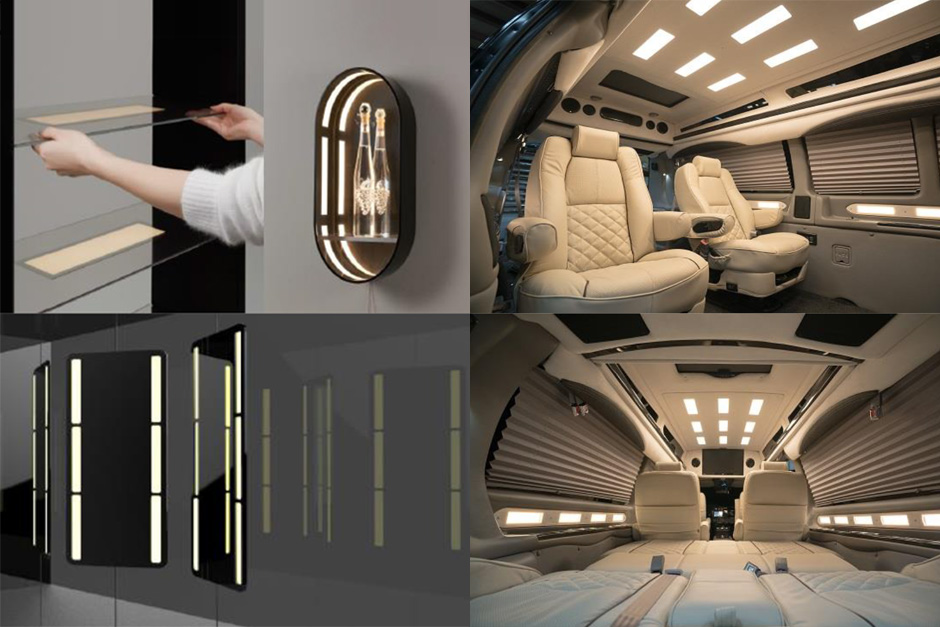 OLED Lighting Applications