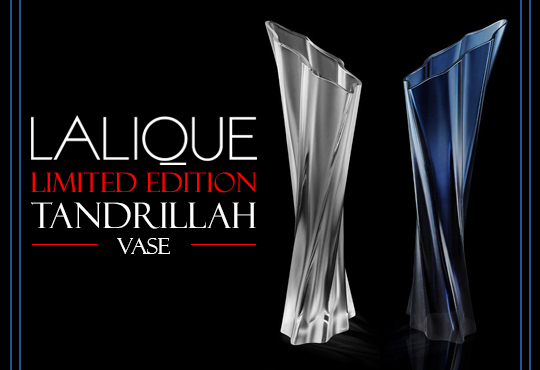 presented by

Lalique Limited Edition Tandrillah Vase
Published by Sugar & Cream, Monday 13 April 2020
Text by Auliya Putri, Images Courtesy of Lalique
Designed By Elizabeth de Portzamparc
'This is not just a mere vase, this is art in a magnificent form of vase"
Menangkap keindahan kristal yang megah, Lalique bersama desainer Elizabeth de Portzamparc menciptakan sebuah mahakarya terbaru berjudul Tandrillah. Koleksi vas ini merupakan keluarga baru dari line Crystal Architecture, diproduksi dalam edisi terbatas, hanya sebanyak 250 buah yang tersedia.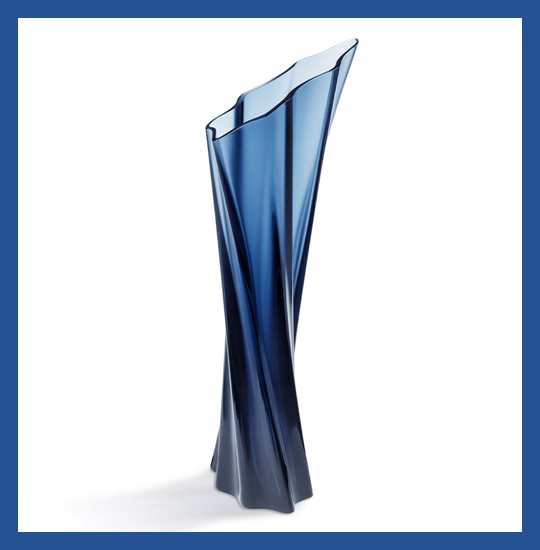 "The Tandrillah vase, with its brilliance, lines, contours and movement, is a concentrated expression of the values that have always inspired me: preservation of the environment, education, access to culture, the importance of democracy, urban planning with a human focus. The symbol has now taken on material form, translated by the craftsmen at the Lalique crystal works who thought it through, created the mould, poured the molten crystal, sculpted and polished the piece in a process that took hundreds of hours." – ELIZABETH DE PORTZAMPARC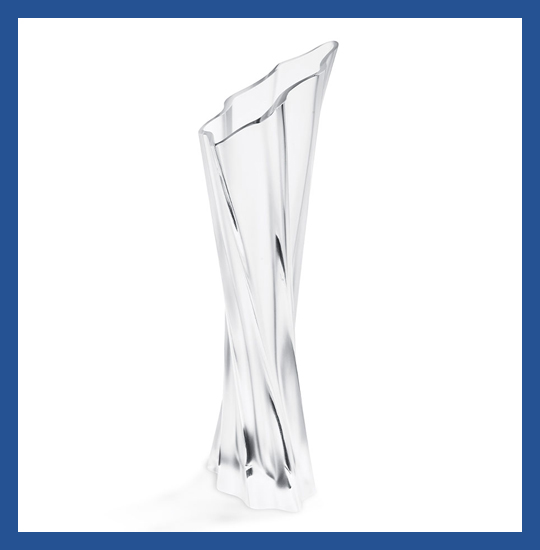 Tandrillah Vase merupakan buah dari imajinasi sang desainer selama bertahun-tahun. Karena melalui koleksi inilah pertama kalinya Ia bermain dengan kristal. Ia mengungkapkan dua aspek cahaya melalui bentuk berliku demi memberikan keseimbangan sempurna antara gerakan dan refleksi. Menyampaikan keindahan tersendiri sebagai ciri dalam pernyataan tentang seni puitis sebuah vas. Dialog inilah yang menjadi aspirasi yang berbicara kepada Lalique dan membuatnya menjadi nyata.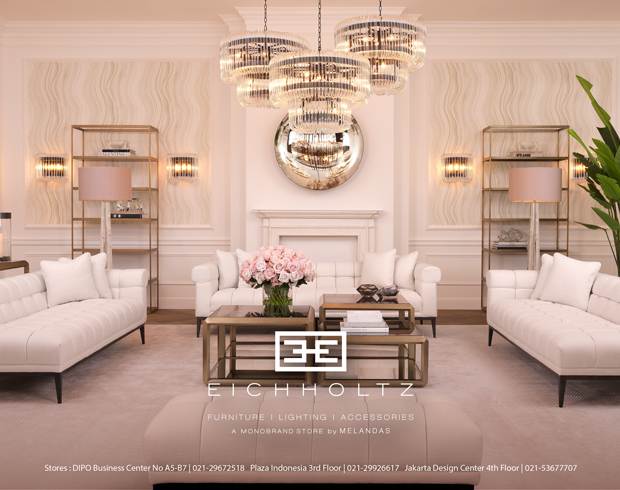 Presented by Melandas Indonesia
Hadir dalam dua varian; clear crystal dan midnight blue crystal, Tandrillah Vase menyampaikan kelembutan ringan sebagai simbol unik yang menghadirkan kreasi seni dalam keanggunannya sendiri.