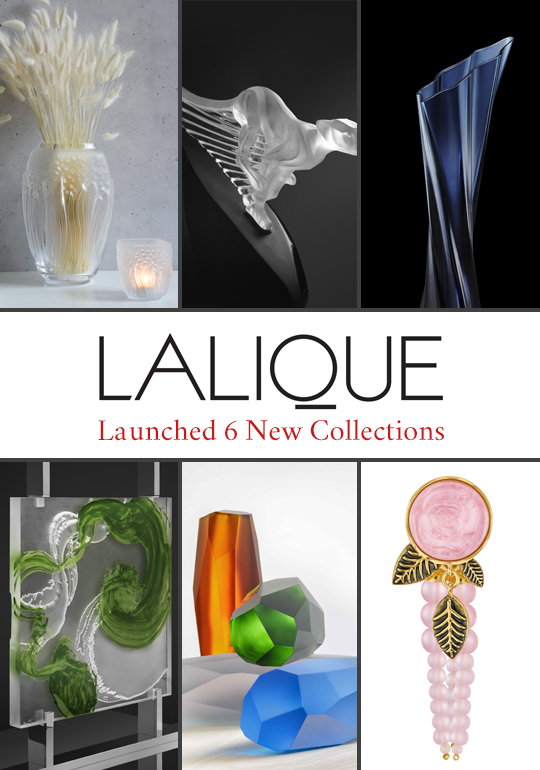 presented by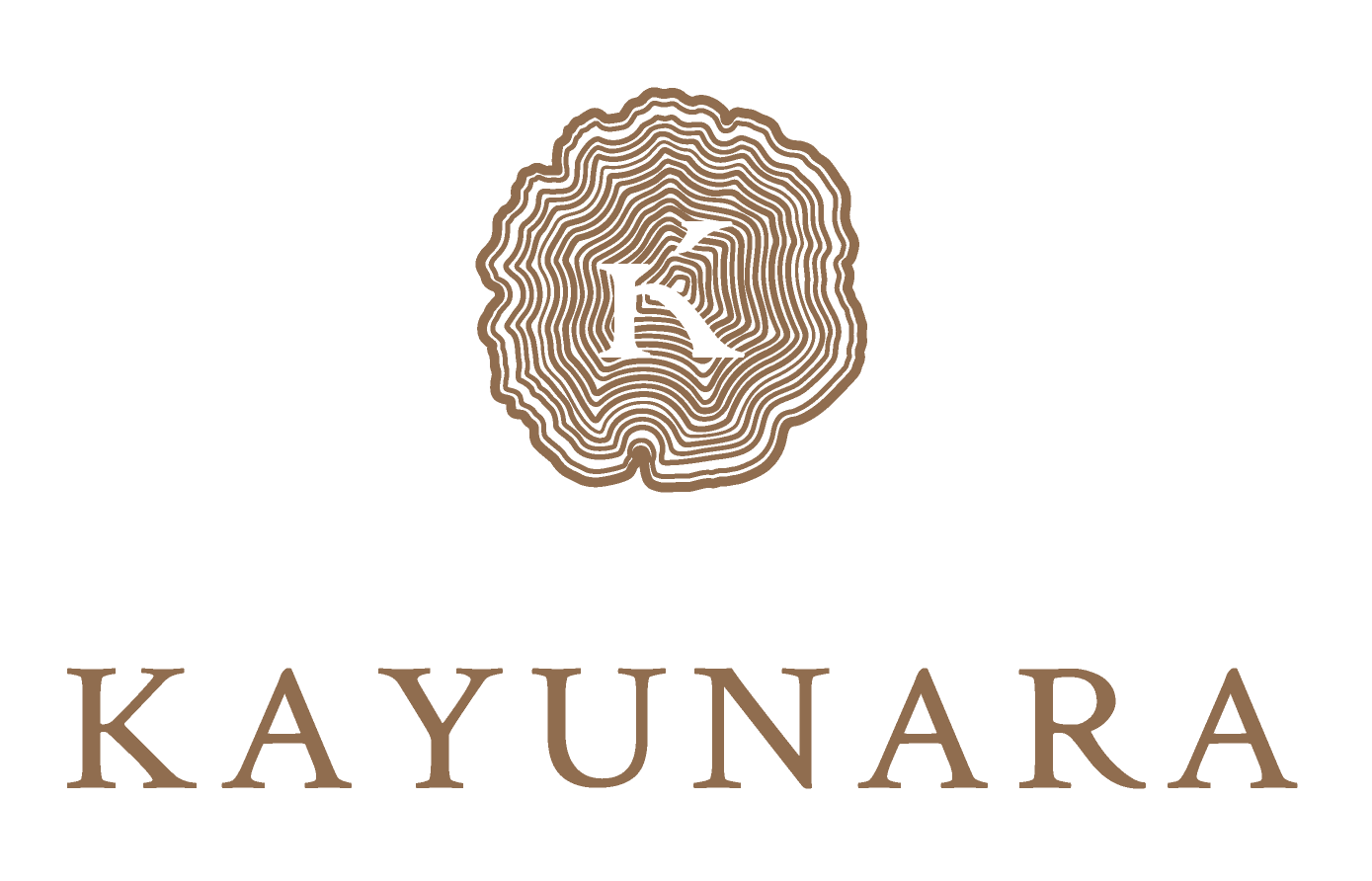 Lalique Launches 6 New Collections
Published by Sugar & Cream, Tuesday 04 February 2020
Text by Dinda Bestari, Image courtesy of Lalique
New Decorative Items Collections and Art Collaborations
Brand asal Prancis yang terkenal akan produk-produk kristalnya yang memukau, Lalique baru saja meluncurkan enam koleksi terbaru. Sebagian merupakan kolaborasi dengan desainer ternama.
Botanica, Spring/Summer 2020
Koleksi Botanica terbaru membawa kita ke alam semesta di mana romantisme bunga kontras dengan kekuatan mineral. Berkat craftsmanship sang seniman serta keahlian glass master, Lalique 'menangkap' keindahan yang simbolis dari bunga peony, lily of the valley, anggrek, dan bunga sakura.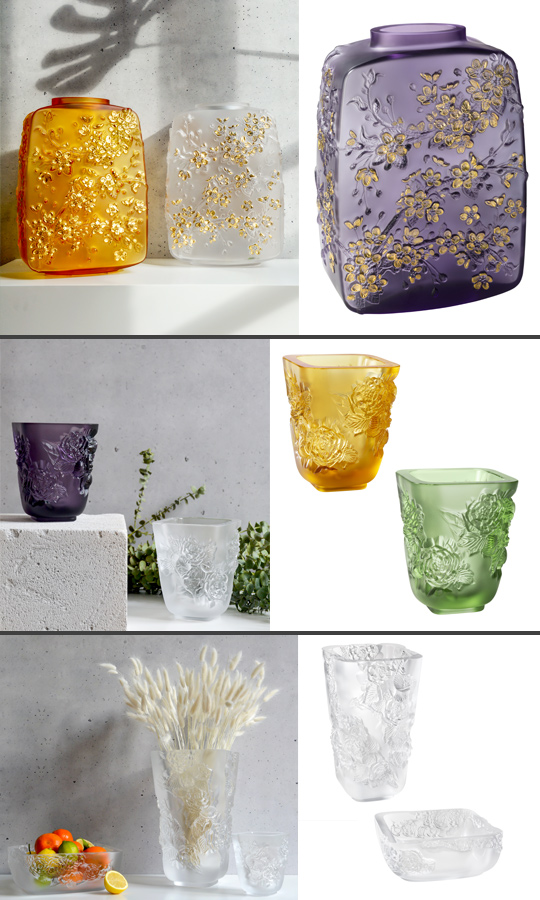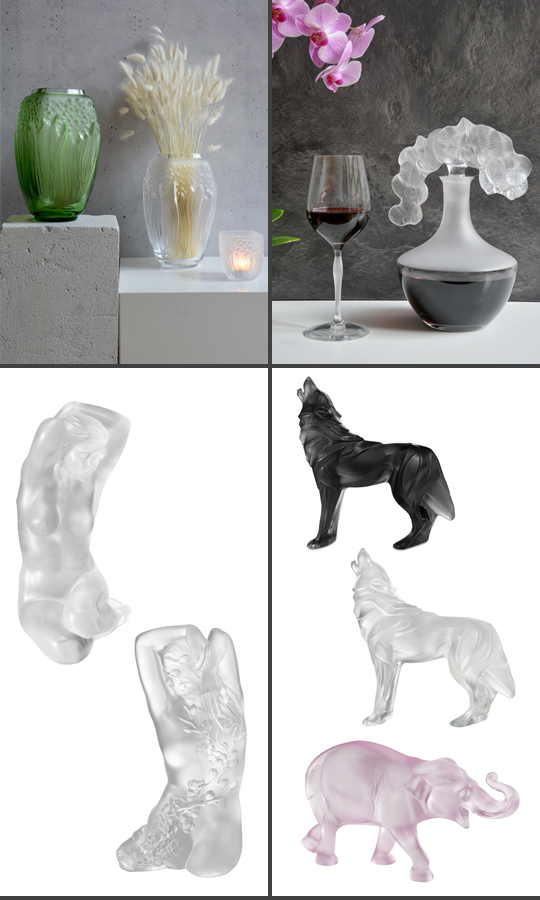 McLaren – Essence of Speed
Diluncurkan pada tahun 2018, Essence of Speed ​​menggambarkan tiga makhluk dalam material kristal jernih yang kemudian masing-masing ditafsirkan menjadi dua ukuran. Menjadi simbol kecepatan, karya kolektor ini dalam edisi terbatas telah dirilis selama periode tiga tahun. Setelah Cheetah dan Falcon, desain ketiga adalah Sailfish yang menakjubkan.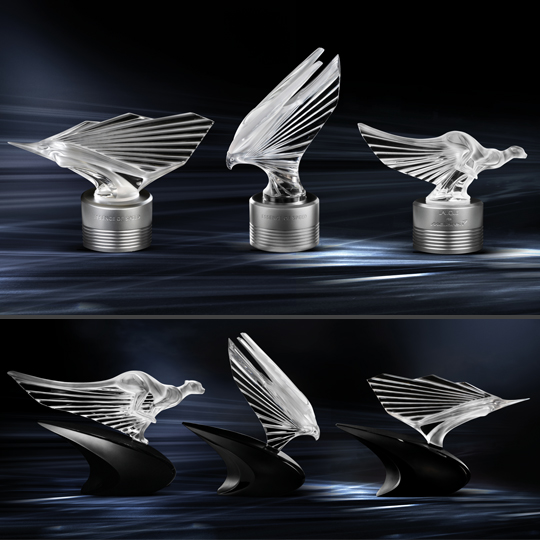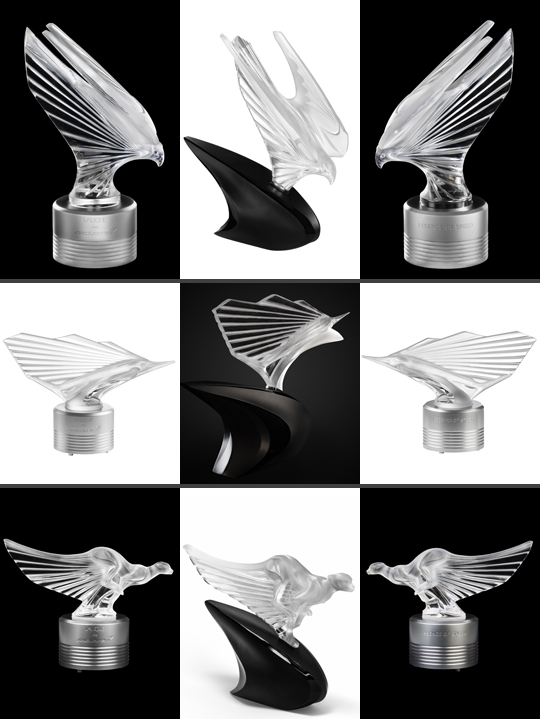 Lalique Art & Elizabeth de Portzamparc – Tandrillah
Terlahir dari 'pertemuan' antara imajinasi Elizabeth de Portzamparc dan keahlian Lalique, Tandrillah merupakan kristalisasi dari petualangan baru dalam koleksi Crystal Architecture. Sejak 2014, koleksi ini telah menyatukan konsep asli oleh kekuatan kreatif terbesar dalam arsitektur. Tandrillah menjadi hasil dari eksperimen selama bertahun-tahun oleh Elizabeth de Portzamparc dalam bidang arsitektur, desain, dan urbanisme yang melahirkan hal spektakuler.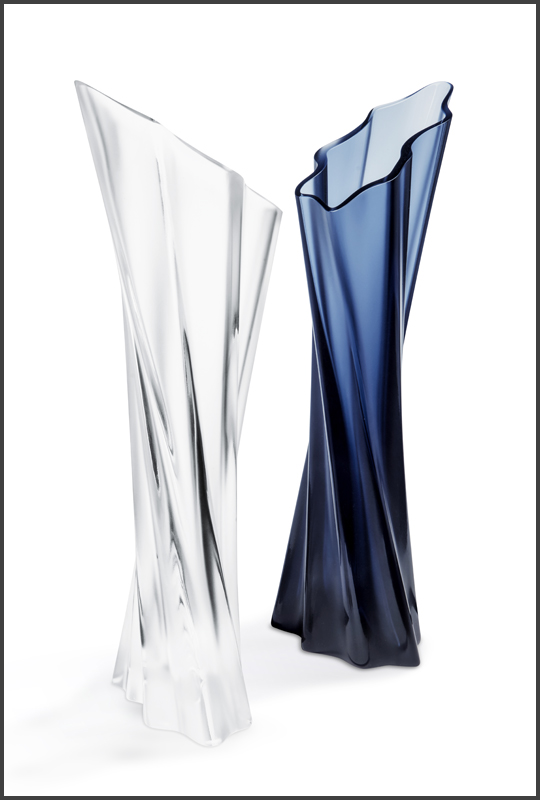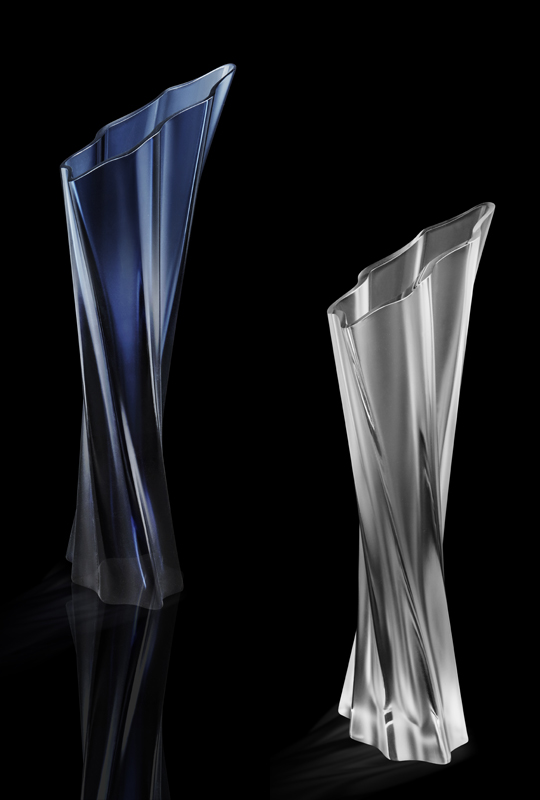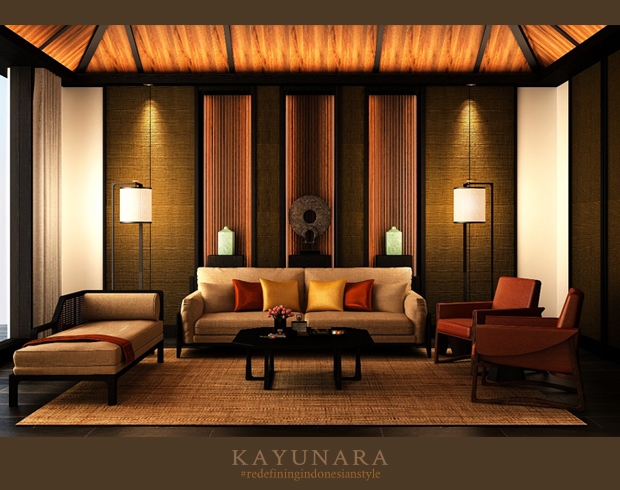 Presented by Kayunara
Lalique Art & Lou Zhenggang – Sun & Moon
Untuk pertama kalinya, terinspirasi dari kanvas abstrak yang dibentuk dengan kristal Lalique. Enam panel kristal bening, masing-masing menampilkan diri mereka sebagai 'lukisan tunggal' di mana kuas terlihat layaknya goresan tinta. Sun & Moon, seri yang diciptakan kolaborasi oleh Lou Zhenggang dan Lalique, diilhami oleh suasana lanskap yang tenang. Dalam karya-karya yang luar biasa, seniman asal Tiongkok ini memberi sebuah penghormatan yang menggambarkan siklus hidup dari dua benda langit, Matahari dan Bulan.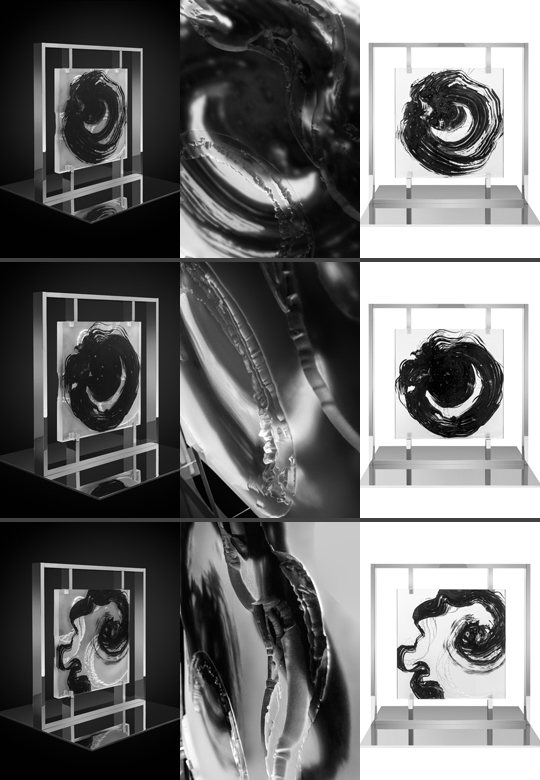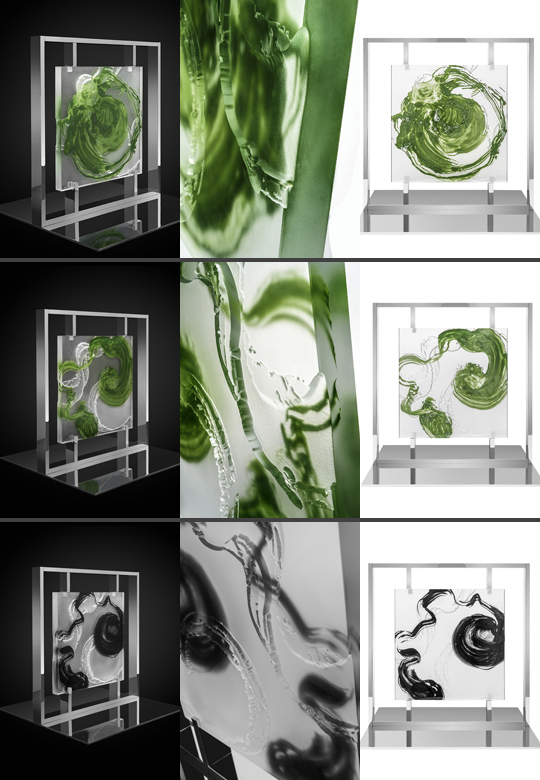 Lalique Art & Arik Levy – RockStone 40, Chapter 2
Seri baru RockStone 40 menemukan inspirasi warnanya dari aurora borealis, efek alami yang merupakan hasil dari atmosfer magnetik di Kutub Utara. Kekuatan magnet, mistik dan spiritual yang dikaitkan dengan kristal, membawa perubahan warna dan koneksi ke sifat kuat kita dan efeknya yang luar biasa.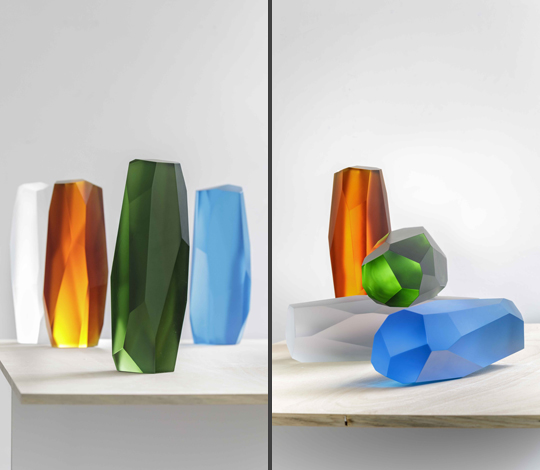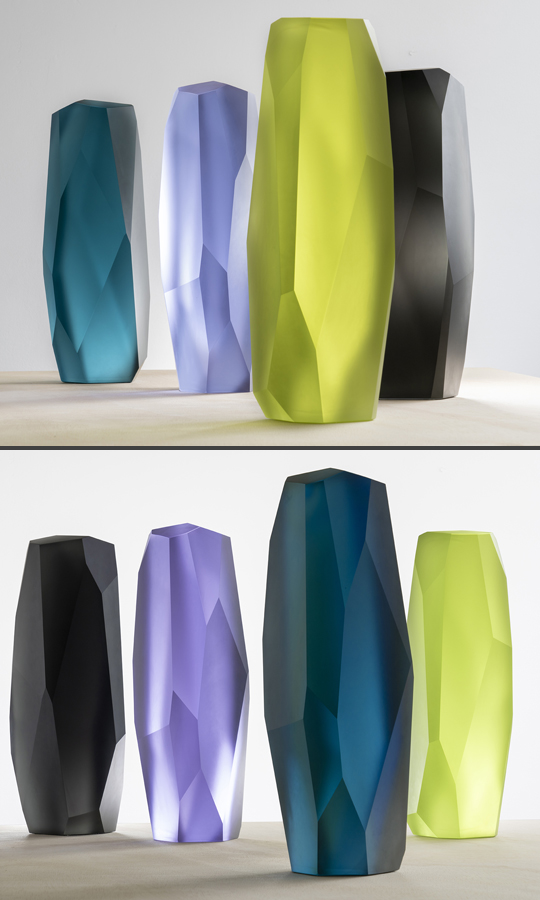 Pivoine
Koleksi perhiasan dari Lalique membuka sebuah era baru akan 'bunga'. Di antaranya bentuk bunga peony dan lily-of-the-valley, sebuah ode to flower menawarkan beragam jenis perhiasan yang semuanya memiliki sentuhan feminitas yang sophisticated. Untuk tahun ini, model-model terbaru telah ditambahkan ke koleksi Aréthuse, muse dari koleksi perhiasan Lalique, sedangkan koleksi Style 1925 juga menampilkan model liontin terbaru.