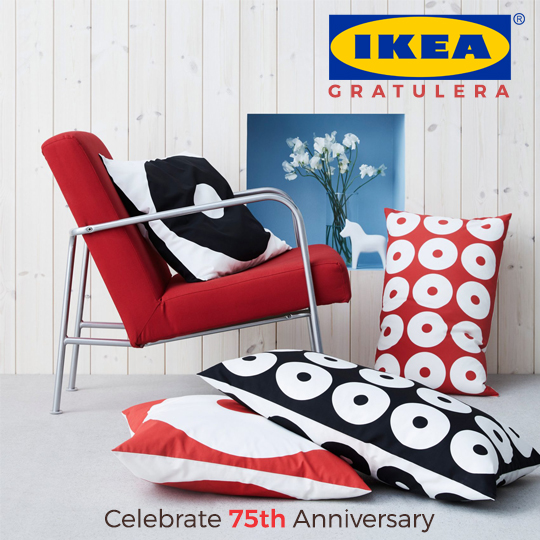 IKEA Launches GRATULERA To Celebrate 75th Anniversary
Published by Sugar & Cream, Thursday 30 August 2018
Text by Auliya Putri, Images Courtesy of IKEA
From 50s to 00s
Tujuh puluh lima tahun sudah berlalu sejak pertama kali IKEA ditemukan oleh Ingvar Kamprad. Merayakan selebrasi ini, IKEA meluncurkan koleksi edisi terbatas yaitu GRATULERA. Dimana koleksi ini mengunjungi kembali produk-produk yang pernah hits dari tahun 1950-an sampai 2000-an. Mereka memecah koleksi ini menjadi tiga periode waktu; 50s – 60s, 70s – 80s, dan 90s – 00s, yang diluncurkan – diseluruh dunia – pada tiga tanggal berbeda di tahun 2018 ini.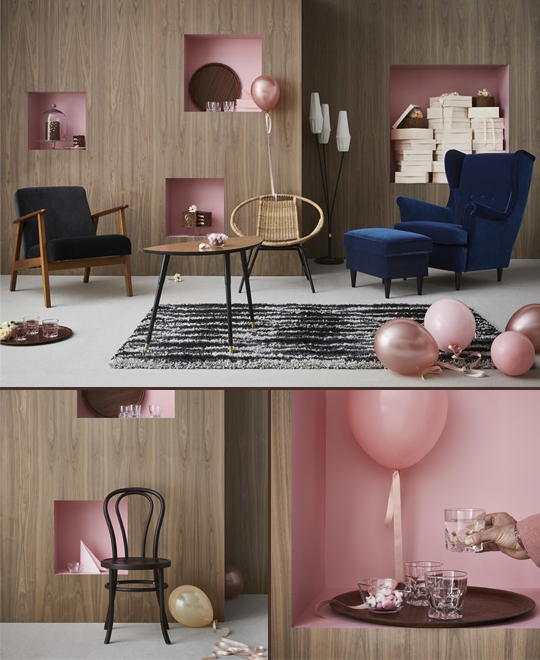 Mari intip perjalan 7+ dekade IKEA dalam koleksi GRATULERA:
Dimulai pada bulan Agustus 2018 dengan produk-produk tahun 50 – 60. Serangkaian produk yang memakai kayu berwarna gelap yang klasik yang mencerminkan jamannya. Produk seperti kursi GANGET, lampu KNÄSJÖ, dan meja LÖVBACKEN yang bersejarah.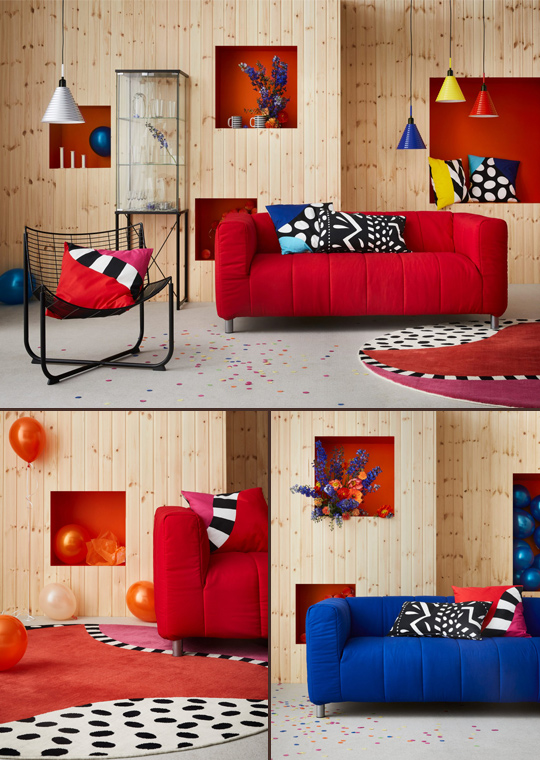 Lalu produk tahun 70 – 80 akan diluncurkan pada bulan Oktober 2018 mendatang. Edisi ini berisi segala produk yang ceria. Misalnya saja wire chairs, puffy couches, yang semuanya penuh warna dan mayoritas memakai pola Memphis yang cerah. Pada edisi ini, Anda bisa menemukan sofa KLIPPAN – bisa dibilang sofa dengan harga terjangkau pertama dari IKEA –yang pada perilisan ulang ini diberi warna cover baru yaitu, kuning, merah, dan biru.
And Finally! Pada bulan Desember 2018, IKEA akan menelusuri tahun 90 – 00 yang condong ke arah minimalisme. Produk-produknya mengutamakan kayu ringan, desain sederhana, pola grafis, dan fungsionalitas.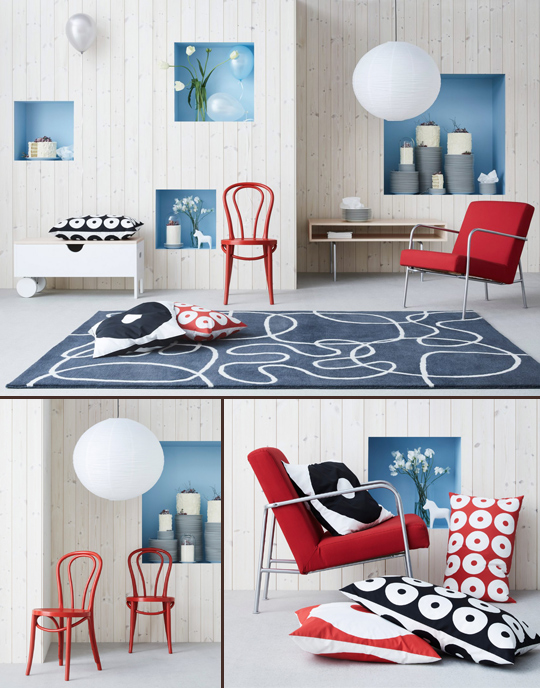 "Each launch is different to the other, signifying its time period; from dark woods with a classic expression, to a very playful style with strong colours and then to a more natural look with Scandinavian woods and graphic colours." – Karin Gustavsson, Creative Leader IKEA.