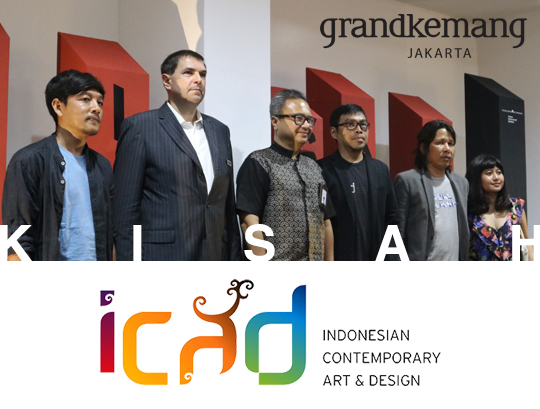 ICAD 2018 – Kisah at grandkemang Hotel Jakarta
Published by Sugar & Cream, Tuesday 23 October 2018
Text by Auliya Putri, Images Courtesy of ICAD / Sugar&Cream
18 October – 30 November 2018
Edisi ke-9 dari Indonesian Contemporary Art & Design (ICAD) akhirnya datang juga. Bertempat di grandkemang Hotel Jakarta, ICAD yang kali ini bertemakan KISAH ini hadir menyapa Anda hingga 30 November 2018.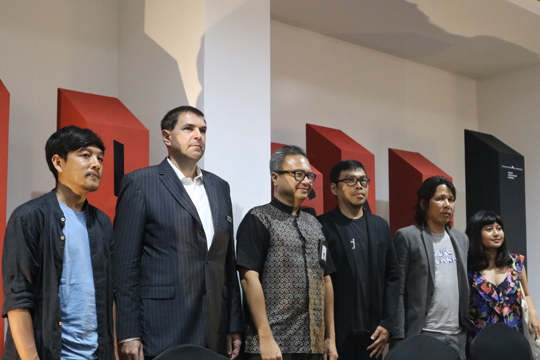 Faisal Habibi, Bernhard Kammerlohr, Joshua Simandjuntak, Harry Purwanto, Hafiz Rancajale, Annisa Rizkiana 
Kenapa KISAH? Melalui tema ini, ICAD ingin menggali karya dengan cerita yang lebih personal, cerita yang menyentuh dari masing-masing seniman. Dimana karya mengandung buah pikiran atau rekam jejak pengalaman para seniman dalam proses berkaryanya. Karya-karya ini hadir sebagai ekspresi pemikiran, gejolak rasa, atau interaksi emosional para seniman dengan lingkungan, dengan pengalaman, atau sejarah.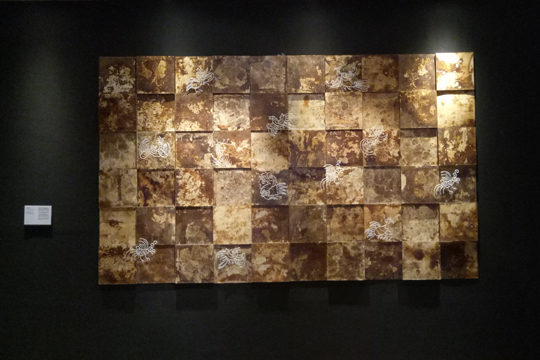 Pakci by Harry Purwanto
Seperti salah satu karya oleh Joshua Simanjuntak, Deputi Pemasaran BEKRAF, yang menciptakan sebuah dipan a la SISKAMLING dimana Ia ingin menceritakan sebuah kedemokratisan, kebersamaan saat berkumpul bersama tetangga sekitar. "Bisa dibilang dipan ini adalah salah satu tipologi mabel yang bisa mewakili Indonesia," ujar Joshua Simanjuntak saat konferensi pers, 18 Oktober 2018 lalu.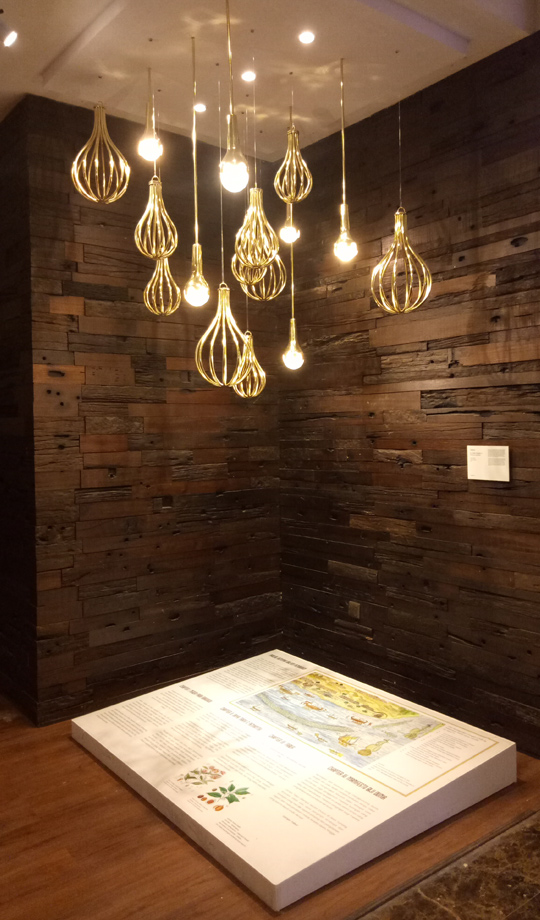 Tabur by Genie Anggita & Ilhamia Nuantika
Selain Joshua Simandjuntak, ICAD juga berkolaborasi dengan 49 pelaku kreatif dari berbagai disiplin ilmu lainnya. Diantaranya ialah Irawan Karseno, Tatang Ramadhan, Hikmat Darmawan, Lala Bohang, Ruby Roesly, dan PM Toh serta White Shoes and The Couple Company. Bahkan ICAD pun kedatangan label asal Belgia yang menampilkan karyanya berbentuk furniture anak-anak melalui label ecoBirdy.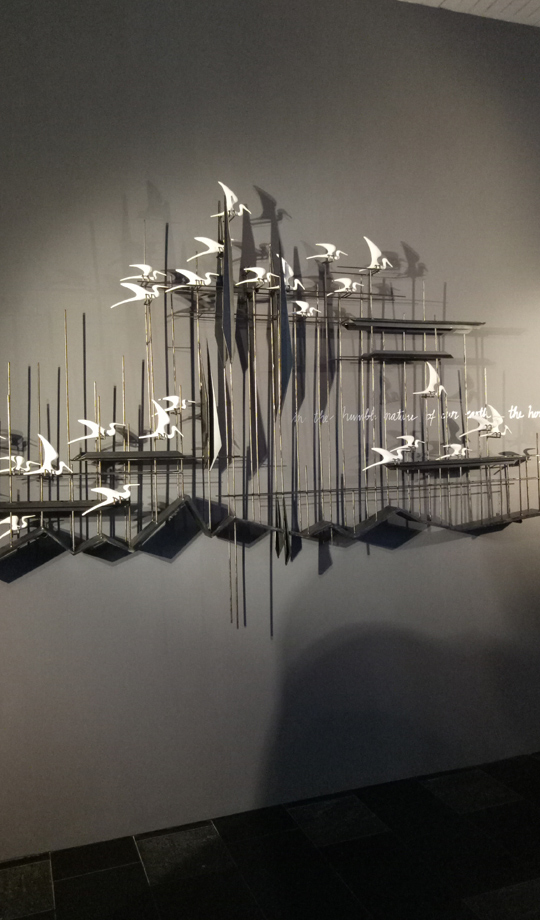 Harmony by Raymond Djohan 
Kisah ecoBirdy bisa Anda simak di sini.
Yang bertindak sebagai kurator pada ICAD 2018 ini adalah Hafiz Rancajale dan Harry Purwanto. "Tema ICAD selalu tidak biasa, ia spesifik dan unik, bagaimana tema ini melihat dunia kreatif. Seperti KISAH, sebuah tema yang memberikan cerita yang berelasi kepada publik. Melihat sebuah kisah sebagai metode dalam dunia kreatif. Di sini kita bisa melihat para seniman mengintepretasikan kisahnya masing-masing. Ada yang berbentuk cerita komik, ada yang berbentuk lukisan, ada pula yang berbentuk desain produk," ujar Harry Purwanto.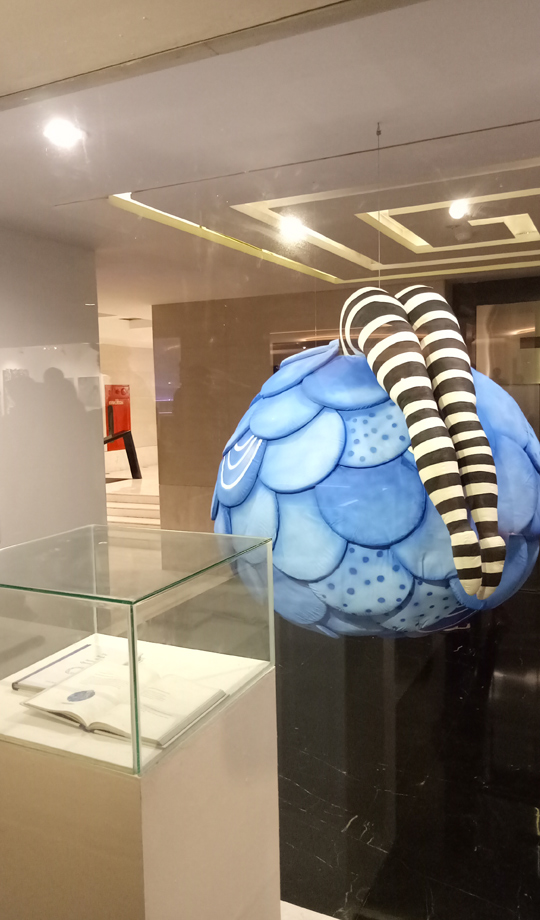 Napping Room by Lala Bohang
Nikmati beragam kisah yang bisa Anda serap melalui ICAD 2018 yang bisa diakses seluruh programnya di www.arturaicad.com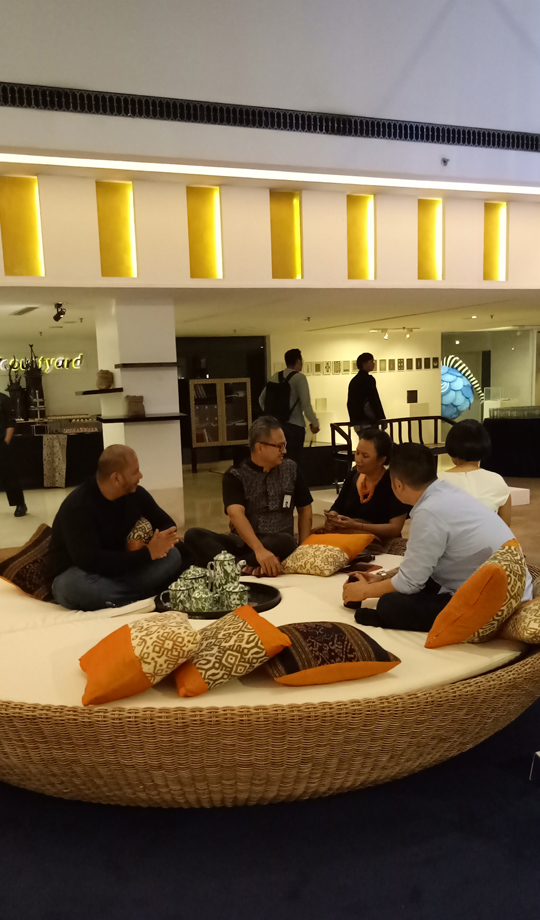 Dipan by Joshua Simanjuntak
See you at grandkemang!