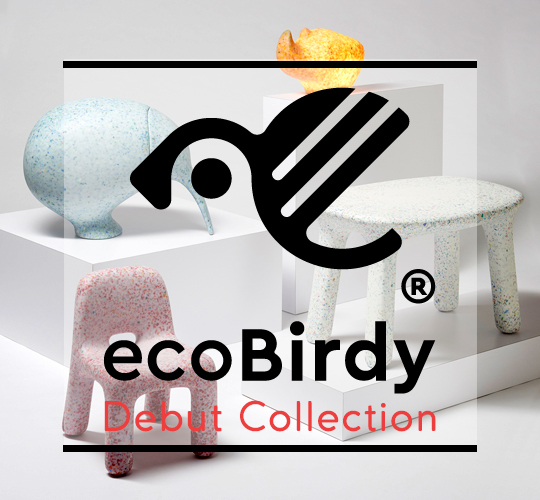 EcoBirdy's Debut Collection
Published by Sugar & Cream, Thursday 27 September 2018
Text by Auliya Putri, Images Courtesy of EcoBirdy
Transforming Old Plastic Toys into Beautiful Design Furniture
Pernahkan Anda memikirkan kemana limbah plastik dari mainan anak-anak pada akhirnya? Polusi plastik yang semakin menggunung, apakah limbah plastik mainan bisa didaur ulang? Limbah plastik mainan pastinya bisa didaur ulang. Seperti yang dilakukan label EcoBirdy, label asal Antwerp – Belgia, yang baru diluncurkan awal tahun ini. Menggunakan plastik daur ulang mainan anak-anak untuk dikreasikan menjadi koleksi furnitur berwarna-warni. Label ini bertujuan untuk meningkatkan awareness of sustainability kepada anak-anak mulai dari usia muda.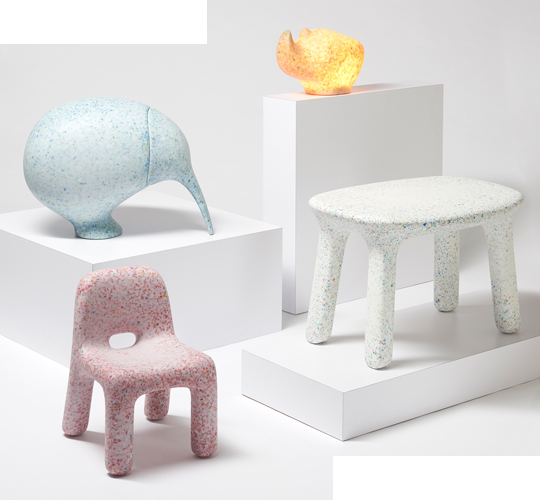 "Plastic toys use plastic more intensively than other consumer goods. Our aim is to free our ecosystem from the sea of plastic waste. As we use innovative technologies, made for the reuse of plastic, there is no need to add any pigments or resin." – Vanessa Yuan and Joris Vanbriel (Founders of EcoBirdy)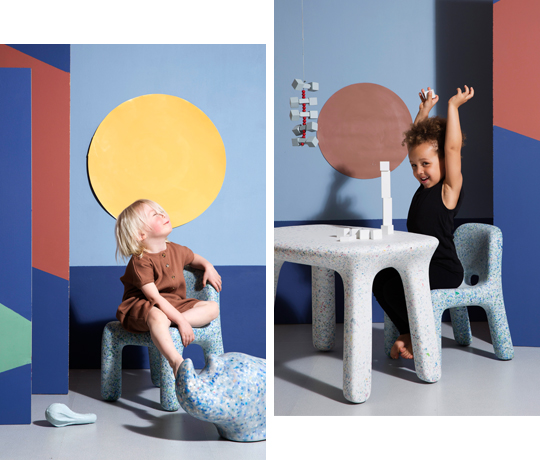 Pada koleksi debutnya, EcoBirdy memperkenalkan Charlie The Chair, Luisa The Table, Kiwi The Storage Container, dan Rhino The Lamp. Melalui ini, para desainer mempunyai visi untuk menciptakan potongan yang nantinya akan meningkatkan kreativitas dan kesadaran kepada anak-anak. Berkat penyortiran dan pembersihan yang cermat, limbah plastik yang digunakan pada setiap produk 100% aman, mereka menjamin bahwa proses daur ulangnya bebas dari zat berbahaya. Dicirikan dengan tampilan permukan yang mempunyai bercak, koleksi ini sebagian besar ialah handmade. Memiliki tepi yang lembut dan permukaan yang halus, stabil, nyaman untuk disentuh, serta mudah dibersihkan.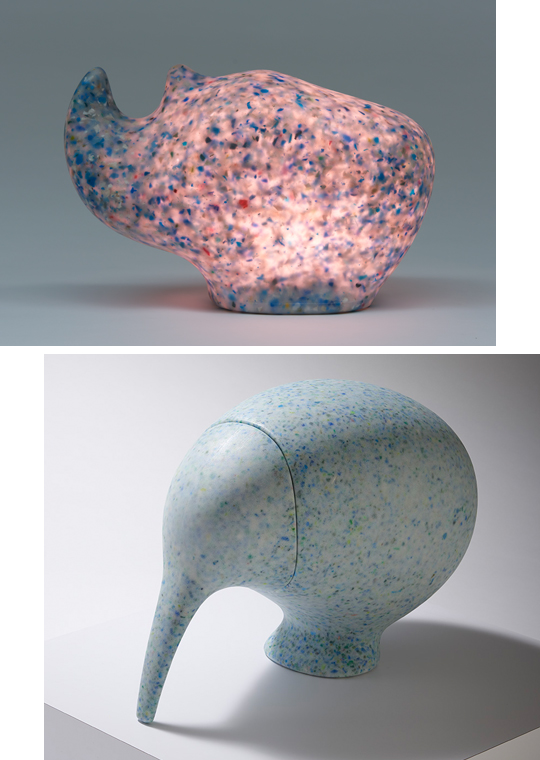 Rhino The Lamp & Kiwi The Storage Container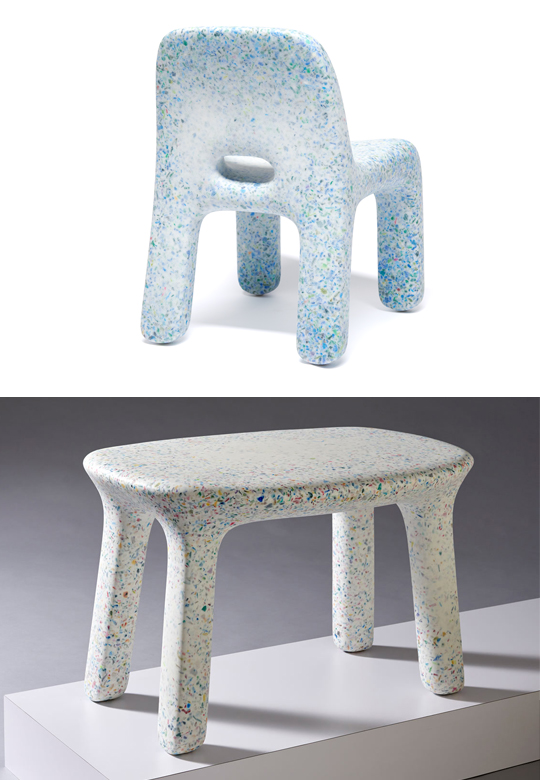 Charlie The Chair & Luisa The Table