presented by
HERMÈS MEN'S SUMMER 2024 READY-TO-WEAR COLLECTION
Published by Sugar & Cream, Monday 17 July 2023
Images courtesy of Hermès
Soft And Sweet As A Summer Breeze.
Untuk tampil "elegant and sexy" di musim panas tak hanya milik wanita, para lelaki juga memiliki hak yang sama. Hal ini yang ditawarkan koleksi ready-to-wear Hermès Men's Summer 2024 agar para pria tetap stylish di tengah panasnya cuaca saat ini. Di bawah arahan Vèronique Nichanian, koleksi yang diluncurkan pada 24 Juni 2023 di Paris tersebut menggunakan material ringan dengan potongan bervolume, sehingga kulit tetap bisa bernapas.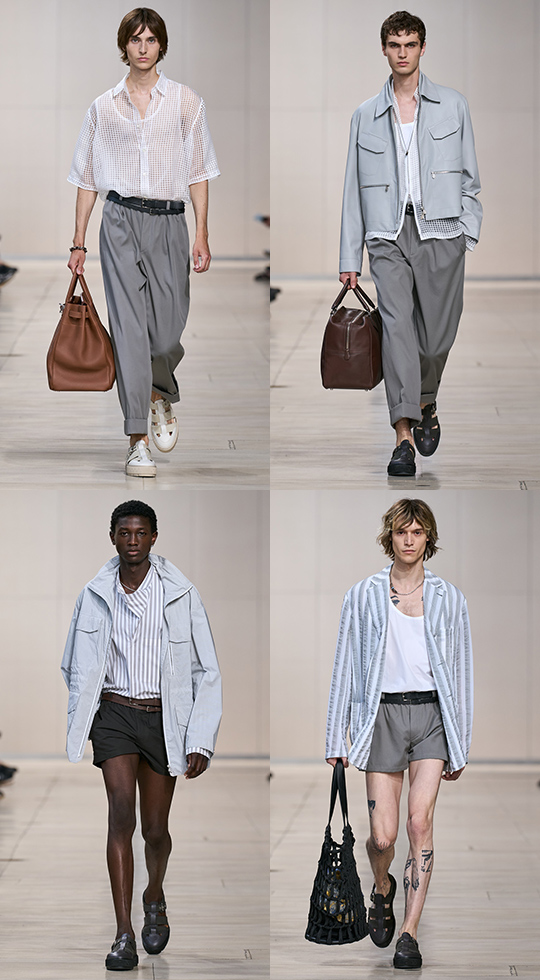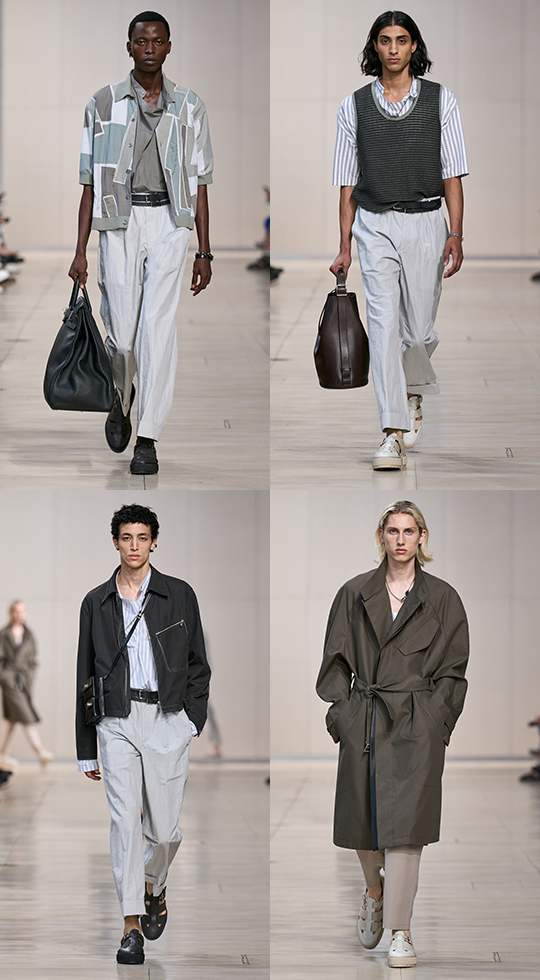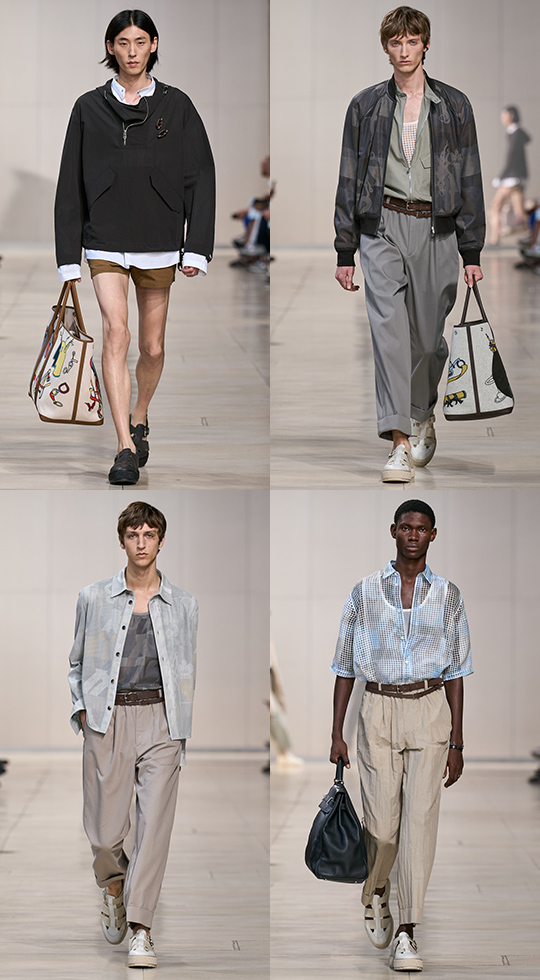 Koleksi Hermès Men's Summer 2024 dibuka oleh singlet katun tipis yang hampir transparan dibalut oleh kemeja putih jaring-jaring. Look pertama ini semakin trendy dipadankan dengan loose pants abu-abu serta aksesori ikat pinggang double straps. Nichanian meleburkan batasan-batasan gender dalam berbusana pada koleksi ini. Ia banyak menghadirkan celana pendek bermaterial katun, linen, dan lambskin yang dibuat super pendek. "Men have nice legs, too, so why not?," ujarnya, ini musim yang tepat bagi pria yang ingin memamerkan kaki indahnya.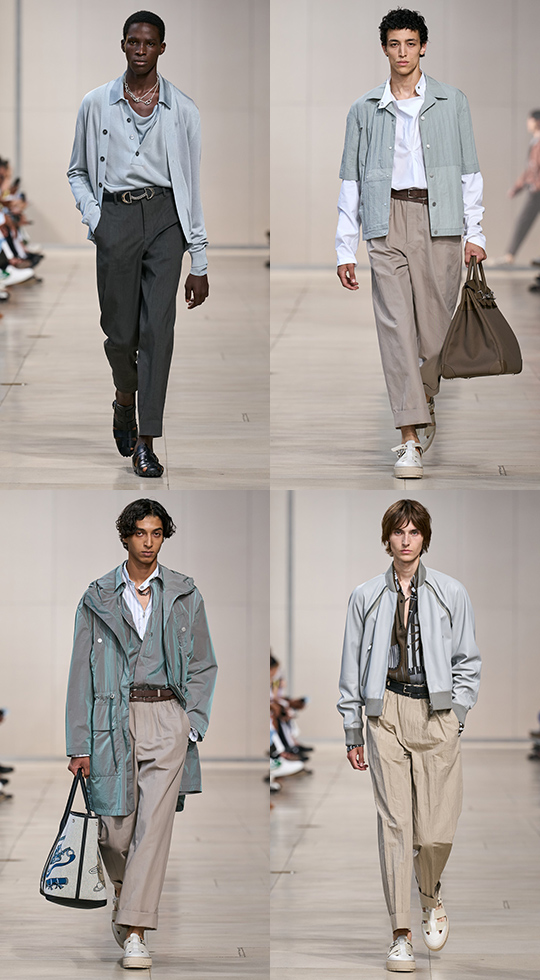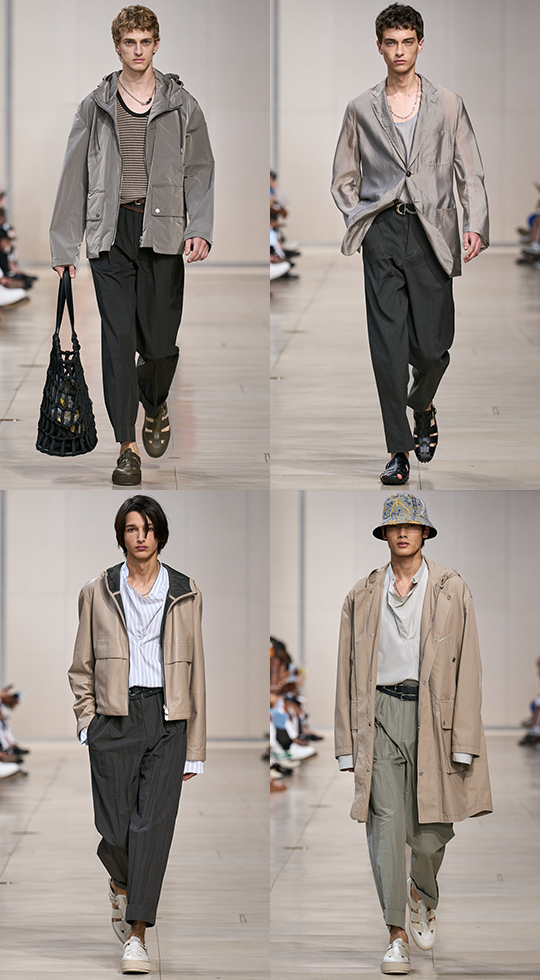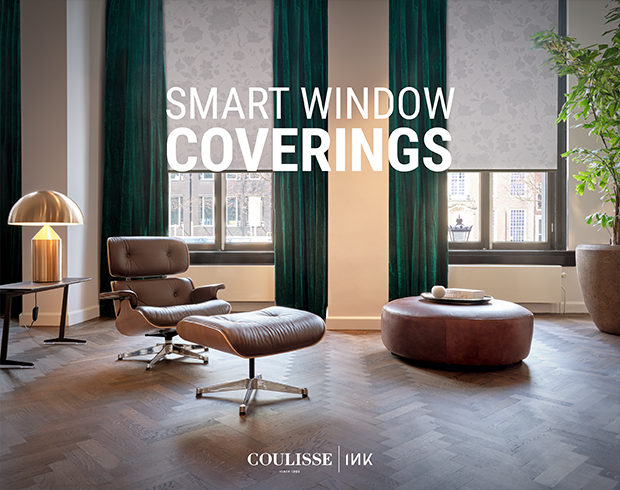 Presented by Coulisse | INK
Selain kemeja-kemeja berbahan tipis, koleksi Hermès Men's Summer 2024 juga memiliki beberapa outer dengan material ringan. Seperti jaket kulit cropped warna putih kebiruan, trench coat warna mocha, serta anorak jacket warna kehijauan. Sandal straps kulit dengan insole yang cukup tinggi tersedia dalam warna hitam, beige, dan cokelat. Aksesori tas cukup beragam, di antaranya tas Haut à Courroies dalam warna hitam dan cokelat, serta totebag jaring-jaring unik dari bahan tali dan kulit. Koleksi Hermès Men's Summer 2024 ini dijamin akan membuat musim panas Anda "super hot"! (FE)