presented by

Gubi – Violin Chair by GamFratesi
Published by Sugar & Cream, Thursday 03 June 2021
Text by Auliya Putri, Images Courtesy of Gubi
Purest Representation of Chair
Kolaborasi teranyar dari Gubi dan duo desainer GamFratesi berbentuk koleksi tempat duduk bertajuk Violin.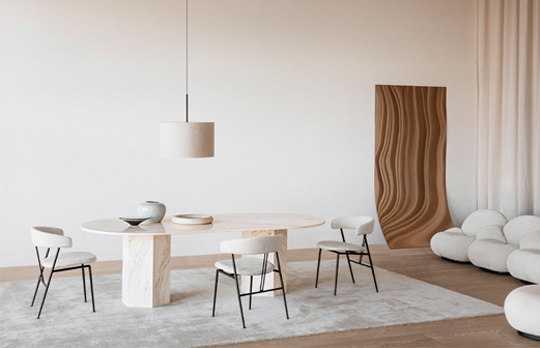 Ide dibalik koleksi Violin ini ialah keinginan kedua desainer untuk memberikan kursi dalam representasi paling murni. Kursi Violin menyampaikan bentuk kursi bersahaja dengan karakteristik GamFratesi dan Gubi yang elegan. Keahlian dan kreativitas keduanya terpampang dengan apik menampilkan sebuah kursi bernuansa segar, ringan, dan tentu saja kontemporer.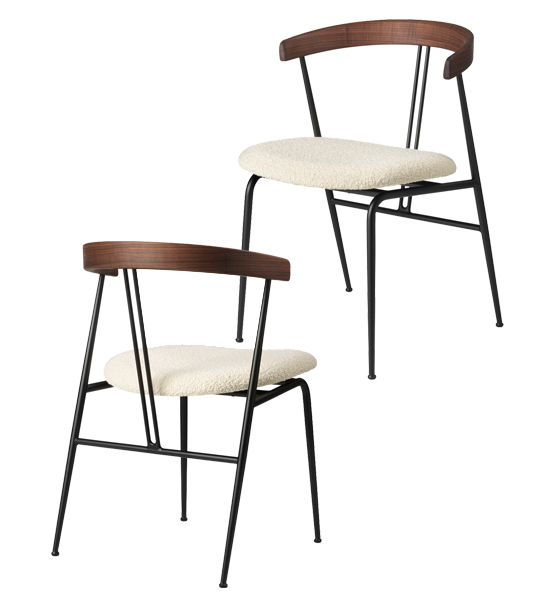 Penamaan kursi ini pun merujuk pada garis sejajar yang membentang pada sandaran kursi. Mengingatkan kita akan senar biola atau tuning fork bukan? Terlebih, kursi ini menyampaikan kenyamanan pada bentuk sandaran yang dirancang melengkung demi merangkul dengan sempurna. Bingkai yang ramping hingga bobot yang ringan memberikan kursi ini sebuah kemudahan untuk bergerak. Dua tipe dengan lapis kain atau tidak memberikan pilihan untuk berekspresi menyesuaikan kebutuhan ruangan. Berbagai macam kain kulit dan pelapis yang disediakan pun menawarkan opsi penyesuaian untuk mencerminkan setiap gaya interior.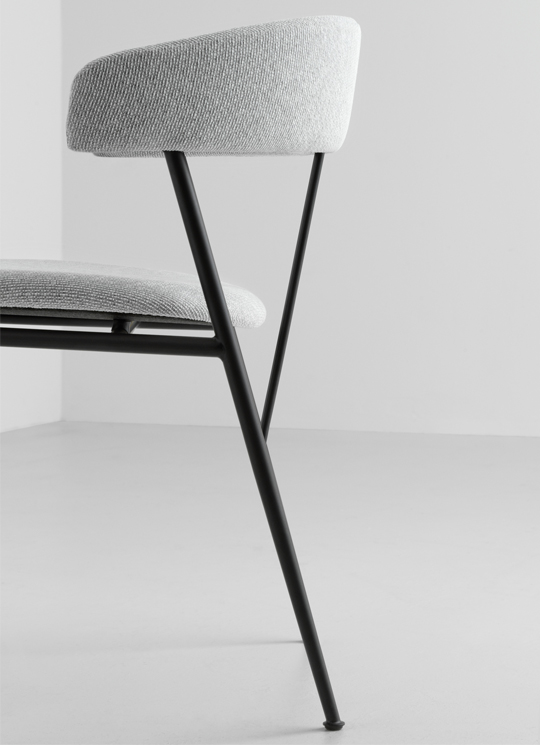 Presented by Interni Cipta Selaras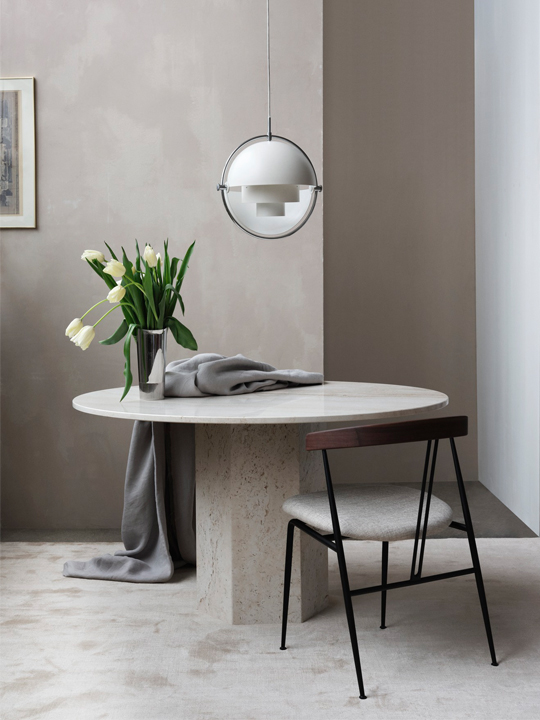 "We would like to see the Violin Chair deployed in groups – the chairs create a series of lines around the table, like musical notes on a score. By creating a strong silhouette and distinctive signature, the identity of the Violin Chair is preserved no matter the material, edition, or context,"
– Stine Gam and Enrico Fratesi, Designers, GamFratesi.