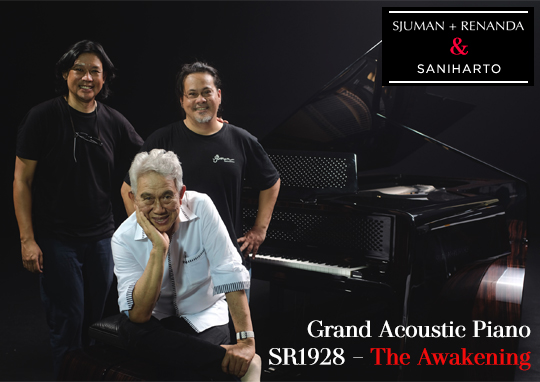 Grand Acoustic Piano SR1928 – The Awakening: Collaboration Between Sjuman+Renanda And Saniharto
Published by Sugar & Cream, Tuesday 24 December 2019
Text by Auliya Putri, Images Courtesy of Sjuman+Renanda
World Class Luxury
Memegang misi untuk menjadikan Indonesia sebagai salah satu negara yang menciptakan grand piano kelas dunia, Aksan Sjuman, Raul Renanda, dan Saniharto menciptakan SR1928 – The Awakening. Sebuah Concert Grand Acoustic Piano yang dibuat dengan kualitas profesional, terbatas, mewah, dan tentunya dengan spesifikasi piano terbaik di dunia.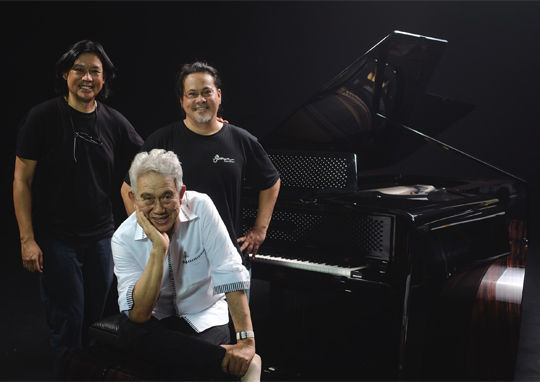 Raul Renanda, Saniharto, Aksan Sjuman
Tidak bisa dipungkiri bahwa gagasan dalam menciptakan piano ini merupakan sebuah perjalanan yang terbilang cukup ekstrim. "Sesungguhnya, ide ini adalah ide gila. Piano buatan Indonesia mostly tidak berfokus kepada kualitas world class. Dan di sinilah kita bertiga berusaha untuk mewujudkannya. Juga kami ingin menyampaikan pesan kepada dunia bahwa Indonesia pun bisa menciptakan piano semewah, semegah, dan sesempurna ini," ujar Raul Renanda pada konferensi pers 26 November 2019 di Gedung Teater Jakarta.

Raul sebagai arsitek yang merancang bentuk dari piano ini mendapatkan inspirasi dari bentukan kapal layar. Dengan sudut-sudut yang lembut namun tetap menampilkan kesan yang kokoh. Di sinilah peran Saniharto dimainkan dalam merealisasikan bentuk ini dengan menggunakan material kayu terbaik yaitu spurce yang dipercaya bisa menghasilkan resonansi suara murni. Lalu Grand Acoustic Piano SR1928 – The Awakening disempurnakan dengan racikan Aksan Sjuman yang menyatukan seluruh komponen tersebut dengan karakter suara khusus yang sejajar dengan produk terbaik dunia lainnya.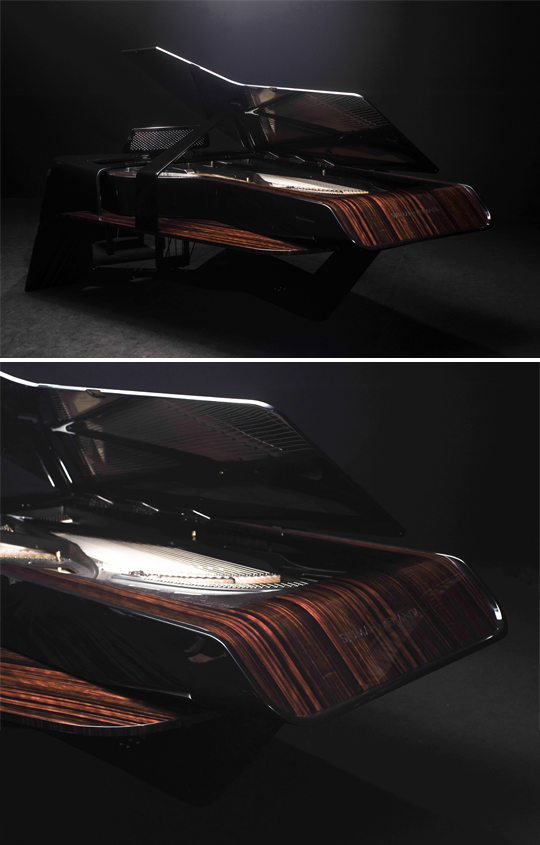 Berbicara tentang komponen berbeda, Grand Acoustic Piano SR1928 – The Awakening dibekali dengan ukuran skala besar yaitu 275 cm. Selain itu, sistem mekanik pemukul senar berteknologi baru yaitu Epoxy Carbon Fiber. Pemilihan senar pun tak kalah canggih karena menggunakan teknologi Nickel Plated Finish. Terlebih, Anda bisa memainkannya secara wireless dengan perangkat tablet.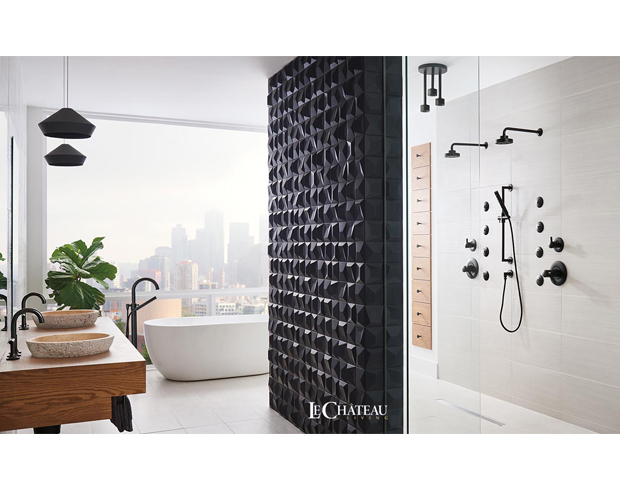 Presented by LeChateau Living
Jakarta City Philharmonics menjadi acara yang mendapat kesempatan mencoba grand piano ini untuk pertama kalinya di depan publik pada tanggal 27 November 2019 di Gedung Teater Jakarta. Dan selanjutnya, Grand Acoustic Piano SR1928 – The Awakening akan tampil dihadapan publik Las Vegas di awal tahun depan.