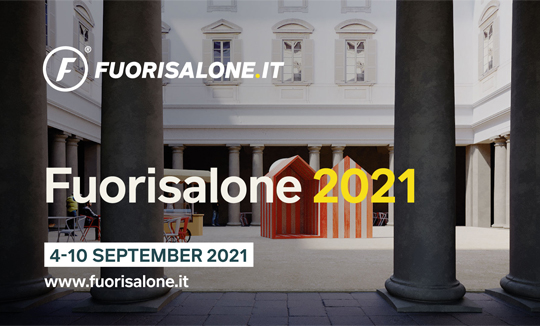 presented by

FUORISALONE.IT : 'THE FORM OF LIVING'
Published by Sugar & Cream, Friday 27 August 2021
Text by S&C, images courtesy of fuorisalone.it
Design Is Back In Milan : Some Highlights
This year fuorisalone.it presents the theme 'The Forms of Living', in which design will take a centre state in the city of Milan from 4-10 September 2021. In parallel with supersalone held in Rho Fiera Milano, numerous exhibitions of fuorisalone.it are integrating simultaneously online and offline moments.
Here are some highlights for your guidance :
Brera Design Week is back with a series of events, exhibitions, ideas and product novelties. More than 80 are the venues involved to date, ranging from permanent showrooms, true protagonists of this edition, to new temporary locations. The topic of Living is investigated from different points of view, with a phygital approach to the event, in respect of the historical moment and to test new forms of relation with the general public. The 2021 edition will offer an opportunity for exchange and debate on new domestic spaces and living needs, as a direct consequence of the pandemic.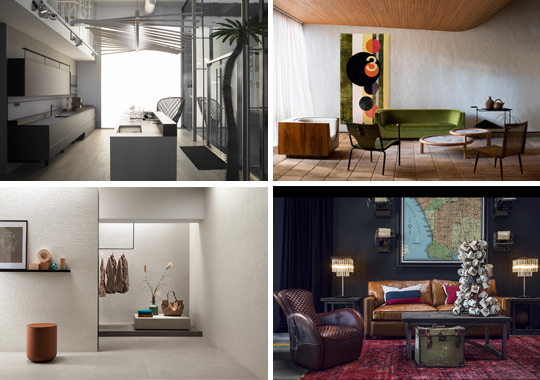 Brera Design Week – Valcucine | Etel-Penta | Atlas Concorde 3D Sign-White designed by Piero Lissoni | Timothy Oulton by Nomad Selection
Read in detail about what's on Brera Design Week here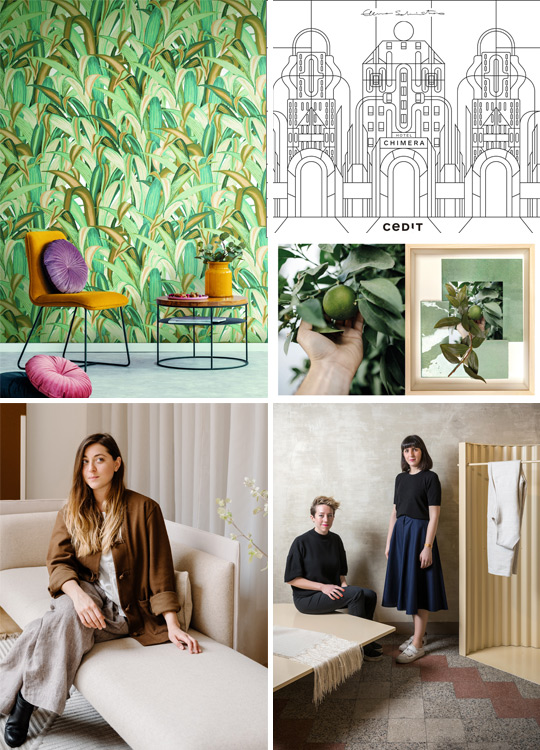 Brera Design Week – BDW Tierra Jannelli Volpi | CEDIT Preview HotelChimera 2021 | Florim Preview Matteo Thun & Partners | Federica Biasi @Manerba Showroom Brera Milan sul Kokoro divano |  Pianca&Partners Portrait Flatwig-Studio
Superstudio Group presents a double appointment in the Superstudio spaces, at number 27, on via Tortona, and at Superstudio Maxi, the new technologic and sustainable exhibition space which has just been completed on via Moncucco n.35, and will host a great exhibition-event. Through the r/evolution project, Superstudio will be more like an art exhibition than a trade fair, involving top level profiles such as Giulio Cappellini, Silvana Annicchiarico, Fulvia Ramogida and many others.
Read in detail about what's on Superstudio Group here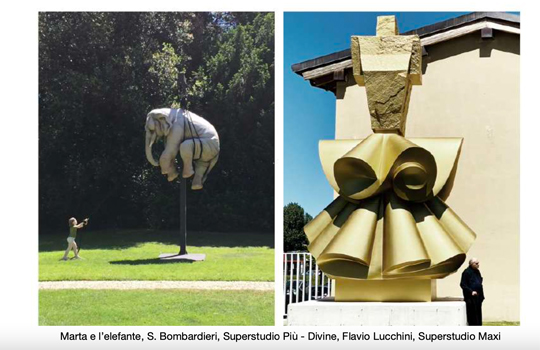 Superstudio Group
Tortona Rocks, design format curated by Milano Space Makers, presents The Design Ahead, a selection of international companies and exhibitions, to present a complete picture of the design world, looking ahead, through a collective view of converging disciplines. Opificio 31, at the heart of Tortona district, will stand as a point of attraction for international creative projects. Among these, Phyd Hub, an Adecco platform dedicated to future jobs, will be present with a Content Lounge, hosting live interviews.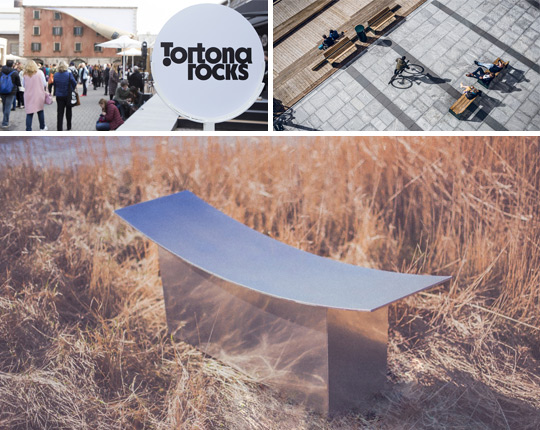 Tortona – Copertina | Vestre waterfront | Belgium is Design Elias van Orshaegen Post Pandemic Love Seat
In via Tortona we will also find "Letshelter & Hang. Seeding the Future", a visionary project on soilless cultivation and its application within the urban context, created by studio DFA Partners and Building Group, whereas in via Savona, The Playful Living will stand out with the project "The Playful Home": a home for the PresentFuture, to observe how the physical and relational domestic environment affects the growth of young and less young.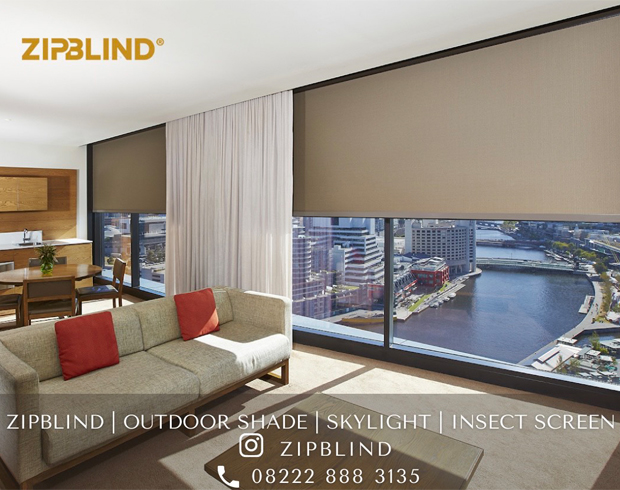 Presented by Zipblind
BASE is presenting We Will Design, an experimental project starting from the micro-world of an atelier-room, widening to embrace the collective dimension of the neighbourhood, and finally opening a view towards the Earth's ecosystem, to co-create a more sustainable future through design. The involved designers include: Parasite 2.0, Cesura, Matteo Guarnaccia, Anna Dienemann, Vicente Varella, Ludosofici, Emma van der Leest, Spazio META, Page Tsou, studio.traccia, Music Innovation Hub, IAAD, NID Perugia, POLI.design, Libera Università di Bolzano, Analogique.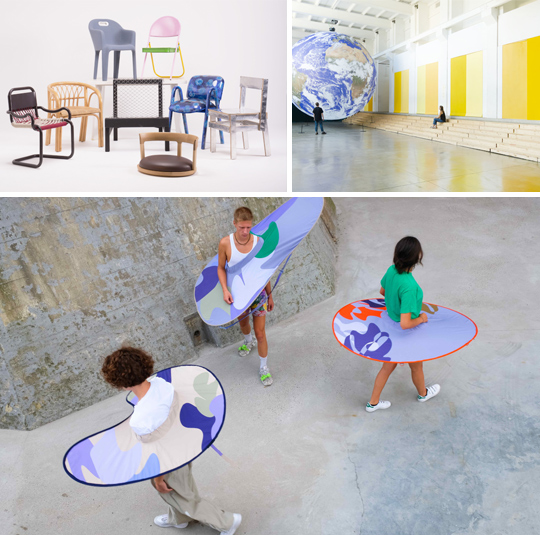 BASE – Matteo Guarnaccia – CCC (Cross Cultural Chairs) | Installazione Gais di Luke Jerram, BASE Milano | Temporary Home – Bounding Spaces 
5VIE, district in the historic heart of Milan, offers a series of exhibition-events, with a strongly performing character, which will be devoted to a specific message: action. The whole event will be celebrating AG Fronzoni, a master of Italian design, whose intellectual legacy is more than ever relevant today. Jorge Penadés, Sara Ricciardi, Francesco Pace (Tellurico) and Richard Yasmine will be present with site-specific installations inside the two main district locations: the 5VIE headquarters on Cesare Correnti and the SIAM in Santa Marta. Among the other appointments, HoperAperta platform presents an exhibition in Palazzo Recalcati curated by Patrizia Catalano and Maurizio Barberis; "Masterly" in Palazzo Turati celebrates Dutch design; "Glass Utopia", an exhibition curated by Mr. Lawrence for Craft ACT: Craft + Design Center; "Design Made in Hong Kong", organised by the Italian Institute of Culture in Hong Kong; "Line of Marble", a project to express the value of Portuguese stone.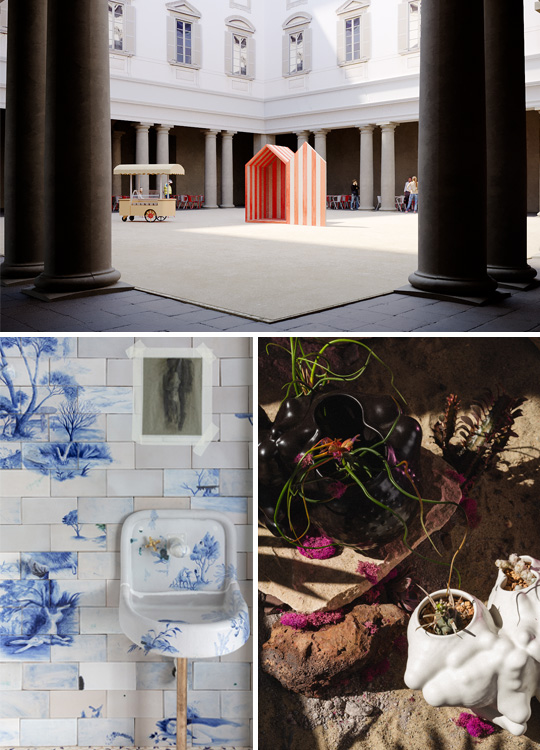 5Vie – Design Variations 2021 Beach in the Baroque by Aires Mateus | AdrianaSanchez | Forma Rosa Studio Bubbly Planter3
Design Variations, a coral exhibition curated by MoscaPartners, is back in the Palazzo Litta rooms, on corso Magenta 24. The Court of Honour of this historical Milan building will be reinterpreted by architects Manuel and Francisco Aires Mateus of Aires Mateus studio, with their project "A beach in the Baroque".
Read in detail about what's on Design Variations here
Alcova, format created by Joseph Grima and Valentina Ciuffi, presents a new exhibition inside a completely new venue. Only a few steps from Inganni M1 underground station, three extremely fascinating historical buildings, surrounded by a huge urban parc: around 3500 square metres of internal and external spaces, with over 40 exhibitors, including independent designers, innovative brands, galleries, cultural institutions and companies.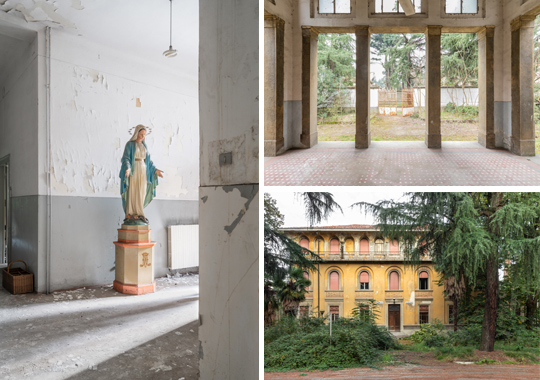 Alcova 
For Isola Design District, September represents the arriving point of a path which started in April with Isola Design Festival, six months long hybrid event, promoted by Comune di Milano. The event theme is We Are What We Design and, on top of all the digital activities, it will include, within Isola neighbourhood, Isola Design Awards prizing ceremony in July, and dozens of events in September, focusing on research, experimentation and sustainable design, promoting the best emerging designers from the whole world.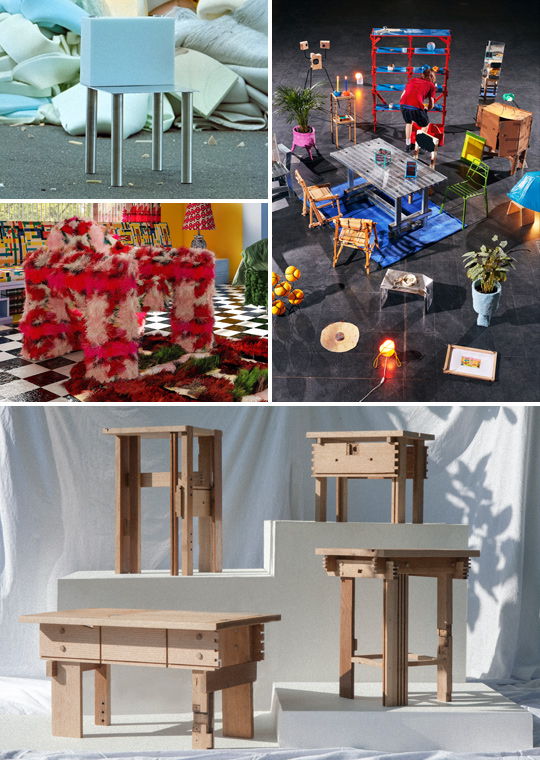 Isola Design District – Finemateria | Studio Noun | Teun Zwets | Elly Feldstein Nielsen
Green Island, marking its 19th edition, will present an urban itinerary dedicated to creativity, art and landscape, within the Isola neighbourhood area. The project is called L'erbario in viaggio (The Touring Herbarium), in collaboration with the Italian Train System RFI-Rete Ferroviaria Italiana-Gruppo Ferrovie dello Stato Italiane. It will involve numerous international artists, including Andrea Branzi, Tom Matton, Lois Weinberger, and the young Medusa Group.
Alpha District, a new-born district, located in the former Alfa Romeo area at Portello and designed by FORO Studio, will present a full program of open air exhibitions and installations, involving companies, designers, artists and design professionals. Particularly interesting is Hysteria, a project promoted by The Zen Agency and Magic America, inviting a group of creatives to reflect on the theme of womanhood.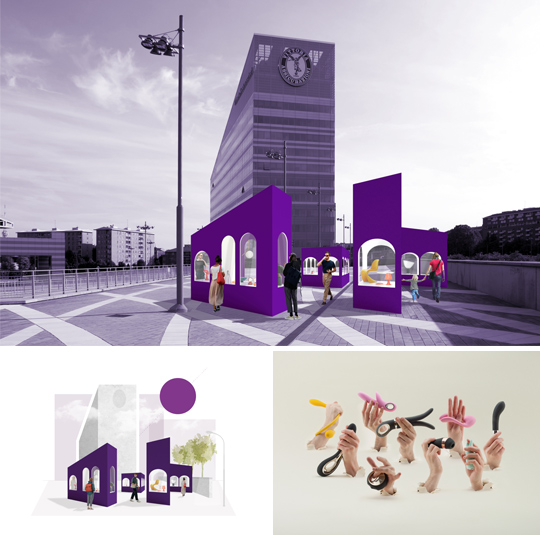 Alpha District
Projects and collaborations
Banca Sella, a Fuorisalone.it main sponsor, will present during the Design Week Living the changes, a communication project which, as suggested by the title offers a change of pace, in the direction of sustainability, now a central topic for economy, environment and society.
"Innovative Living" is the name of the project created by Xiaomi, main sponsor for Fuorisalone.it, aiming to investigate innovation as an integral, almost invisible part, of our daily life. During the Design Week, Xiaomi, with its smart life products, strongly connected to design, will be hosting a series of talks, with eminent guests and special initiatives, held inside Casa Xiaomi, at the Brera Design Apartment, and shared digitally to involve the general public. Casa Xiaomi will thus be transformed into the ideal venue to share ideas and creativity.
Faema, famous brand from Gruppo Cimbali, world leader in the design and production of professional coffee machines, will take part in the design week following the theme "The Forms of Living", with the project A coffee with design, at Fuorisalone, involving characters from the world of design, art and creativity, who will take this opportunity to debate on the topic of living spaces in a series of videos shown on Fuorisalone TV.
Hyundai is confirmed as a main sponsor, celebrating this year 10 years of collaboration with Fuorisalone, including events, itineraries, concepts and new models which have marked important evolutions in the automotive and design areas, up to the key topic of today and tomorrow's mobility: full electric. This in the words of Pier Paolo Greco, Marketing & Communication Manager for Hyundai Motor Company Italy: "Fuorisalone is a key appointment for Hyundai. It's a unique moment, attracting interest and attention towards all forms of design. In every edition we have chosen to express the brand's present and future evolution, also representing an important meeting point with the general public, an opportunity for dialogue and growth for the brand itself. Actually, according to "Best Global Brands 2020", Hyundai is 5° among the automotive brands, even though it is the youngest.  Design has a central role in this growth, together with the brand's vision of "Progress for Humanity", and its leading position in sustainable mobility, ranging from hybrid to hydrogen, including electric and plug-in".
Rado, Swiss watches maison, comes back to mark the time for design and events, by sponsoring the platform as official timekeeper.
"Living air design" is one of the themes chosen by Hitachi Cooling & Heating, Japanese brand specialising in climate systems, launching on the event of FuoriSalone the project #airisdesign to present Silent-Iconic, innovative panel for 4-way cassettes, imagined and created as a design alternative for architects and interior designers, in search of aesthetic climatization solutions.
Saucony Originals participates in the 2021 Milan Design Week, presenting all its urban style through its iconic sneakers Shadow 6000. Saucony has always been a free spirit player in the Urban Culture, inspired by those who fully live the city without following fashions, but always a step ahead, and presenting their vision through the concept "Living the future Metropolis", using a form of expression very close to city life: Street Art.
Artemest will present an exhibition of innovative elements inspired by the theme of water, in the central court and lobby of the prestigious Senato Hotel, in Milan. The Senato court will be covered by a stretch of water, referring to the Naviglio Grande, which in the past used to run in front of the building. Milan is a city of hidden waters, which Artemest choses to bring to the surface and in contact with people, because close to water we all have a different look, fascinated. Through the ability with which matter is processed, we want to reveal water as source of life and energy, playing with its most characteristic aspects: reflections, transparency, movement and adaptability. An exclusive selection of Italian artisans will present totally new works and objects with a strong visual impact, sold exclusively on Artemest. The project's artistic direction is by Ciarmoli Queda Studio.
Mohd, a reference for the international design world, will inaugurate, on via Macchi 82, its new space Officina Milano, with a very high visual impact layout designed by Studiopepe: "Collective Botanic". It consists in a narrative ecosystem, in which design and nature coexist organically and in harmony. This new location will welcome visitors in an immersive reality, contaminated by visions of matter and multimedia experiences: an itinerary in which the singular plurality of Mohd's offer is expressed in a surprising dialogue between landscape and architecture, intimate and collective feelings, discovery and experience.
Korean Craft, regular exhibition dedicated to Korean craftmanship, will be held in the spaces of Palazzo Litta, with the title "All About Attitude". The event, curated by Yeonwoo Kim and Hyerim Hwang, will be also available online on the Fuorisalone platform.
Main sponsors: Banca Sella, Hyundai, Xiaomi
Official Timekeeper: Rado
Sponsors: Fenix, Porcelanosa Grupo, Signature Kitchen Suite, Sikkens, Teva, UpTown
Website : www.fuorisalone.it
General information
Studiolabo | Fuorisalone.it
info@studiolabo.it  
Social Media:
Instagram: @fuorisalone
Facebook: Fuorisalone.it
LinkedIn: fuorisalone