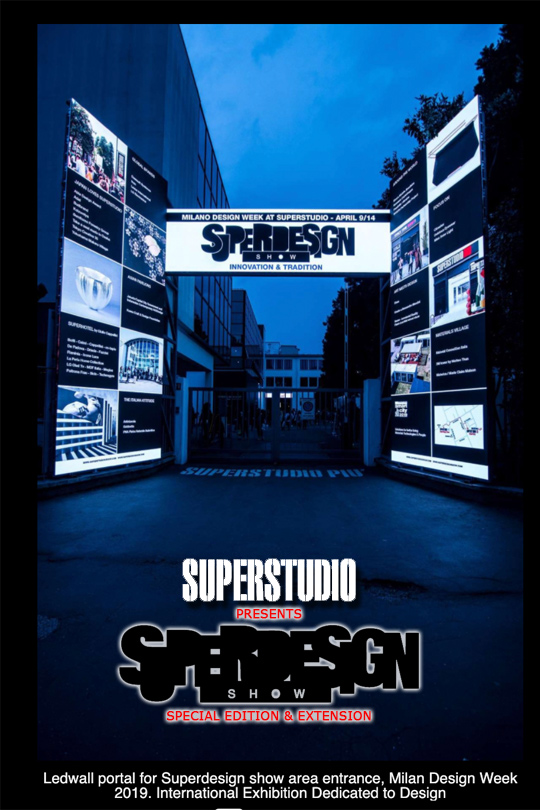 presented by
SUPERSTUDIO PRESENTS SUPERDESIGN SHOWS: SPECIAL EDITION & EXTENSION
Published by Sugar & Cream, Friday 13 August 2021
Text & Images courtesy of Superstudio
Milan Design Week 2021 at Superstudio (Via Tortona 27) and Superstudio Maxi (Via Moncucco 35)
In the occasion of Milan 2021 in September, Superstudio will present an edition of rebirth and change, proposing a new format focussed on several curated themes and a glance on new horizons. Made in Italy, Human Technologies, Women in design, digital and virtual are going to be the main topics.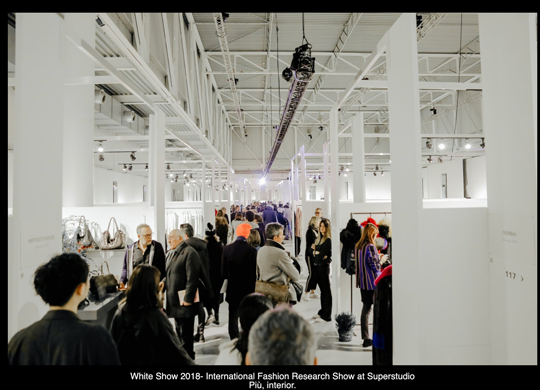 Superdesign Show 2021 September – Special Edition will take place at Superstudio Più in via Tortona 27: a great hub and a mouthpiece of innovation and creativity since 20 years. The need of concreteness, innovation, lightness, sustainability, inclusiveness, interconnection arising in the year after the pandemic will transform the iconic spaces of Superstudio Più thanks to the work of the exhibitors and the interest of visitors. 12 curatorial exhibitions deal with current topics such as the icons of the new millennium, female creativity, the house guided by Artificial Intelligence, new production techniques, living and working open air and others.
Watch presentation of Superdesign show here :
SUPERDESIGN SHOW-Special Edition a project by Gisella Borioli. with the art direction of Giulio Cappellini and the contribution of several curators.
SUPERSTUDIO PIU'
via Tortona 27, Milano 20144.
4th/10th September opening hours 11/21
(September 4th from 3pm to 9pm; September 10th from 11am to 5pm).
Superdesign Show 2021 – Extension, with Design Beyond Design, a composite multimedia
and multicultural event part of Superdesign Show where design will be seen in its different
communicative expressions (art, video, photography, performance, architecture, publishing,
workshop…) is instead the occasion to discover the just finished venue Superstudio Maxi in via Moncucco, a large, elegant, technological, sustainable exhibition space that fits in the district of Barona, an area that is increasingly renewing and that is also a scenery of urban regeneration projects, signed by the major studios of architecture.
SUPERDESIGN SHOW-Extension and the multimedial program DESIGN BEYOND DESIGN. Project curated by Gisella Borioli, exhibit consultant Paolomaria Giannotti.
The new Superstudio's project for the Milan Design Week is a true r/evolution of our usual format made by theatrical installations and it is becoming closer to an art exhibition, rather than a fair.
Highlights of 'Special Edition' Projects at SUPERSTUDIO PIU' (via Tortona 27)
CULT&MUST 2000/2020 – the new millennium icons
The most recent and iconic pieces signed by prestigious Italian design and lifestyle brands. To mark the history of contemporary design. A contemporary "museum" that recognizes and historicizes essential and unforgettable pieces that have influenced our life.
Curated by Giulio Cappellini.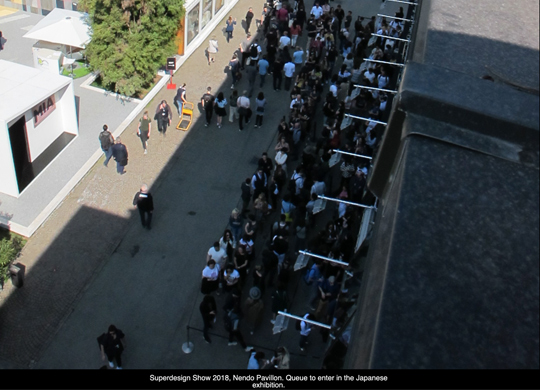 DREAM CARS – evolution of an icon
The emotion of an iconic brand like Lamborghini awaits in the first pavilion with an interactive installation. A proof showing how design, the purity of forms combined with performance and innovation, are in the DNA of the dream car, which is renewed every time. Curated by Carlo Ratti.
SMART HOME – and the house decides for you
The house driven by artificial intelligence is not science fiction, it's reality. In two independent pavilions interactive installations to discover home automation with three great international brand Haier, Hoover e Candy
ARABIAN WORLD – new design from the Middle East
Artists, designers, productions from the Middle East increasingly contaminate tradition with contemporaneity. An interesting scenario to discover now, waiting for the Expo Dubai. Evolve, a reality of art consultancy in Dubai, presents the proposals of some young authors directly from Kuwait and the Emirates.
Curated by Giuseppe Moscatello

MATERIALS – increasingly more sustainable and performing
Environmentally friendly materials (now a duty), healthy and intelligent (a necessity), technologically advanced and aesthetically pleasing as always. Designers, scientists, technicians and universities amaze us every day with futuristic proposals.
Curated by Materially, Coordination Chiara Rodriquez and Federica Pastonesi.
OUTDOOR GENERATION – furniture with a double life
New beautiful and smart solutions for a life as much as possible outdoor with a reasoned choice among the most qualified manufacturers of open-air furniture and accessories.
Curated by Donatella Bollani.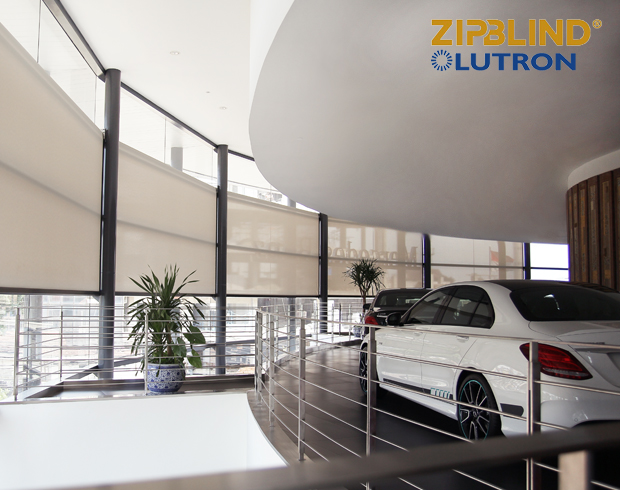 Presented by Zipblind

DISCOVERING – experiments and new technologies
A section dedicated to the wise, contemporary, thoughtful and forward-looking design. A selection of products and installations where co-design, the meeting between designers and manufacturing companies, engineers and companies, architects and digital craftsmen, students and professors, cultural institutions and creatives generate and regenerate lively, respectful and forwardlooking solutions.
Curated by Fulvia Ramogida.
SUPERCAMPUS – study and work in total freedom
Rethink daily activities' places, times and ways of studying, work and free time now without borders, leads to redesigning necessary spaces and tools and perhaps our own mindset. Flexible spaces, interchangeable functions: studying and work after the pandemic.
Curated by Giulio Cappellini.
DONNE & DESIGN – female creativity
An extraordinary event aligned with the recognition of women's creativity value in many fields and, in particular, in design, architecture. Women architects and designers of great depth present their latest projects in a dedicate pavilion. With the participation of Alessi and her 16 designers.
Curated by Silvana Annicchiarico.
DIG/ITALY – communication beyond borders
All solutions to live or relive the event online starting from Italy, from Milan. Talks with the protagonists in live web, virtual theatre, private-room for Btob meetings by appointment or in streaming, broadband for all, digital presentation of the book DESIGN SUPER SHOW, online press conference and presentation, at-superstudiomagazine.com digital updated in real time, etc.
Coordination by Superstudio Events.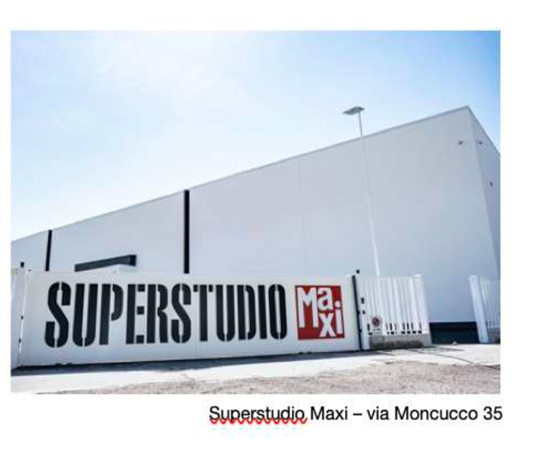 ART CHALLENGES – artists, exhibitions and special effects
The presentation in Milan of Oblong Contemporary Art Gallery, newly born and already a "chain" of homonymous galleries recently opened: one in Forte dei Marmi and a great one in Dubai with its international artists. It presents two exhibitions at Superstudio: the solo exhibition "Surprise! Art tells" with two works by Stefano Bombardieri, including the sculpture of a life-size elephant that flies held by a little girl and talking to visitors. In addition, there will also be the group exhibition "Shapes and Freedom". In the showcase on the street, the installation "Visions" by Nava + Arosio.
Curated by Ettore Mocchetti.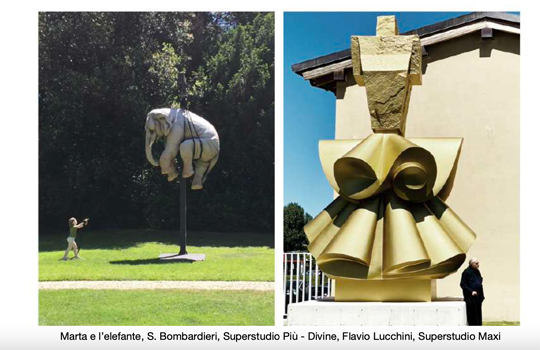 A PERMANENT PERSONAL MUSEUM – art, beauty and fashion
Another surprise in preview is the opening of Flavio Lucchini's "personal museum" in his atelier and in the space below. 1,500 square meters with the archive of hundreds works created over the years and a cultural program and non-profit initiatives to bring a group of sensitive children and categories closer to art and beauty. In the atelier the exhibition "Dialoghi di Moda e Arte", completed by images by Luca Gilli. In the museum the permanent collection.
Curated by Gisella Borioli.
1000 VASES – the thousand faces of the same idea
After Paris and after Dubai, the collection of unique pieces created by hundreds of young international designers arrives in Milan, with a dedicated book.
Curated by Francesco Pirrello, art-direction Pierpaolo Pitacco
MUSIC AND MORE – the night goes on by invitation
 Afternoon events on the musical and artistic world and evening with live performances by musicians of the Italian scene. The Musa meeting, in-depth study of the phenomenon that connects the world of art and design to the new Cryptoart market, is very topical.
Admission by reservation only for both locations www.superdesignshow.com